LITTLE VILLAGE — The Little Village Environmental Justice Organization will host a virtual community meeting Thursday to discuss the botched demolition that left Little Village covered in dust last month.
The meeting, from 6-7:15 p.m. on the group's Facebook page, will break down information the city has provided to neighbors since Hilco Redevelopment Partners demolished the old Crawford Coal Plant smokestack April 11. 
A Spanish-language meeting will take place at 6 p.m. Tuesday, May 19.
The meetings, originally set for Wednesday and Thursday night, were postponed after the mayor announced a Spanish-language town hall in partnership with Little Village groups to discuss COVID-19 on Wednesday night.
Ahead of last month's implosion, the Little Village Environmental Organization begged city officials to postpone the demolition until after the coronavirus pandemic. But the city allowed the developer to proceed anyway and the bungled operation shrouded Little Village homes in dust.
RELATED: Planned Explosion Covered Little Village In Dust During Respiratory Pandemic — Why Did The City Let It Happen? 
Following the demolition, city officials issued a stop-work order at the site and hit the company with $68,000 in fines. The company's contractor, Heneghan Wrecking, has been allowed to clean up demolition debris at the site.
The Little Village environmental group and some neighbors have called on city officials to rescind a $19.7 million tax break for the project. They have also called for the Hilco to abandon its plans to build a one million-square warehouse at the former Crawford Coal Plant.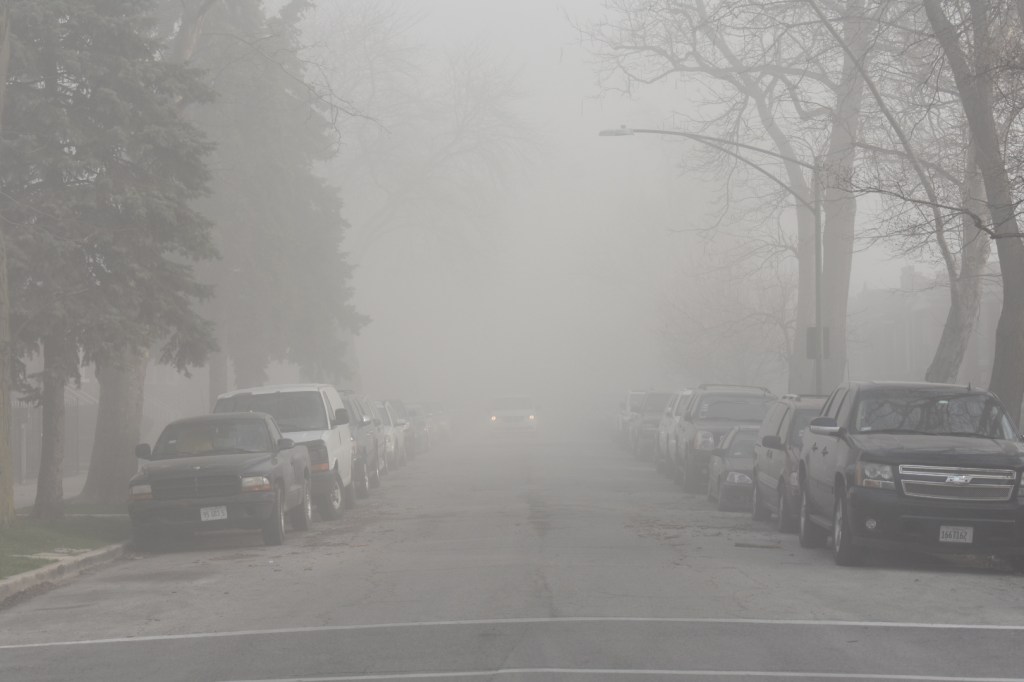 Illinois Attorney General Kwame Raoul is now suing Hilco over the implosion, saying the company failed to protect the surrounding community from air pollution.
Hilco faces two other lawsuits from residents following the implosion, as well as a wrongful death suit after a worker plummeted to his death.
After the implosion, Kim Wasserman, executive director of Little Village Environmental Justice Organization, said residents who live near industrial areas have no power to reject development that puts their health at risk.
That needs to change, she said.
"This isn't a 'bad apple' problem," Wasserman said. "Community harm is stemming from one broken, corrupt, racist system. This is a system that cannot be redeemed and these are ethical failures by public servants that cannot be overlooked by our communities any longer."
Block Club Chicago's coronavirus coverage is free for all readers. Block Club is an independent, 501(c)(3), journalist-run newsroom.
Subscribe to Block Club Chicago. Every dime we make funds reporting from Chicago's neighborhoods.
Already subscribe? Click here to support Block Club with a tax-deductible donation.
RELATED COVERAGE:
City Slaps Hilco With $2,500 Fine After Inspector Sees Water From Old Little Village Coal Plant Running Into Canal
Attorney General Sues Hilco After Botched Little Village Smokestack Explosion
Dust Cloud That Covered Little Village Didn't Contain Asbestos, Toxic Metals, City Says
Developer In Little Village Demolition Gone Wrong Cited By State EPA With Violating Pollution Laws
Hilco Can Clean Debris At Old Little Village Coal Plant This Week, But Other Work Still Banned At The Site
'They Utterly Failed': City Slaps Hilco With $68,000 In Fines For Little Village Dust Cloud, Bans Implosions For 6 Months
Contractor In Little Village Smokestack Fiasco Was Cited In March For Blowing Dust — But City OK'd Demolition Anyway
Little Village Neighbors Sue Developer Hilco Over Demolition Dust Disaster
Little Village Demolition Dust Samples Don't Contain Asbestos, City Says Initial Investigation Shows
Developer Fires Contractor, Apologizes For Little Village Dust Disaster, But Some Neighbors Want Them Gone
What Was In Dust Cloud That Covered Little Village? City Aims To Release Report This Week, Lightfoot Says
Planned Explosion Covered Little Village In Dust During Respiratory Pandemic — Why Did The City Let It Happen?
Mayor Shuts Down Crawford Coal Project After 'Unacceptable' Dust Cloud Descends On Little Village
Dust Cloud Envelops Little Village After Smokestack Demolition: 'My Lungs Started Hurting'
After Old Crawford Coal Plant Smokestack Blown Up, Little Village Residents Worry About Dust During Global Pandemic
Old Crawford Coal Plant Smokestack Will Be Blown Up Saturday In Little Village
Environmental Groups Call On City To Regulate Polluters By Relaunching Little Village Modernization Plan
Mourners Honor Worker Who Died At Crawford Coal Demolition Site, Call For Better Work Conditions
After Worker's Death, Hilco Resumes Work At Old Crawford Coal Plant Site In Little Village
Little Village Residents Search For Answers After Worker Dies At Old Crawford Coal Plant Site
Wife Of Worker Who Fell To His Death At Crawford Coal Plant Demolition Sues Developers
Demolition Of Crawford Coal Plant Suspended After Worker Falls To His Death
Worker Falls To His Death In 'Tragic Accident' At Crawford Coal Plant In Little Village
As Coal Plant Demolished, Little Village Neighbors Told New Warehouse Will Be 'Environmentally Friendly' — But They Aren't Buying It
After Little Village Residents Told To Stay Inside During Coal Plant Demolition, City Says It Will Inspect The Crawford Site Every Week
City Tells Worried Little Village Residents To 'Limit Outdoor Activities' As Crews Demolish Old Coal Plant
Illinois EPA To Detail Clean-Up Efforts Of Old Little Village Coal Plant Site Tuesday
Despite Links To Muñoz, Alderman-elect Michael Rodriguez Says Real Change Is Coming To The 22nd Ward
Spanish Version Of Controversial Little Village Industrial Plan Is Out As City Takes Public Comments On Draft Proposal
Controversial Little Village Distribution Center Gets $19.7 Million Tax Break Approval From City Council
Aldermen Set To Consider Tax Break For Little Village Warehouse On Old Crawford Coal Plant Site Friday
Ald. Muñoz Back At City Hall Friday After 2-Month Hiatus Following Domestic Battery Charge, Stint In Rehab
Fire Breaks Out At Old Crawford Coal Plant Wednesday In Little Village, Officials Say
With Ald. Danny Solis And Ricardo Muñoz Missing In Action At City Hall, Little Village Industrial Plan Stalls
Old Fisk Generating Station Site In Pilsen Would Become Giant Data Center Under Developer's Plan
As City Rolls Out Plan To 'Modernize' Little Village, Frustrated Residents Say They're Tired Of Warehouses And Pollution
What's Next For Industrial Land In Little Village? City To Lay Out Plans This Week
Developer Behind Controversial Little Village Warehouse Buys Fisk Generating Station In Pilsen, Alderman Says
Massive Little Village Warehouse On Old Crawford Coal Plant Site Approved By City Council
Huge Distribution Warehouse At Old Crawford Coal Plant Site In Little Village Gets Zoning Approval
Huge Distribution Hub Likely Replacing Crawford Coal Plant — Meaning More Dirty Air For Little Village, Critics Say
Little Village Neighbors Demand City Stop Crawford Redevelopment Plan
Semi-Trucks Are Taking Over Little Village, Neighbors Say — And Giant Warehouse Plan Will Make It Worse
Plans To Modernize Little Village's Industrial Corridor Stir Concerns Among Residents
What's Next For Shuttered Crawford Power Plant Site? Plans To Be Unveiled At Little Village Meetings
Weigh In On Future Of Little Village Industrial Corridor At Planning Meetings This Week