WEST TOWN — Fewer than half of the households in the West Town Community Area have completed the 2020 Census, and that's not good enough for Mayor Lori Lightfoot.
In a video aimed specifically at West Town area residents, Lightfoot said it takes less time to fill out the census than it does to grab dinner at Roots Handmade Pizza, 1924 W. Chicago Ave.
"I know you can do better," she said. "I know you all turn out for West Fest and Renegade Art Fair. So let's see you turn out for your neighborhood and make yourself count in this year's Census."
Learn how to fill your census out here.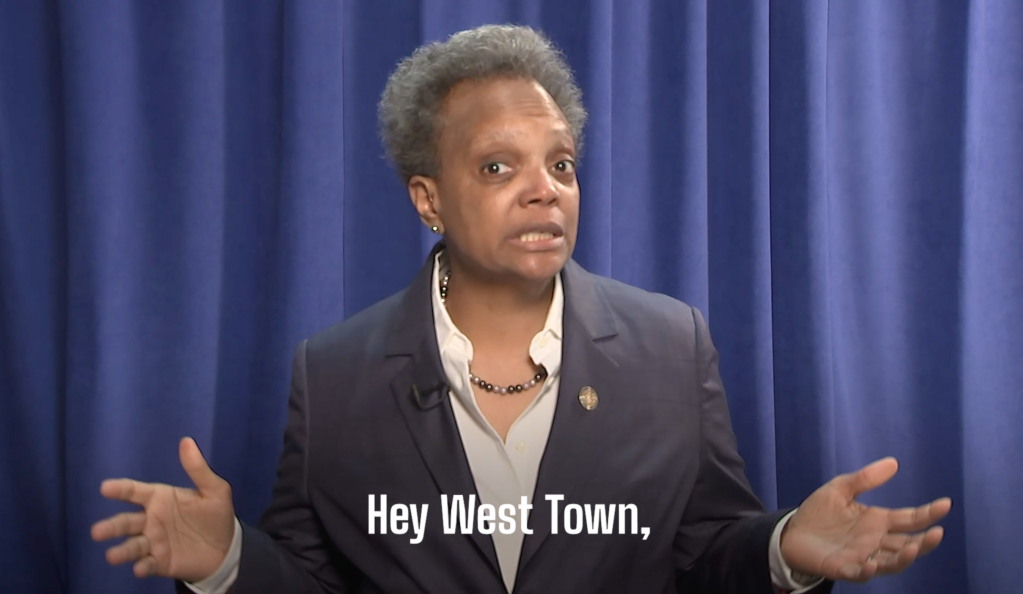 The West Town Community Area is roughly bound by Humboldt Park to the West, the Chicago River to the East, Bloomingdale Avenue to the North and Lake Street to the South.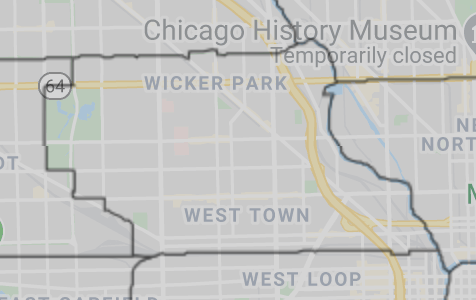 The city has released census tract-specific data categorized by ward. The West Town Community Area, which spans Humboldt Park, Wicker Park, River West and Ukrainian Village, is splintered into five different wards.
Here's a breakdown of census response rates:
26th Ward — all or parts of Humboldt Park, West Humboldt Park, Logan Square, Hermosa and West Town — has a response rate of about 40 percent.
27th Ward — all or parts of Noble Square, River West, West Town, Near West Side and East Garfield Park — has a response rate of 42.1 percent.
1st Ward — all or parts of Logan Square, Wicker Park, Ukrainian Village, Humboldt Park and West Town — has a response rate of 47.5 percent.
2nd Ward — all or parts of Ukrainian Village, Noble Square, Lincoln Yards, Lincoln Park, Old Town and Streeterville — has a response rate of 48.3 percent.
The 32nd Ward — all or parts of Wicker Park, Bucktown, Noble Square and Lincoln Square — has a response rate of 52.9 percent.
To get a better understanding of response rates within the West Town Community Area, Block Club also analyzed census tracts within various neighborhoods, regardless of ward.
We gleaned the following information:
In a footprint neighbors commonly refer to as "West Town" — homes south of Chicago Avenue, east of Western Avenue, west of Racine Avenue and north of Hubbard Street — response rates for six different census tracts were all less than 50 percent.
One of those six tracts has a response rate of 40 percent.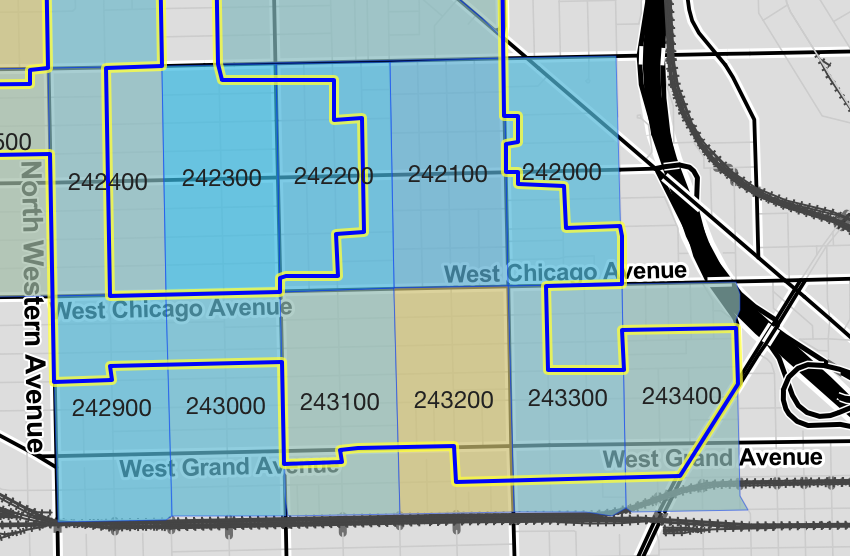 In nearby Ukrainian Village, two different census tracts have response rates of 47 and 50.1 percent.
In Noble Square, rates range from 42.1 to 49.3 percent. In River West, rates range from 43.1 to 49.6 percent.
Response is generally much higher in Wicker Park. While one census tract has a response rate of 46.1 percent, the majority are above 50 percent — with one tract as high as 58.7 percent.
Census tract rates in Bucktown range from 47.3 to 57.5 percent. (Unlike most of Wicker Park, Bucktown is not in the West Town Community Area).
The city's overall census response rate is currently 47.5 percent, and Lightfoot has said she wants to see a 75 percent rate citywide.
Census responses determine how much federal funding will go towards things like education, child care, workforce training and health care.
If you don't fill out the census, the state loses out on significant resources.
Every Illinois resident not counted will cost the state between $1,400 and $1,800 in federal resources per year over 10 years, according to Illinois Census Director Oswaldo Alvarez. 
"Illinois only had a 70 percent response rate in 2010 and each year the state has gotten about $34 billion just based on our census count," Alvarez said. "Just imagine if everyone in the state had been counted 10 years ago."
The state risks losing $195 million per year for each 1 percent of the population undercounted, Gov. J.B. Pritzker said during an April 1 press conference. 
Illinois is also projected to lose at least one downstate congressional seat due to population loss.
"An undercount in 2020 can lead to us losing even more seats in the U.S. House of Representatives," Alvarez said. "Count yourself in the census so you have more of a voice in both your local and federal governments."
Curious about your census tract? Check out Ward-specific data here.
Watch Mayor Lori Lightfoot's video to West Town: 
Subscribe to Block Club Chicago. Every dime we make funds reporting from Chicago's neighborhoods.
Already subscribe? Click here to support Block Club with a tax-deductible donation.