LITTLE VILLAGE — With the decennial census count underway, participation in the Little Village and Pilsen communities is way below expectations, according to city data.
The U.S. Census Bureau counts the country's entire population each decade as mandated by the U.S. Constitution. The count provides critical data to lawmakers as they distribute billions of federal dollars each year, including funding for hospitals, fire departments, schools, roads and other resources.
As of this week, 33 percent of residents in the 22nd Ward, which largely includes portions of Little Village, had filled out the census. In the 12th Ward, which also includes portions of Little Village, the response rate for the Little Village census track area is below 30 percent.
Response rates in neighboring Pilsen hovered around 30 percent. The diverse 25th Ward, which also includes the West Loop and Chinatown, had a higher overall rate of 43 percent.
In a series of videos, Mayor Lori Lightfoot is urging Chicagoans across the city to fill out the census.  
"I know that Little Village takes pride in its roots, in its heritage," Lightfoot said. "This year, I need you to show your pride by filling out the 2020 census. Either online by phone or mail, and make sure everyone in Little Village is counted."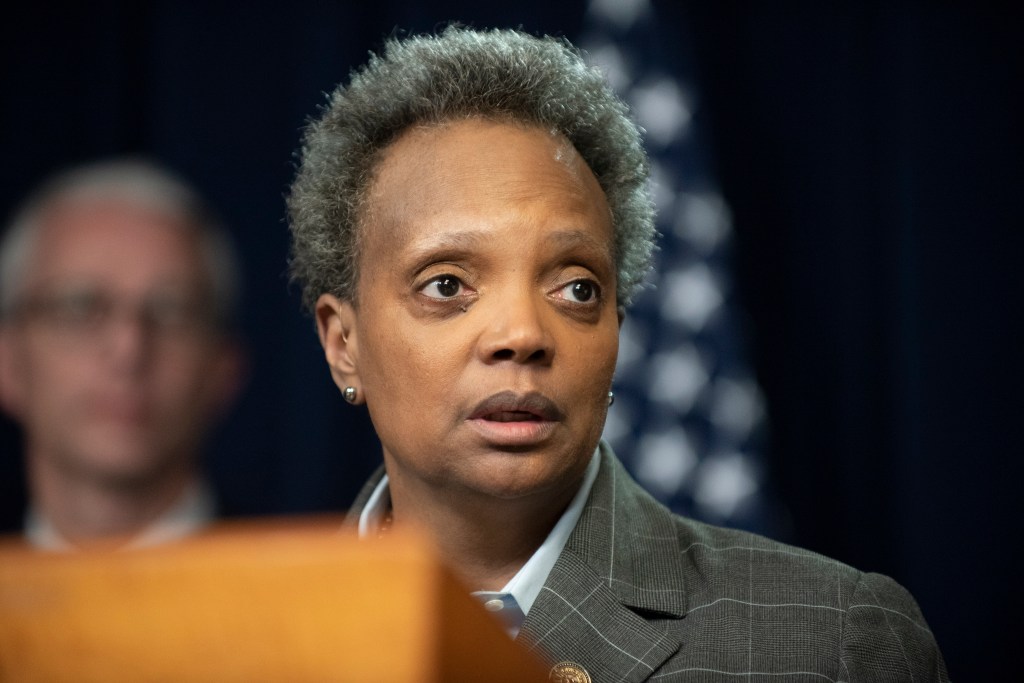 In a message to Pilsenites, the mayor said she loved the murals, festivals like Mole de Mayo and Fiesta del Sol, but did not love the fact that only a third of residents responded to date.
"It is safe to fill out the census for everyone. It's confidential, it's secure and we need it…Just to be clear, everyone in our city can and should take the census, even if you are undocumented, you count," Lightfoot said.
The mayor is aiming for a 75 percent citywide response rate, though the targets for each ward vary. This is the first year households are able to fill out the questionnaire electronically; households still can complete it by mail or phone.
Ensuring census participation already is challenging in communities with "hard-to-count" populations, but the effort is made more difficult this year because of the coronavirus pandemic.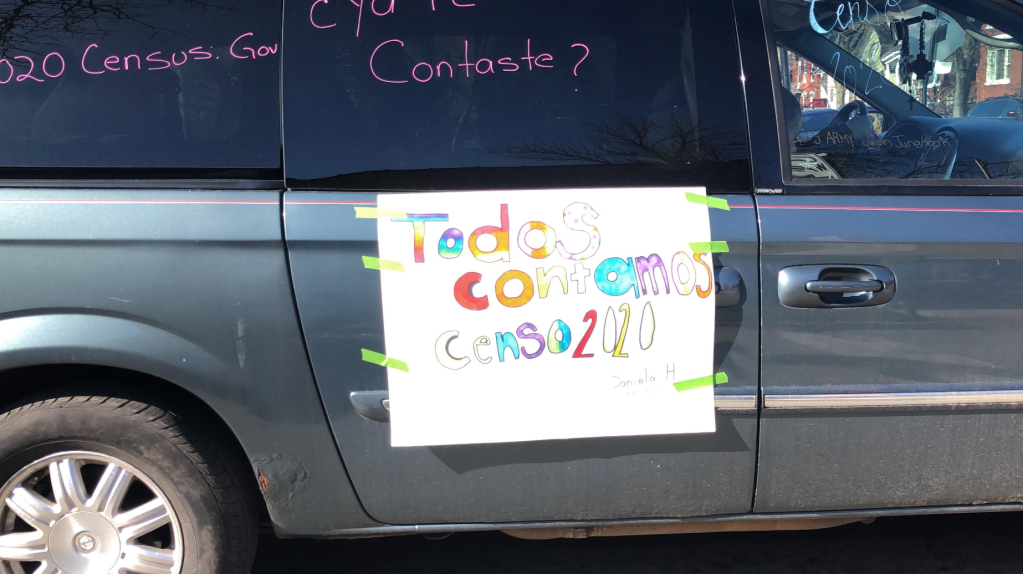 Hard-to-count areas include residents who don't speak English or are newly arrived immigrants, according to Brandon Lee, spokesman for Illinois Coalition of Immigrant and Refugee Rights. These areas also have more renters who frequently move around and have low rates of internet access, Lee said.
The Trump administration's Immigration and Customs Enforcement operations have also sparked fear about deportation in the community, advocates said.
U.S. Congressman Jesus "Chuy" Garcia has urged immigrants not to be deterred by Trump's "crass politics."
Related: Trump Crackdown On Sanctuary Cities A 'Crass'  Effort To Scare Immigrants Away From Census, Officials Say
Traditional outreach efforts such as door-to-door surveying and in-person events have been canceled. Amid the health crisis, groups have had to get creative on spreading the word.
RELATED: With Caravan Of Cars, Immigrant Groups Urge Little Village Neighbors To 'Be Counted' By Census
Illinois Coalition of Immigrant and Refugee Rights, along with community partners Enlace and Taller de Jose, enlisted a dozen-car caravan through the streets of Little Village to promote Census Day on April 1.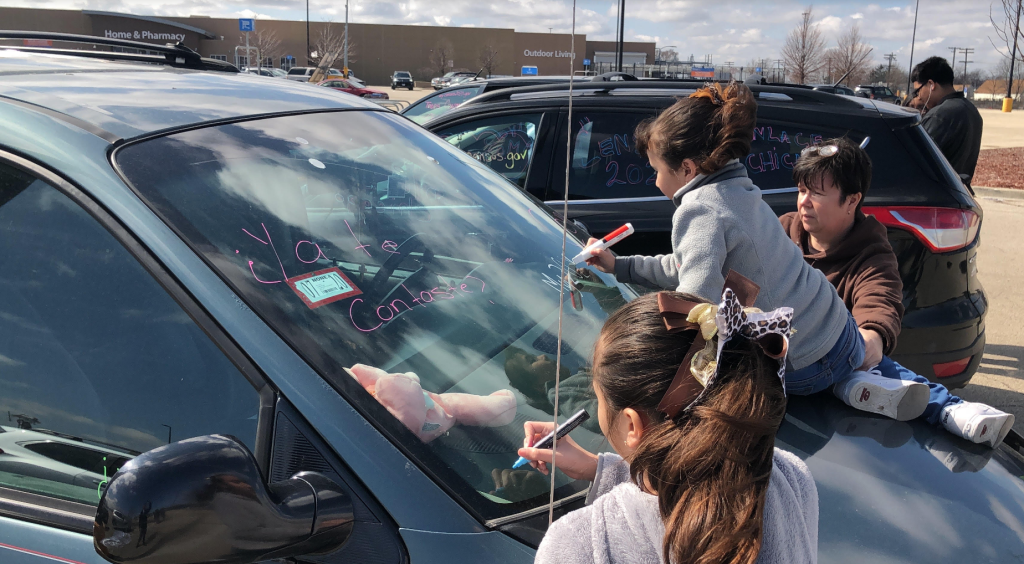 Lee said the group also stepped up social media efforts and phone banking in the wake of the pandemic. The caravan was another way to have a presence in the neighborhood while urging people to be counted.
Gov. JB Pritzker previously said the state risks losing $195 million per year for each 1 percent of the population undercounted.
Ignoring the survey, which takes about 10 minutes to fill out online, means your neighborhood won't get its fair share of more than $675 billion per year in federal funds spent on schools, hospitals, roads, public works and other programs.
"Illinois only had a 70 percent response rate in 2010 and each year the state has gotten about $34 billion just based on our census count," Illinois Census Director Oswaldo Alvarez said. "Just imagine if everyone in the state had been counted 10 years ago."
Census counts also determine the number of seats each state will have in the U.S. House of Representatives, and they are used to draw congressional and state legislative districts.
Illinois is also projected to lose at least one downstate congressional seat due to population loss.
"An undercount in 2020 can lead to us losing even more seats in the U.S. House of Representatives," Alvarez said. "Count yourself in the census so you have more of a voice in both your local and federal governments."
As of Tuesday, Illinois ranked ninth for states with the highest response rates, with 58.7 percent, which is higher than the current nationwide response rate of 53.7 percent, according to the U.S. Census Bureau.
The final date to fill out the census online is August 14.
Subscribe to Block Club Chicago. Every dime we make funds reporting from Chicago's neighborhoods.
Already subscribe? Click here to support Block Club with a tax-deductible donation.