WEST TOWN — A local photographer is documenting the faces and stories behind struggling neighborhood businesses forced to close due to the coronavirus pandemic.
Candice Cusic, the owner of Candice C. Cusic Photography, 1431 W. Chicago Ave., began her "Save Local" portrait series this month.
She has photographed at least 25 different business owners at their now-closed storefronts, from Seek Vintage to Paperish Mess to Chicago Truborn.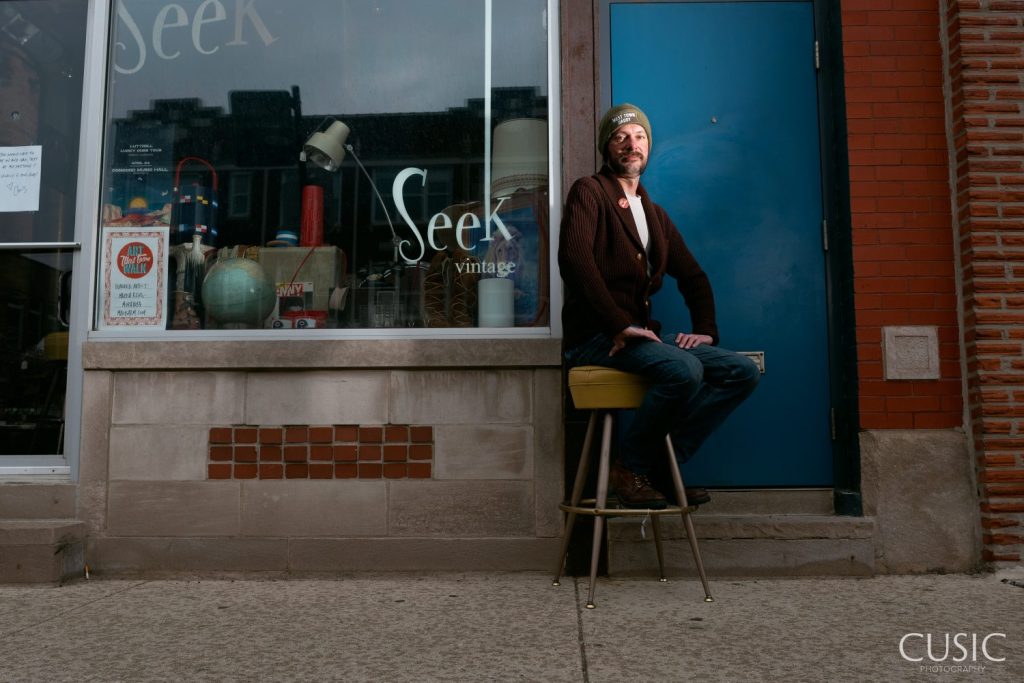 "Chicago Avenue is completely unrecognizable," Cusic said. "Everything is closed. This is the way that I could show these faces, and that was the goal. Show the faces behind the locked doors. I don't want people to forget about us."
Cusic is doing the series for free and she's expanding to Wicker Park and Bucktown.
"We don't know what is gonna happen tomorrow, if this is their last chance to shine, the last chance to get their voice heard," she said. "And I'm happy to help them in the little tiny way that I can."
A former photojournalist at the Chicago Tribune, Cusic specializes in "moment-driven" photography of families, pets and special events, such as weddings. She's been in business 10 years and at her West Town storefront for two years.
During the shutdown she has not been able to schedule shoots with clients, but she has continued to pay her staff of one part time employee and a few interns as they work remotely.
She begins each Save Local photoshoot with a phone call in which she interviews the business owner about the history of the business and what they're experiencing.
These interviews help break the ice between herself and the subjects, which make the photo shoot — which only lasts a few minutes — more intimate, Cusic said.
"I'm actually having a conversation with them and I'm asking them, 'What are you afraid of?' We all have the same fears," she said. "That's actually very comforting to see the business next door to me is just as scared as I am."
When sharing the images on Facebook, Cusic includes notes from the interviews.
Heather Lederman, owner of Pie, Pie My Darling⁠, 2636 W. Chicago Ave., told Cusic she is scared because she just recently opened.
"I'm afraid of draining my savings," she said. "The first several months we weren't profiting because we had to spend so much. The week before the lockdown happened I felt we were finally in the green and were profiting. It's scary not knowing what the future is going to look like.⁠"
Sara Dulkin, owner of Chicago Truborn, 1741 W. Chicago Ave., said her gallery is her "entire life."
"As a leader in the industry, a small business owner, and a woman, I'm choosing to lead without fear," she said. "Choosing to make smart, informed decisions that will benefit not only my artists and my business, but my community as well. My business means absolutely everything."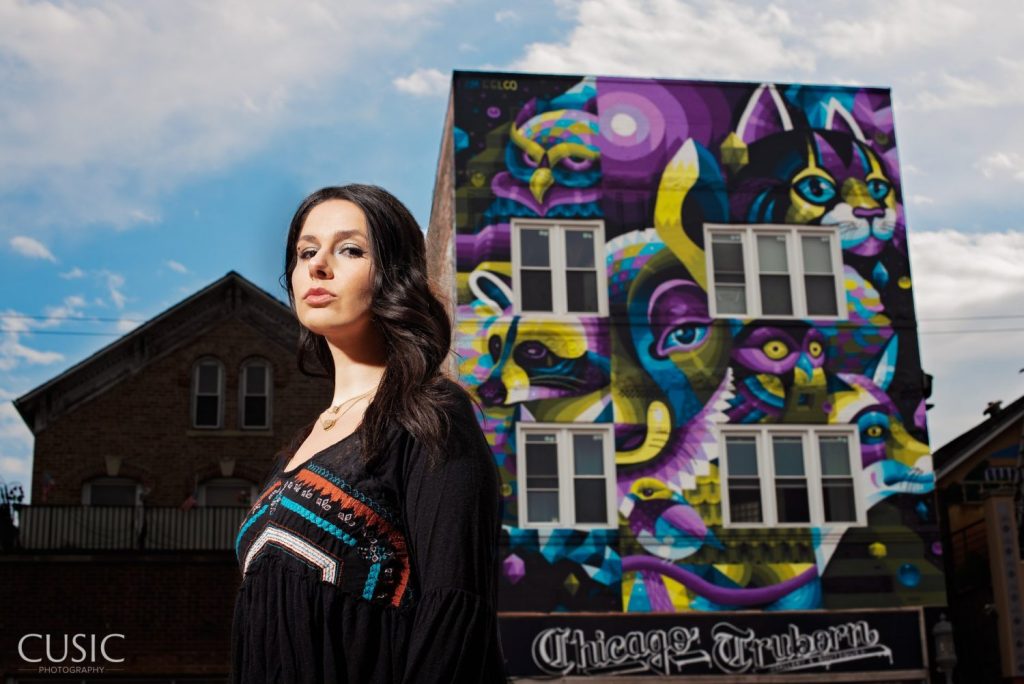 During a typical portrait shoot Cusic's staffers help her with lighting. In the era of social distancing, however, Cusic is working alone. She's also standing at least six feet from her subjects and wearing a mask and gloves, she said.
Like many of her fellow neighborhood business owners Cusic has "applied for everything, received nothing" in terms of federal or city emergency aid.
Last week the applications for the Chicago Small Business Resiliency Fund loan applications closed. More than 8,000 business owners applied for roughly 2,600 loans.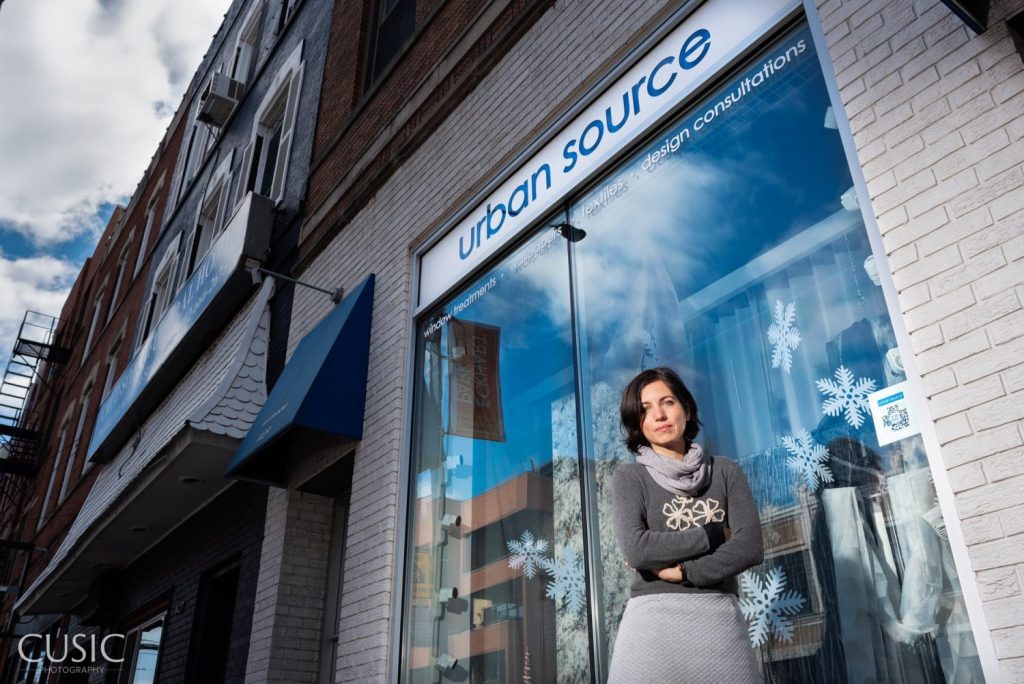 RELATED: Chicago Small Business Resiliency Fund Will Help Only A Fraction Of Businesses In Need
"I'm living on savings right now," Cusic said. "To be honest I'm sure every one else is doing the same thing."
Neighbors can help Cusic by purchasing a gift certificate for a future photo shoot.
If you're a small business owner and want Cusic to document your story, get in touch here.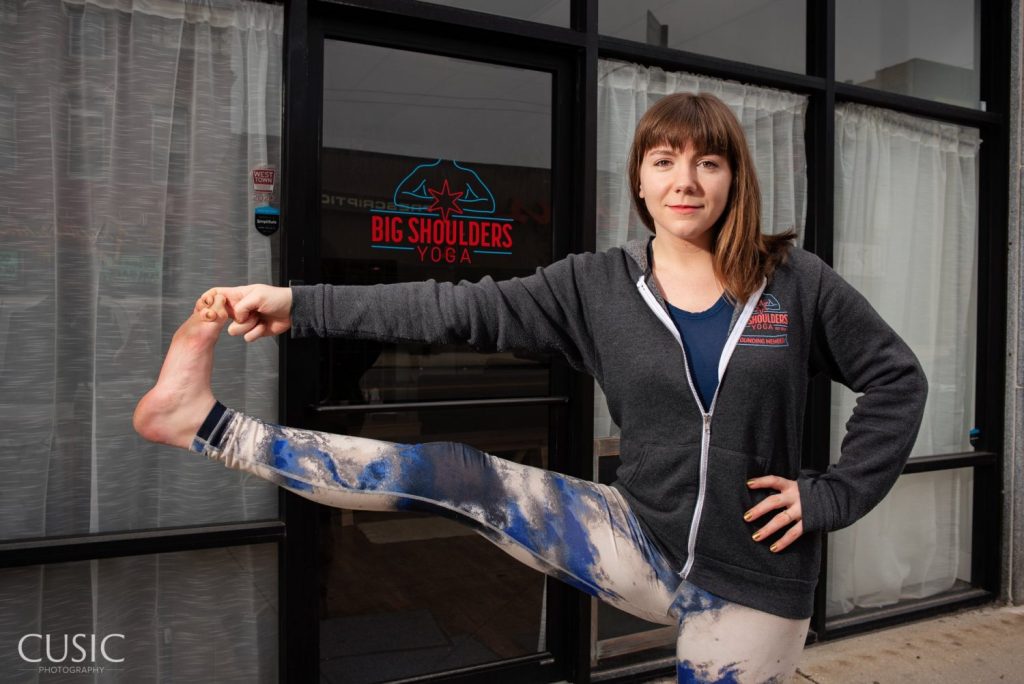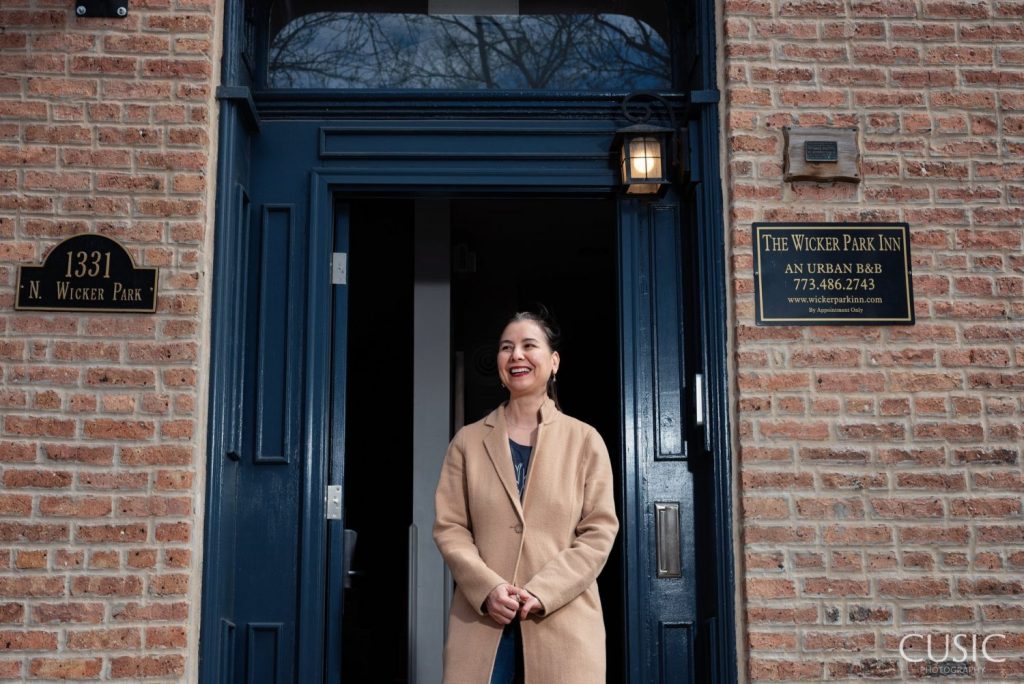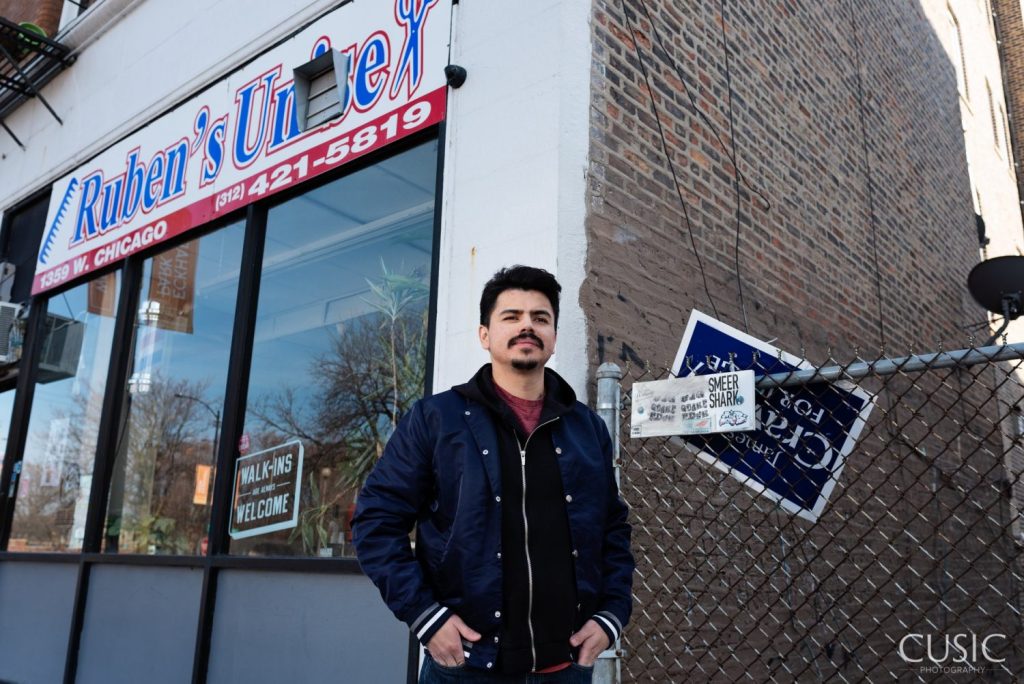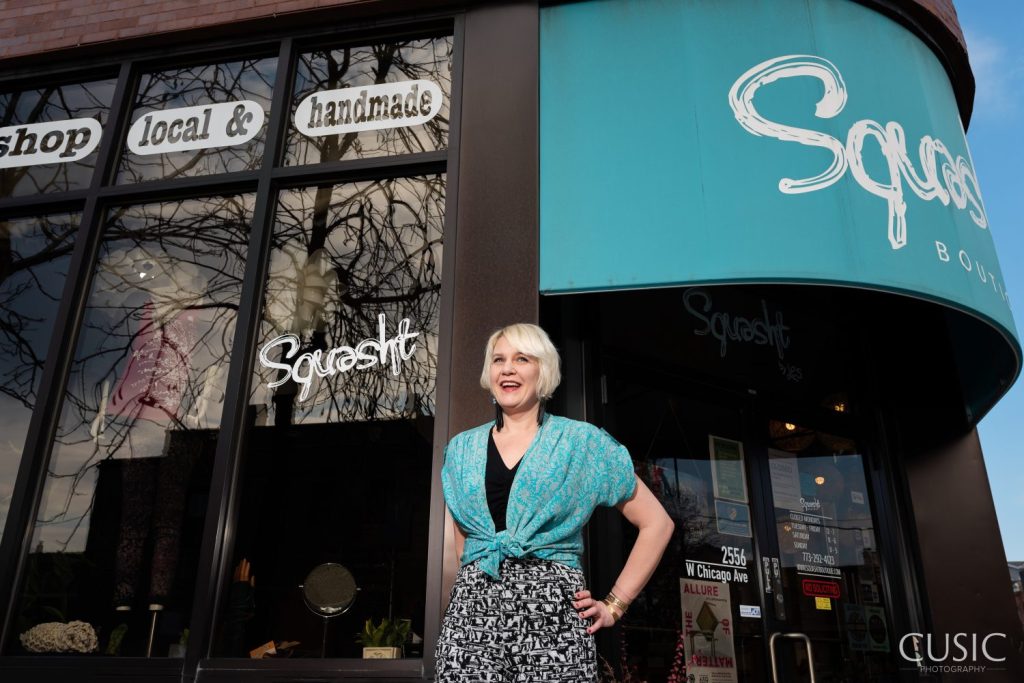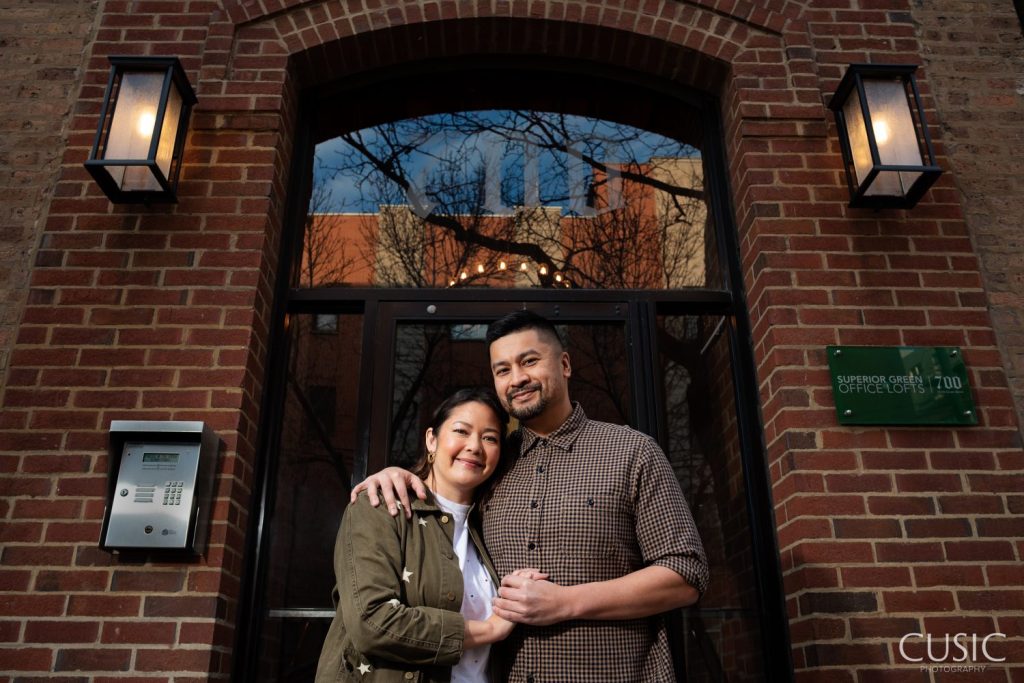 Block Club Chicago's coronavirus coverage is free for all readers. Block Club is an independent, 501(c)(3), journalist-run newsroom.
Subscribe to Block Club Chicago. Every dime we make funds reporting from Chicago's neighborhoods.
Already subscribe? Click here to support Block Club with a tax-deductible donation.