LOGAN SQUARE — The family behind Italian restaurants Buona Terra Ristorante and Hearth & Crust is stepping up to help health care workers on the frontlines of the pandemic.
Eileen Gregg-Garcia, her husband Jose "Chepe" Garcia and their three college-aged kids made 200 meals and delivered them to health care workers at Mount Sinai Hospital on Thursday, once during lunch and another during dinner.
The Garcias filled each lunch bag with one entree — either a dinner-sized salad or pasta with vegetables or chicken — and snacks like fruit, cheese and homemade crackers.
It was important, Gregg-Garcia said, that the meals were healthy and made with fresh ingredients.
"When you're a health care worker on your feet, you can't stop to sit down to eat a meal. From what I understand, a lot of these health care workers have been getting pizza and, after a month of doing this, I would be grateful for the pizza, but I would want something healthy," she said.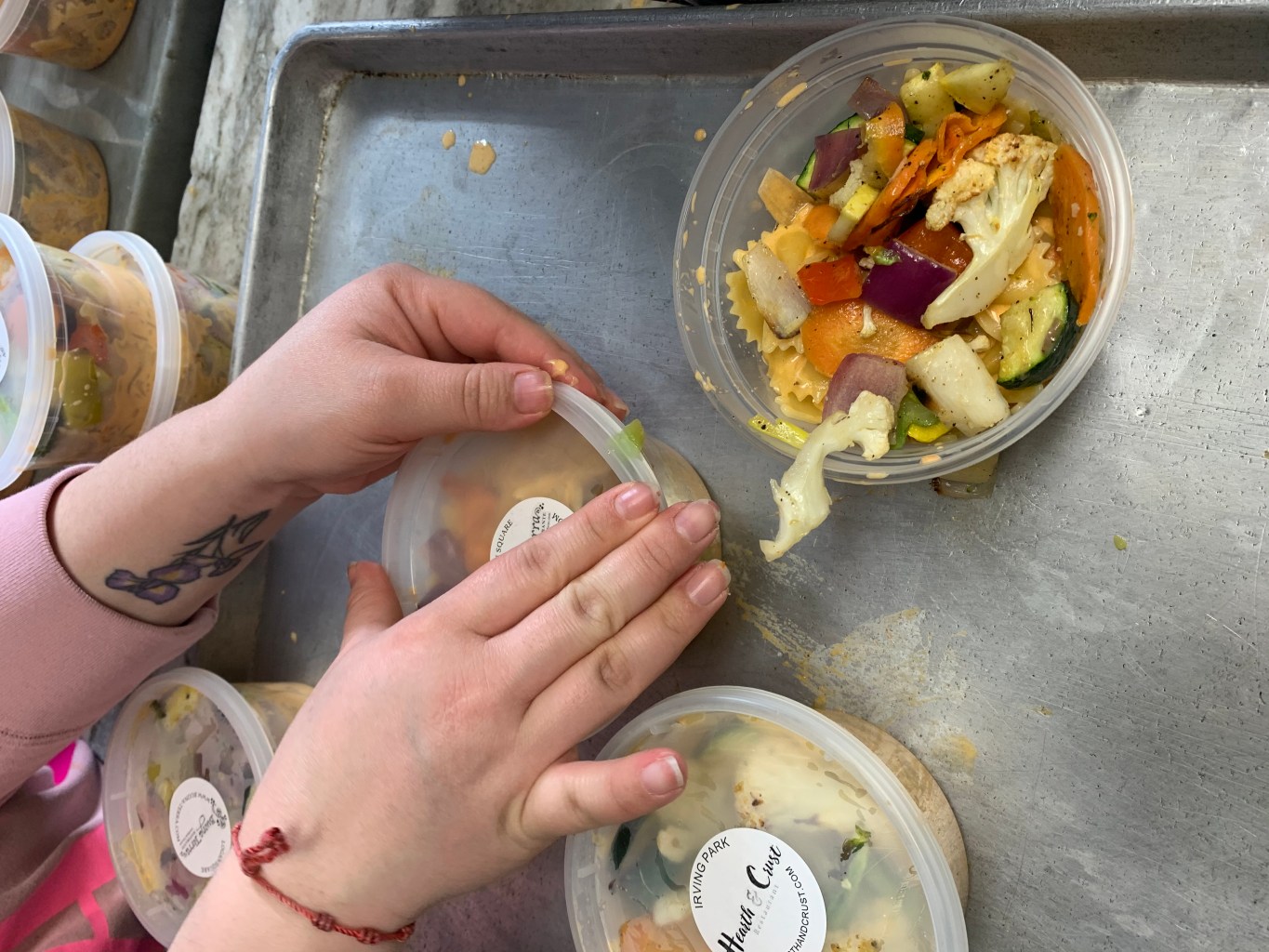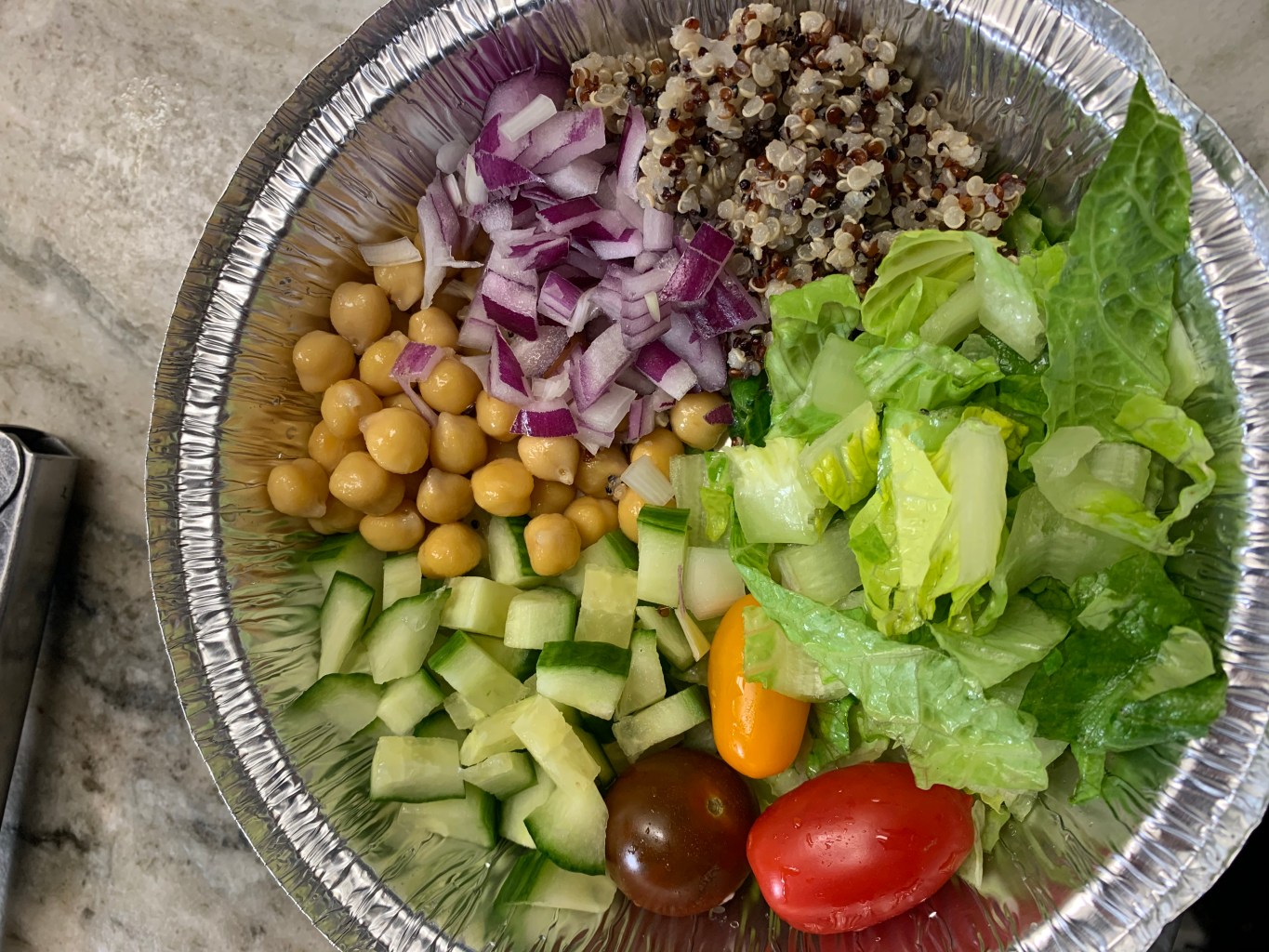 Gregg-Garcia said they chose Mount Sinai on Chicago's West Side because they have friends who work there and it serves some of the city's most vulnerable residents.
Giving back comes naturally to Gregg-Garcia and her family.
A "lot of my friends are teachers and nurses. Part of what I learned growing up is service work is so important," Gregg-Garcia said.
The Garcias opened Buona Terra Ristorante at 2535 N. California Ave. in Logan Square in 2002. Gregg-Garcia was a veteran of hotel dining operations and her husband had trained in kitchens across Chicago. The two met while working at Tuscany on Taylor.
Buona Terra is a neighborhood Italian joint known for its cozy dining room and unpretentious menu.
In 2017, the couple opened their second restaurant, Hearth & Crust, at 3608 W. Irving Park Road. Hearth & Crust serves up brick-oven pizza, wood-fired steaks and pasta dishes.
The Garcias have offered carryout and delivery service at both restaurants since the statewide stay at home order came down, but neither service is generating enough money to keep the restaurants afloat.
"We are down by over half at Buona Terra and Hearth & Crust. The way margins work in his business over half means bankrupt," Gregg-Garcia said.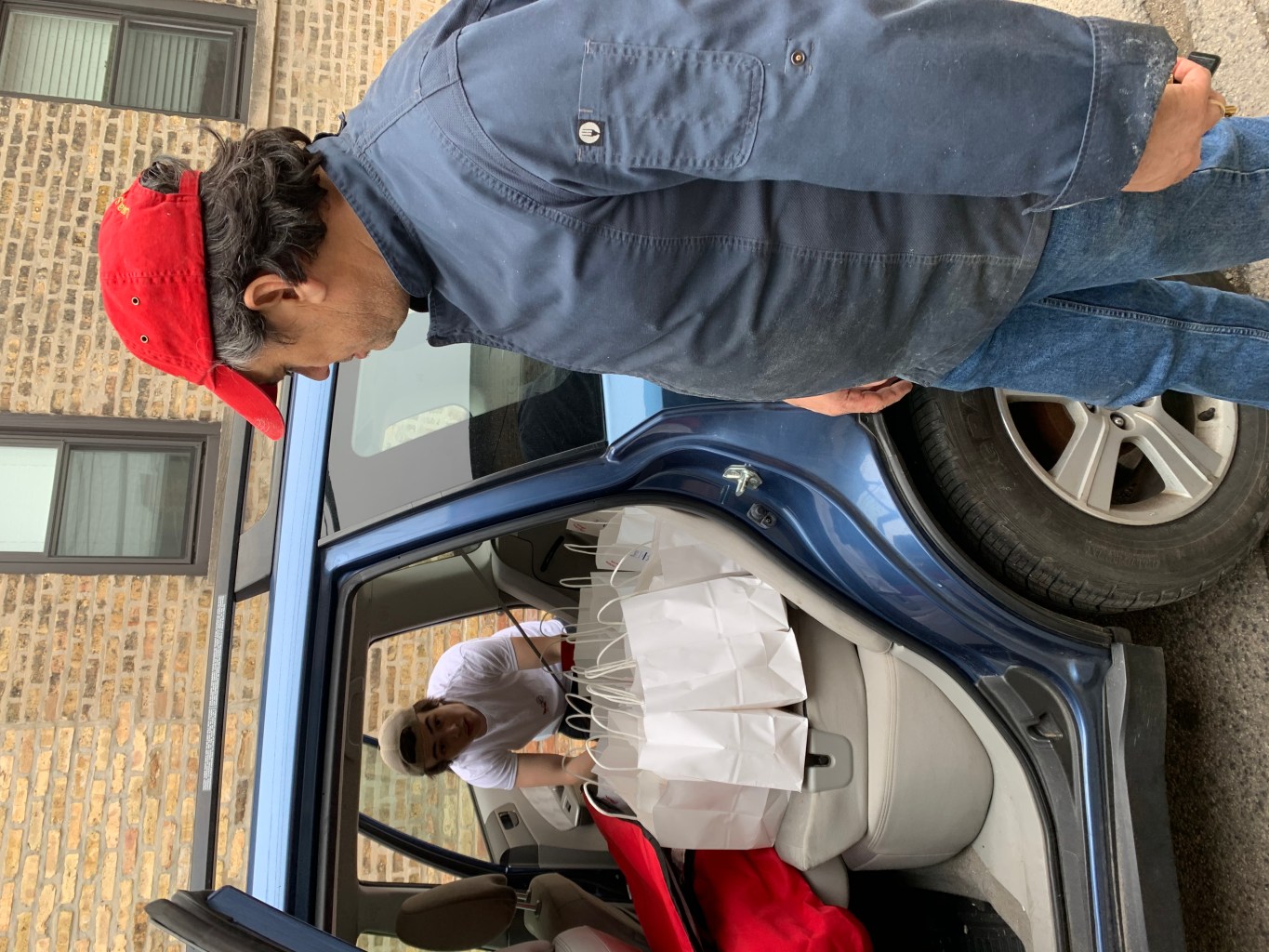 Gregg-Garcia said they've applied for federal and local loans, but they have yet to score one, which has been "heartbreakingly disappointing." But she said they're continuing to apply for more loans, including the second round of the federal government's Paycheck Protection Program. The first round ran out of money after just two weeks, devastating many small business owners.
"Fingers crossed we'll be counted. We have our paperwork in. Hopefully enough businesses were shamed that they'll let the little guys in," Gregg-Garcia said.
Giving back at a time when your own family needs a lifeline isn't easy, but Gregg-Garcia said they're rising to the challenge and they're even considering delivering more meals to health care workers in the coming weeks.
"You don't get into this business for the fame and the glory. A lot of people think it's such a glamorous job, but it's a lot of work," she said. "While this is hard, we do this for a reason. We do this because this is what we do.
"It's also somewhat cathartic to keep busy."
Block Club Chicago's coronavirus coverage is free for all readers. Block Club is an independent, 501(c)(3), journalist-run newsroom.
Subscribe to Block Club Chicago. Every dime we make funds reporting from Chicago's neighborhoods.
Already subscribe? Click here to support Block Club with a tax-deductible donation.