CHICAGO — Illinois could have seen up to 30,000 people dead by now if not for the stay at home order, according to scientists.
But with the stay at home order — which Gov. JB Pritzker announced Thursday he'll extend to May 30 — the state has only seen 1,688 people die. And the scientists predict Illinois will now hit its peak at the end of April or beginning of May, rather than mid-April as first predicted, which Pritzker said is as good thing.
Sergei Maslov and Nigel Goldenfeld, professors and modeling experts at the University of Illinois, joined Pritzker at his Thursday press conference to explain the much-talked-about models they've developed to track coronavirus in Illinois. Pritzker has said he's used their models, among others, to determine how Illinois combats the virus's spread.
The two said Pritzker tasked them with creating three models: one that would show what could have happened in Illinois if stay at home wasn't implemented, one that would show what could happen if the order was lifted April 24 and another showing what could happen if the order stays for longer.
What they found showed the stay at home order and other social distancing measures have saved many thousands of lives, the two said.
With no stay at home order, Illinois would have seen about 20 times the deaths it's seen now — which means the state would be at 30,000 deaths by this point in the crisis, Maslov said.
And because Illinois was seeing confirmed cases double every two to three days before stay at home started, the health care system would have been overwhelmed quickly, Maslov said.
The state now sees cases doubling every 12 days or so.
"This is great news, but it's not the time we can really let our guard down," Maslov said.
Another model developed by the two shows that were Illinois to declare victory and start reopening the state now, there'd soon be a second wave of cases — especially because many people are still infected by coronavirus.
"The second wave would be started by thousands of infected people. When we simulated this scenario … we saw a drastic rise in the number of hospital and ICU admissions and deaths. The second wave would quickly surpass the ability of our hospital system to respond," Maslov said. "… In short, our models show that the prompt actions by the governor and by all of our population in Illinois prevented a health care disaster … .
"Our health system is coping now, but all these hard-won gains would be erased in a second wave of the epidemic. The second wave was certain to start if social distancing measures would be reduced prematurely."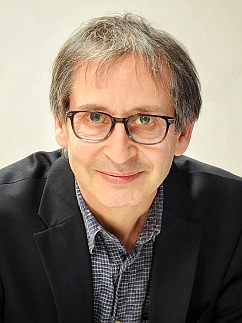 The two said developing models is challenging, especially because there are so many factors at play. For example, Goldenfeld said their work assumes coronavirus will die out somewhat over the summer, as many similar viruses do — but if that doesn't happen, their projections will have been too optimistic.
"It's not rocket science. It's harder," Goldenfeld said.
Goldenfeld emphasized that, despite Illinois' gains, the state is not at "herd immunity" levels — which is why it's important for people to take safety measures, like wearing masks or face coverings when around other people.
Starting May 1, Pritzker is requiring Illinoisans to do just that when they can't practice social distancing.
And Maslov and Goldenfeld noted that even when Illinois does hit its expected peak at the end of April or beginning of May, it does not mean the epidemic is over for the state.
Pritzker has said even after the peak — which could last for days — Illinois will need to see 14 days of declining cases before the state can move into the next "phase" of reopening.
Block Club Chicago's coronavirus coverage is free for all readers. Block Club is an independent, 501(c)(3), journalist-run newsroom.
Subscribe to Block Club Chicago. Every dime we make funds reporting from Chicago's neighborhoods.
Already subscribe? Click here to support Block Club with a tax-deductible donation.