LOGAN SQUARE — In a welcome sign that "summer's not totally canceled," beloved Miko's Italian Ice is set to open Friday — with online ordering and curbside pickup.
Both Miko's locations — at 2236 N. Sacramento Ave. in Logan Square and 4125 N. Kimball Ave. in Irving Park — will open for the season at 1 p.m. Friday. The online ordering system is up and currently accepting orders.
"Usually we encourage people to come out in crowds and wait in line, but this time we're trying to encourage people to order through our website ahead of time," co-owner Zach Roombos said.
Miko's typically opens in early April when Chicago gets its first taste of spring, but the opening was delayed because of coronavirus. Roombos was considering delaying the opening even later, until May, but ultimately decided to open Friday.
Roombos said he is confident his family-owned business will be able to serve customers safely. He said they have "all of the procedures in place," including an online ordering system they rolled out last summer. Customers will be asked to order online and choose a pickup time. Roombos and his team will send out text messages when orders are ready.
"We don't want people congesting the sidewalks," Roombos said.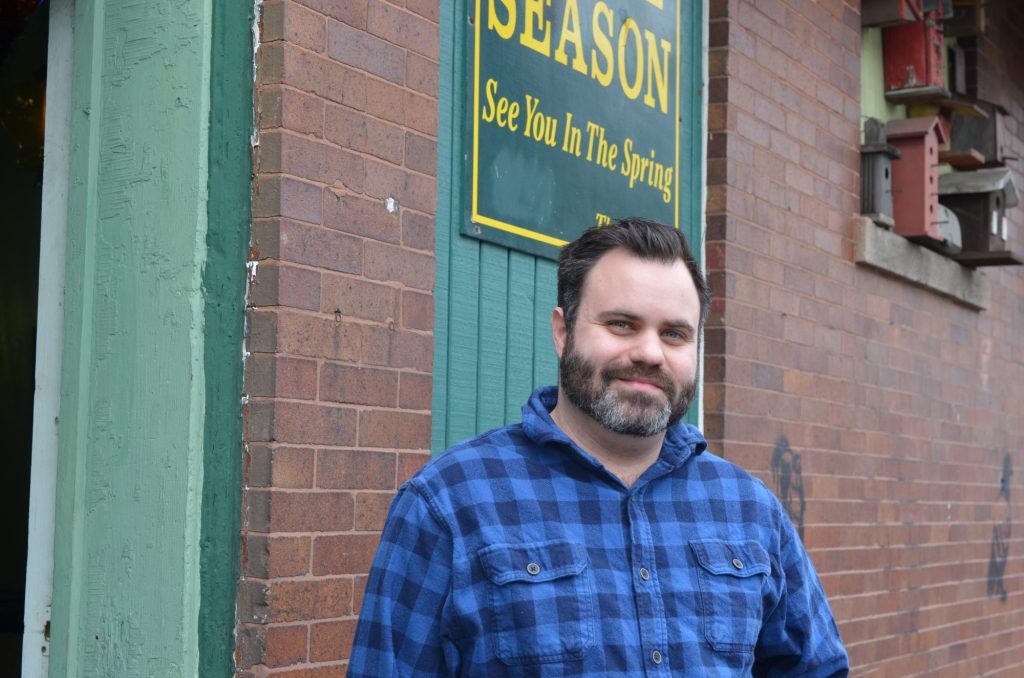 The small business owners applied for a Paycheck Protection Program loan through the federal government but were ultimately rejected because they didn't submit their paperwork in time. They're hoping to get in on the next round of funding, but until then, they'll be doing what they do best: slinging fresh Italian ice.
"I know people have been waiting all month for us to open. We get messages all of the time. I think people are ready for some positive news, like Miko's opening," Roombos said.
Miko's will start by offering five or six Italian ice flavors and over time will slowly add more flavors to get to its regular 12-flavor menu.
New to the menu this summer is an Italian ice popsicle, which Roombos developed over the winter.
To start, the popsicle will come in a few different flavors: mango, strawberry, lemon and maybe coconut.
"I think people are going to like it. So far, people seem to like it," Roombos said.
Roombos said it's been "heartbreaking" to watch the restaurant industry crumble over the last few weeks and there are still so many unknowns, but he feels lucky to have so much takeout experience. Miko's has been doing walk-up service since 1997.
"We've been doing it for 20 years, so I think we have a shot," he said.
For updates on new flavors, sign up for the Miko's email newsletter or visit its social media accounts.
Block Club Chicago's coronavirus coverage is free for all readers. Block Club is an independent, 501(c)(3), journalist-run newsroom.
Subscribe to Block Club Chicago. Every dime we make funds reporting from Chicago's neighborhoods.
Already subscribe? Click here to support Block Club with a tax-deductible donation.