CHICAGO — A second man charged in the murder of a Marine pushed between two Red Line trains at the Jackson station was ordered held without bond Friday. 
Fajour Hodges, 19, turned himself into police at the Wentworth (2nd) Police District Thursday evening, police said.
Hodges is the second person accused of getting into a fight and pushing Mamadou Balde, 29, off the Jackson station platform on April 7. The other, Ryan Munn, was also ordered held without bond.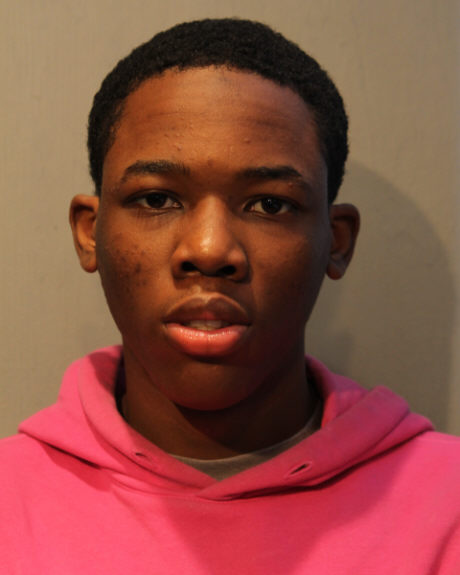 "Were it not for the actions of Mr. Hodges this would have not occurred," Judge Arthur Wesley Willis said.
Hodges and Munn reportedly got into conversation with Balde several times while all three were on the platform, according to Assistant State's Attorney James Murphy. 
"[Balde] appeared to be intoxicated and also approached other individuals on the train platform," Murphy said. 
After talking for a bit, Balde turned his back on Hodges and Munn. The three of them soon started talking again. Balde put his arms up in an apparent joking fashion "as if he was putting up his dukes to fight" while talking to Hodges but quickly brought them down again.
"It appears as if [Balde] is joking because he's seen smiling and laughing on the video and he lowers his hands almost immediately," Murphy said. 
A witness said Balde was still smiling and laughing when Hodges said if Balde touched him he would punch him, Murphy alleged. 
While Balde was is still smiling, Hodges reportedly punched him in the face and sides several times knocking him backwards, Murphy said. Munn then reportedly joined in attacking Balde and the two of them pushed Balde in between two stopped CTA train cars.
Balde's lower body was in between the train cars while his upper torso was still on the station platform. When the train started moving it dragged Balde along the train platform.
"The video shows [Balde's] arms moving trying to dislodge himself as the train was dragging him along the platform," Murphy said. 
As Balde was dragged the train picked up speed and his upper body slammed against a concrete and metal partition inside the tunnel just south of the Jackson station, killing him, Murphy said. 
Hodges is expected to appear in court again Tuesday. Munn is expected to appear in court again May 4. 
RELATED
North Center Man Charged With Murder Of Marine Pushed In Front Of Red Line Train, Police Say