ALBANY PARK — A Hollywood-style chase played out in the Albany Park neighborhood Saturday night as a driver fleeing police tried to cut in front of an oncoming Brown Line train at a street-level crossing.
There was no clean getaway, however. The driver smashed into the CTA train, causing it to derail. Officers quickly arrested the driver and his passenger.
Police initially tried to pull over the driver around 8:20 p.m. Saturday in the 4600 block of North Albany Avenue.
A resident who lives near Albany and Berteau avenues filmed police cars chasing a speeding black SUV at 8:20 p.m. Saturday, with all cars heading north.
"It happened very quickly but I heard the roaring of cars flying by and looked out the window. I saw three cars, two looked like cop cars chasing a black SUV," the neighbor said.
The driver tried to ditch the officers by passing just in front of an oncoming Brown Line at the grade-level crossing at Albany Avenue, police said.
He crashed through the lowered gate just north of 3058 W. Eastwood Avenue, but hit the train, according to the fire department.
The crash shut down trains in both directions as crews cut power and untangled the mess, including the derailed train.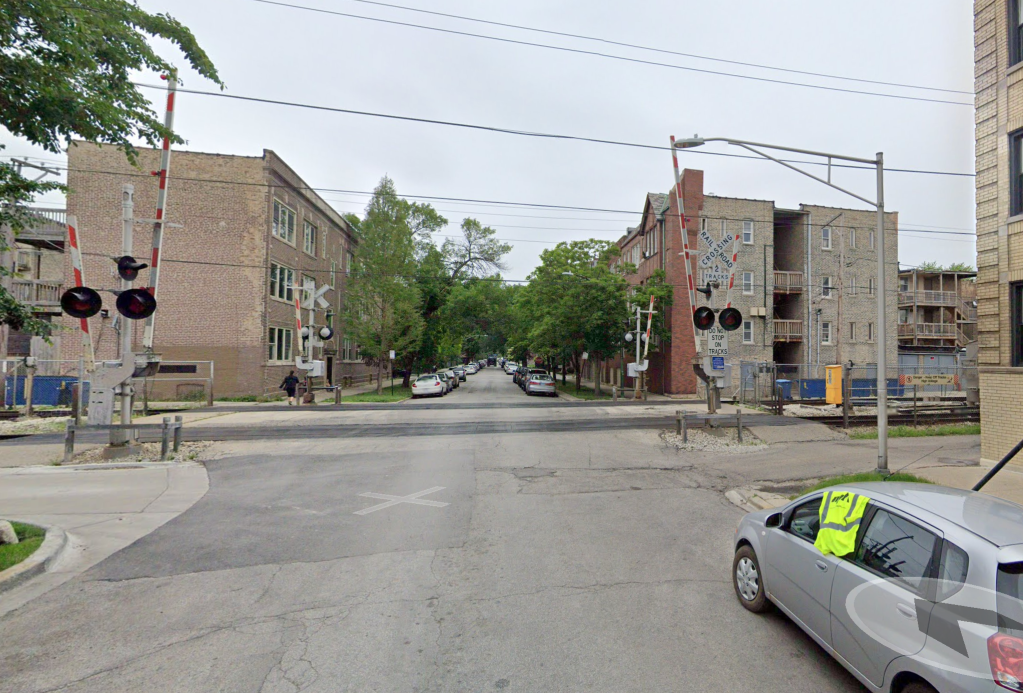 Officers took both the 38-year-old driver and his passenger into custody. Both men, as well as the train's conductor, were taken to Illinois Masonic Medical Center for treatment. They were listed in good condition. Two train passengers refused medical treatment at the scene, police said.
A 42-year-old man was also taken to Swedish Hospital in good condition, according to the fire department.
Area North detectives are still investigating. Anyone with information is asked to contact police at 312-744-8261 or to submit a tip anonymously online at cpdtip.com.
The crash caused a temporary suspension of service between the Brown Line's Kimball and Southport stations Saturday night and into early Sunday morning. The CTA provided shuttle buses between the two stations for commuters while the train service was suspended. Normal service resumed after 2 a.m. Sunday, according to a tweet from the CTA.
RELATED
Drug-Fueled Gang Battle Sparking Violence On Streets Emptied By Coronavirus