UPTOWN — The $200 million rehab of the Wilson Red Line station was to include a grocery store co-op inhabiting the station's historic Gerber Building — but those plans may be in peril.
After working for nearly two years toward the goal of opening in the historic former station house, Chicago Market co-op officials are now saying they are unsure if the space can work for a grocery store.
Planning efforts have unveiled some challenges with occupying the Gerber Building, erected in 1923 at 4620 N. Broadway, Chicago Market officials said.
The building's size and age could make operating costs too expensive for the co-op group. It's elongated, triangular shape and features like a staircase in the middle of the floor space make for design challenges. More environmental remediation is needed at the historic building, said Grant Kessler, Chicago Market board president.
"It adds a lot of labor to the equation," Kessler said of the building's design challenges. "As we were planning it, it started to look too expensive."
In February, Chicago Market's board voted to pull out of its Gerber Building lease with the CTA. But when the board brought the decision to CTA, officials with the transit agency said they were willing to work and possibly provide assistance to the group.
Negotiations between Chicago Market and CTA are ongoing, both groups said.
"We have been supportive of Chicago Market co-op's goals since Day One," a CTA spokesperson said. "We will continue to work diligently with this group, as always, in an effort to help ensure their successful continued lease of this space."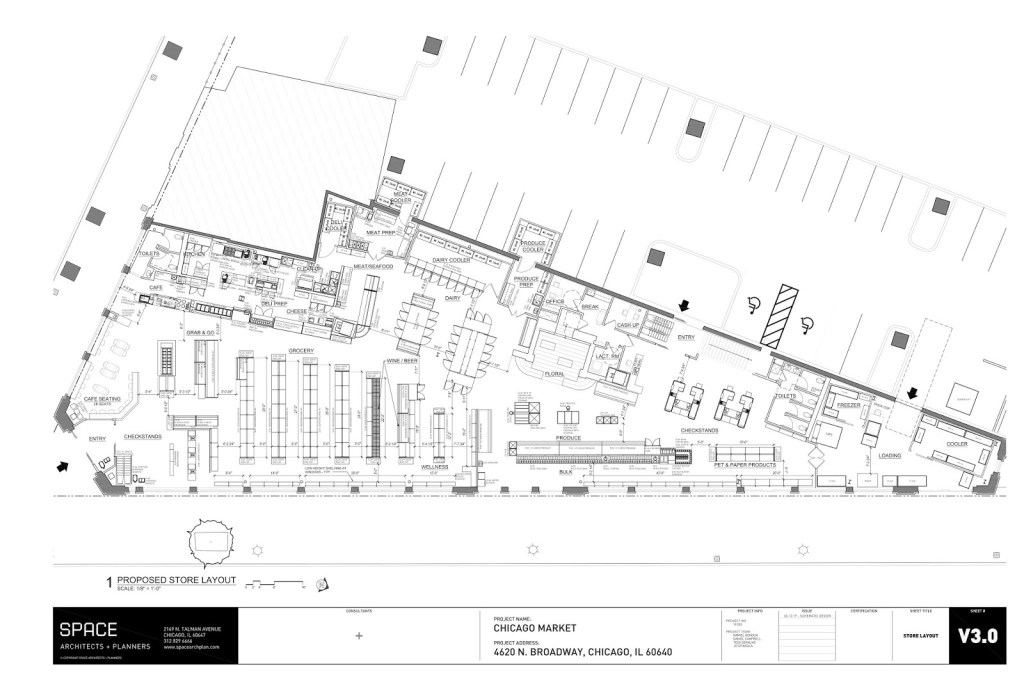 After the Wilson Red Line overhaul project was made public, Chicago Market announced its desire to open in the to-be renovated Gerber Building. At a 2017 meeting to discuss possible tenants for the building, about 75 Chicago Market supporters made the case for the grocery co-op. Among its supporters was Ald. James Cappleman (46th), who is a member-owner with the co-op.
In May 2018, CTA selected Chicago Market as a tenant for the renovated Gerber Building. A 10-year lease was signed with an annual rent of $238,302 plus a 3-percent increase annually, the Chicago Tribune reported. CTA pledged to make the first two years of the lease rent-free to help Chicago Market with its planning and build-out.
RELATED: Chicago Market, The Co-Op Opening Near Wilson Red Line Stop, Shows Off Latest Floor Plans
Chicago Market members have spent the last two years fundraising and planning for the grocery store. Initial plans included a "grab-and-go" section for commuters, a cafe, floral section and even a special area for grinding fresh nut butter. While planning has been ongoing, the Gerber Building has housed a new art installation that illuminates the building and nearby sidewalks.
A number of roadblocks have snagged the project, however.
The Gerber Building is over 13,000 square feet and is uniquely shaped, as it's positioned on a narrow patch between Broadway and the "L" tracks.
It has a parking lot that makes sense for a store entrance, but an entrance at the corner of Broadway and Wilson was also desired. Operating two entrances would make for more labor and security costs, Kessler said. Getting deliveries also posed a challenge, as semi-trucks would not be able to fit in the parking lot, among other challenges.
Those involved with the project have previously admitted that the co-op plans could be ill-suited for the Gerber Building. When it was being considered, Cappleman said the cost per square foot could be an issue but that the co-op could have tremendous benefit for the community.
"You could say it's risky, but some times good things are worth taking a risk on," Cappleman said in 2017.
CTA has been "upfront about the building's condition and the expectations regarding any tenant that occupied the space," a spokesperson said. Kessler said he knew the building would pose design challenges, but not to this extent, he said.
"We did know all along it was a quirky shaped building," he said. "That's been challenging for our building designers to work with."
Tressa Feher, Cappleman's chief of staff, said the alderman is encouraged CTA and Chicago Market are working together on the issues. Cappleman's office has pledged to help keep Chicago Market in Uptown, she said.
"The fact that [CTA] is putting a lot of energy into this shows that they really want them there," Feher said. "And we've been really clear about wanting them there."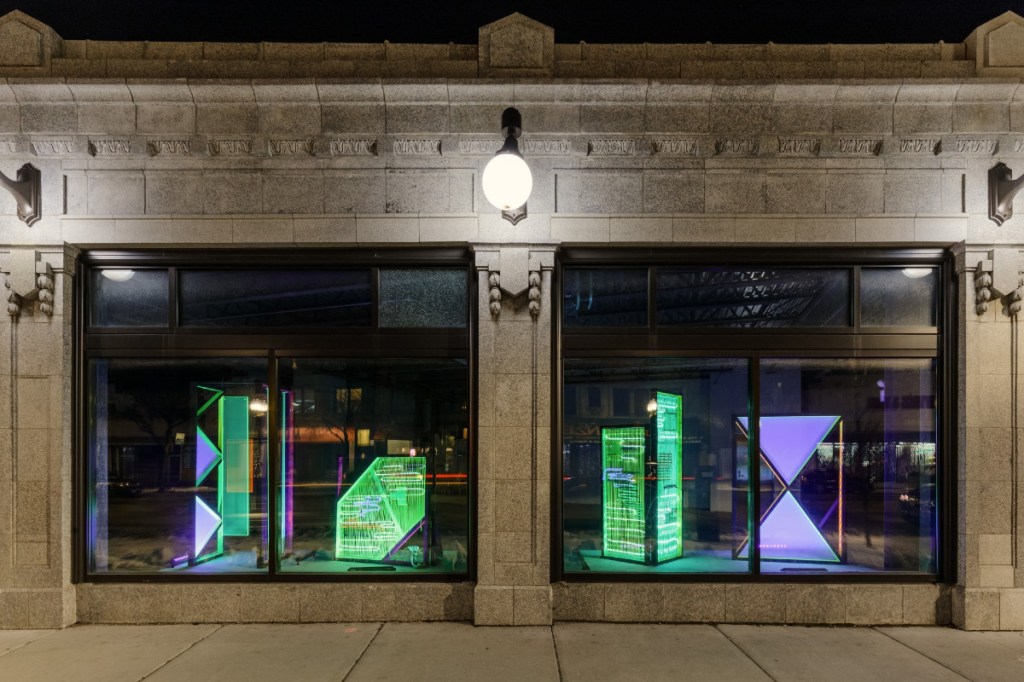 There has also been a "funding crunch" for the project, Kessler said. A capital campaign raised over $600,000 — but the group was seeking to raise at least twice that amount. Due to the extensive work needed to move the project forward, board member attrition has become a problem, he said.
Chicago Market is accepting donations, and it will likely hold a donor drive and could pursue traditional loans (instead of seeking loans from owner-members), Kessler said.
If a "reimaginging" of the co-op project is needed, Kessler said the Chicago Market board would be tasked with switching up the plans and possibly finding a new location. The co-op is hopeful, however, that these issues will be solved through working with CTA.
"We're expecting some really positive, supportive ideas from them," Kessler said. "We're hopeful that can happen, we just haven't received a final answer."
Uptown residents have been working to establish a co-op in the area since 2014. Though the project has hit a roadblock, the co-op plans are still very much moving forward, Chicago Market's board said in a note to members.
"These difficult times make it clearer than ever how important local, sustainable sources of food, based in our own communities are, and we are more committed than ever to bringing that to you," the board said.
Do stories like this matter to you? Subscribe to Block Club Chicago. Every dime we make funds reporting from Chicago's neighborhoods.
Already subscribe? Click here to support Block Club with a tax-deductible donation.