UKRAINIAN VILLAGE — Chicago's music community is mourning the loss of a musician, writer and "tastemaker" who helped make the city's indie music scene more inclusive while treating others with a kindness and empathy that is sometimes lacking in the entertainment industry.
Christen Thomas, 38, died this month after a cardiac arrest. She is survived by her husband Jeff Rice, her sister Cathy Shenoy and her parents Irene and Lee Thomas. With her husband, Thomas shared two cats, a calico named Isabella Rossellini and a tuxedo named Pat Benatar. 
Though she was a talented musician, Thomas shied from the stage, instead dedicating her career to being the "tastemaker" for Chicago's indie music venues, booking talent and scheduling concert line-ups. A staunch activist, Thomas fought for the rights of women and the LGBTQ community. 
So many people loved Thomas it was impossible to fit all of their voices into this story.
Friends Justin Wettstein, Nathaniel Lilley, Jeanine O'Toole and Brent Heyl said they would miss her infectious laugh and compassionate spirit. Thomas was humble, eager to take the "spotlight everybody tried to shine on her" and put it on others, friend Alison Green said. 
"She was very adamant about making sure [the spotlight] was shown on the underdog," Alison Green said. "That was a quality so inherently Christen Thomas. … There's not a lot of Christen Thomases in the world. It's a huge loss to Chicago." 
From piano lessons to Broadway
Thomas grew up in the Boston suburb of Groveland, Mass. Her parents recognized her penchant for music at a young age, noticing her "dancing hands" as an infant, Irene Thomas said. 
"Her hands would just move as if they were conducting," she said. 
By the age of 3, Thomas could sit at a piano bench and memorize a tune. As she got older she memorized Mr. Rogers segments and musicals; "Annie" was a favorite. 
At 13, after years of classical training in piano and voice, Thomas saved up $2,000 from gifts and babysitting gigs to purchase an alto flute. She later mastered the french horn, sang in the New England Conservatory's youth chorus and learned the entire works of Gerswhin.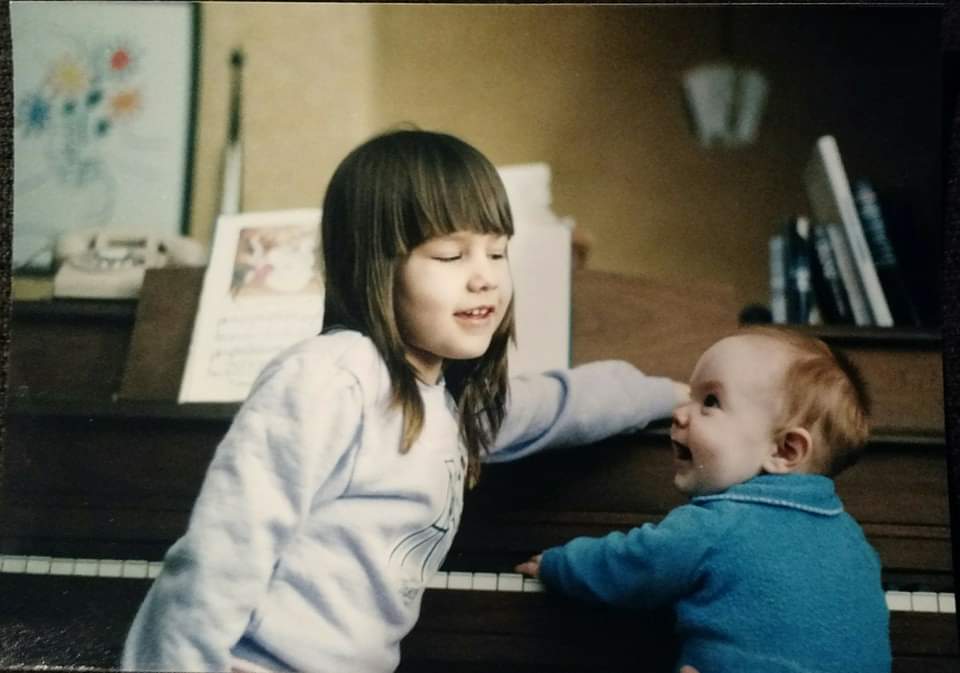 Thomas shared her passion with others, including her younger sister, with whom she would perform songs and musicals in long car rides. In high school Thomas gave piano lessons to elementary school students. One of her favorite bands, Guster, hired her to sell merchandise.
"The pilgrimage of her life was seeking musical opportunities and taking advantage of all the opportunities she could to keep growing musically and artistically," Irene Thomas said. 
Whether it was Neil Diamond, the Beach Boys or Ben Folds Five, Christen Thomas appreciated all musical genres, her father Lee Thomas said. 
When she began college at Adelphi University in Long Island, New York, in 1999, she hoped to become a conductor. She chose the school because of its relationship with New York City's Lincoln Center. Thomas landed a Broadway internship in the pit of The Lion King. 
A female mentor, however, advised Thomas to reconsider her dreams, cautioning that Broadway was a very male-dominated world, her father said. Thomas pivoted careers after her 2004 obituary of Ray Charles in Black Table was picked up by more than a dozen media outlets. 
That obituary launched Thomas' name into the New York City arts journalism world, leading to international gigs with publications like VICE and Rolling Stone.
While in London she paused an interview with Paul McCartney to call her parents, just so they could hear the Beatle play piano. Thomas often invited her parents along to interviews in Boston. 
"It was really kind of a cool thing," Lee Thomas said. "The house manager brought us into the green room, the band's eating Chinese food. … [And they'd say], 'it's THE Christen Thomas!'" 
She spent about five years as a writer in New York while her younger sister studied theater at Marymount Manhattan College. Shenoy said she moved to New York to "follow in her footsteps." 
"The impact she had on me personally is incredibly profound," said Shenoy, who is now a social worker in New York City. "Pretty much every major life choice I made was because she already made it."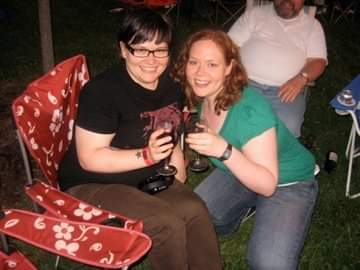 After Shenoy graduated college, however, Thomas moved to Chicago. The move saddened but didn't surprise Shenoy, who recalled her sister's favorite movie in high school was "High Fidelity." 
"Did the movie make her want to move? I don't know," Shenoy said. "[But] it does really highlight how sweet and communal the music scene is there, the nerdiness of talking about music and bands. … Making mix tapes for people. Putting together a line up is like a mixtape." 
Making Chicago her home
Thomas quickly fell in love with Chicago. When her sister visited, she already had a favorite restaurant, Handlebar in Wicker Park.
Not normally the type to care about "touristy" things, Thomas insisted the sisters take the city's architectural boat tour.
"I remember her even saying, 'This is super touristy, but it's amazing and beautiful and the best way to see the whole city," Shenoy said.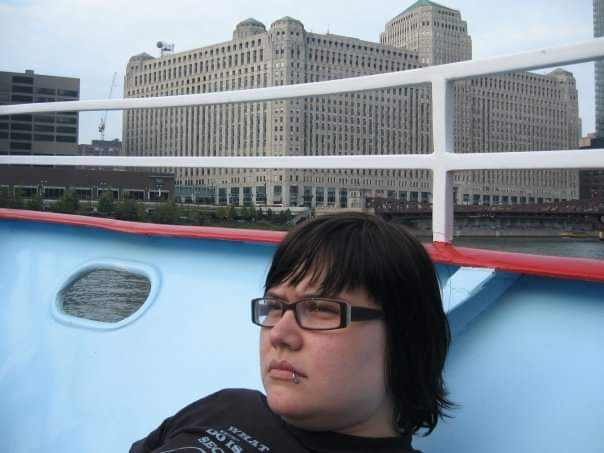 One of Thomas' early jobs in Chicago was working for Pitchfork, which hired her to launch Pitchfork TV.
Once that project was off the ground, however, Thomas moved to beloved bar and indie venue the Empty Bottle, 1035 N. Western Ave.
In her work as a talent buyer for the Ukrainian Village venue, Thomas deftly navigated Chicago's music scene, crafting a portfolio of memorable live performances.
During this time, Thomas performed with Chicago bands including Storm Clouds and Richard Vain. She sang and played keyboard, and even toured, said Wettstein, a fellow band mate and friend.
After spending about six years at the Bottle, she started working with the Metro team in Lakeview, where she put together shows for Smartbar and helped establish sister venue GMan.
Thomas' own musical talents coupled with her personality made her a successful talent buyer, coworkers Pete Falknor, Brent Heyl and Joe Carsello said.
"She had a good taste in music and an ability to follow what was 'in,'" said Carsello, of Metro, GMan and Smartbar. "A big part of what we do is making sure people are enjoying their experience. … She was inclusive of everybody, no matter what the event was." 
Falknor, of Chicago Music Exchange, overlapped with Thomas during their Empty Bottle days. Though she earned her place in Chicago as a music "tastemaker," Thomas never lost her approachability, he said. 
If given the choice between a well-known band of jerks and a no-name act led by nice people, Thomas would book the latter. 
She stuck up for her coworkers, too. One day at the Bottle, Falknor made the mistake of blurting out loud that he liked Green Day. 
"Everybody looked at me and said, 'Who's this f—– kid?" he said. "Christen looks over, and goes, 'Billy Joe's gorgeous.'" 
Chicago was where Thomas charted her professional path, but it was also the city where she met the love of her life. On a cold night in the winter of 2008, Thomas donned a knit cap and went to Burlington in Logan Square to hear garage rock band The Ponys. 
At the show she met Jeff Rice, a drummer and history teacher. She bought Rice a vodka soda. Within five minutes the couple shared their first kiss.
They quickly fell in love and moved into an apartment near the Humboldt Park/Ukrainian Village border, steps from the Bottle. About four years later, he proposed.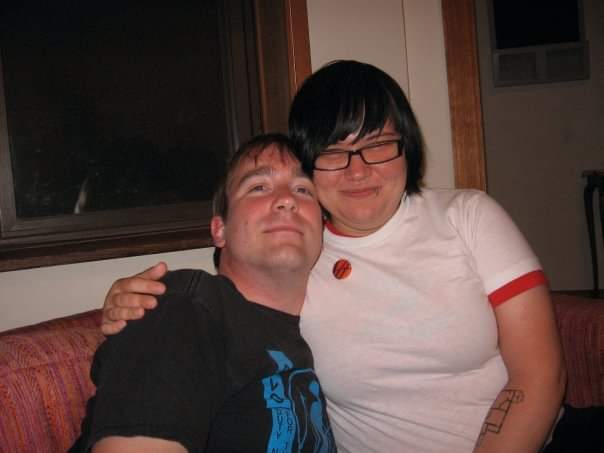 In 2013, Rice and Thomas married in his home state of Michigan. Friends from Empty Bottle, with whom Thomas had grown very close, bartended and performed.
"We were never the get-down-on-the-knee type," Rice said. "We're not really one for traditions like that. … Our wedding was just a party." 
Thomas' loving spirit translated to her love for animals in the summer of 2010 when she and Rice learned a mother cat had given birth to six kittens on the roof of Empty Bottle.
Rice used a lacrosse stick to fish the felines off the roof. Though it was not in her job description, Thomas sheltered the cats at her house after paying for their immunizations.
She then spent her own money feeding, neutering and spaying the family until she and Rice adopted the kittens out to Empty Bottle coworkers. 
"That's one of the things I'm proud of that we did together, adopted them all out in good health," Rice said. "The rooftop deck was prone to flooding. They probably wouldn't have lasted there."
The couple kept one of the kittens for themselves: Isabella Rossellini, now the sister of Pat Benatar. 
"Christen loved them more than anything in the world other than her friends' children," Rice said.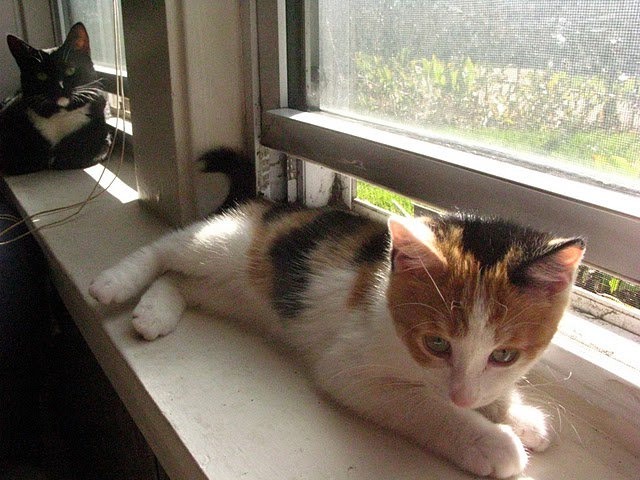 'The Only Girl In The Room'
Thomas unabashedly used her access to Chicago's stages to boost marginalized voices, often facilitating literary events, poetry slams, underground theatre and drag shows, her friends said. 
She co-led an abortion rights rally in Chicago and marched for women's rights in Washington, D.C. Her essay, "Only Girl In The Room," was published in the book "Feminist Advice From The City Of Broad Shoulders."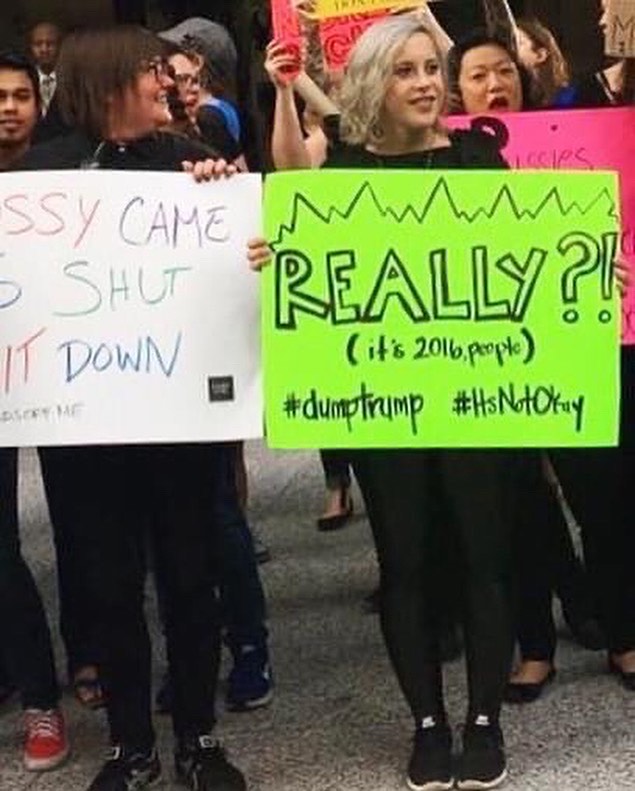 Aimee Michalak, a friend, said that in the wake of Thomas' passing she feels a duty to "double down" on her own activism.
"Nothing ever stopped her from doing what she wanted because everything she wanted was good and pure and for the betterment of the people around her," Michalak said. "She was the advocate, the cheerleader, the supporter. … She had done a lot of work and she still had a lot of work to do."
She cheered on her friends, too. Thomas would fly to New Orleans to see an old pal one week and spontaneously agree to go to Atlantic City for a Britney Spears concert with a new friend the next.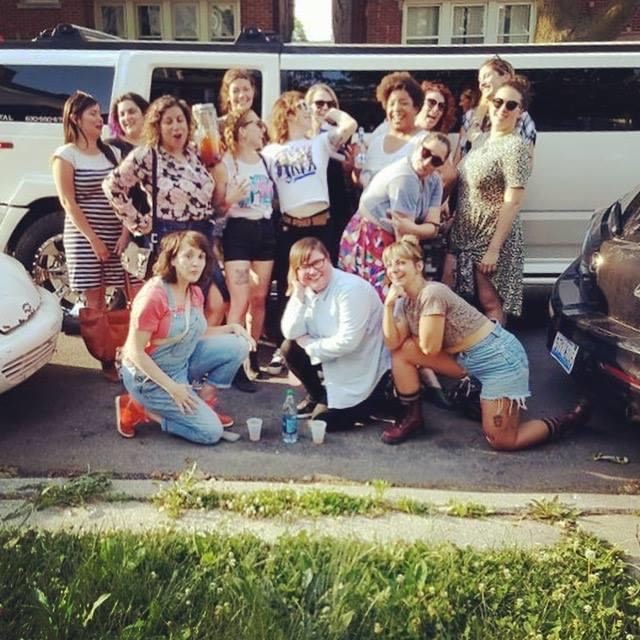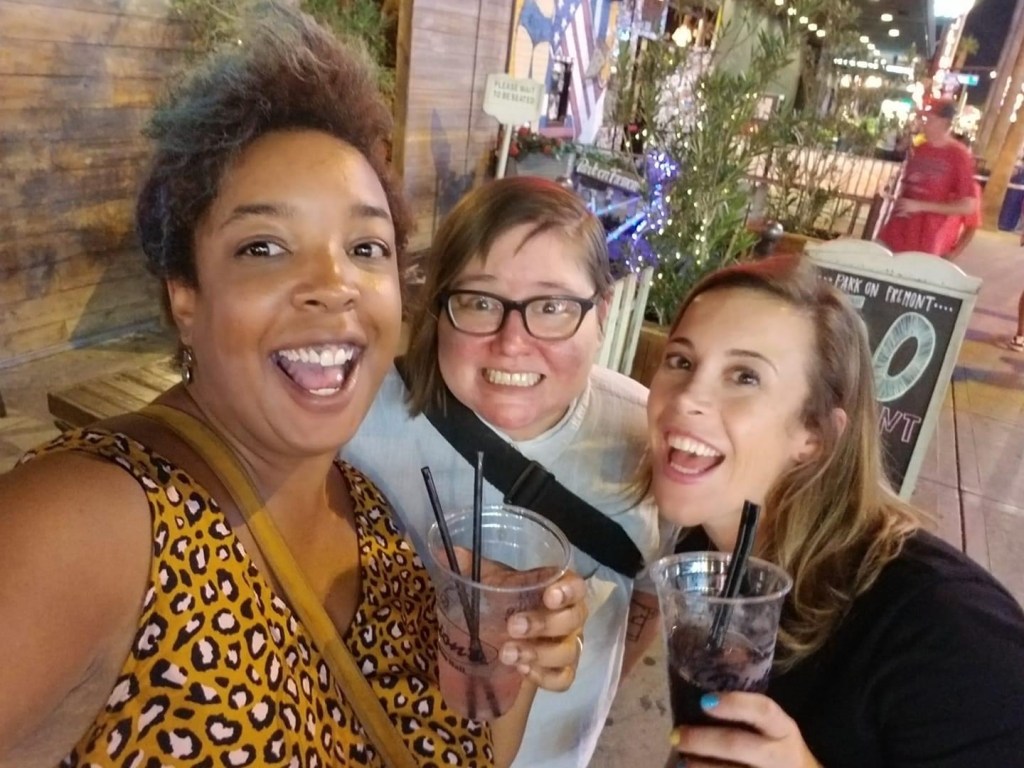 Thomas' death was unrelated to coronavirus, Rice said. But the pandemic has certainly affected those close to her.
Several weeks if not months will pass before her family and friends are able to gather for a memorial service, let alone visit and comfort each other. 
Once stay-at-home orders are lifted in Chicago and in Massachusetts, memorial services will be planned in Thomas' respective homes. 
In lieu of flowers or contributions to funeral expenses, Thomas' family asked those wishing to memorialize her by making a donation to Planned Parenthood in Thomas' name.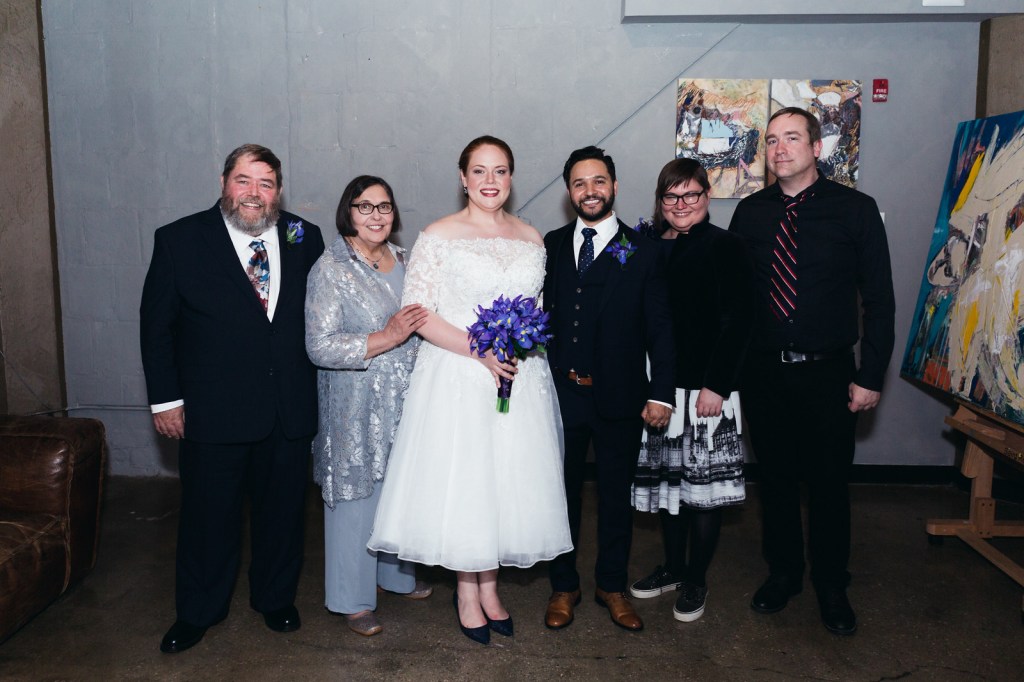 Do stories like this matter to you? Subscribe to Block Club Chicago. Every dime we make funds reporting from Chicago's neighborhoods.
Already subscribe? Click here to support Block Club with a tax-deductible donation.