CHICAGO — Initial samples collected by the city after a demolition gone wrong left Little Village streets covered in a cloud of dust show no signs of asbestos, a public health official announced Wednesday.
The samples were collected after the demolition of the century-old smokestack at the Old Crawford Coal Plant Saturday dropped "dirt and particulate matter across homes, cars, businesses, trees and every other inch of this community," Mayor Lori Lightfoot said.
While preliminary tests showed no asbestos was detected, the Chicago Department of Public Health continues to test new samples in a laboratory, said Dr. Allison Arwady, commissioner of the Department of Public Health.
"The laboratory sampling and work has begun," Arwady said. "In the samples that were collected, I can tell you there has not been any asbestos … which is very good."
RELATED: Planned Explosion Covered Little Village In Dust During Respiratory Pandemic — Why Did The City Let It Happen?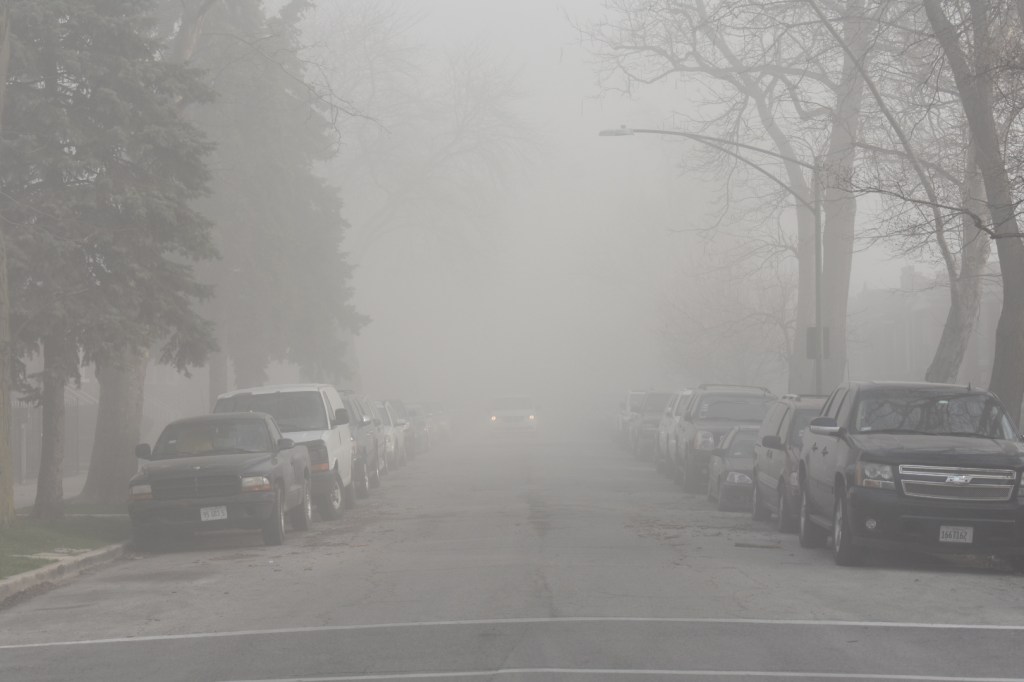 Residents of the Southwest Side neighborhood say they worried Hilco Redevelopment Partners' implosion of the smokestack that blanketed nearby homes with dust during a respiratory pandemic may have released unknown toxins, including asbestos and lead, into the air.
Arwady said air data was still being collected and would be shared in the "days to come."
Block Club Chicago has previously asked for remediation reports to be made public, but the city has not provided the reports or data to date.
The Chicago Inspector General has opened an investigation into the demolition.
Lightfoot issued a stop work order on the site pending further investigation.
On Tuesday, the developer responsible apologized, while pointing the finger at its contractor MCM Management Corp.
Now, Roberto Perez, CEO of Hilco Redevelopment Partners, said the company is sending representatives door to door to field neighbors' questions, cover the cost of home cleaning and to distribute 10,000 masks. 
Ald. Michael Rodriguez (22nd), who is facing criticism for failing to notify residents in advance, said Hilco made assurances they didn't keep and failed to inform residents as promised.
The Little Village Environmental Justice Organization and some residents in the majority Latino neighborhood have called on the developer to abandon redevelopment at the site.
Hilco received a $19.7 million tax subsidy from the city to redevelop the site into a massive, 1-million-square-foot distribution center.
RELATED COVERAGE:
Developer Fires Contractor, Apologizes For Little Village Dust Disaster, But Some Neighbors Want Them Gone
What Was In Dust Cloud That Covered Little Village? City Aims To Release Report This Week, Lightfoot Says
Planned Explosion Covered Little Village In Dust During Respiratory Pandemic — Why Did The City Let It Happen?
Mayor Shuts Down Crawford Coal Project After 'Unacceptable' Dust Cloud Descends On Little Village
Dust Cloud Envelops Little Village After Smokestack Demolition: 'My Lungs Started Hurting'
After Old Crawford Coal Plant Smokestack Blown Up, Little Village Residents Worry About Dust During Global Pandemic
Old Crawford Coal Plant Smokestack Will Be Blown Up Saturday In Little Village
After Worker's Death, Hilco Resumes Work At Old Crawford Coal Plant Site In Little Village
Little Village Residents Search For Answers After Worker Dies At Old Crawford Coal Plant Site
Demolition Of Crawford Coal Plant Suspended After Worker Falls To His Death
Worker Falls To His Death In 'Tragic Accident' At Crawford Coal Plant In Little Village
After Little Village Residents Told To Stay Inside During Coal Plant Demolition, City Says It Will Inspect The Crawford Site Every Week
City Tells Worried Little Village Residents To 'Limit Outdoor Activities' As Crews Demolish Old Coal Plant
Illinois EPA To Detail Clean-Up Efforts Of Old Little Village Coal Plant Site Tuesday
Controversial Little Village Distribution Center Gets $19.7 Million Tax Break Approval From City Council
Massive Little Village Warehouse On Old Crawford Coal Plant Site Approved By City Council
Semi-Trucks Are Taking Over Little Village, Neighbors Say — And Giant Warehouse Plan Will Make It Worse
After Post-Arrest Absence, Ald. Muñoz Returns To City Hall To Argue For Tax Break For Little Village Project
Massive Little Village Warehouse On Old Crawford Coal Plant Site Approved By City Council
Huge Distribution Hub Likely Replacing Crawford Coal Plant — Meaning More Dirty Air For Little Village, Critics Say
Little Village Neighbors Demand City Stop Crawford Redevelopment Plan
Developer Behind Controversial Little Village Warehouse Buys Fisk Generating Station In Pilsen, Alderman Says
Old Fisk Generating Station Site In Pilsen Would Become Giant Data Center Under Developer's Plan