LOGAN SQUARE — Chicago is home to hundreds of concerts, festivals, fairs and block parties over the summer — but coronavirus has threatened to upend that.
Though some people have held onto hope for a "normal" summer after weeks of social distancing and staying indoors, Gov. JB Pritzker said last week he thinks all large events should be canceled. Chicago event planners are trying to figure out what will happen and how, or even if, they can still put on events they've planned for months.
Many are also worried about how the city's performers and artists can afford a summer with no festivals and how Chicagoans' morale will fare without being able to celebrate the season with their neighbors.
"When I think of Chicago summer, I can't picture it without festivals and without the block parties, without Pride," said Abhijeet Rane, an event producer with A Queer Pride, which organizes LGBTQ events like this summer's Chicago is a Drag Festival. "It's so strange to me to try to think of what a Chicago summer is without those things.
"I feel like it's ingrained in a lot of people that summertime is when you do get to hang out in larger groups, you get to enjoy and experience the city together as a community."
Event organizers said that while they want clarity and help from public officials, the most important thing is keeping people safe — especially as Chicago has been a hot spot for coronavirus. The city has seen 9,113 confirmed cases and 308 deaths so far.
"People live through the crappy winters we have here for summer events," said Eric Williams, founder of the Silver Room Block Party. He said cancellations will be "devastating."
"I've heard people call it a 'lost summer,'" Williams said. "But at the end of the day, we have to do what we have to do. Hopefully 2021 will be different."
Cancellations Already Begun
There's deep uncertainty over what will happen the next few months: if large summer festivals will be canceled, if smaller events will be allowed, if the stay at home order will be lifted.
Pritzker said he thinks large events shouldn't be held but has not actually ordered cancellations yet, and Mayor Lori Lightfoot said it is too early to cancel major summer events. But on Monday, Lightfoot also said she thinks the stay at home order and other measures will still be in place after April.
Those comments are making event producers throughout the city wonder if Pritzker or Lightfoot will nix events in June, July and August to prevent another spike in coronavirus cases.
Some organizers are canceling summer events now while others are still deciding what to do.
Williams' Silver Room Block Party started 16 years ago in Wicker Park and has turned into a major festival on the South Side, with crowds of 50,000 people coming to celebrate. But on Monday, he announced he is canceling this year's festival, which had been set for July 18.
There's too much uncertainty with coronavirus to spend time and money planning the event, Williams said.
"No one knows how long [stay at home is] gonna go. No one knows what new policies might be in place," Williams said. The fest is "a very spiritual and healing thing to do. But the fact that you just don't know what's gonna happen is causing this whole set of issues. It's unfortunate. But no one knows right now. The uncertainty is the biggest issue."
The West Town Chamber of Commerce has canceled major summer festivals, including West Fest and Do Division, and numerous other groups around the city have had to make the same call or are still deciding what to do.
The city's largest summer and early fall music festivals — including Lollapalooza, Riot Fest and Pitchfork, which draw tens of thousands of people — say they're still on for now.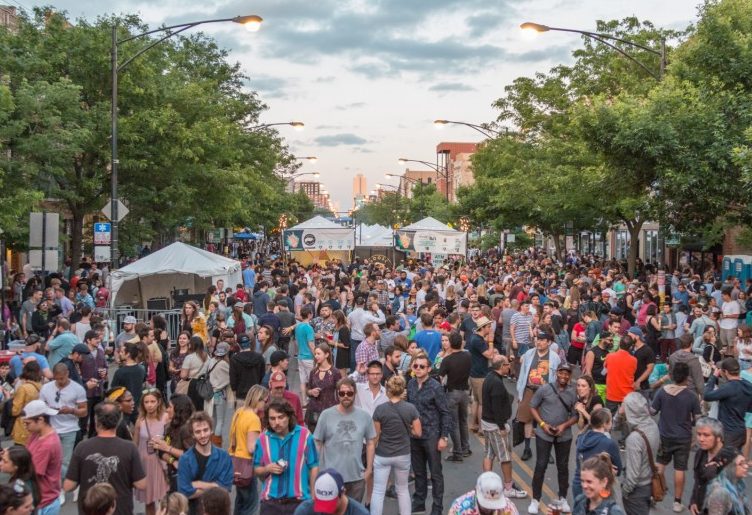 'There's A Ripple Effect'
Though every event producer who spoke to Block Club said they support measures to save lives during the pandemic — including the canceling of summer events if needed — they're worried about the financial impact that will have on artists and organizers and the emotional toll it will take on Chicagoans.
Artists and creative laborers throughout the city need the summer for money, exposure and to lift their spirits, and they'll suffer financially and emotionally without festivals and parties, event planners said.
"We depend on that income that summer programming provides," said Kristen Kaza, an event producer with Reunion Chicago and co-founder of the popular Slo 'Mo Dance Party. "There's a ripple effect with [canceling events]. This is everything from the workers and laborers that work on the tech and behind the scenes and vendors … . This is also hospitality folks that make a lot of their money by serving food at a lot of these events, and then of course it's the artists who do a lot of shows in the summertime … .
"It has a real ripple effect across so many industries, particularly in summer, when Chicago is the most active from a live public platforming standpoint."
Some artists and event planners have to depend on their summer income and the exposure such events provide to pay bills the rest of the year. Others need to perform to crowds for their emotional wellbeing because they want to share their art.
But it's not just the planners and participants who will be affected: Everyday Chicagoans need summer events to connect with their communities and celebrate after hard winters, producers said. They're worried everyone could feel isolated and suffer mentally and emotionally without outside events.
"The separation and isolation that people are feeling now in quarantine, I feel like it will be amplified with there being a lack of events," Rane said. "Even if people are allowed out, if those festivals and events are not happening, I feel like that same sense of isolation will be felt."
Rane and Williams said they're particularly worried about how the lack of events could impact disenfranchised communities. Rane said LGBTQ artists depend on the summer because they're booked more often and paid more during Pride Month in June.
And Williams said Black residents on the South Side, who are already facing disproportionately more cases of coronavirus and related deaths, could have their spirits and businesses hit hard by the loss of events like the Silver Room Block Party because the South Side already has fewer events.
The block party is one of the largest events on the South Side and brings in about $3 million to the area between people flying in, staying in hotels, eating at local restaurants and buying from local vendors, Williams said. But now those businesses won't get that boost because he's had to cancel.
"We live in a city that's segregated in all ways: economically, health outcomes … . When something bad happens, those who don't have a lot are always hit more," Williams said. "The folks who are disenfranchised feel it more. Even with these events, there are fewer events on the South Side than there are on the North Side.
"So, yes, the morale, the spirit will definitely hit the South Side more than the North Side. Because at the end of the day, there's always something to do; there's always more to do on the North Side. So that will definitely be an issue."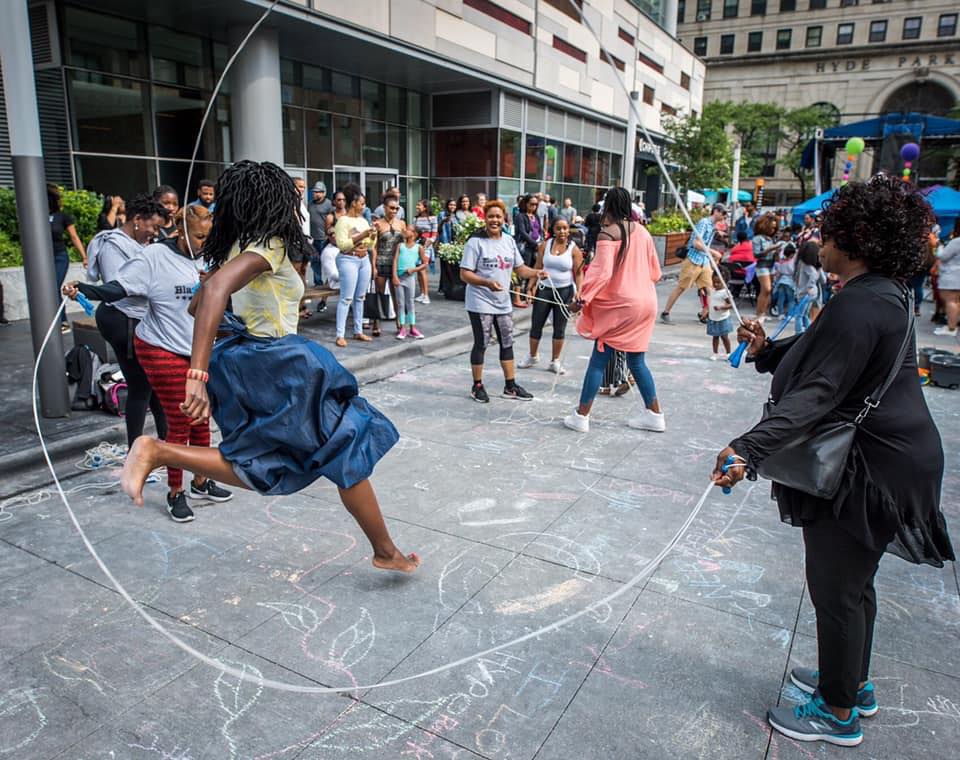 'This Is Going To Be Incredibly Difficult'
Pritzker has said he's making decisions about the state's stay at home order and other measures based on science and data, which is why he's been unable to say yet if Illinois' stay at home order will be lifted after April 30 or when the ban on large crowds will end.
Still, the governor has said he's begun talks with scientists, business leaders and other experts about how to "reopen" Illinois.
Kaza wants artists, event producers and other creative laborers included in those talks. Officials need to look at how they will help artists and producers financially impacted by the closures, Kaza said, and they should plan how to provide levity and entertainment without major in-person events for people's mental wellbeing.
"The point that the governor made, that this is gonna be really difficult to control until there is a vaccine, is a difficult truth to swallow, but we want to be thinking longterm about the health of our Chicagoans and beyond," Kaza said. "I think it's important that we start to be realistic about how we look ahead to arts. … Because this is going to be incredibly difficult for people; not just the financial impact, but the mental health.
"Chicagoans really, truly depend on summer for that activity and that engagement and, in the case of creative laborers, that income."
Some event producers have turned to social media and video chatting to put on parties and mixers. Do312, a major event producer and promoter throughout Chicago, has temporarily rebranded as "DoStuff" and is focused on live-streamed events you can watch at home. Everything from drag shows to indie musical performances are being held on Instagram, as is Kaza's Slo 'Mo dance party. The 4/20 Festival from Dispensary33 will be held entirely online.
Event producers said they're excited about the digital creativity they're seeing from artists and planners amid the pandemic — but they also need to know as soon as possible if those online endeavors must continue during the summer or if they'll be able to hold festivals.
Summer events have to be planned out months in advance — some even a year out, organizers said. Williams suggested May 1 might be the latest event producers could know if summer festivals and events will be allowed, and even that date will be too late for many.
Kaza said she'd like officials to take their time with the decisions so they can work with creative laborers to come up with solutions for helping impacted artists and creating guidelines to slowly phase in events, if possible.
"Talking about this now, in April, is going to be important, and I'm glad that is being initiated," Kaza said. "But the followthrough with that is going to have to be some proactivity in how we support people in creative industries. … There's more need than there is supply."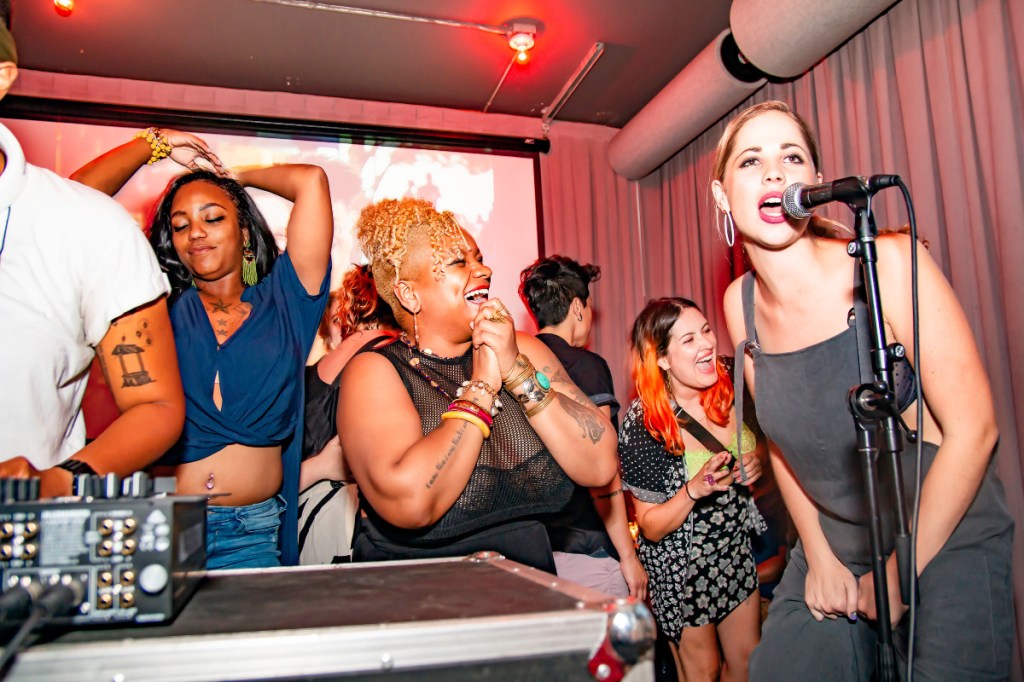 How Could Summer Events Be Held?
Pritzker has said Illinois needs three things to begin returning to "normal" life: widespread testing, the ability to trace people who came into contact with a confirmed COVID-19 patient and treatments for patients. It has none of those things so far.
And the governor said he doesn't see how there can be large gatherings until there's a vaccine, "which is months and months away."
"I would not risk having large groups of people getting together anywhere," Pritzker said last week. "And I think that's hard for everybody to hear, but that's just a fact.
"Even with testing and tracing and treating as is necessary for us to begin to make changes, it isn't enough for me to say that it's OK to have a big festival with a whole bunch of people gathering together."
Restrictions are being lifted elsewhere in the world: Multiple states are making plans for gradually reopening their economies in the months ahead, with some banding together to support each other. Some European countries have started to slowly ease out of their lockdowns, and South Korea is making plans for how to loosen its social distancing guidelines later this spring and summer.
But some places have seen a second spike in cases and deaths after easing up on their restrictions. Pritzker has said he's worried that could happen here were Illinois to lift its restrictions too early.
And it's difficult to look to the past for help: Illinois and Chicago had restrictions during the 1918 Spanish Flu pandemic — including the cancellations of events like dances, debates and social meetings — but that pandemic was far shorter and anti-flu measures were able to be lifted earlier, said Christopher Kindell, a postdoctoral fellow at University of Chicago who has studied how Chicago fought the Spanish Flu.
When those restrictions were eased in Chicago, they were done so in phases: Some neighborhoods that were recovering quicker saw their orders lifted and normalcy return while other neighborhoods still struggling with the flu had to continue practicing social distancing, Kindell said.
"One of the reasons Chicago fared better [than other major cities in 1918] is because they implemented these public health measures earlier and they kept them in place for a sort of stringent manner for an appropriate amount of time," Kindell said. Still, "in Chicago, in 1918, [social distancing was only implemented for] about a month and a half of time. And right now we're still in the throes of a global pandemic.
"It's unchartered territory at this point."
Block Club Chicago's coronavirus coverage is free for all readers. Block Club is an independent, 501(c)(3), journalist-run newsroom.
Subscribe to Block Club Chicago. Every dime we make funds reporting from Chicago's neighborhoods.
Already subscribe? Click here to support Block Club with a tax-deductible donation.