RIVER NORTH — As the spread of COVID-19 decimates the nation's restaurant industry, a few business owners in Chicago — including the owners of the world-famous Billy Goat Tavern — have filed suit against their insurance companies after their claims for losses tied to the pandemic were denied. 
Whether or not they will be successful will be decided in court, but restaurants and small businesses in Chicago are keeping an eye on what happens with the suits and are considering similar action as an option. However, some say the lawsuits are uphill battle and even if ultimately successful, the financial cost of filing suit and then waiting for it to be resolved may not be feasible for most small businesses struggling to survive financially during the state-mandated shutdown. 
There are currently two lawsuits in federal court, specifically in the United States District for the Northern District of Illinois, filed by Chicago-based plaintiffs against their insurance company. In both suits, the defendant is Society Insurance, a Wisconsin-based insurance carrier that specializes in business insurance.
The first lawsuit, Big Onion Tavern Group, LLC v. Society Insurance, Inc., was filed on behalf of a group of restaurant and theater owners in Chicago and its surrounding suburbs. Among the plaintiffs are Big Onion Tavern Group which owns Fatpour, Hopsmith, Woodies Flat, Brunch and The Irish Oak; the Harper Theater in Hyde Park; The Welcome Back Lounge in Wicker Park; Machine: Engineered Dining & Drink in Wicker Park; Legacy Hospitality in Wicker Park; McBride's Pub, with 3 suburban locations; and Northco LLC, which owns Homeslice and Happy Camper Pizza in Lincoln Park and Old Town, respectively. 
The other suit filed in federal court was brought by the owners of Chicago's world-famous Billy Goat Tavern and its nine locations v. Society Insurance.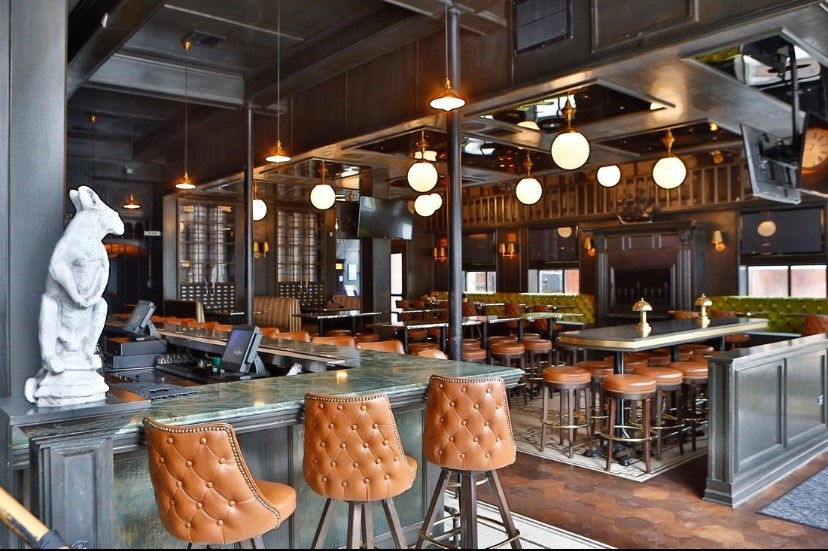 Both suits allege that the businesses should be covered under part of their property insurance called business interruption insurance and say Society Insurance wrongfully denied their claims related to the government's shutdown of bars and dine-in business for restaurants. The Billy Goat suit seeks class action status, so potentially more businesses could join that suit. 
Typically business interruption coverage clients need to prove a direct physical loss, something Evanston attorney Scott Clair, a business litigator who often represents small businesses, says will be an uphill battle in the cases against Society Insurance.
"The insurer will probably bank on the fact that the plaintiffs can't point to any direct physical loss. The other thing that really kind of hurts them is that it's take-out now or carryout," Clair said. "It's hard to say you have direct physical loss when you're still open but you just can't have dine-in. There has to be some damage to their property, either to the premises or to the meat or the buns for example, things like that."
However, attorney Robert Duncan of the Duncan Law Group, who is representing Billy Goat Tavern, said one of the main points of contention in the Billy Goat lawsuit is that Society Insurance did not have an exclusion for communicable diseases or viruses like COVID-19 — something common with most business insurance.
"The policy form included in Society's policy that covers Billy Goat and we believe, most if not all other Society Insurance in Illinois, does not contain that exclusion, and that's unusual when comparing Society's policy to all of the other carriers that write this type of coverage in the state of Illinois. It's a fairly glaring omission on Society's part," Duncan said.
Kim Winter, who works in the Kansas City, Missouri, office of Lathrop GPM and represents business clients, said while she was not familiar with the current the cases against Society, she expects the court to look closely at the language in the plaintiffs policies.
"The question becomes, what does the specific policy language say because these policies are very nuanced and it's very specific to the actual policy language at issue and also if a court in their jurisdiction that has ruled on this before," Winter said.
"Because some courts have found that if you have language that says something like 'risk of direct physical loss of/or damage to covered property — having that of in front of the disjunctive or basically means they are talking about loss of use. It says 'loss of or damage to' so they must be including not just direct physical damage specifically to the property, but it must be loss of use as well. All of these businesses have loss of use with the civil authority and the shelter-in-place-orders and because they had to close their dining rooms and do carry-out only."
Society Insurance issued a statement via email, saying "Society does not comment on ongoing litigation. We look forward to a favorable resolution of this situation in the near future."
A trade organization, the American Property Casualty Insurance Association (APCIA), issued a statement emphasizing its position that most business insurance policies exclude coverage for "communicable diseases or viruses." 
According to the denial letter attached to the Big Onion complaint, Society rejected the claims from the plaintiffs because there was no physical loss to the property that would trigger coverage. A government-ordered shutdown does not, according to Society, create a "physical loss" to the property, so there could be no coverage for the business interruption. It further said that even if coronavirus had contaminated the businesses' property, it would not consider that contamination to be the type of damage that was covered. 
Whether contamination should be covered is something likely to be brought up in the two suits, Winter said. She believes, despite the fact that the physical space of the businesses haven't been altered, the virus has caused a direct physical loss.
"Can contamination by a virus, some sort of microscopic damage, is that direct physical damage? Is the court going to see that as falling within the policy language? Does it have to be something that alters the property or is it enough that it really is a physical thing that has to be cleaned up and decontaminated?" Winter said.
Clair agreed with Winter on that, comparing her example to having to close to abate mold or asbestos, something he said would constitute a direct physical loss.
While the only legal arguments that matter will take place in court, Chicago restaurant owners like Kevin Hickey, owner of The Duck Inn in Bridgeport, said himself and other friends in the industry are keeping tabs on the cases.
"I'm definitely waiting to see where it goes but right now I'm more focused more heavily on both operating my business for pickup and delivery and also applying for the multiple loans that are out there to try and get some relief from the government," Hickey said. "I do know a few friends who are talking heavily about lawsuits and trying to get a class action together."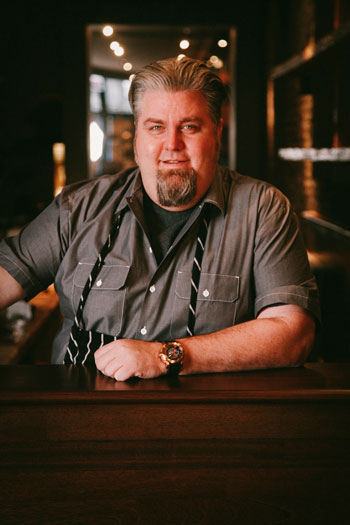 Hickey added he recently filed a similar claim as the business owners currently suing Society Insurance and was denied by a different insurance company. He said he's aware that it's often tough for business owners to get satisfaction from insurance companies.
"They are notoriously tough on business interruption and generally make it not worth it," Hickey said. "We explored it back during the polar vortex last January when we lost three days of business and were told it wasn't enough. And it's not like if you're closed for a month, even under the business interruption clause, that they will give you the revenue that you didn't realize while you were closed. You have to go through a lengthy process to show what your profit would have been for that month."
In addition to being tough to prevail in court, Winter said that the process is often long and not feasible for most restaurant owners.
"These suits might not help a lot of the other businesses that can't wait that long," Winter said. However, she said if the plaintiffs in the two active suits prevail, it might soften up the insurance companies. "I don't know that a lot of restaurants would start suing, but it certainly would help with the negotiations with the carriers."
George Karzas, owner of the long-time Jefferson Park restaurant Gale Street Inn, agreed with Hickey that it's not easy to collect on a claim, and said his own claim with Society Insurance was recently rejected, despite what his agent led him to believe when he bought the policy.
"I've got a claim that was denied. We are a Society client as well," Karzas said. "I talked to my agent ten days before the governor shut us down and I said to him, 'You don't think we are gonna get closed down like they are doing in China, do you?' and he said, 'If the government does it, then you're covered for thirty days.' 
"My agent didn't say what would be covered but I figured I'd have some coverage. Key employees, existing inventory, whatever that coverage was that he said I had for 30 days, I would put towards paying my employees.
"Then, when the governor shut us down I texted my agent and said I want to file a claim and he said, 'you're not going to like the answer.' So, ten days earlier it was 'You're covered' from my agent, and I've talked to others, I have friends in the insurance industry including a brother-in-law — agents should never say something like that. But believe me, when he sold the policy, they sell that. That's what gets everybody, is this protection. This interruption that covers a broad range. So, that's what we all think we're buying. But we also know that insurance companies aren't so big and strong because they are known to pay out," Karzas said.
Like Hickey, he is keeping an eye on the current lawsuits but also trying to get financial relief through government programs. Both restaurant owners said they are currently only earning about 15 percent of their normal revenue during the shutdown. 
Bill Sianis, co-owner of Billy Goat and a plaintiff against Society Insurance, said in addition to pursuing his lawsuit, he's also, like Hickey and Karzas, exploring government loans for help during the shutdown. 
"Like everyone else, we are just looking at doing things to survive," Sianis said. "We are trying to look at everything. It's more to keep our staff around as much as possible because this doesn't just effect the business owners, it trickles down to everybody. If the business survives the employees will have work."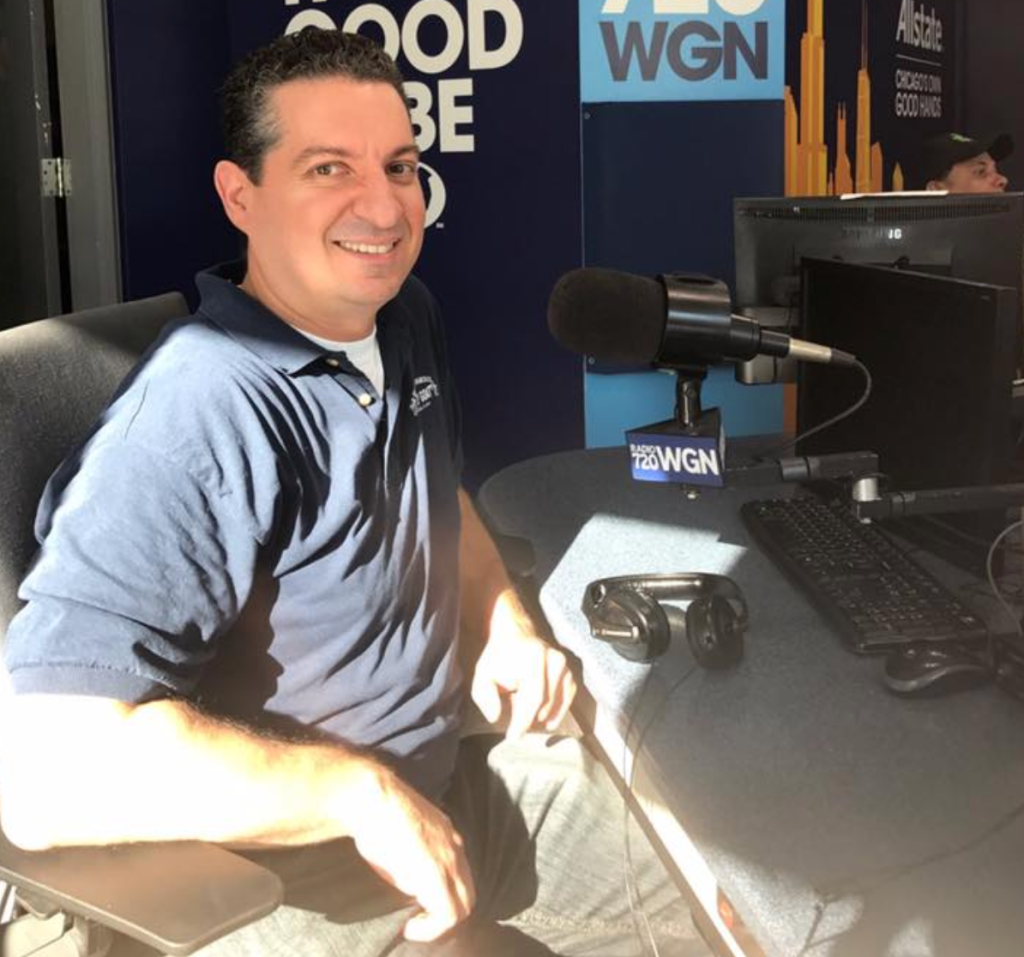 Block Club Chicago's coronavirus coverage is free for all readers. Block Club is an independent, 501(c)(3), journalist-run newsroom.
Subscribe to Block Club Chicago. Every dime we make funds reporting from Chicago's neighborhoods.
Already subscribe? Click here to support Block Club with a tax-deductible donation.