CHICAGO — The family of a Cook County Jail detainee who died Sunday of coronavirus is suing the Cook County Sheriff's Office, alleging his constitutional rights were violated while in custody at Stroger Hospital.
Jeffrey Pendleton, 51, had been hospitalized since March 30. Less than a week later he became the first at the jail to die from the disease. According to his family's federal lawsuit, Pendleton died while hooked up to a ventilator and in shackles, which they say was excessive and caused him excruciating pain.
Brothers Warren Pendleton and Donnell Todd filed the lawsuit Thursday evening. They are represented by civil rights attorneys Patrick Morrissey and Thomas Morrissey, who previously sued Sheriff Tom Dart over the office's policy of shackling all hospitalized detainees at the hand and foot regardless of circumstances.
Dart defended applying the policy to another detainee, who was quadriplegic, after the attorneys sued in 2016.
"Shackling people … when they're seriously ill is excessive, and it violates the 14th Amendment. We're preparing papers to present to the United States District Court to try and seek an end to this practice for people who are hospitalized at Stroger with COVID-19," Morrisey said.
Shackling a severely ill detainee during his final six days is cruel and inhumane, Morrissey said. He also noted that if Pendleton could have afforded $5,000 for bail, he wouldn't have died in shackles and may have never even been infected. Pendleton was denied a bond review that would have freed him due to the rapid spread of coronavirus in the jail and the impossibility for detainees to practice social distancing.
The sheriff's office confirmed Thursday night that 276 detainees and 172 jail staffers have tested positive for coronavirus. Of those detainees, 21 are being treated at hospitals. A second jail detainee, 51-year-old Leslie Pieroni, died Thursday, according to the Cook County Medical Examiner's Office.
Civil rights advocates are rallying behind detainees at the jail to get many released for their safety. The groups are seeking a mass release of all bail-eligible detainees as well as all medically vulnerable detainees such as the elderly and those with chronic illnesses.
Jeffrey Pendleton's underlying health conditions also made him at-risk for developing severe illness caused by the coronavirus. He had pulmonary heart disease and hypertension in addition to multiple cases of pneumonia and a collapsed lung in his medical history. He also had only one kidney, and had his spleen removed which left him with a compromised immune system, his brother said. Asthma runs in the Pendleton family, and his mother passed away from it in 2001.
Warren Pendleton said his brother had numerous ailments that would have caused him to needlessly suffer from being shackled to the bed.
"He had back problems and he had some disease of the spine. He had just had back surgery. It had to be torture to be shackled. And the man can't breathe neither," he said. "I couldn't imagine letting someone die like that."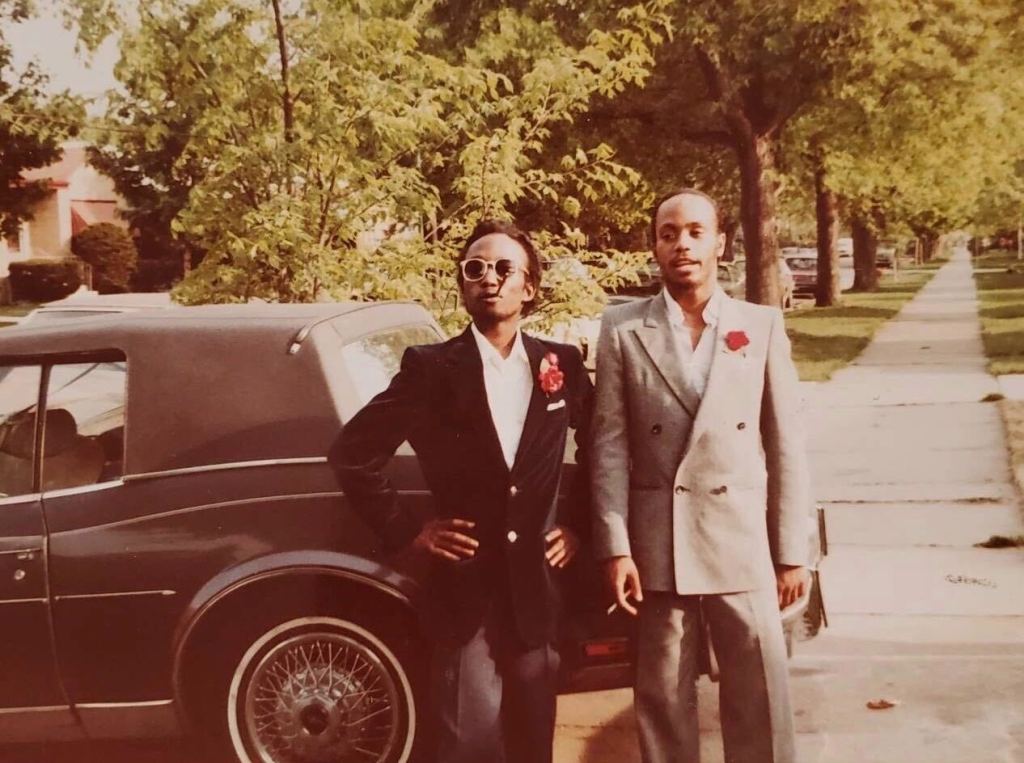 His brother said those health issues should have made Jeffrey Pendleton a priority case for release so he could self-quarantine as the sheriff's office and state's attorney worked with the public defender's office to reduce the jail population.
"I wish they would have let him out," Warren Pendleton said. "He wasn't going to hurt them. He wasn't going to run. They just didn't care."
The sheriff's office has not received the lawsuit and declined to comment on the allegations, a spokesperson said.
Block Club Chicago's coronavirus coverage is free for all readers. Block Club is an independent, 501(c)(3), journalist-run newsroom.
Subscribe to Block Club Chicago. Every dime we make funds reporting from Chicago's neighborhoods.
Already subscribe? Click here to support Block Club with a tax-deductible donation.