LINCOLN SQUARE — A Lincoln Square neighbor is selling her art and using the proceeds to support local businesses hit hard by the dine-in ban and the stay home order in place to slow the spread of the coronavirus. 
Eileen Brodaski has advertised her work on her Instagram and Facebook accounts since the stay home order went into effect last month. The price tag on her art ranges between $25 and $45, and she's using all of the proceeds to buy gift certificates, goods and services from struggling small businesses. She plans to raffle off the certificates down the road or give them away.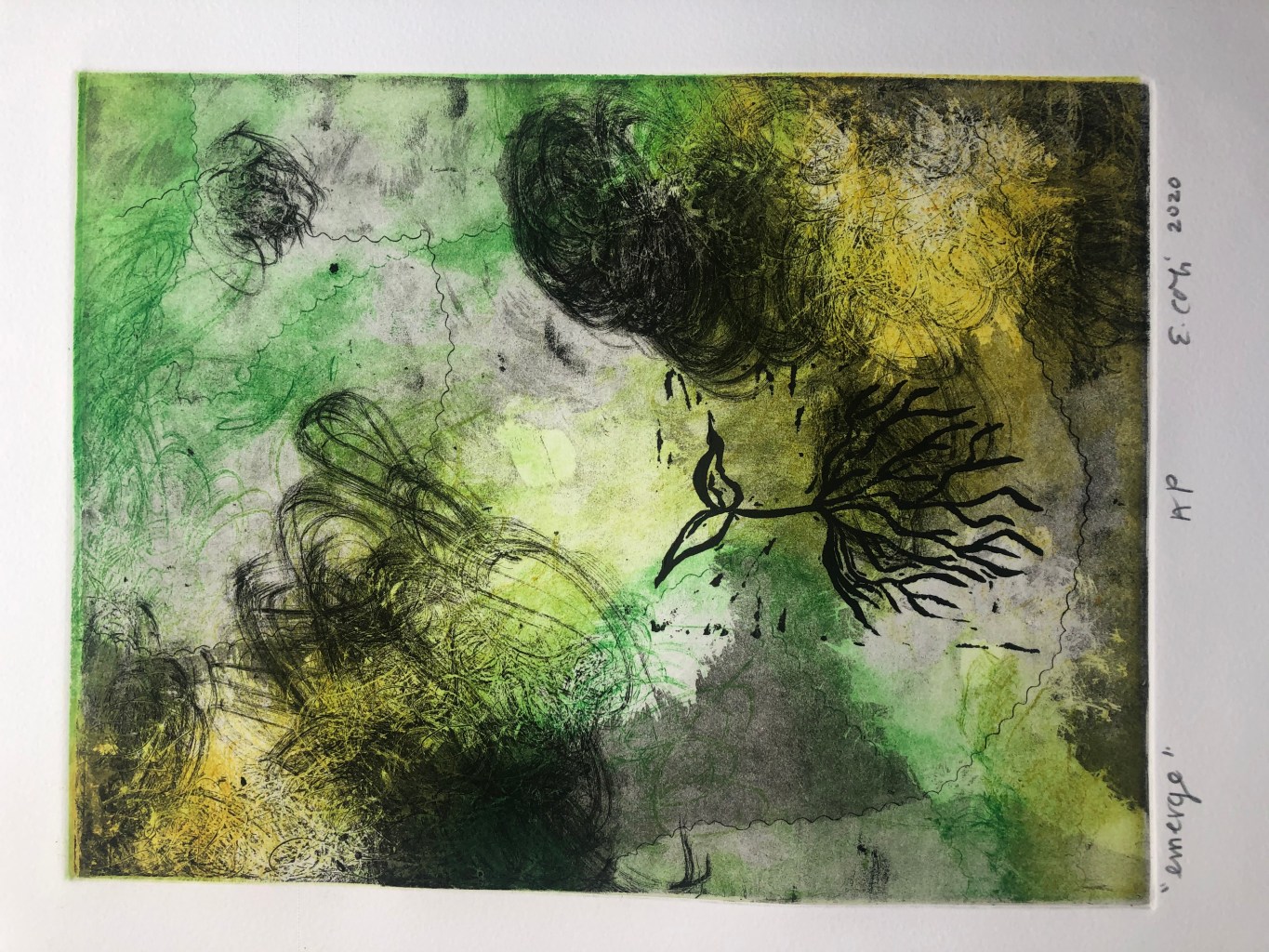 "It's a win-win situation because the prints I'm making don't wind up sitting in my basement and instead gets to be on someone's wall. And then I have money I can use to support local businesses," Brodaski said. 
Brodaski's day job is as a yoga instructor but she hasn't been able to work because of the stay home order. She's also an artist who studied printmaking so she decided to use her newfound free time to help support local businesses with her art.
"I was buying gift certificates on my own but I don't have tons of extra money to keep buying all these gift certificates," she said.
So far she's used money from selling her art to buy gift cards at Tattoo Avenue, 5122 N. Lincoln Ave.; Mindful Baking, 4201 N. Ravenswood Ave.; Rockwell's Neighborhood Grill, 4632 N. Rockwell St.; HarvesTime Foods, 2632 W. Lawrence Ave.; Nomadic Ant Jewelry, 4604 N. Western Ave.; Lena Rose Natural Beauty, 4645 N. Rockwell St.; and Groundswell Coffee Roasters, 4839 N. Damen Ave. 
"To be honest I don't know what I'm going to be doing with them yet. My main concern was getting them so I could support local businesses," she said. "I'm going to try and put them towards some kind of fundraising raffle for Budlong Elementary, but I'm not sure how that would work yet. That or give them to friends."
She's active with Friends of Budlong and the group's restaurant of the month fundraisers, which before the pandemic would have a business donate a percentage of its sales on specific days to the school. During the dine-in ban she wants to return the favor and help local restaurants out by organizing "feed the block" events with her neighbors.
"I got the idea from my neighbors over on another block who started doing this on Friday. Each family takes a turn picking a restaurant and the whole block orders from that restaurant to try it out on the same day or week," she said. "It's fun way to try a restaurant that you've never eaten from before and to support them too with a bunch of orders from the same block."
Since the dine-in ban and stay home order, restaurants have been struggling or, in the case of one of Brodaski's favorites, Rockwell's, have closed indefinitely. 
"Rockwell's shutting down sucks. We always went there on average like once every five days since they first opened in 2004," Brodaski said. "Tons of my friends are in the service industry and are struggling, too. We're super lucky that my husband has a job as an engineer. But for how much longer? I don't know. Everything is just totally and completely stressful right now."
Anyone interested in purchasing Brodaski's art can reach out to her via social media. She's accepting payments through Venmo and Zelle.
Block Club Chicago's coronavirus coverage is free for all readers. Block Club is an independent, 501(c)(3), journalist-run newsroom.
Subscribe to Block Club Chicago. Every dime we make funds reporting from Chicago's neighborhoods.
Already subscribe? Click here to support Block Club with a tax-deductible donation.