WEST TOWN — For Vanessa Torres, birthdays are always a big deal.
Her birthday is on the last day of March, but she always begins celebrating on March 1; her friends and family have nicknamed her "Queen of March."
The Chicago native turned 35 on Tuesday. In cooperation with Gov. JB Pritzker's stay at home order, she canceled her party plans and instead scheduled back-to-back "virtual" parties online with friends, family and coworkers.
She decorated her apartment with pink balloons and garland. After being in isolation for nearly three weeks, she planned to dress up, put on makeup and blow dry her hair. She cried thinking about how she couldn't hug her friends and family.
Around noon, however, Torres' loved ones brought the party to her.
A group of 15 people in eight different cars — each household sequestered into one car, in observance of social distancing — lined up outside Torres' Wood Street home honking, blaring music and singing.
One by one the cars drove past her house. Two dogs stuck their heads outside car windows. Partygoers took turns running presents and cards up to Torres' stoop. Neighbors who heard the parade stepped outside and began singing, too.
Torres sang, danced, cried, waved her Puerto Rican flag and videotaped the parade from her second-story balcony.
"We've been video conferencing, but seeing them, physically seeing them … it was incredible," Torres said. "The amount of love and the joy they were able to bring, neighbors participating as well … It was wild. It was amazing."
The parade, a nod to Torres' Puerto Rican roots and her childhood in Humboldt Park, she said, was organized by her boss at The Miracle Center, Mary Santana, and her best friend, Anais Zayas.
In her job as a producer at The Miracle Center, a nonprofit organization in Logan Square, Torres works with adults and children in theatre productions.
Because of coronavirus, both spring productions she was producing were canceled.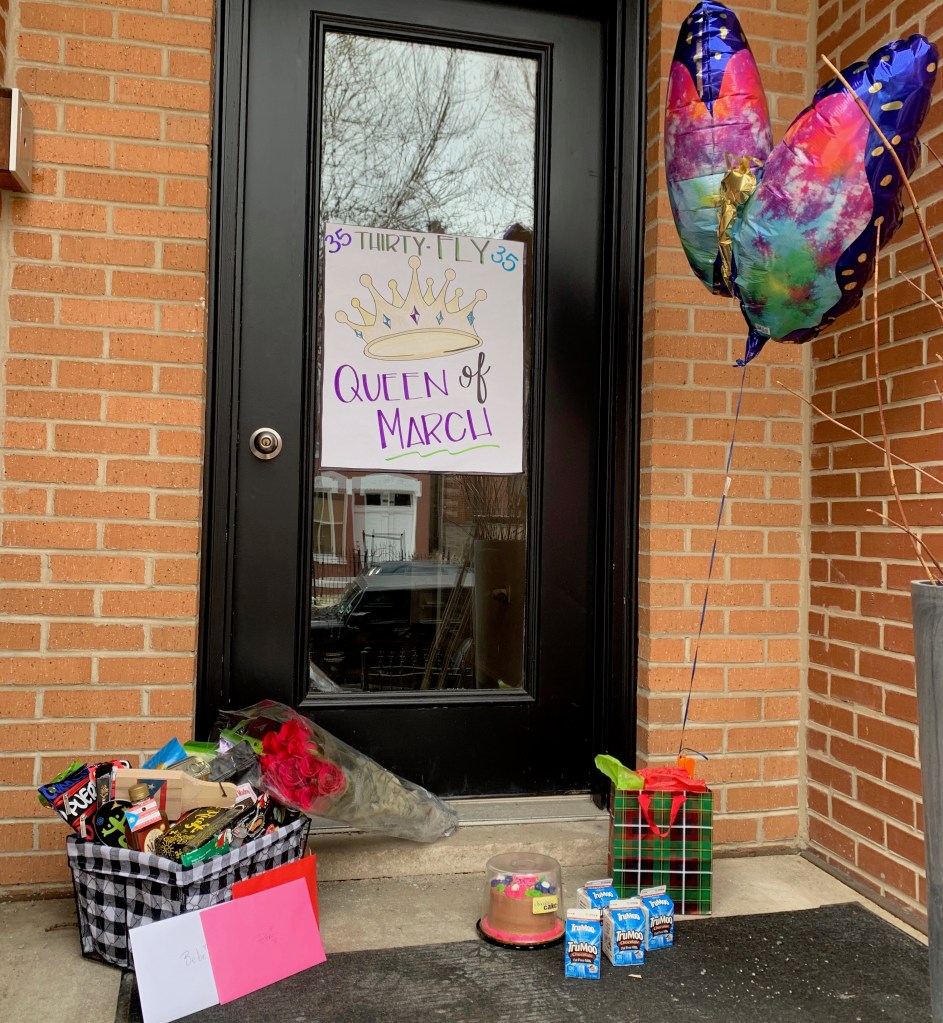 Going into her birthday, Torres was sad about that, too.
"Not only are they being bombarded by school work, [for many] their outlet was coming to center," she said. "Now they're stuck at home."
Torres said it felt amazing to know that despite the chaotic time her coworkers, friends and family were able to create a "beacon of light" for the birthday girl and her neighbors.
A friend posted a video of the parade on TikTok, which Torres later shared on her Facebook page. As of Friday, the Facebook post had 143 comments and 77 shares.
People from outside Chicago who saw the video chimed in to wish Torres happy birthday in a comment.
Torres said she was grateful for the love and support of her family. She also said she was happy the parade brought joy to her neighbors — even if only for 20 minutes.
"We're human, and this isolation hurts," she said. "But making that little piece of joy … that reinvigorated me. It gave me hope. It was like a little breath of fresh air. I can get through this."
Block Club Chicago's coronavirus coverage is free for all readers. Block Club is an independent, 501(c)(3), journalist-run newsroom.
Subscribe to Block Club Chicago. Every dime we make funds reporting from Chicago's neighborhoods.
Already subscribe? Click here to support Block Club with a tax-deductible donation.