LINCOLN SQUARE — A Lincoln Square family's Tyrannosaurus rex is taking a bite out of COVID-19 to help cheer everyone up during the pandemic.
Wendy and Cory Jeanes and their kids, Stella and Max, set up the dino decoration in their front yard at 2659 W. Winnemac Ave. 
"My daughter and I brainstormed how to make it. We used her yoga ball with some papier-mâché from newspapers donated from a neighbor, eight cups of flower and some old Christmas lights so the virus' 'proteins' light up at night," Cory Jeanes said.
The T. rex decoration is part of the Jeanes' family regular Halloween decor. They decided to set it up Monday as a family project since they're all at home and have more free time together during the stay home order.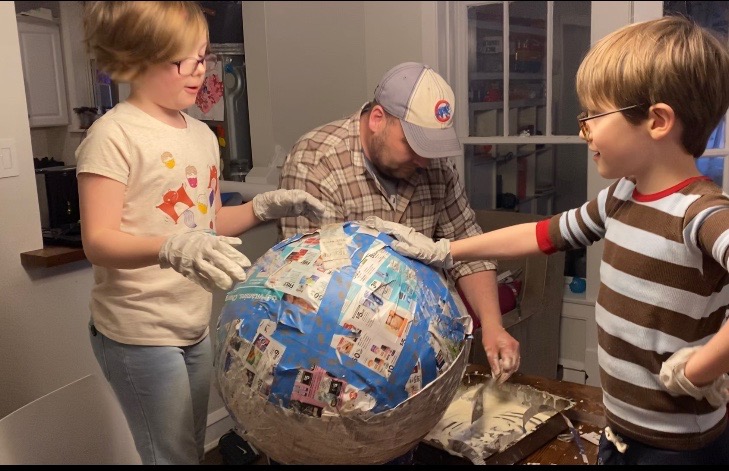 "We've always put out a lot of lawn ornaments for our kids. My wife was talking about how many people were putting up their holiday decorations to help cheer people up in the neighborhood so we were like, 'Why don't we put our T. rex out on our yard with the virus in its mouth?'" said Cory Jeanes.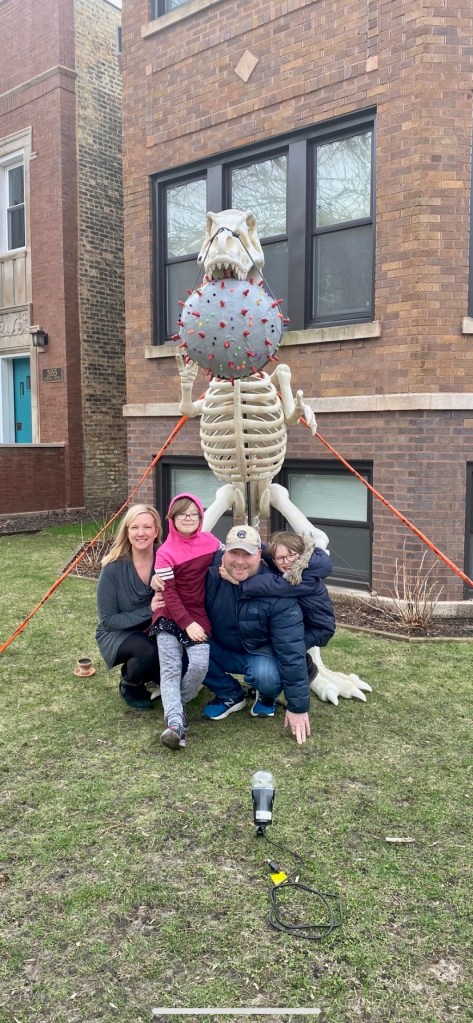 Max is 6 years old and Stella is 8. Wendy Jeanes said it's been a bit of a struggle to adjust to e-learning for the duration of the stay home order. But the activity was a great teaching tool, she said.
"We were able to use making the papier-mâché virus as a way to learn about COVID-19 and how it works," Wendy Jeanes said. "My husband used it to explain the science behind what is happening right now and for our kids to engage in an artistic, creative endeavor to help alleviate their anxieties with this new scenario we're all in."
Since setting up the decoration Monday, the family has seen neighbors walk by laughing, taking photographs with it, and posting about their dino online.
"My office is on the lower level of our home where I could see everyone stopping by yesterday. We're all in this together and setting this up was my husband's labor of love,"  Wendy Jeanes said.
"Neighbors know us for this kind of thing and they told us  they think this is awesome. And there are so many other people we've seen come by and this T. rex has brought a smile to their faces," Cory Jeanes said.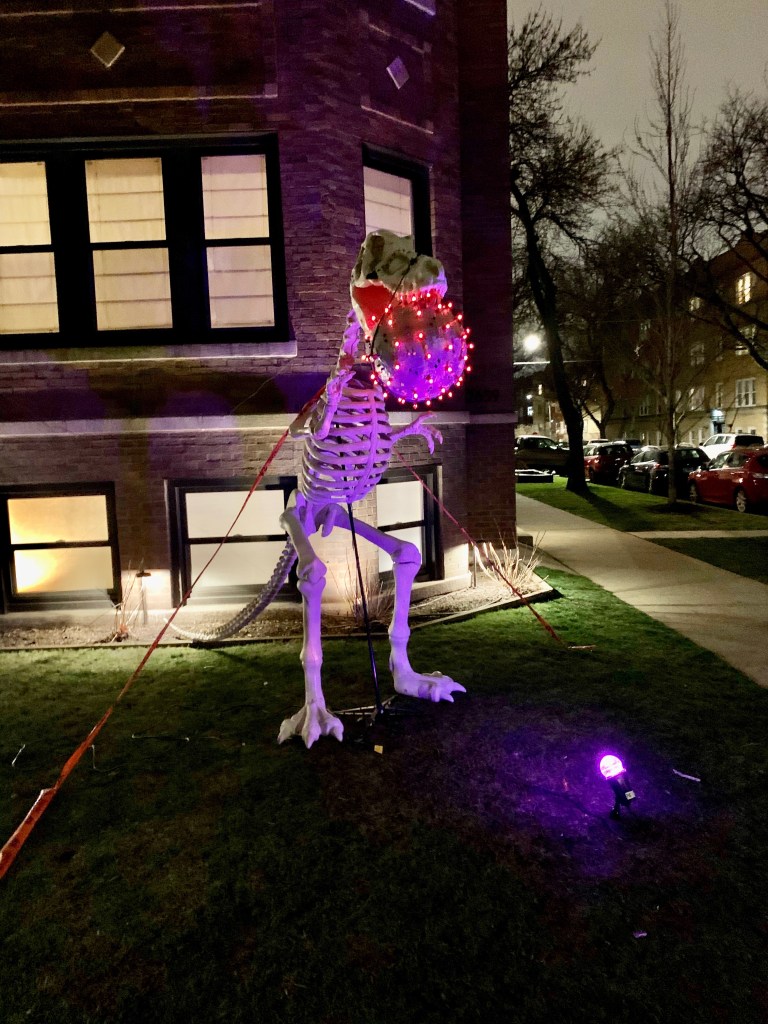 The Jeanes family isn't alone in putting out decorations or signs with messages of hope on businesses or homes to help lighten up the mood during the pandemic.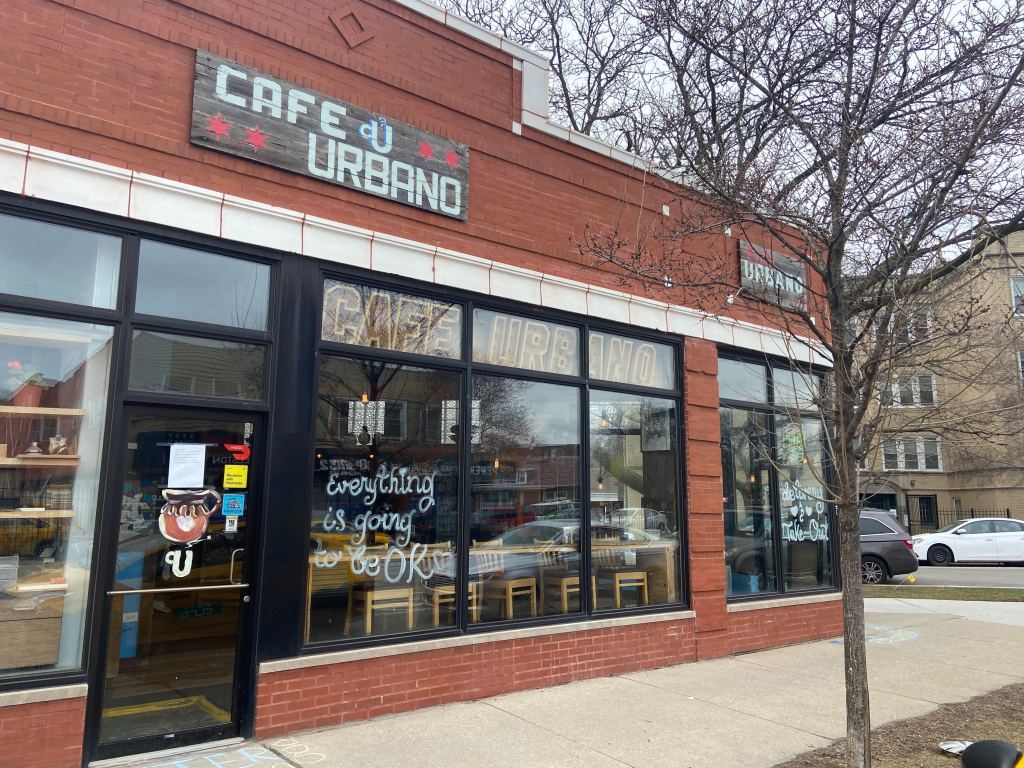 Cafe Urbano in Irving Park, has had a message of hope in its front window since the dine-in ban went into effect.
Anyone stopping by to pick up carry out orders can see "Everything is going to be okay" written on the cafe's window that faces Elston Avenue.
"We're trying to keep everyone's spirits up right now," said Giovanni Giron, an employee at the store. "One of our owners, Anado Hernandez, he wrote that on the windows. We're just trying to send love out to the neighborhood during all this." 
Other Chicagoans have also been helping raise their neighbors' spirits by leaving hopeful messages on their windows. Below are some examples from around the city.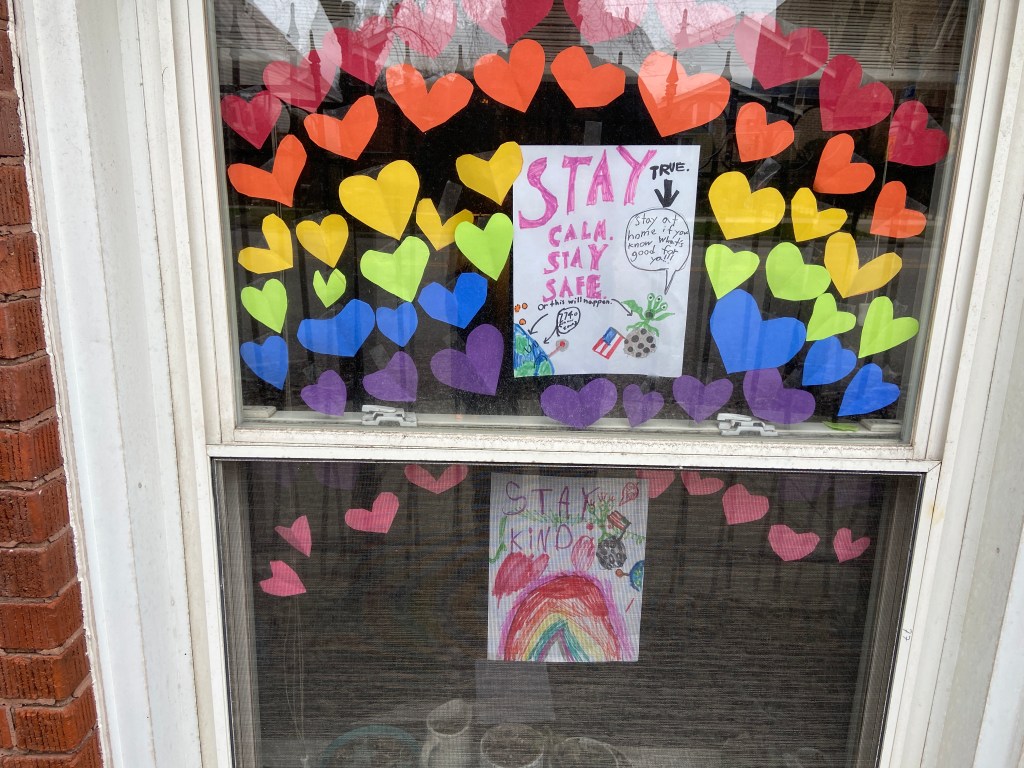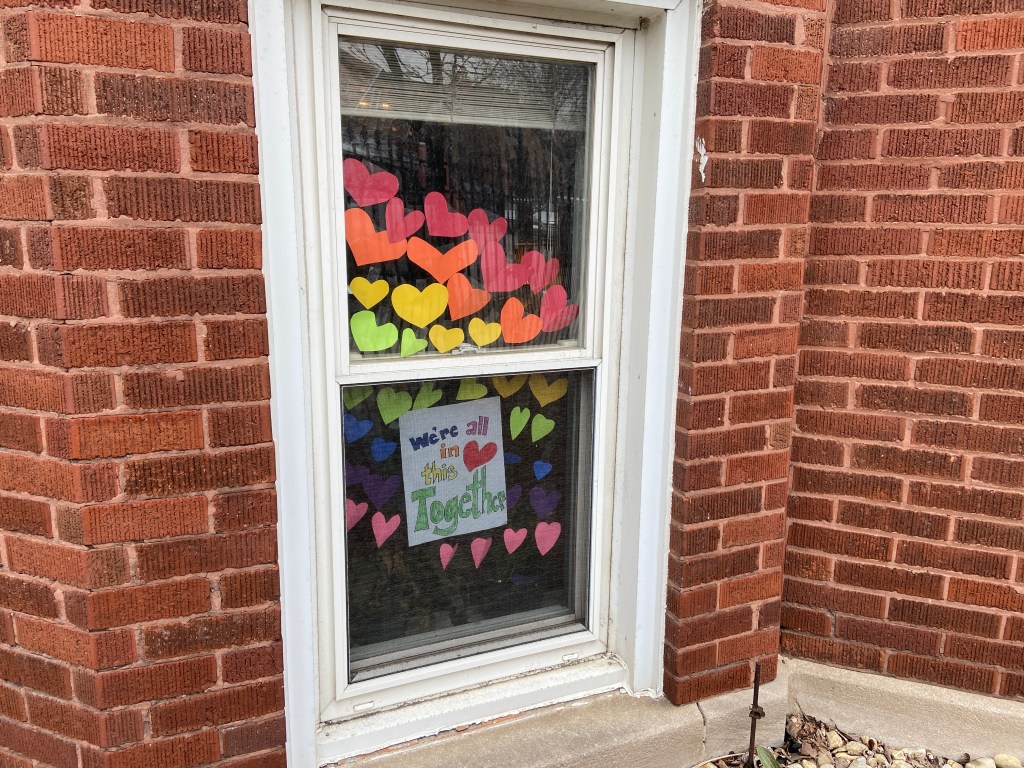 Block Club Chicago's coronavirus coverage is free for all readers. Block Club is an independent, 501(c)(3), journalist-run newsroom.
Subscribe to Block Club Chicago. Every dime we make funds reporting from Chicago's neighborhoods.
Already subscribe? Click here to support Block Club with a tax-deductible donation.