UPTOWN — Aria Machinski decided to live at the Lawrence House in Uptown after finding the historic apartment building on Instagram and marveling at some of its amenities.
"My favorite things are the rooftop and the lobby," said Machinski, a DePaul University student, barista and social media manager. "The apartments are small, but I was drawn to being able to use the lobby."
With Chicago in the middle of the coronavirus outbreak, Lawrence House's owners have closed the building's amenities, including the pool, lobby, boxing gym and rooftop lounge, renters said. To make up for the lost amenities, residents are asking building owner Cedar Street to reduce rents — and they're threatening a rent strike if the landlord doesn't help out.
Residents of the Lawrence House, 1020 W. Lawrence Ave., said they agree Cedar Street did the right thing in closing the amenities to help foster social distancing practices. It's only fair, they say, that Cedar Street reduce rents temporarily to make up for the loss of the common spaces.
A group of renters in the building is also asking Cedar Street to come up with a plan to help residents who have lost their job due to the economic downturn caused by the coronavirus pandemic. A petition calling for a "rent freeze or rent reduction" at the Lawrence House has been signed by 150 people as of Sunday.
Zafar Alam started the petition and has helped organize his Lawrence House neighbors on the topic, including starting a Facebook group for the building. With many employees now being forced to work from home, Lawrence House residents are essentially confined to the building's micro-apartments, he said.
Studios in the building can be as small as 235 square feet and one-bedrooms as small as 410 square feet, according to Chicago Magazine.
"Most people are working from home now, and they can't really leave" their apartments, Alam said. "We pay quite a bit of money for the amenities, and they're not offering any kind of refund."
The group of renters is asking Cedar Street to reduce rents by $200-$300 to make up for the lost amenities. It has also suggested Cedar Street offer a rent freeze that would allow residents to forego rent for three months then pay it back on a payment plan, with interest.
If these aren't addressed by building management, residents could stage a rent strike, Alam and others said.
"We're definitely working on a rent strike," Alam said. "We just want to work with management on this, hopefully get a rent freeze."
A spokesperson for Cedar Street did not respond to a request for comment.
Calls for rent strikes have grown louder as a huge uptick in unemployment due to the coronavirus pandemic has put thousands in financially precarious situations. In Hyde Park, residents of a large apartment building are threatening a rent strike if April rents aren't canceled. A citywide petition asking Mayor Lori Lightfoot to freeze rent payments has nearly 14,000 signatures.
Many Lawrence House residents are young people who work in the hospitality industry or are self-employed artists or entrepreneurs, three residents said. Those industries have been hit hard by the outbreak, with cities and states forcing the closure of dining rooms, bars and entertainment venues.
That includes Machinski, who lost work as a barista and has seen reduced hours at her job doing social media for a restaurant. The situation has caused her economic stress, and she is hoping Cedar Street can help out her and others in similar predicaments.
"Both of my jobs let out with just about everyone else's, but I still have to pay for school," she said. "At the bare minimum, we would like them to say, 'Hey, we're working on this.'"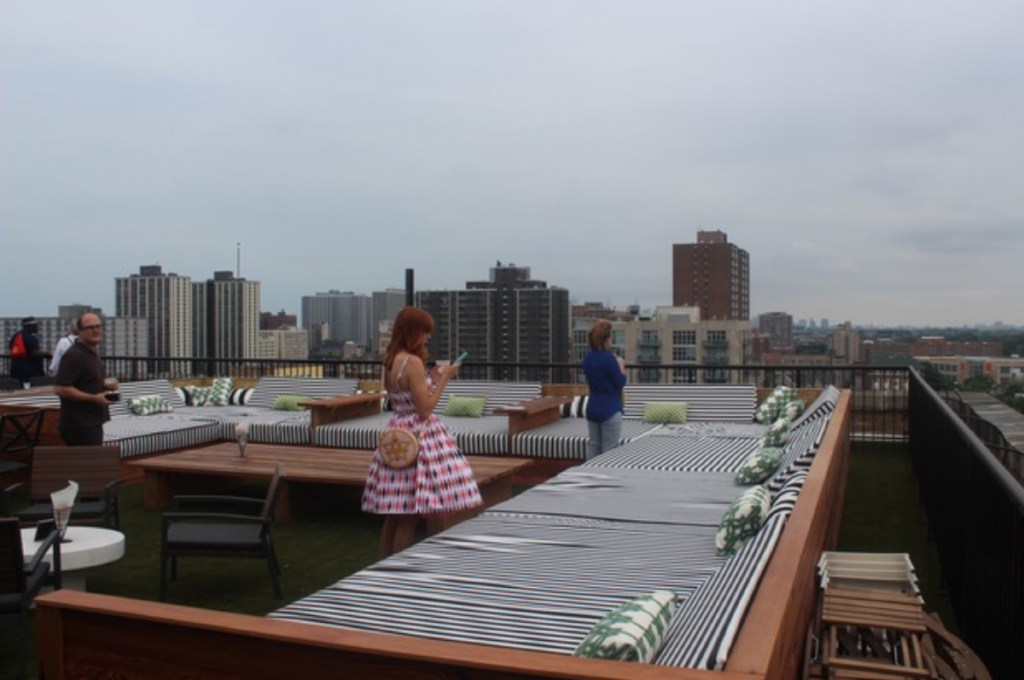 Block Club Chicago's coronavirus coverage is free for all readers. Block Club is an independent, 501(c)(3), journalist-run newsroom.
Subscribe to Block Club Chicago. Every dime we make funds reporting from Chicago's neighborhoods.
Already subscribe? Click here to support Block Club with a tax-deductible donation.