CHICAGO — With many Chicagoans not practicing proper social distancing as COVID-19 continues to spread, Mayor Lori Lightfoot laid down the law Thursday.
"Your conduct, yours, is posing a direct threat to our public health," Lightfoot said of people still crowding outside despite the pandemic. "And without question, your failure to abide by these life-saving orders will erase any progress we have made over the past week in slowing the spread of this disease and could lead to more deaths."
The mayor shut down the lakefront, the Riverwalk and The 606, used her daily press briefing to deliver a stern public warning to take the stay at home order seriously and then sent out an emergency alert text to phones across the city.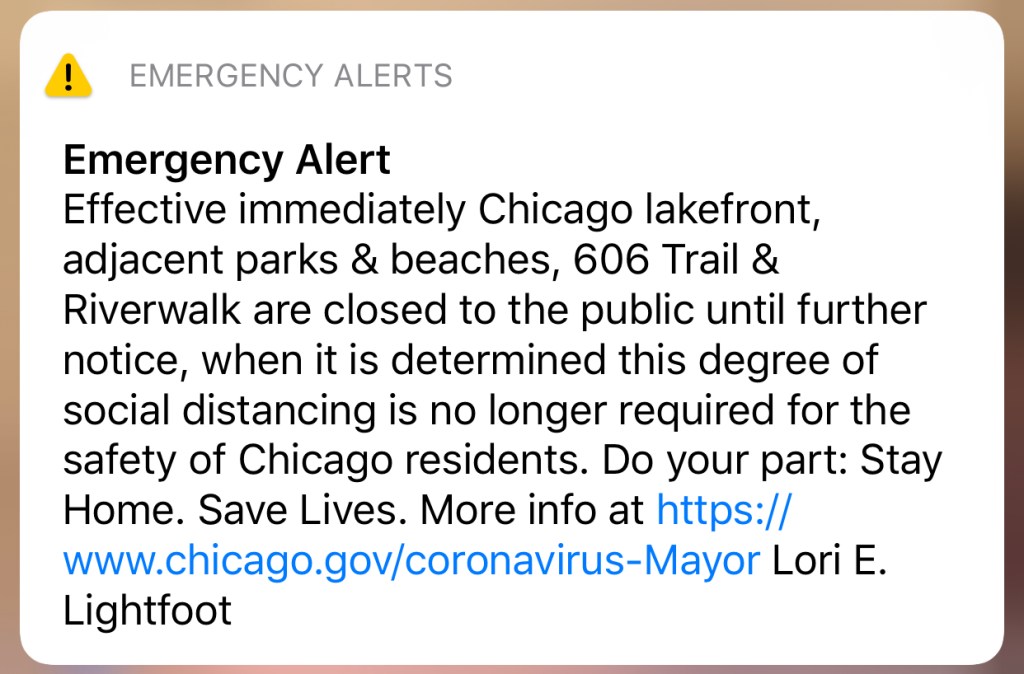 The alert, signed "Mayor Lori E. Lightfoot," caught many by surprise and launched a wave of memes and tweets showing a stern Lori Lightfoot that you should absolutely not mess with.
The most popular memes have been from the @WheresLightfoot Instagram account, in which the mayor, looking stern, is Photoshopped into scenes from the lakefront Wednesday, when police sent people home.
Some examples from the account: