LINCOLN SQUARE — In addition to navigating the state's dine-in ban, the owner of The Red Lion Lincoln Square had to deal with a bogus GoFundMe someone set up claiming to help the business and a burglary.
Joe Heinen, Red Lion's owner, said someone threw a brick through the glass front door of his business at 4749 N. Rockwell St.
"It was a smash and grab. They also tried to break into the business next door to us but that door didn't shatter," Heinen said. "Once they came in here they took some small bills from the register. Except for the smashed window and the ripped out cash box from the register nothing else was damaged or stolen."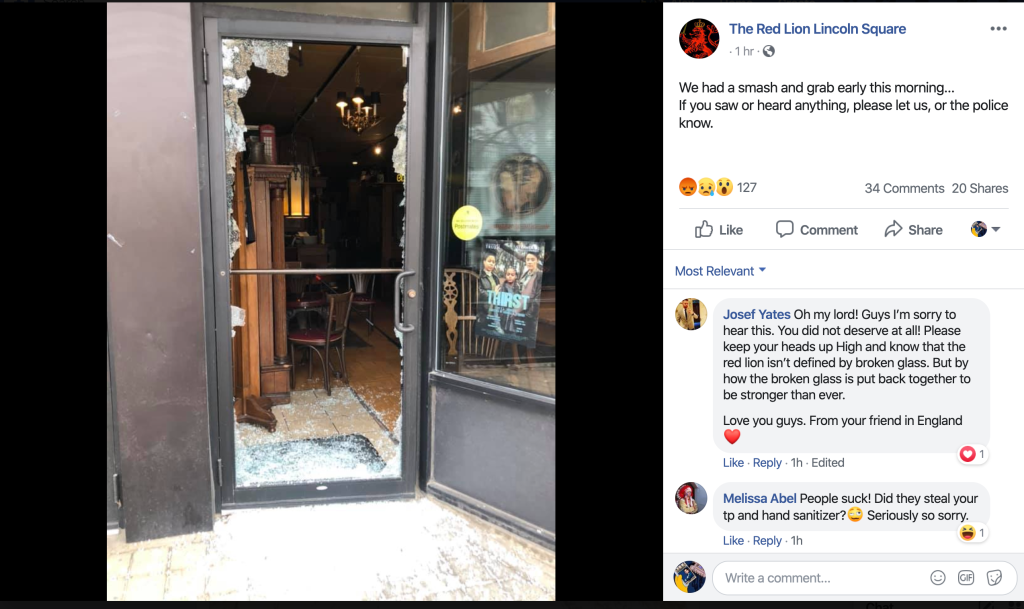 Heinen leaves the cash box unlocked so if anyone does break-in they won't damage the cash register.
"But, with all the craziness going on, I completely forgot to leave it unlocked," he said.
Police said the break-in and theft was reported to officers just after 8 a.m. Sunday. Area North detectives are still investigating and no one was yet in custody.
Police are asking anyone with information to contact detectives at (312) 744-8261 or submit a tip anonymously online at cpdtip.com.
The break-in isn't the only headache Heinen had to deal with over the weekend.
Heinen, like many bars and restaurants in the city, is still taking delivery and carry-out orders to help survive the state's dine-in ban put in place to slow the spread of the coronavirus.
Some of his customers let him know about a GoFundMe set up by someone who claimed to be in contact with the business. It was raising money to help the business and its staff without his consent.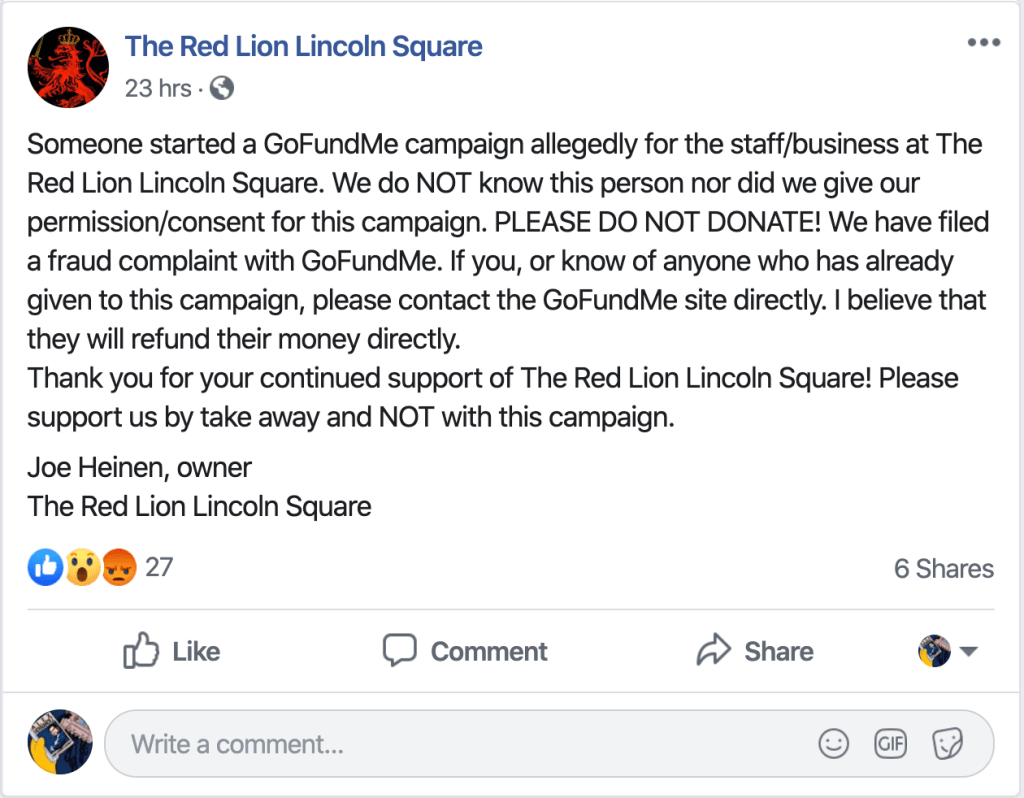 Heinen posted on his business's Facebook page Saturday morning warning customers that he didn't know the person who started the GoFundMe page. He also warned people to not donate to a possible scam.
"I also contacted GoFundMe and they told me they contacted the person who put the GoFund Me up. Thankfully, they took it down later on Sunday," Heinen told Block Club.
A spokesperson from GoFundMe was not immediately available for comment.