UPTOWN— A stretch of Clark Street north of Lawrence Avenue would get new restrictions on car sales, vehicle repair shops and more to encourage a more pedestrian friendly future, under a plan being pushed by Ald. Matt Martin (47th).
Existing businesses would be grandfathered in, but Martin wants to preserve and expand the pedestrian friendly nature of Clark Street by extending the existing pedestrian designation along the commercial corridor for future businesses. 
A pedestrian designation encourages designs of shopping corridors by banning certain things like strip malls, gas stations, drive-throughs and car sales and services. 
The designation also imposes certain design guidelines to encourage more pedestrian traffic like the size of shop windows, the front setbacks of buildings and entrances. 
Encouraging infrastructure that is friendly to pedestrians and cyclists is something Martin campaigned on and has worked to implement in the ward since getting elected.
"This designation is about maintaining the existing integrity of that space," said Josh Mark, Ald. Matt Martin's (47th) director of development and infrastructure. "But this new designation includes zero change to the built environment already on Clark."
Clark Street already has a pedestrian designation from Lawrence south to Montrose and from Winona north to Bryn Mawr.
Martin's office, in coordination with Ald. Andre Vasquez (40th), is filling in the gaps on Clark with the new designation on Clark between Lawrence and Ainslie, and between Argyle and Winona.
A majority of the area with the new pedestrian designation on Clark already is already pedestrian friendly, Mark said. Existing structures that don't conform to the new designation, like Lincoln Towing at 4882 N. Clark St., are being grandfathered in.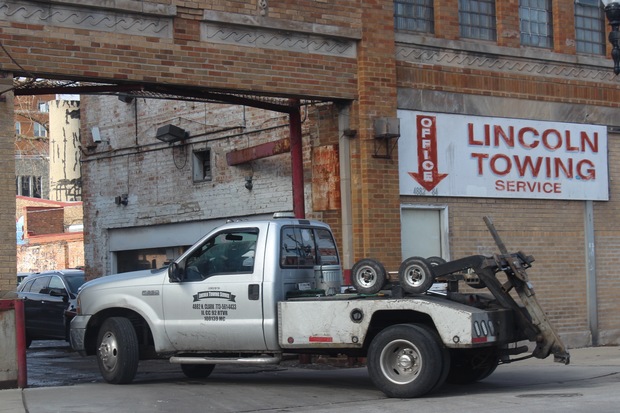 "It's really about planning for the future and making sure we're getting ahead of things to ensure that any 'by right' development along Clark that has this designation still follows guidelines, even when we don't have a specific say in it," Mark said. 
A pedestrian designation also reduces certain parking requirements for smaller businesses and extends eligibility for properties to qualify for a Transit Oriented Development designation. 
Active Transportation Alliance is supportive of the pedestrian designation expansion on Clark. 
"This designation makes streets safer for everybody," said Kyle Whitehead, managing director of public affairs for Active Transportation. "People who are walking and can help generate economic development and bring people to small businesses in a neighborhood."
The group advocates for walking, bicycling and public transit to create healthy, sustainable, and equitable communities.
Expanding the designation may not result in a drastic change along the commercial corridor right away, but over time it will protect what's makes Clark an attractive commercial corridor for both businesses and pedestrians, Whitehead said.
"Both Ald. Martin and Vasquez, dating back to when they were candidates and since they've taken office, have shown themselves to really champion people walking, biking and taking public transit," Whitehead said. "They've shown they're committed to making their neighborhood streets safer and more comfortable for people walking and taking public transit."
Do stories like this matter to you? Subscribe to Block Club Chicago. Every dime we make funds reporting from Chicago's neighborhoods.
Already subscribe? Click here to support Block Club with a tax-deductible donation.