CHICAGO — Lines at grocery stores across Chicago were long Friday, and many shelves were empty as coronavirus continues to spread in the region.
The threat of shortages and contracting the virus led many Chicagoans to rush to stores, stocking up on cleaning supplies, canned foods and toilet paper in bulk, prompting some stores to limit how much each customer can purchase.
At the Costco at 2746 N. Clybourn Ave., checkout lines stretched 500 feet.
The store had just received a semi-truck full of toilet paper Friday. Despite limiting purchases to one 30-pack package per customer, the store sold out in two hours, an employee said.
More toilet paper provisions were expected Saturday.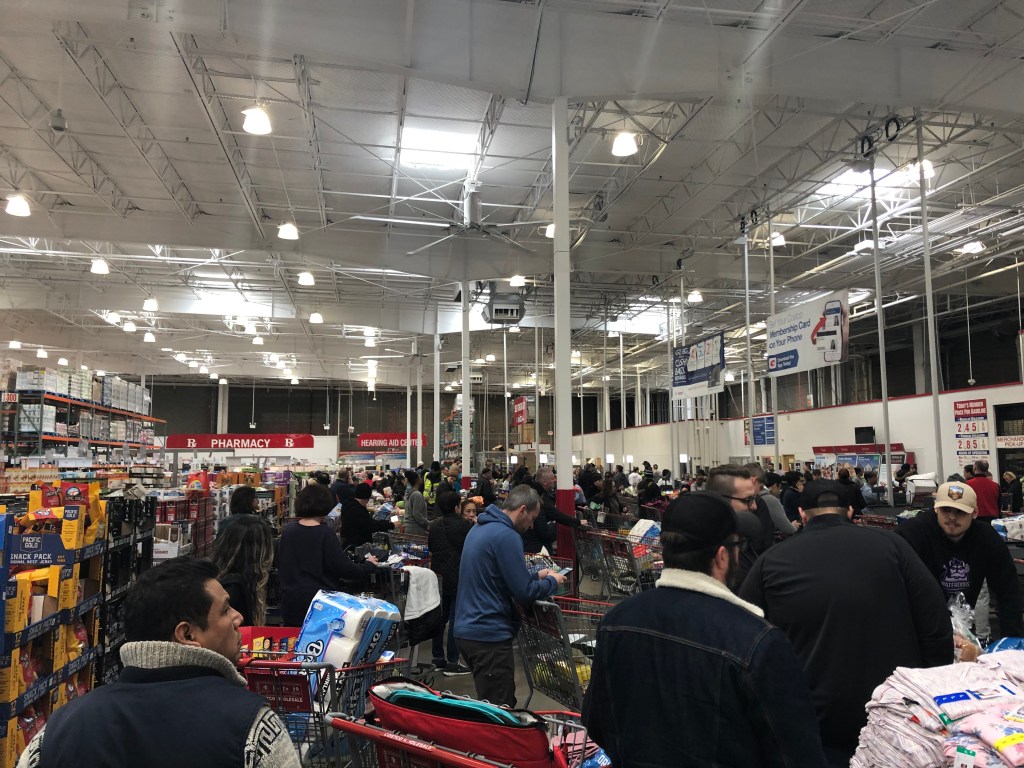 Lauren Compasto of Jefferson Park was one of the shoppers able to score a pack of toilet paper at Costco. She was doing her normal shopping on Friday and not buying more than her family needed, she said. But that wasn't the case for other shoppers she saw.
"People are buying way too much. I saw people buying bags of apples, tons of chicken. It's nuts," Compasto said.
RELATED: All Illinois Schools Will Close Next Week To Fight Coronavirus Spread
In Jefferson Park, 70-year-old Shirley Johanek looked at the empty shelves at her local Jewel-Osco at 4729 W. Central Ave. in disbelief. All the toilet paper was sold out at the store along with the hand sanitizer and a good amount of canned food.
"This is disgusting. What is wrong with people? It's not like they are stopping toilet paper production," Johanek said.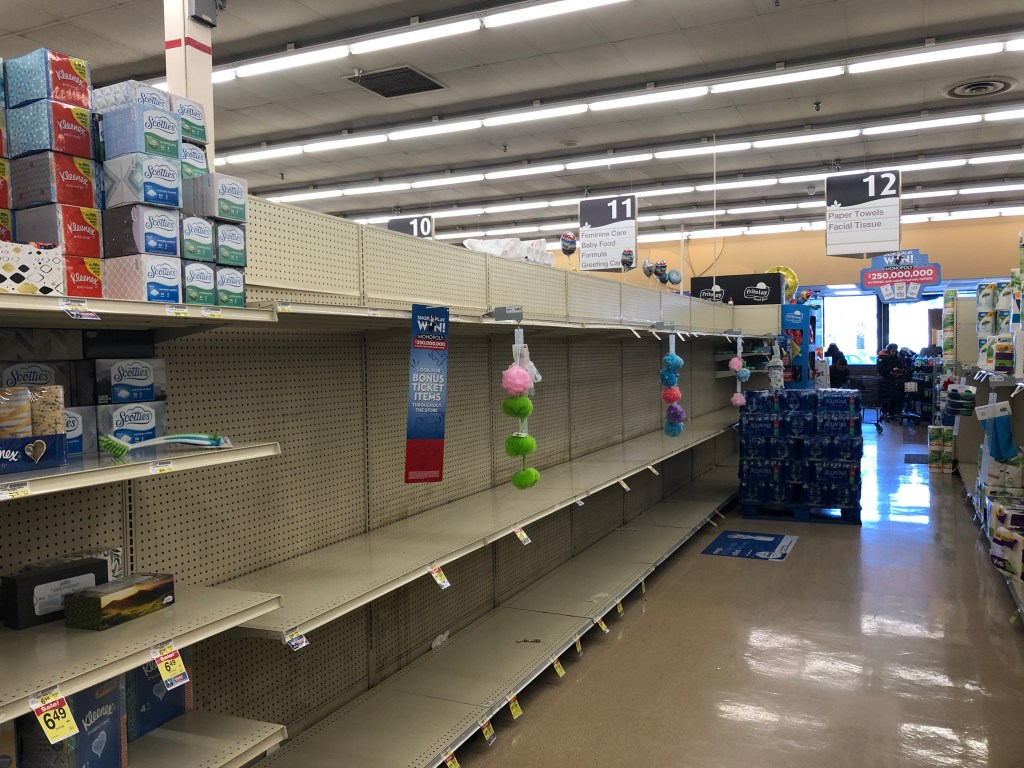 Andrew Whelen, a spokesman for Albertson's, Jewel-Osco's parent company, said the company is asking customers to respect quantity limits but aren't yet restricting purchases yet. Those decisions will likely be made at the regional level, he said Friday.
Workers at the Walmart Superstore at 4628 W. Diversey Ave. in Belmont Cragin said the store was getting in a semi-truck of new stock each evening and selling out in about an hour.
Lluvitza Alvarez, who went to Walmart after finding the shelves empty at a nearby Target store, the lack of toilet paper and paper towels at Walmart signaled something else to worry about besides contracting the virus.
"The fact they aren't limiting how much someone can buy is making it worse. People are buying more than they should because they are worried someone else will beat them to it," Alvarez said. "It's not even because of the virus."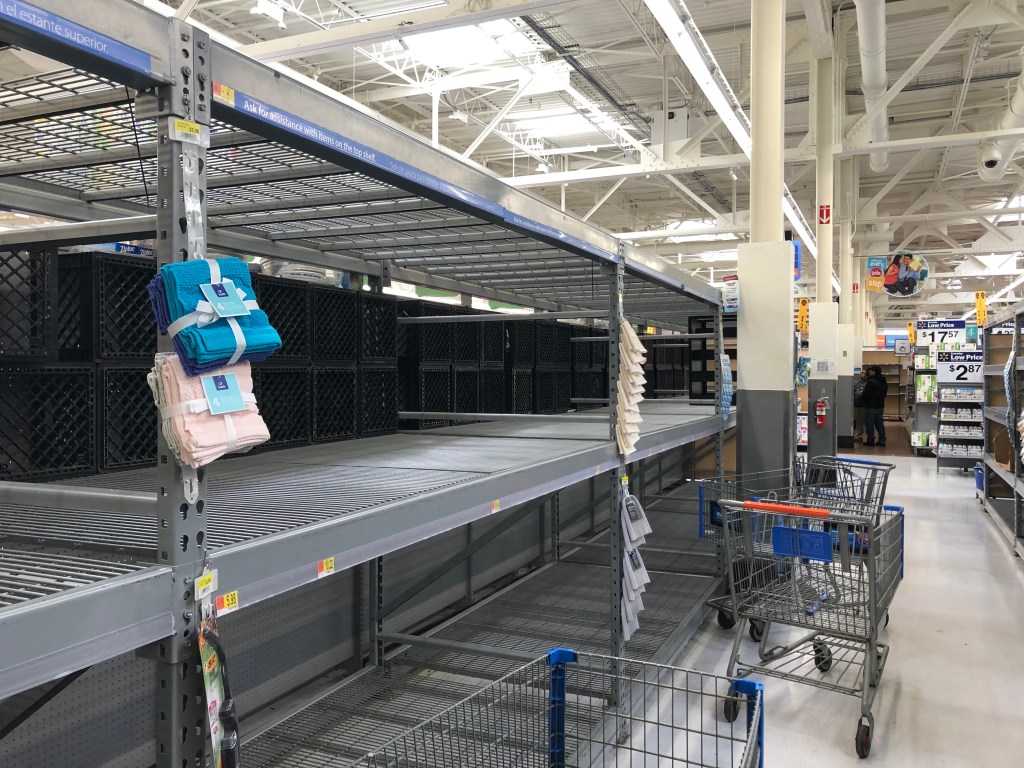 Walmart also is not restricting purchases yet. Store managers have the ability to limit sales at their discretion, a spokesperson said.
"As one would expect, paper products, cleaning supplies and other items are in high demand as customers prepare for the possible impact of COVID-19," the spokesperson said in a statement. "We are working to replenish those items quickly, including diverting products to areas of the country where they are needed most and routing deliveries directly to stores."
Mariano's in Bridgeport, 3145 S. Ashland Ave., was also sold out of toilet paper and hand sanitizer. The Jewel-Osco at 3243 W. 115th St. in suburban Merrionette Park, next to Mount Greenwood, was also sold out.
The Dollar Tree at 3146 W. Madison St. in Garfield Park was out of hand sanitizer, but still had toilet paper Friday afternoon.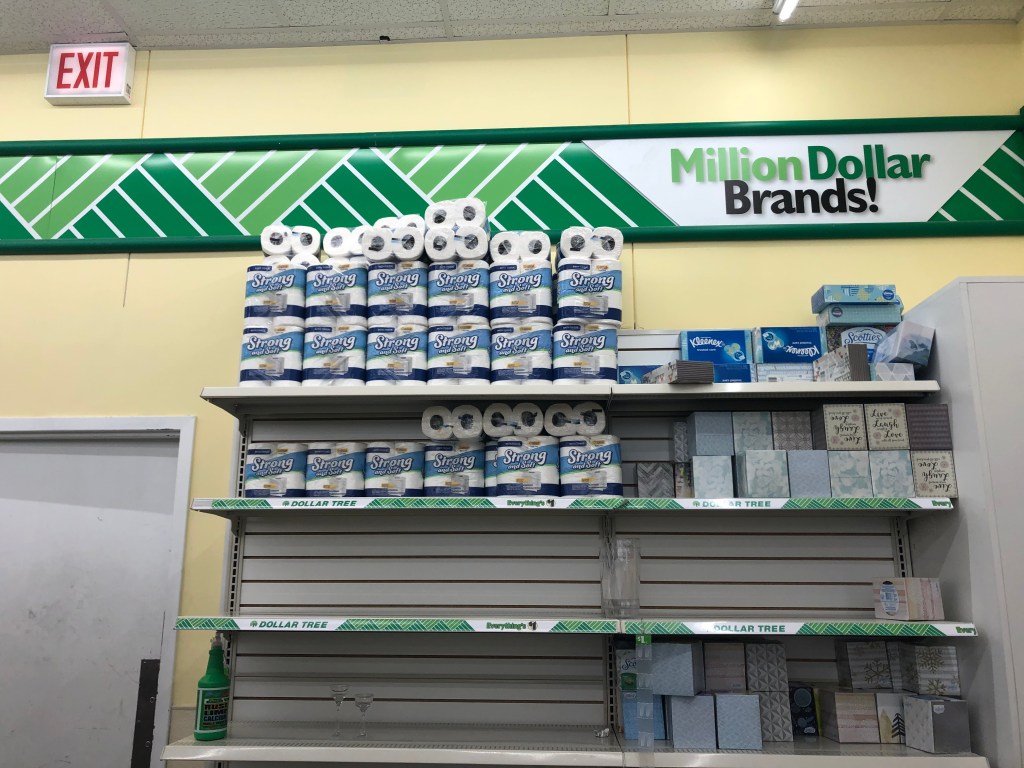 The desire to stock up on items like hand sanitizer and toilet paper during an emergency is normal and one that gives people the feeling they are in control, said Katherine Cowan, a spokesperson for the National Association of School Psychologists.
But there is a downside.
"You don't want to do something that undermines other peoples' ability to be prepared, like buying all the hand sanitizer," Cowan said. "But doing reasonable, rational things to be prepared, even if they aren't the things you'd do in your normal schedule, is not a bad thing to do."
"It's not irrational to take this seriously but it's important not to panic," Cowan added.
RELATED: Stressed About Coronavirus? Mental Health Experts Share Tips On Keeping Calm — And Not Scaring Your Kids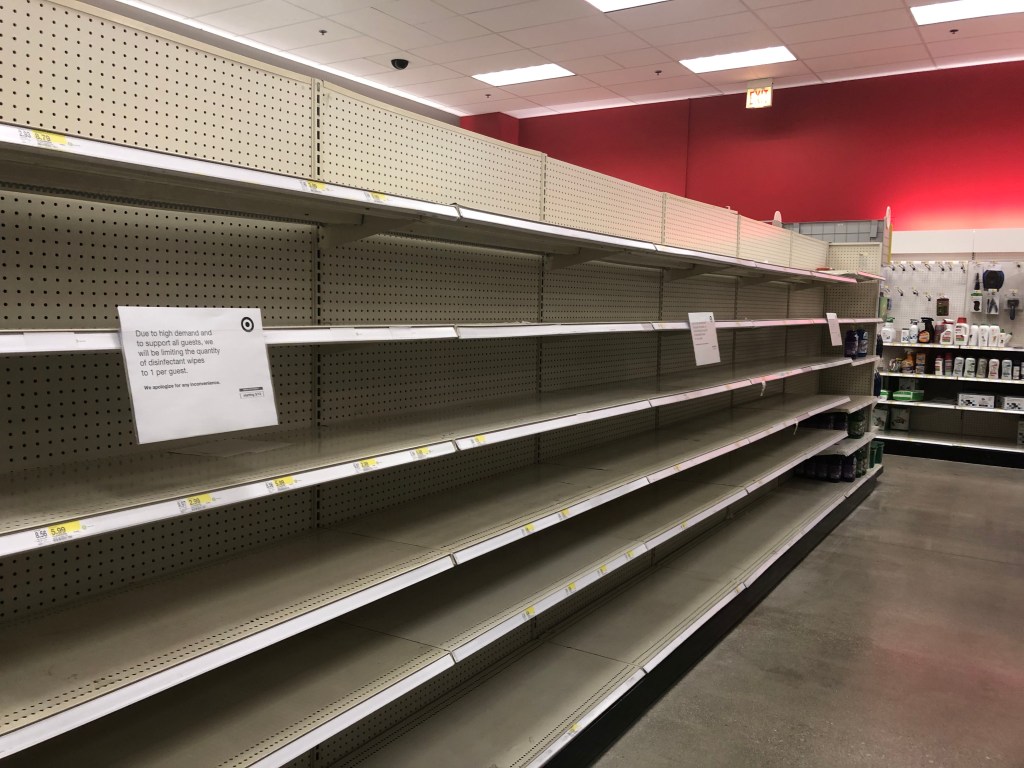 At the Target at 2656 N. Elston Ave. in Logan Square, which was also out of toilet paper, hand sanitizer and a lot of canned goods, shopper Shannon McMullen of Humboldt Park joked she was buying wine to help deal with the stress. 
"This panic is scary," McMullen said. She's on an alcohol-free diet until the end of the month but is considering amending it.
"It's not the virus, it's the people that are driving me to want to drink," McMullen said.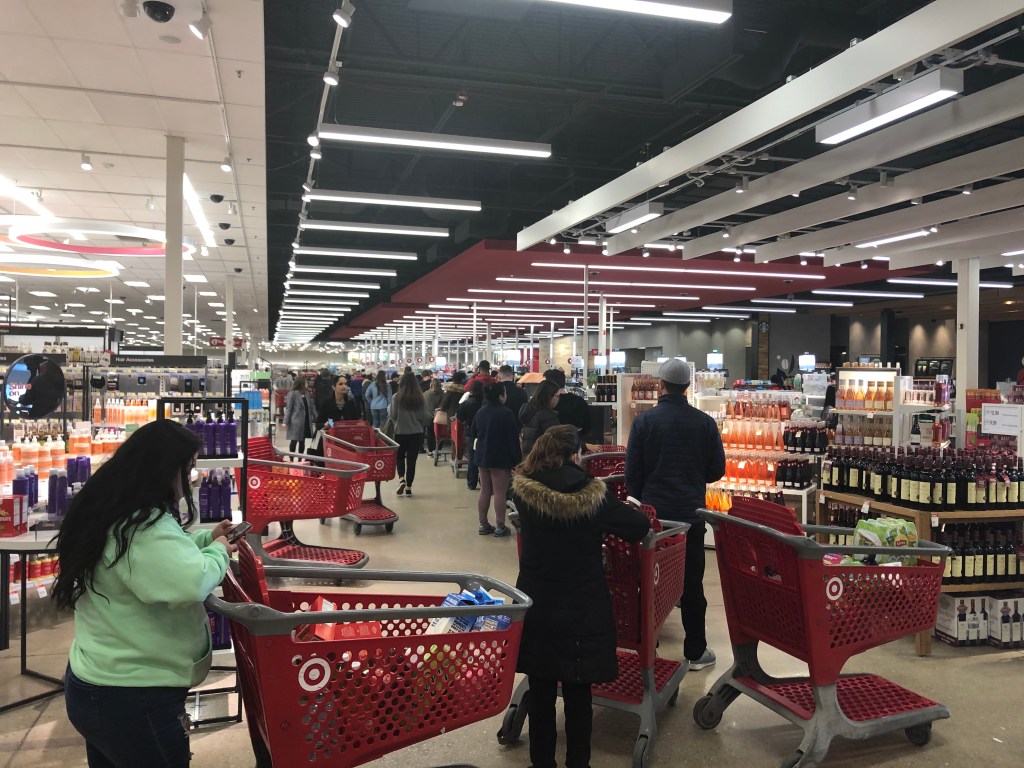 Block Club Chicago's coronavirus coverage is free for all readers. Block Club is an independent, 501(c)(3), journalist-run newsroom.
Subscribe to Block Club Chicago. Every dime we make funds reporting from Chicago's neighborhoods.
Already subscribe? Click here to support Block Club with a tax-deductible donation.