AVALON PARK — Bobbie Beaugard has worn many, many hats.
Cashier. Medical Assistant. Bartender. Restaurant Manager. Esthetician.
Now, she's striking out on her own as the owner of Plant Based Junkie, a new vegan fast food restaurant at 1635 E. 87th St. in Avalon Park.
"It still hasn't sunk in that I own this place," said Beaugard, a born and raised South Sider. "I'm still doing everything: cooking, prepping, working the register. It still doesn't feel real."
Since opening Feb. 19, Beaugard has managed to get a little assistance from relatives. She's still looking for a cook and a prep assistant, and hopes to hire both from within the community.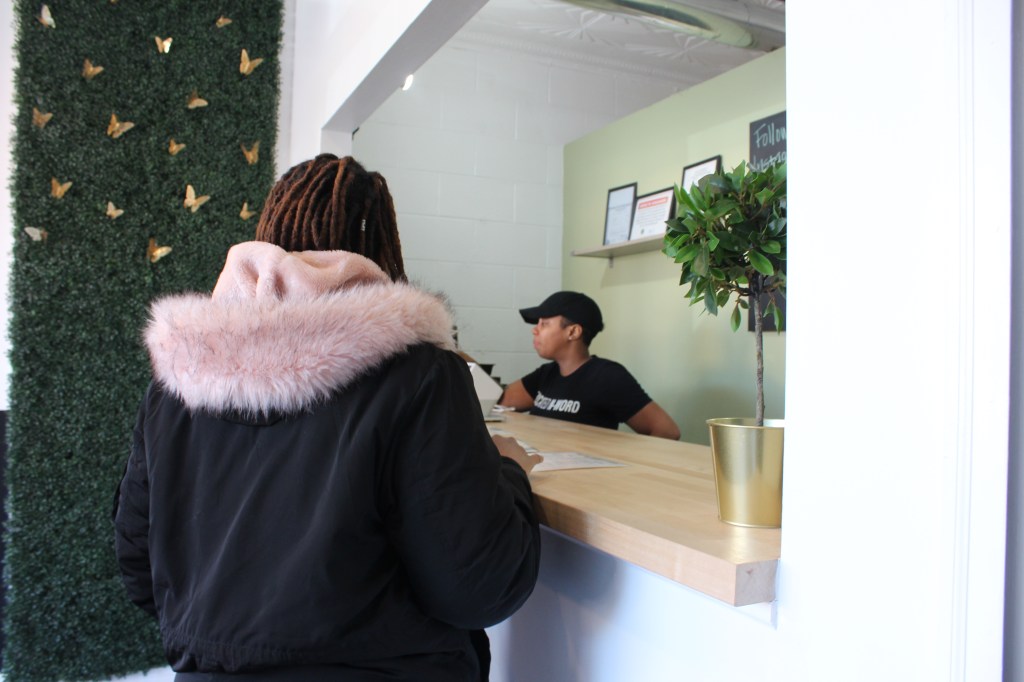 It took her a year to find the right space for the restaurant.
She'd looked at storefronts in Auburn Gresham and Kenwood but when she came across the empty space nestled between House of Music — a popular record store — and a shoe repair shop, she knew she'd found it.
The owner took some convincing, though.
"He'd had a bad experience with the former tenant. They didn't pay their rent on time, hadn't kept the property up. He was skeptical. I couldn't blame him," said Beaugard. "He was like, 'you've got to have first and last month's rent' and I told him I had all of that."
When the owner visited recently, Beaugard said, he walked away impressed.
Beaugard painted the walls and the pipes, and installed the light fixtures. She credits her father with teaching her how to be handy.
His death, and the death of her mother, was a turning point for Beaugard, now a mother and grandmother herself. She was determined to find her passion, not realizing it was right there all along.
It wasn't until she was bartending at Diamond Sports Bar and Grill in the suburbs that she knew she had something special.
"When you're working late, there aren't a lot of options if you're vegetarian or vegan, so I'd experiment with different foods," said Beaugard. "I'd bring it to the bar, share with some of the customers. And we're talking big, manly dudes. They loved it."
An admitted junk food junkie, she wanted to recreate her favorite dishes from her childhood. The sandwiches from the food stands on Maxwell Street. The tacos and nachos and pizza puffs from the hole-in-the-wall behind her old high school, Simeon. Her menu is a reflection of that.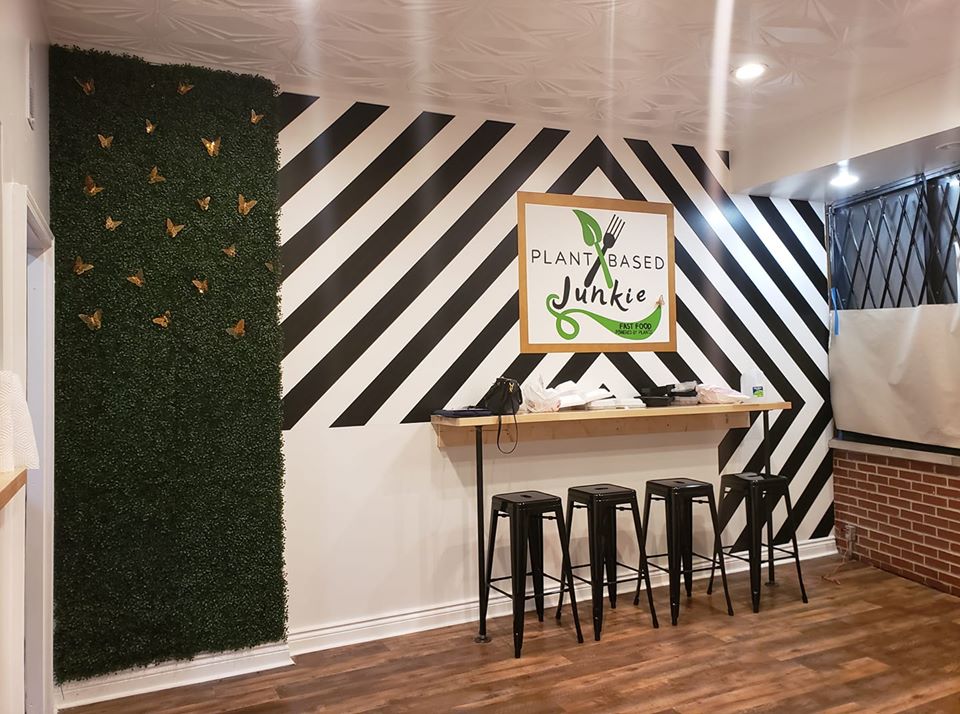 "I wanted to make food that I'd enjoy, but I also wanted to make food that was healthier," Beaugard said.
The Impossible Burger changed the game. Beaugard still remembers driving downtown to M Burger to try it. She circled back and bought another.
"My cousin tagged me in a Facebook post about it and when I finally had it, man, it was so good," she said.
Plant Based Junkie offers several burgers, from The Junk (which features vegan cheese, smashed avocado, and vegan garlic and aioli) to the Filthy Philly, Beaugard's take on that infamous cheesesteak that involves vegan mozzarella, sautéed green peppers, onions, and mushrooms topped with vegan mayo.
Soon, Beaugard will offer vegan desserts, with the help of Bronzeville's Eméché Cakery and Cafe.
As for her five-year plan, she hopes to turn Plant Based Junkie into a franchise.
"I think it would be easier than me trying to do everything," Beaugard said.
Plant Based Junkie is open 11 a.m.-6 p.m. Monday-Saturday at 1635 E. 87th St.
Do stories like this matter to you? Subscribe to Block Club Chicago. Every dime we make funds reporting from Chicago's neighborhoods.
Already subscribe? Click here to support Block Club with a tax-deductible donation.