LITTLE ITALY — The man wanted in the River West slaying of 23-year-old Kenny Paterimos remains at large Tuesday, and neighbors say he has a history of erratic behavior.
An arrest warrant for Thomas Hugh Tansey was issued by a Cook County judge Thursday, said Chicago Police spokesman Anthony Guglielmi. Tansey is wanted on a murder charge after Paterimos was fatally stabbed Feb. 21 outside of Richard's Bar, 491 N. Milwaukee Ave. 
As of Tuesday morning, Tansey was not in police custody and police would not comment further.
Neighbors say Tansey, a 30-year-old U.S. Marine veteran, harassed University of Illinois at Chicago students and impersonated a police officer on multiple occasions since January near his Little Italy home in the 700 block of South Aberdeen Avenue.
Student Dave Gandhi said he and other residents of the block were at a New Year's Eve party when Tansey walked over, flashed a badge and started yelling and pushing some of the party attendees who were outside at the time.
Tansey told them he was a police officer, so Gandhi and his friends tried to talk with him to avoid "trouble," Gandhi said.  
But after realizing he wasn't actually a police officer, the group called the actual police and Tansey left while pushing attendees around and chasing others on his way back to his apartment, Gandhi said.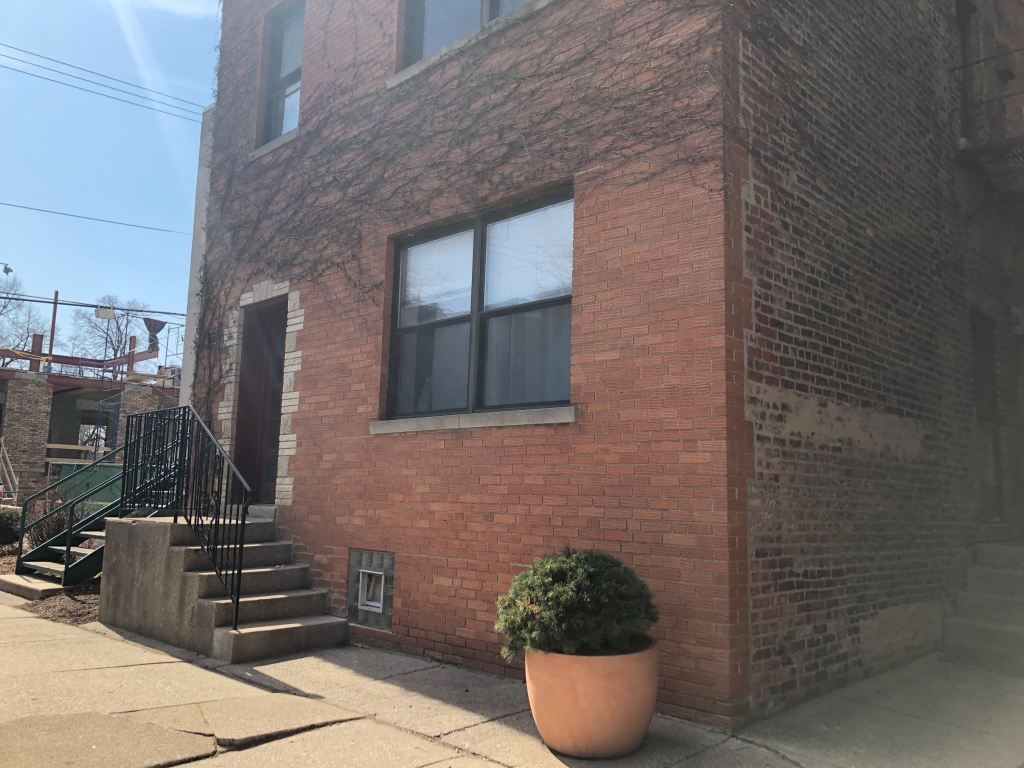 During the encounter, he also lifted his shirt and showed a gun holster, Gandhi said.
Two weeks later, on Jan. 14, Neel Patel was walking his dog on the street when Tansey walked up to Patel and started yelling at him.
"'I'm Chicago Police. You have to pick up your dog poop!' He came up in my face and started yelling at me," Patel said.
Patel said he always picks up after his dog and the rant came out of nowhere.
Gandhi overheard the confrontation and came downstairs to film a part of the encounter.
In a video provided to Block Club, Tansey is seen walking away and yelling: 'Pick up your f—ing dog shit."
In the 53 second clip, Tansey walks back up to Gandhi and said: "Dude, get the f–k away."  
Gandhi responded saying it was his right to record. 
During the encounter, the students can be heard on the phone with police and Tansey yells: "These guys won't pick up their dog shit." 
Gandhi tells Tansey to go into his place and Tansey turns around and tells him "F–k you, man."
When police arrived, students said Tansey did not open the door. Responding officers said Tansey was not an officer and that he had an expired gun license and a suspended driver's license, Gandhi said.
Students said they called police once on Jan. 1, 2020 and twice on Jan. 14, 2020.
Gugliemi said detectives were aware of the previous interactions with police. The department must look at each incident individually, he said.
"We are aware but that doesn't impact this case specifically," Guglielmi said. "They have to work in four walls [of a case]—a prior criminal history is not relevant. Each incident is its own thing."
'No Offender By That Name Is Currently In Custody'

Police initially arrested Tansey on the scene after the stabbing, but he was released without charges after claiming he killed Paterimos in self-defense. This claim infuriated Paterimos' friends and family members — including his brother, who said he caught the killer with the murder weapon and held him until officers arrived. 
Guglielmi said when officials realized the self defense didn't add up, the arrest warrant was issued. But six days later, Tansey remains at large. Police will not comment on their efforts to locate Tansey.
"No offender by that name is currently in custody at this time," police spokeswoman Kellie Bartoli said early Tuesday.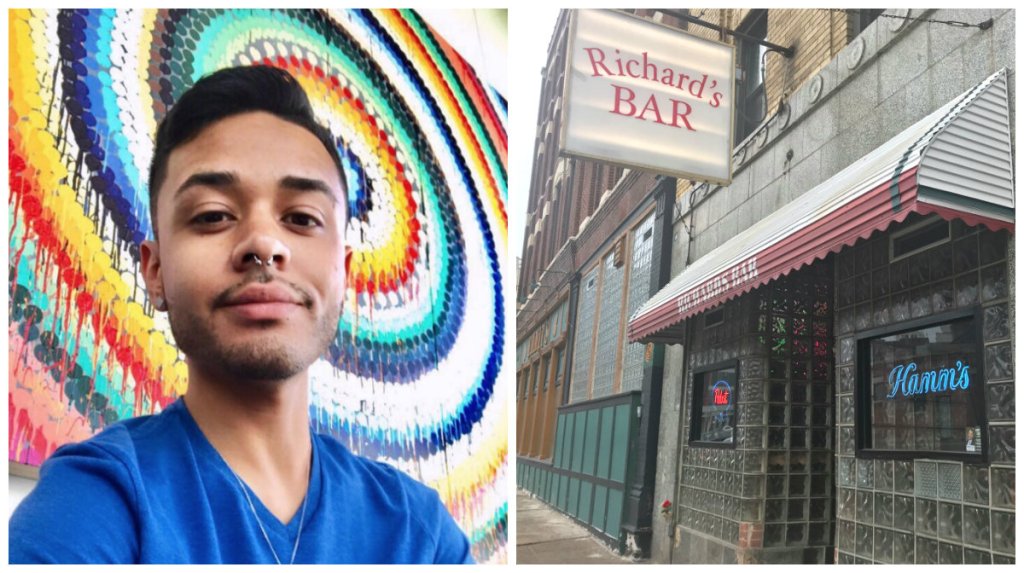 Tansey, 30, was previously convicted of battery in Arlington Heights in December 2016, according to public records. 
The following year, he pled guilty to battery and was sentenced to 18 months probation and counseling, according to the Sun-Times.
This December, Tansey was charged with a DUI in Arlington Heights, records show. In old blog posts, Tansey wrote about of his time serving as a Marine and getting into drunken brawls and hiring underage sex workers. He reportedly suffers from PTSD.
Dhruv Patel said students have called police three separate times because of Tansey's attempt to "scare them."
"He's rude…Plain out rude. We have to make sure girls don't walk back home [alone]," Dhruv Patel said.
UIC student Dharati Dave was at the party where Tansey stopped by and flashed a light and "caused a scene for no reason."
"It makes you feel scared because there are lot of incidents happening," near UIC, she said. 
Another student who lives in the same building as Tansey had previously asked him to keep it down on "multiple occasions."
"He's kind of really rude. When I tell him to be quiet, he stares at me and closes the door," the student said. "It's really scary because you never know who you're living near."
RELATED COVERAGE
Ex-Marine Wanted On Murder Charge In Richard's Bar Stabbing Has A Criminal Record, Remains At Large
Warrant Issued For Man Who Killed Pilsen Barista Outside Richard's Bar, Police Say
'Justice For Kenny' Protest Planned Outside Richard's Bar, Where Barista Was Stabbed To Death
Brother Of Slain Barista Tackled Killer After He Stabbed His Little Brother: 'This Isn't … Self Defense'
Homophobic Slur Yelled At Stabbing Victim Before He Was Attacked At Richard's Bar, Police Say
Do stories like this matter to you? Subscribe to Block Club Chicago. Every dime we make funds reporting from Chicago's neighborhoods.
Already subscribe? Click here to support Block Club with a tax-deductible donation.