AVALON PARK — About 100 residents and police officers gathered Friday evening at the site of a mass shooting that killed a Malcolm X College student last week, praying for healing for the victims' families and an end to the neighborhood's gun violence.
Jaya Beemon, an 18-year-old nursing student, was killed in a Feb. 25 shooting that wounded four others at a convenience store, 7901 S. Avalon Ave. Police are looking for two men and one women who fled the scene in a white sedan.
An 18-year-old woman was taken to the University of Chicago Medical Center in critical condition, while a 63-year-old man and a 17-year-old girl were listed in stable condition.
Beemon and her date, who was in stable condition after being shot in the leg, stopped at the store for snacks after a day at Shedd Aquarium, according to the Chicago Tribune.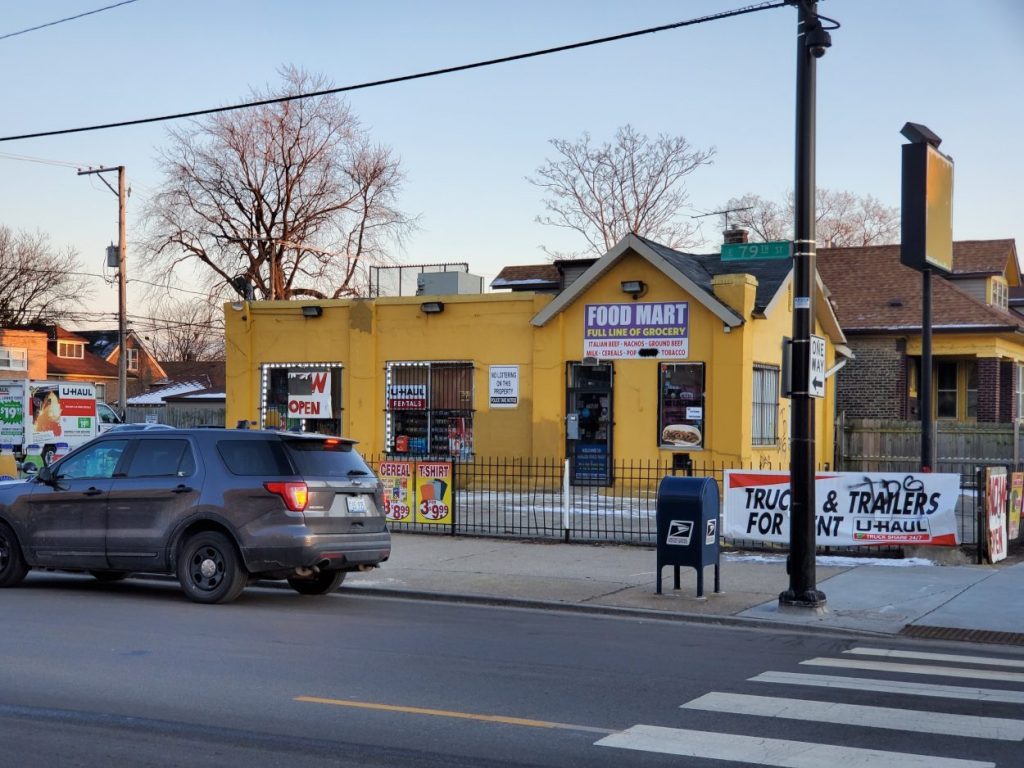 Attendees braved 20-degree temperatures to attend a prayer circle outside the convenience store Friday evening, asking for the community to step up to help the Beemon family and calling on the Chicago Police Department to capture the shooters.
The vigil was held by the 4th District Faith-Based Committee, a CPD district advisory committee that holds monthly "positive loitering" and prayer events — though usually in warmer weather, attendees said.
"We've been doing Friday night prayers for the past two years," said Danielle Richards, a member of the committee. "We come out and pray over areas that unfortunately have had a [tragedy], or if the community just wants us to pray over a certain area."
Richards said the committee has been in contact with South Chicago (4th) District Police Cmdr. Robert Rubio and is planning a fundraiser or donation drive for the Beemon family.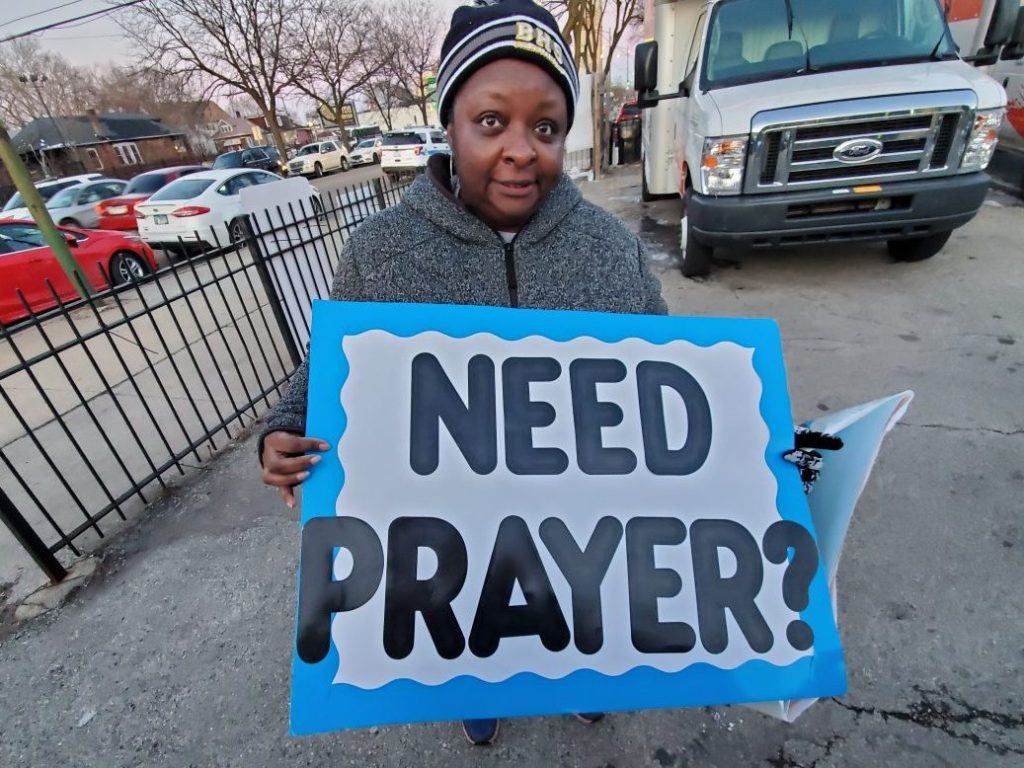 Local faith leaders, community groups like READI Chicago and TARGET Area Development Corporation and Ald. Michelle Harris (8th) were in attendance.
"When something tragic happens, something good has to come behind it," Harris said. "It is so important that we pray for [the Beemon] family, that we lift them up."
Though all prayed for the shooters to be found, some attendees asked the community to forgive them, seeing it as the only way to end the cycle of gun violence in the neighborhood and the city.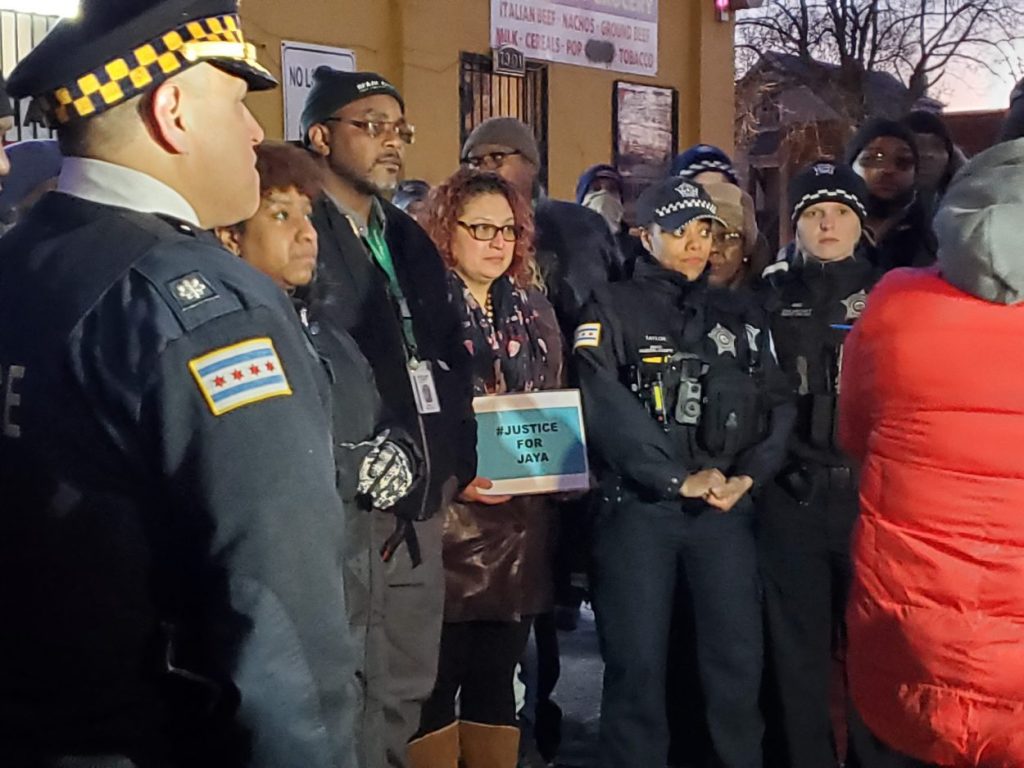 "Everyone's life is valuable," including Beemon's and those of the shooters, said Travell Glover, an outreach worker for READI Chicago.
He said though there's no way to completely end gun violence in the city, much of it could be eradicated through personal relationships, employment opportunities and instilling "a respect for others' lives" in those caught up in the street life.
"Instead of just turning our nose away from [perpetrators of gun violence] … we've got to go out and look for them," Glover said. "A lot of guys, they are able to do so, they'll come aboard; some say, 'Man, I'm so knee-deep in these streets, I can't do what you're offering."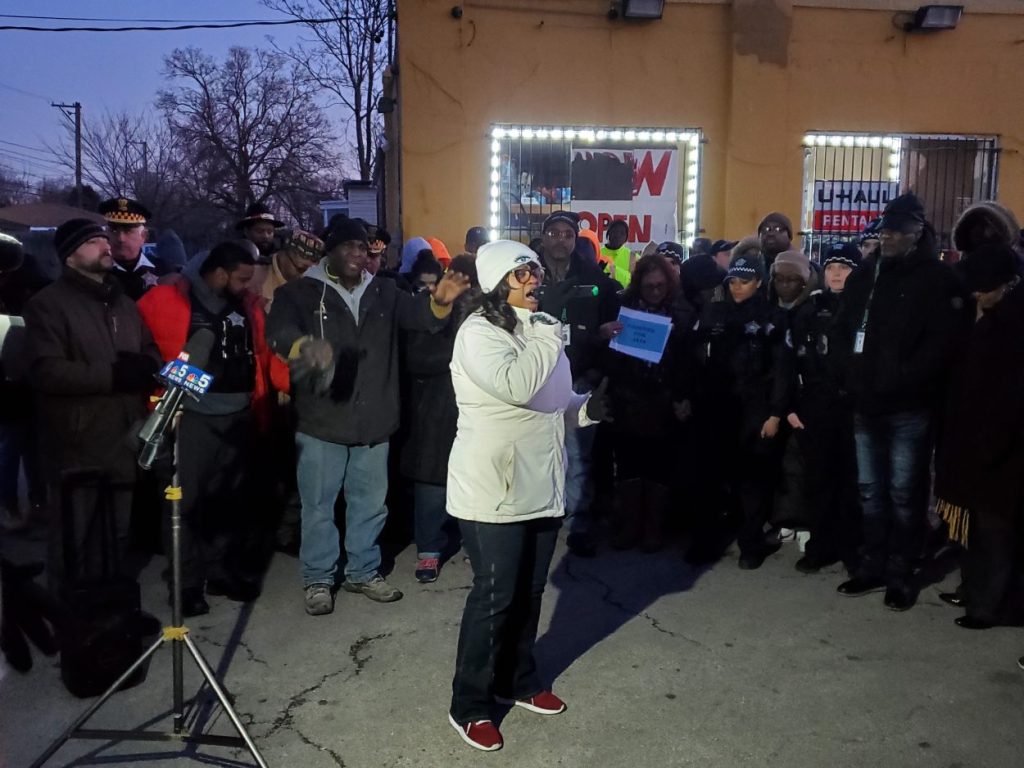 Others — like Donovan Price, executive director of victim advocacy group Solutions and Resources — said ending gun violence requires a community-wide effort.
He urged those outraged at Beemon's death to support the family, while finding their own lane to ensure other families don't have to go through the same trauma.
While it's "his calling" to visit murder scenes and offer emotional support to grieving families, Price said he understands not everyone is capable of doing the same.
"If everybody does their little piece, then who knows what could happen," Price said. "It's the time where if you're not part of the solution, you may be part of the problem."
The day after the vigil, members of the Beemon family attended a press conference. They called for an apology from Mayor Lori Lightfoot after police arrested Nyisha Beemon at the hospital following her daughter's death, according to the Tribune.
Do stories like this matter to you? Subscribe to Block Club Chicago. Every dime we make funds reporting from Chicago's neighborhoods.
Already subscribe? Click here to support Block Club with a tax-deductible donation.