GARFIELD PARK — Chicago Police are looking for the driver of a 2014 white Chrysler 300 who they said fatally struck a cyclist early Saturday in Garfield Park before fleeing the scene.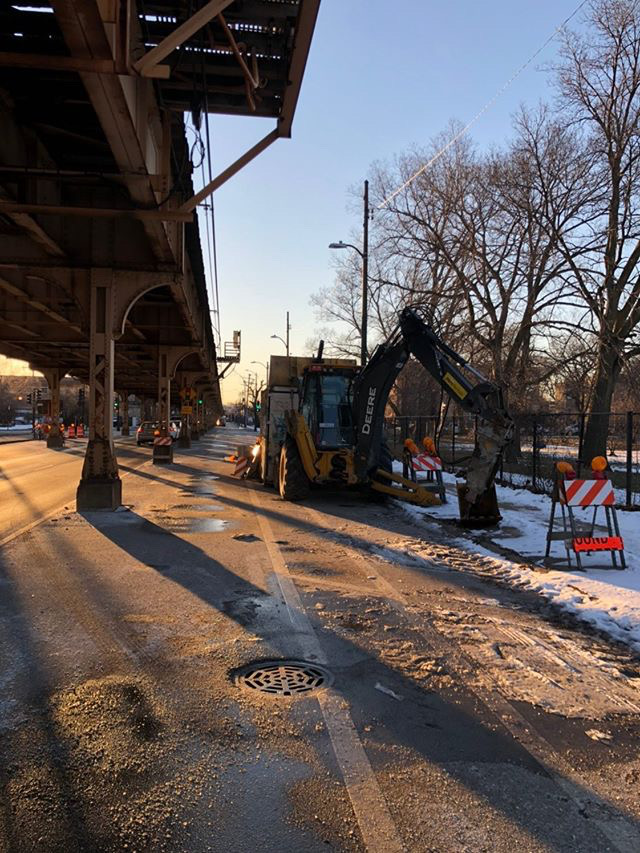 The incident happened about 12:35 a.m. in the 3700 block of West Lake Street. A white, four-door sedan traveling westbound on Lake Street hit the cyclist and then fled northbound on Hamlin Avenue, according to police.
The victim was taken to Stroger Hospital where he died from his injuries. 
As of Saturday evening, a spokesman from the Cook County Medical Examiner's office said the man has not been identified yet.
Police are are urging with information to contact them and advise that the Chrysler likely has front-end damage. 
While police believe the cyclist was traveling southbound across Lake Street when he was struck, some cyclists say he could have been trying to avoid steel plates that were blocking the bike lane westbound on Lake Street before Hamlin Avenue. 
"Apparently there are metal plates in the bike lane that are forcing bicyclists into traffic on that particular block," said Christina Whitehouse, founder of advocacy group Bike Lane Uprising. 
Indeed, as of Saturday evening, there were metal plates and construction equipment blocking the bike lanes on the north side of Lake Street.
Anyone with information can contact the Major Accidents Investigation Unit at 312-745-4521.