LOGAN SQUARE — A cannabis company with a unique ownership model wants to bring a indoor weed farm and dispensary to Logan Square, but the local alderman hasn't decided if he'll support the plan yet.
Perception Farms owners want to turn a long-vacant marble manufacturing plant at 2537-43 N. Pulaski Road into a space where they would both grow and sell weed under one roof. They presented their plans to neighbors inside a cramped fieldhouse basement room at Kelvyn Park, 4438 W. Wrightwood Ave., Wednesday night.
The company plans to file a craft grow license application with the Illinois Department of Agriculture by March 16, but it needs to include in its application that the site will be properly zoned for the use, a step that likely calls for 31st Ward Ald. Felix Cardona Jr.'s support.
In November, Cardona nixed a plan to turn the warehouse, which has sat vacant for 11 years, into a 1,000 person-capacity music and event venue. His decision followed a meeting on the proposal which drew 200 people and a mixed response.
After the meeting, Cardona told Block Club he has yet to decide if he'll support the zoning change the indoor weed farm and dispensary will need. He plans to take the issue to the zoning advisory committee he set up to weigh zoning issues in the ward.
RELATED: Group Moves To Open Weed Farm Co-Op In Logan Square Marble Plant Where Music Venue Was Rejected
If Cardona is on board, "then we can get the alderman's letter of support to include with our application and make our application viable," said Walter Moore, principal investor and CEO of Perception Farms.
Beyond the zoning change, the company needs separate state licenses to both grow and sell weed, and would require special-use permits from the Zoning Board of Appeals.
Jamie Zaplatosch, who handles community engagement for said all of the regulatory hurdles to opening make it a longshot that they'll be able to open both a dispensary and farm at the location. If they aren't able to open both, they will prioritize the farm.
One neighbor said he wouldn't have a problem with either a dispensary or a craft weed farm, but described the combined use as a "super dispensary."
"Both ideas free standing …I don't have any problem with whatsoever but then when you combine the two, it kind of feels like something different…" he said.
If the company is able to open both the farm and the dispensary, they would be in the same building but separated by a glass wall.
The company has ambitions beyond the Logan Square location. Perception Farms has applied for five dispensary licenses that will be decided by May 1, but they aim to eventually own 10 dispensaries and three craft weed farms, the state maximum.
Charles Cherqui, the company's Chief Operating Officer, echoed a sentiment that others in the industry have expressed: that as new dispensaries come online, larger weed companies will buy them out, creating consolidation in the state.
"Big cannabis not only controls the dispensaries, but they also control the large cultivation centers," he said. "…Perhaps being conspiratorial, but we think that part of the longterm strategy is to maybe try to starve out some of the social-equity run dispensaries so that way they'll have an easier time coming in and sweeping up the licenses."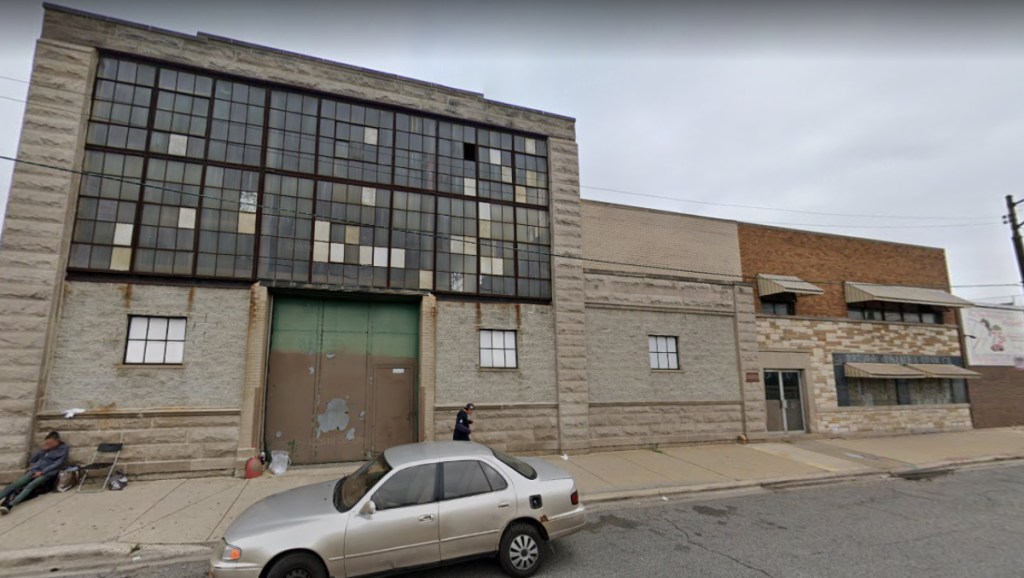 The company said what makes it different than its potential competitors is its social-equity mission. For each of the five dispensary applications and the pending craft grow application, the company has partnered with five to seven people who would otherwise qualify as a so-called social equity applicant under state law. 
Each license would operate as an independent company, with those who qualify as social-equity applicants obtaining 51 percent ownership and three board seats and the founders of Perception Farms retaining 49 percent and two board seats. Everyone involved would be listed as a principal officer on the application, allowing the company to qualify for the 50 bonus points the state will only give to social-equity applicants when scoring applications.
"They're owned and controlled by social-equity applicants. The board is majority controlled by the social equity class of stocks, so for each license this arrangement is built into our shareholders agreement," Moore said.
All employees at the dispensaries or the craft weed farms would be hired from the areas most impacted by the War on Drugs and would receive a starting pay of $18 and a benefit package that includes a profit share in the company that will be vested on a five-year schedule.
Employee owners would receive their share from the 51 percent class of stock, while outside investors would be limited to the 49 percent stake. Employees are free to cash out at any time, but the 51 percent class is perpetual and can not be diluted from outside investors or given to the founders of Perception Farms.
Moore said the exact formula for how much stock new employees receive hasn't been decided, and noted that the decision will be up to those who own three board seats.
While the employee profit sharing model is unique, they will face competition for the 75 state-wide dispensary licenses to be handed out on May 1, including from social-equity applicants that will be 100 percent owned by those most affected by the War on Drugs.
About 600 of the 700 groups that filed for around 7,000 dispensary applications qualified as social-equity applicants, according to the state.
Cherqui said there is room for their model and a traditional ownership model in the industry. There will be many licenses awarded to social-equity applicants who had the capital and expertise to complete the application process, but Perception provides a pathway to ownership for those who don't, he said.
"As the company grows everybody who comes in as an employee has an on-ramp to ownership, and so rather than it just being a one time wealth transfer to a certain handful of people who were lucky enough to win the application…ours is perpetual and for the futurem" he said.
Do stories like this matter to you? Subscribe to Block Club Chicago. Every dime we make funds reporting from Chicago's neighborhoods.
Already subscribe? Click here to support Block Club with a tax-deductible donation.