SOUTH CHICAGO — A redevelopment plan backed by a coalition of South Chicago community groups is a finalist for the $10 million Chicago Prize, which organizers say would put the neighborhood "back on the map" after the closure of the South Works steel mill.
The ambitious plan calls for new parks, streetscapes and community centers — badly-needed investments in an area that saw a massive population drop following the closure of the steel mill in the '90s.
Projects that would be completed with the prize winnings include:
A mixed-use, transit-oriented development at 3211 E. 92nd St. with 78 units of affordable housing and 6,000 square feet of commercial space for a grocery store.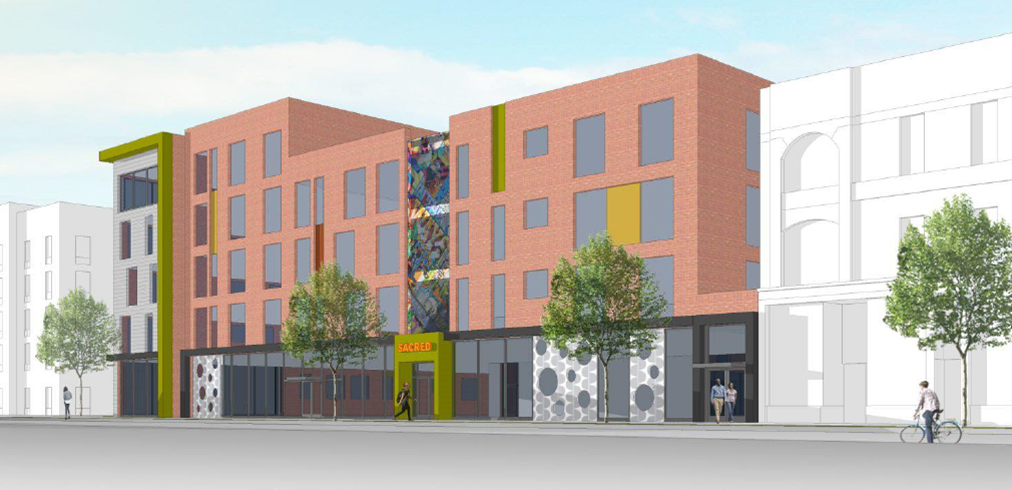 The renovation of the former YMCA at 3039 E. 91st St. into 101 units of senior housing and a 40,000-square-foot wellness and recreation center.
A "Calumet River Garden" at 92nd Street and Buffalo Avenue

, equipped with an all-ages play space, a picnic area, an outdoor stage and bike storage

.
Capital improvements to 53 senior housing units at Villa Guadalupe, 3201 E. 91st St., to be completed without raising rents.
An indoor soccer field and accessibility improvements at Our Lady of Guadalupe Catholic Church and School, 3200 E. 91st St.
The renovation of a vacant building at 3134 E. 92nd St. into a cafe.
Streetscape improvements including new sidewalks, accessible ramps, lighting and decorative crosswalks along 92nd Street and Commercial Avenue, with the installation of a "community identifier" where the streets intersect.
A community performing arts center operated by Pilgrim Baptist Church of South Chicago, 3235 E. 91st St.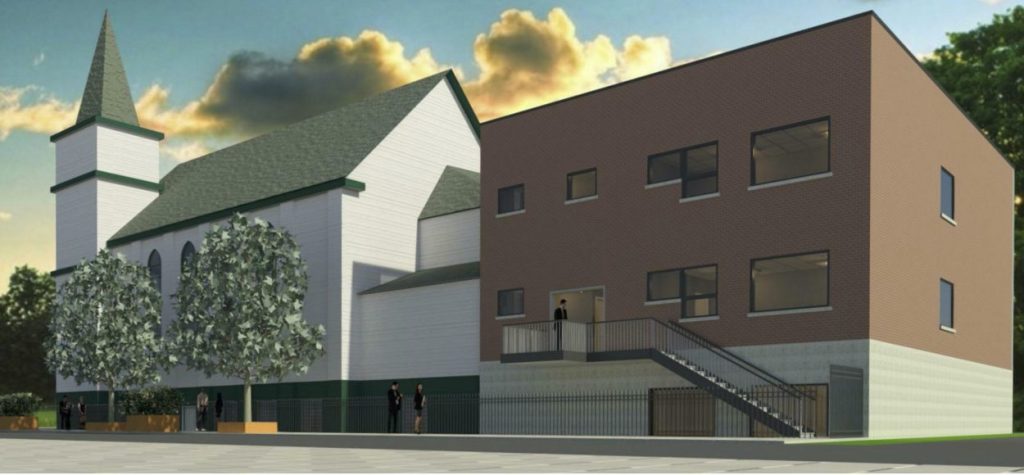 Renovations on two multi-family homes at 9128 S. Burley Ave. and 9230 S. Brandon Ave., with homeownership education programs for the eventual renters.
Organizers will host an open house and walking tour of sites included in their project from 11 a.m.–2 p.m. Saturday at the former South Chicago YMCA, 3039 E. 91st St.
If the plan wins the Pritzker Traubert Foundation's prize, the nine projects would take three to five years to complete, said Jasmine Gunn, project manager at lead agency Claretian Associates.
Six of the nine projects involve existing structures or renovations that are already underway. Much of the plan can move forward regardless of who wins the prize, according to Gunn.
The $100,000 award given to each finalist has also gone toward renderings and other pre-development work, boosting the chances of the projects' completion in any circumstance.
The other five proposals vying for the Chicago Prize aren't as comprehensive as the South Chicago plan, Gunn said.
"It's realistic to get nine projects done, because we already have movement on a lot of them," she said. "Because there are nine and they're all concentrated within a two-block radius, it would have a much larger impact than a number of [competing] projects."
The closure of U.S. Steel's South Works plant in 1992 severely impacted the neighborhood; its population has dropped by an estimated 27 percent since 2000, compared to a 6 percent loss citywide. The neighborhood has become a "forgotten community," Gunn said.
"When we say South Chicago, some people think we're talking about the South Side," she said. "There are certain points south in Chicago, people don't know where you're talking about."
Beyond the population loss, residents have had to cope with numerous environmental challenges. Among them: Residual pollution from a century of heavy industry and a nearby Army Corps of Engineers toxic sediment dump.
The Army Corps initially planned to close the dump once it reached capacity in 2022 and return the lakefront property to the Chicago Park District, which owns the dump site.
Now the Army Corps plans to expand the dump and continue its use for at least 20 more years, though community pushback has delayed those plans for now.
The Reinvigorating South Chicago plan would attempt to change the neighborhood's outlook, bringing new amenities and green space to the area while protecting existing residents from displacement, Gunn said.
The backing of community institutions like Our Lady of Guadalupe, Pilgrim Baptist Church and NeighborSpace is evidence of the broad community support for the plan, she said. Saturday's open house is intended to bring even more neighbors on board.
"We want to get people in on the ground floor to help shape these projects," Gunn said. "If we're awarded the money, we want our community to already be in the know on what's happening and partner with us."
Despite the neighborhood's numerous struggles since the South Works closed, "there are people still here," Gunn said. "They want an affordable community; a community where they know their neighbors. … Hopefully [the prize money] will attract more investment and revitalization."
The Pritzker Traubert Foundation will announce the Chicago Prize winners this spring or summer.
Do stories like this matter to you? Subscribe to Block Club Chicago. Every dime we make funds reporting from Chicago's neighborhoods.
Already subscribe? Click here to support Block Club with a tax-deductible donation.