WEST RIDGE — A nearly 100-year-old building slated to make way for Misericordia's campus expansion has been added to a list of "most endangered" Chicago buildings.
Preservation Chicago on Thursday unveiled the seven most endangered buildings in Chicago, which included the Chicago Town & Tennis Club building at 1925 W. Thome Ave. in West Ridge.
The former tennis club, built in 1925 by notable architecture firm George W. Maher & Son, was bought by Misericordia in 2018. The Catholic nonprofit is seeking to demolish the structure to make way for a major expansion of its housing campus for those with development disabilities.
Plans to demolish the building have not sat well with preservationists and some neighbors, who say the building is historically significant and should be repurposed. Misericordia said the building is not suitable for use by those with disabilities, and its demolition will help make way for development that will ease a glaring housing need for those with developmental disabilities.
RELATED: Misericordia's Expansion Plan In West Ridge Sets Off Preservation Fight
Because the building is orange-rated in the city's historical survey — meaning it is "potentially" historically significant — Misericordia's demolition permit has been issued an automatic 90-day delay. That delay would end in March, but the nonprofit agreed to extend the delay by an additional 90 days, according to Preservation Chicago.
In the meantime, Preservation Chicago is seeking to save the building and has offered alternatives to repurpose the structure, which most recently operated as the home of Unity Church.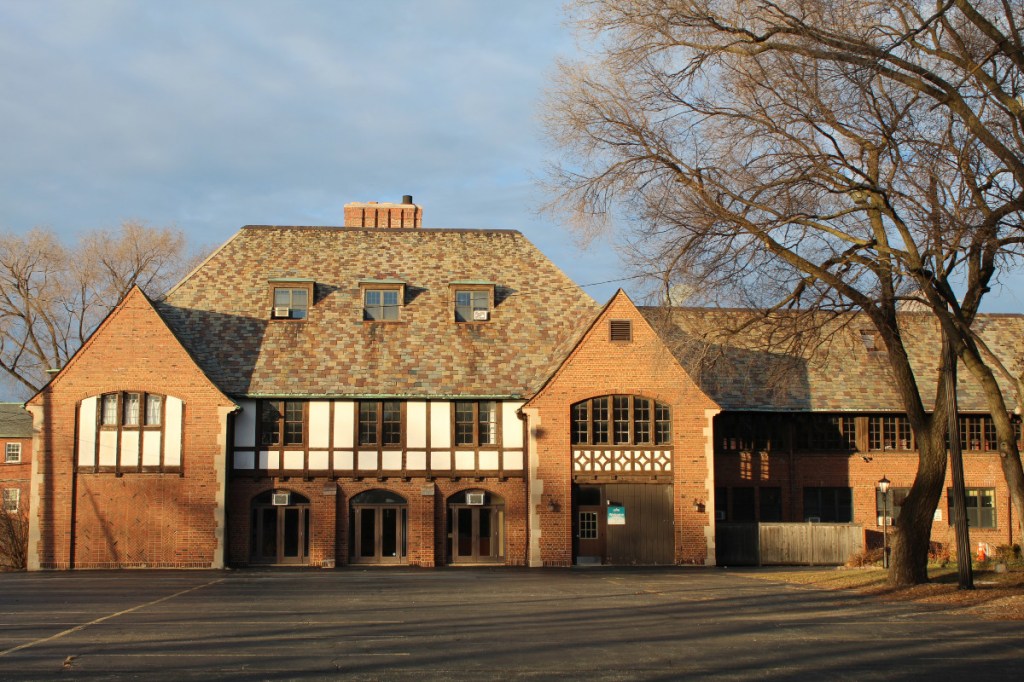 Those alternatives include building higher-density housing and using the tennis club as a community center. Another alternative includes sub-dividing the tennis club from its adjacent land and selling the structure to a private developer. Also, the preservation group has proposed a land swap between Misericordia and the Chicago Park District, with Misericordia giving the park the tennis club and getting in return some of the adjacent land from Emmerson Park.
At a community meeting in January, Misericordia officials laid out why some of the preservation efforts would not work. Misericordia prefers community living in single-family-type housing, saying it allows for better quality of living than large, more institutional-feeling buildings.
The charity's plan to build 16 homes for 150 residents would not work without the tennis club's demolition, and proposals to repurpose and even move the building are cost-prohibitive. (Preservation Chicago, in its announcement, said it has received relocation bids that were "much lower than expected.")
"Preservation Chicago recognizes the need for Misericordia's expansion and supports its efforts to supply additional housing units for the developmentally disabled," the group wrote in its announcement. "We also believe that there are multiple 'win-win' approaches that would simultaneously accomplish both the construction of the new housing units and the preservation of the historic Chicago Town & Tennis Club building."
Misericordia is seeking a zoning change to allow for community-style housing on the tennis club site, which would help the charity cut down on its 300-family waiting list for housing. It has proposed building 16 group homes on the site, which would house about eight residents each.
In a statement, Misericordia said its effort to provide much-needed housing would be hampered if the building is preserved.
"Thousands of people with developmental disabilities are waiting for residential services in the state of Illinois. Our mission at Misericordia is to serve children and adults with intellectual and developmental disabilities by providing these much-needed services," Julie O'Sullivan, marketing manager for Misericordia, said in a statement. "We purchased this property particularly with them in mind. While we recognize the building is important to some people, we want to maximize our efforts to better support this underserved community. Our goal here is to provide the highest quality of life for as many people from this vulnerable population as possible. Thus keeping this building will prevent us from doing so."
That zoning request was the subject of a January community meeting, which featured a robust conversation on the fate of the tennis club. It does not appear the rezoning request has yet been approved.
Do stories like this matter to you? Subscribe to Block Club Chicago. Every dime we make funds reporting from Chicago's neighborhoods.
Already subscribe? Click here to support Block Club with a tax-deductible donation.