RAVENSWOOD MANOR — The murder of a woman in a Ravenswood Manor apartment building Monday night could be connected to a series of shootings in Albany Park — including one that wounded a Chicago firefighter.
About 9:30 p.m. Monday, a 27-year-old woman was inside a second-floor apartment in the 4400 block of North Francisco Avenue with a male friend when someone knocked on the apartment door, police said.
When her friend answered the door, a man dressed in black and wearing a ski mask attempted to force his way into the apartment.
The woman, identified as Stephanie Brooks by the Cook County Medical Examiner's office, was shot in her chest by the gunman while she was trying to help her friend close the door on him.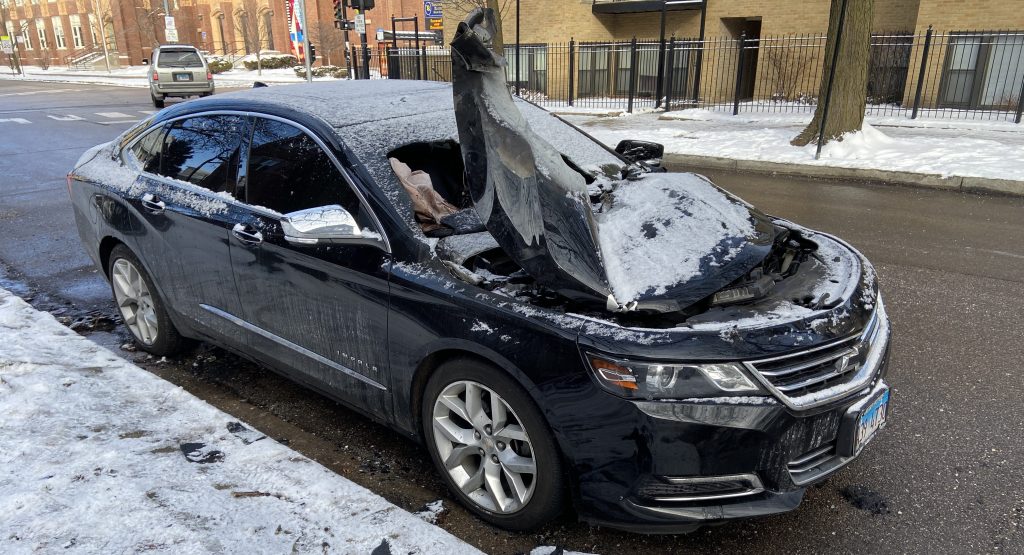 Brooks did not live in the apartment, but Hollis Williams — one of two men charged with shooting a fireman in the 3400 West Wilson Avenue earlier this month — did live at the Ravenswood Manor address.
Williams, 29, and Jermaine White, 29, are accused of accidentally shooting a firefighter who responded to a car fire that was set by two men who were trying to lure them out of the building. Officers later found three guns in a first-floor apartment at 3359 W. Wilson Ave., police said.
RELATED: Man Charged With Shooting Firefighter In Albany Park, Police Say
The Ravenswood building and the Wilson Avenue building are both owned by landlord Gary Carlson, who has been reprimanded by Ald. Rossana Rodriguez (33rd) and 17th District Police officers for failing to properly secure his buildings.
After a shooting and two car fires earlier this month, Carlson said he's tried to evict problem tenants but didn't get enough support from police.
"The police would not put these people out," Carlson said. "The only time police do anything is after there is gunfire."
In a Facebook post, Rodriguez said the attack on Brooks appeared to be targeted and not a random home invasion.
"We met last week after the CAPS meeting with Gary [Carlson] and the police commander," Rodriguez told Block Club. "We got him to agree to several things. We told him to secure all his buildings with new locks because police said one of the issues at his buildings is that most of the gates can be opened with the same key. After the meeting he agreed to replace the locks, but after this shooting we are following up with him to make sure he did."
The victim was pronounced dead at the scene and no other injuries were reported, police said. Brooks lived in Austin on the West Side, the Medical Examiner's office reported.
Brooks was a mother of three, according to the Tribune.
Area North detectives are investigating and no one is in custody.
Rodriguez said her office has received multiple complaints from neighbors about the corner apartment building where Brooks was shot. Specifically, that too many people were coming in and out who looked "suspicious."
"I went to talk to the people in the apartment building but they were very hesitant to speak. I offered our office as a place to find support," Rodriguez said. "It's likely that we're going to order new inspections of Gary's buildings. People need to feel safe in these buildings and right now they don't."
According to a 2016 investigation by the Chicago Sun-Times and the Better Government Association, Carlson owns at least 60 buildings with more than 500 apartments in and around Albany Park and Irving Park. While he's received hundreds of code violations over the years, all issues were quickly resolved, the report found.
Anyone with any information about the shooting is being asked to contact Area North detectives at 312-744-8261 or to submit a tip anonymously online at cpdtip.com.
This is a developing story and will be updated as more information becomes available.
RELATED
Man Charged With Shooting Firefighter In Albany Park, Police Say
Second Man Charged In Shooting Of Firefighter In Albany Park
Days After Firefighter Shot Putting Out Car Blaze In Albany Park, Another Car Fire Reported On Same Block
Firefighter Shot While Putting Out Car Fire In Albany Park
Shooting Of Firefighter The Last Straw For Albany Park Neighbors: 'It Didn't Used To Be Like This'
Albany Park Landlord Under Fire After Recent Violence Linked To His Building, But He Blames Cops