CHICAGO — It's still winter, so you might not be considering your next bicycle ride.
But there are folks in town who are thinking right now about improving your next ride or simply making it happen. They run the dozens of bicycle shops throughout Chicago.
These bike dealers were out in force earlier this month, kicking the tires at the annual Midwest trade show hosted by the Chicago Area Bicycle Dealers Association.
The CABDA Expo, held at the Renaissance Schaumburg Convention Center, showcased over 200 bicycle product suppliers from all over the world, including the U.S., Europe and Asia. An estimated 2,400 people, including a good number of Chicago bike dealers, turned out.
Electric bikes were a hot ticket, with at least a dozen exhibitors pushing the bikes or related gear. But many Chicago dealers weren't biting. Their attitude was summed up by Joe Hall, owner of Quick Release in River West.
While dealers may want to sell them, at $1,000 and up, they tend to be too pricey for the average biker. "Everybody wants to sell 'em," Hall said.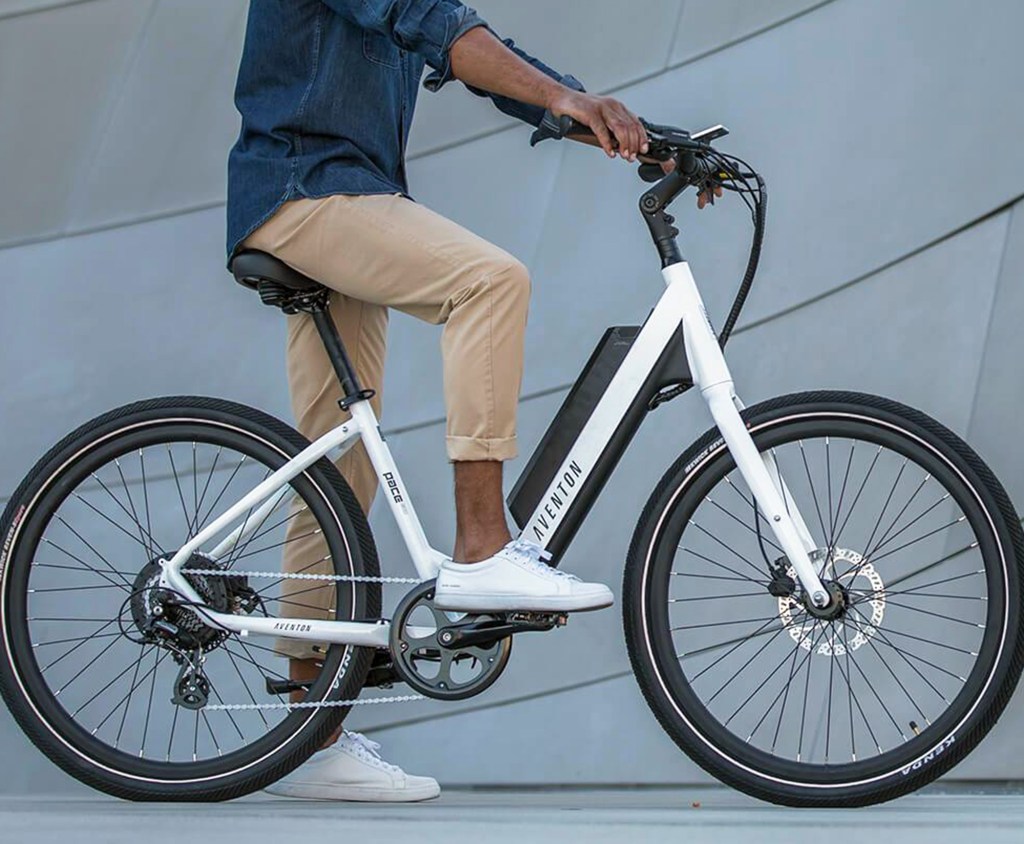 Another challenge faced by Chicago bicycle dealers: Divvy riders. Many don't buy bikes. But Hall said he found a solution at the Expo: Folding bikes, said Hall, are "the bicycle dealer's alternative to bike share" services like Divvy.
Many Chicagoans, Hall believes, use Divvy because they don't have space for bikes in their apartments — and they don't want to haul a heavy bike in an out.
Hall said he and other dealers could snag those potential customers with the kinds of folding bikes featured by Expo exhibitor Tern Bicycles. The company's Tern Link C8 Folding Bike sells for $750.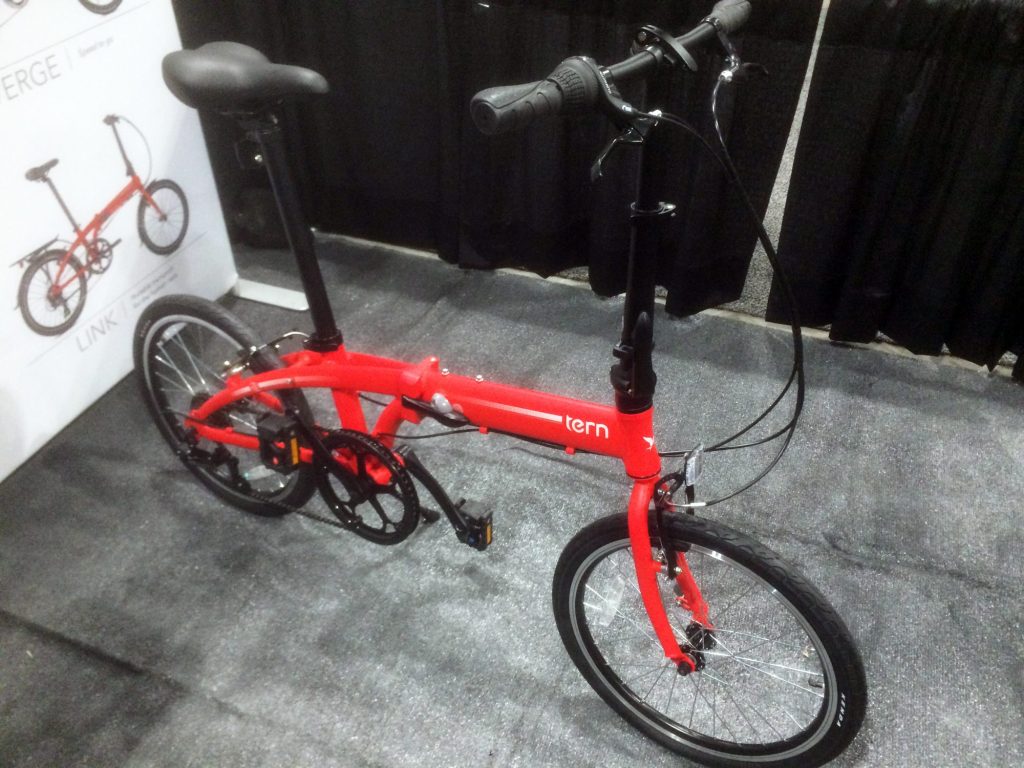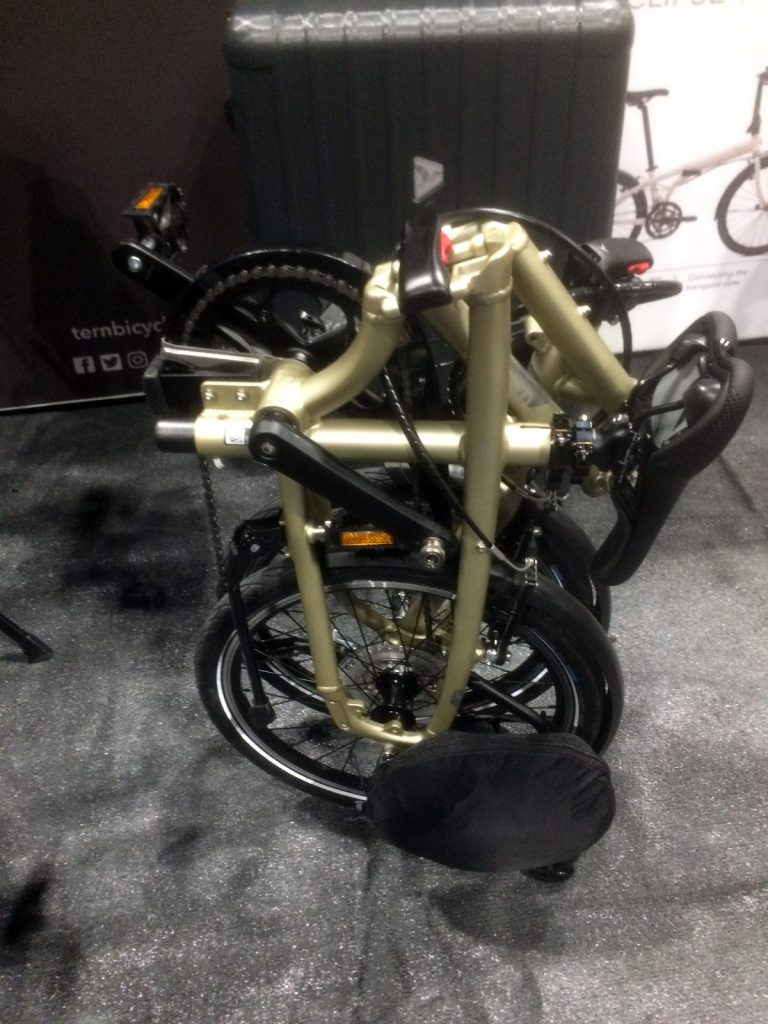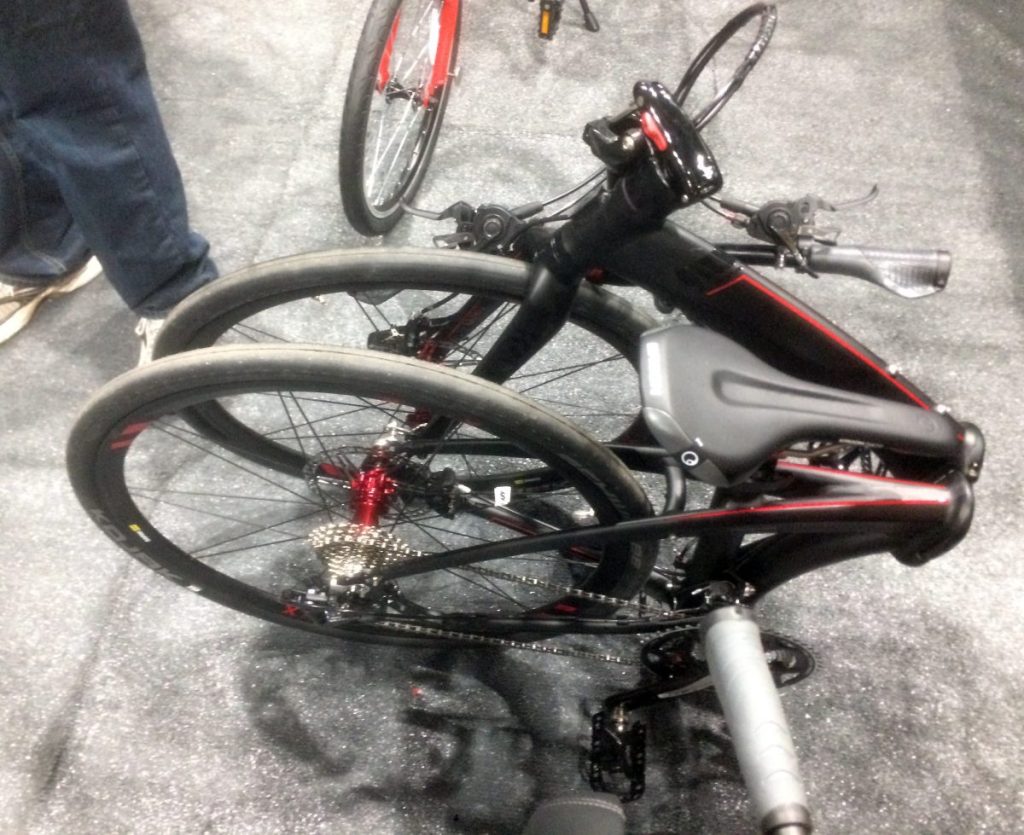 Bike dealer Sharon Kaminecki, on the other hand, said she already has "a lot of deep product" to keep Divvy riders rolling.
"Even if you ride a Divvy," Kaminecki said, "you need a backpack, helmet and rain jacket."
And her Bucktown shop, Earth Rider Cycling, carries helmets made by CABDA Expo exhibitor LEM Helmets, partly due to their cost. "Forty bucks!" she said. "I mean, why pay $200? They're beautiful helmets."
Thinking about bike share services like Divvy, Kaminecki cited another innovation found at the Expo: frame locks.
Chicago's recent pilot of dockless bike share included bikes having a frame lock, which is a handcuff-like device mounted over the bike's rear wheel. When snapped shut through the wheel, the lock immobilizes the bike.
Now, bike riders can put such frame locks on their own bikes— thanks to a recent offering by Expo exhibitor Kryptonite, which it calls the Ring Lock. They sell for about $40.
While Kaminecki thinks of frame locks as low to medium security devices, they might just give bike thieves pause. The locks are common on bikes in Europe — but here in Chicago, she said, "if a thief has never seen one … he might just say, 'Eh, I don't wanna mess with it.' "
A biker can use a frame lock with a chain or cable to lock their bike to something secure.
Another new product that might appeal to theft-conscious Chicago bikers: bolt-on axle skewers that lock. Such axles are similar to quick-release axle skewers, but they attach to a wheel via a bolt rather than a cam lever.
Boulevard Bikes owner Kevin Womac said such axles are becoming more common, but he hasn't seen "a good way to lock them." So Womac was encouraged by the new locking axles from Expo exhibitor The Robert Axle Project.
The esoterica of axles and skewers, though, are probably beyond the ken of everyday Chicago bikers. Indeed, dealers at the expo felt underwhelmed by many of the products being offered — many of which wouldn't appeal to their typical customers. "They're not looking for the latest and greatest," said Womac.
One exception that several dealers lauded: bicycle lights. Specifically, said Martin Hazard of Third Coast Cycles, "the advancement in LED lighting."
"The real high-output lights that've been more for real serious cyclists are now available to basic consumers," Hazard said. "For 40 to 60 bucks you can get a really good quality light."
Formerly, such blazing beams could be found only at shops "catering to super-enthusiast cyclists," he said. Now, "a regular shop … can justify having in stock" the latest lights from the likes of Expo exhibitors Kryptonite, Cateye and C3 Sports.
Second-generation shop owner Richard Kerwer agreed. "The light systems that have come out are vastly improved" in both brightness and longevity. "The batteries are longer lasting," said Kerwer, owner of Gary's Cycle Shop in Rogers Park. "They've come a long way."
Scenes from this year's Chicago Area Bicycle Dealers Association Expo: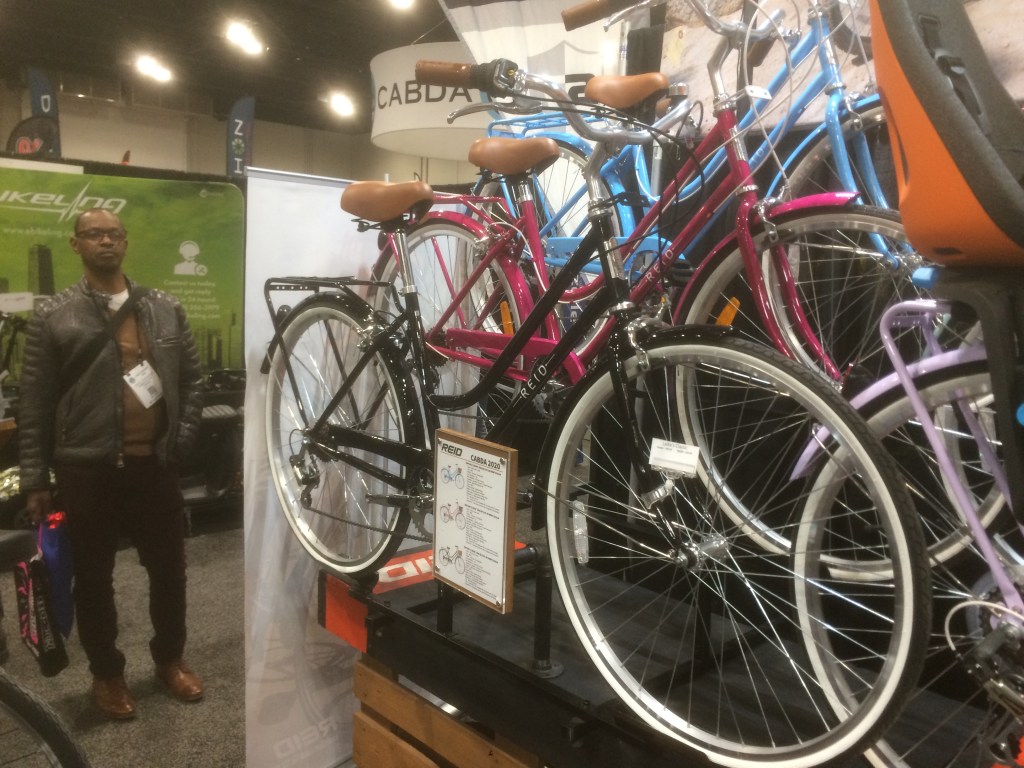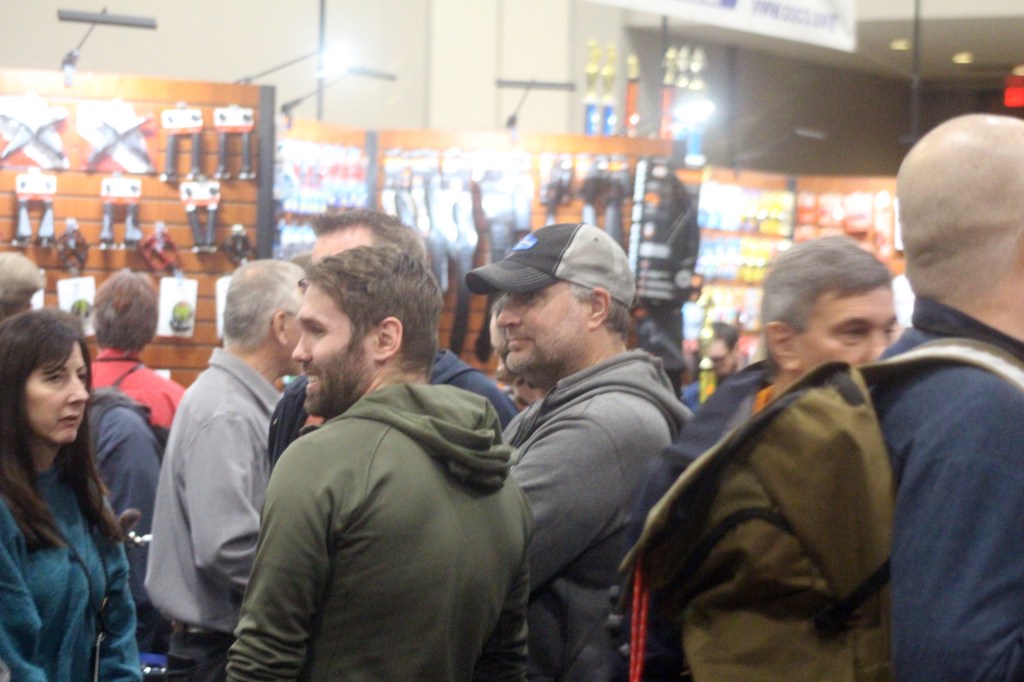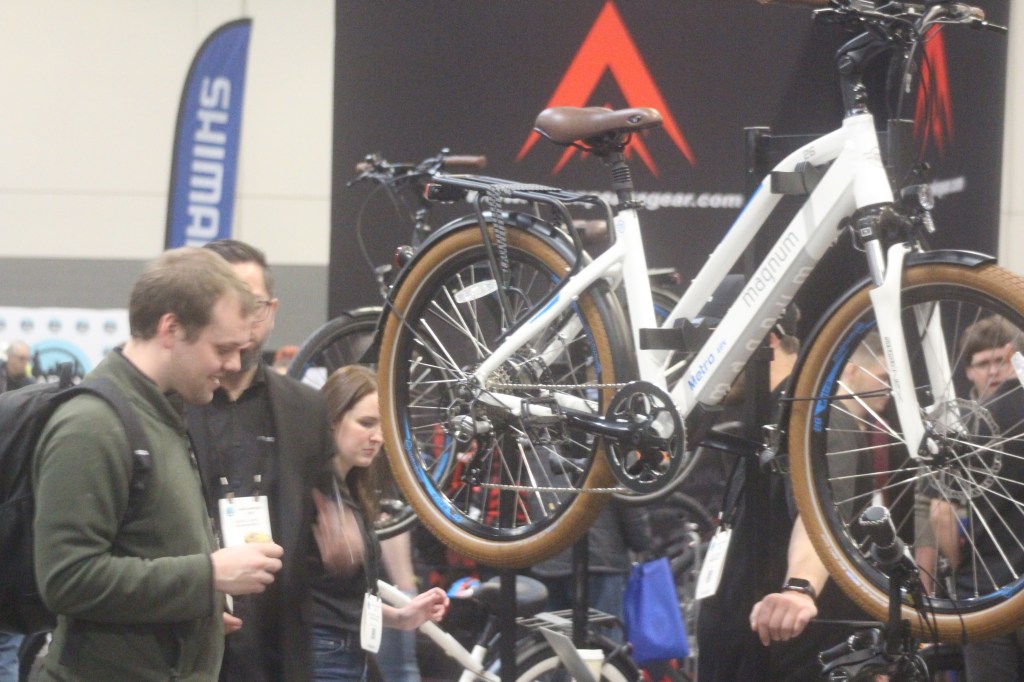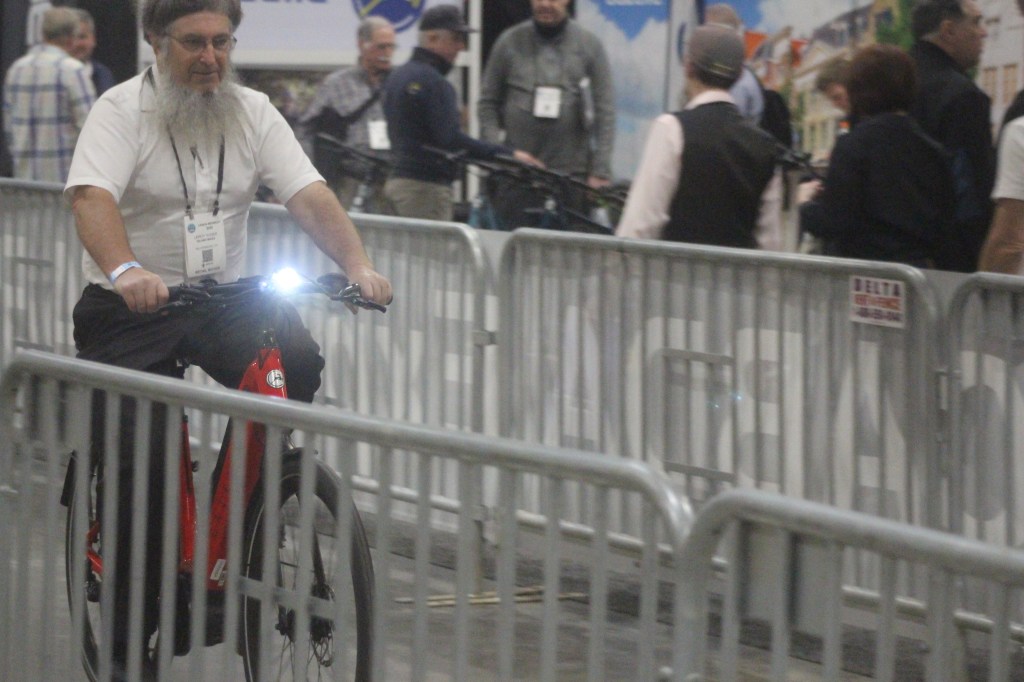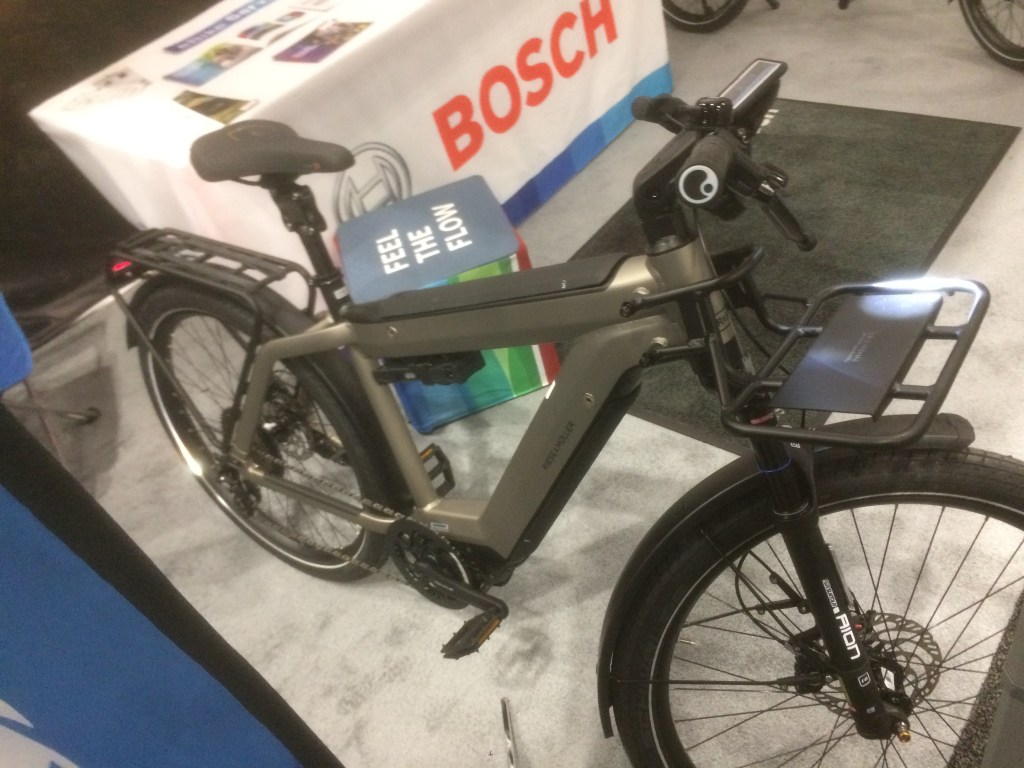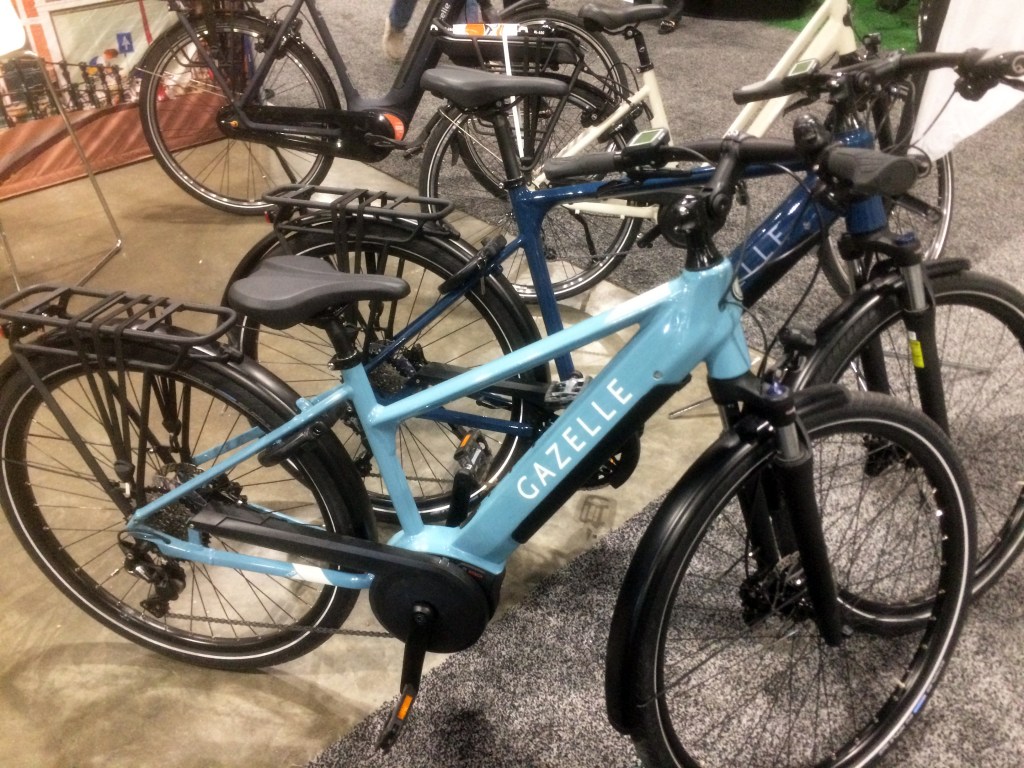 Do stories like this matter to you? Subscribe to Block Club Chicago. Every dime we make funds reporting from Chicago's neighborhoods.
Already subscribe? Click here to support Block Club with a tax-deductible donation.