WICKER PARK — A new doggy day care and boarding business is open in Wicker Park.
SBK Dog Club opened this month at 1522 N. Ashland Ave. The business offers daytime grooming, dog walking and daycare services, as well as overnight cage-free boarding.
Named for the Ukrainian word for dog, "sobaka," SBK Dog Club was founded by Ukrainian-Americans Lana Akhmedova and Nestor Mamchur.
The business partners, who are also girlfriend and boyfriend, believe cage-free boarding is the most humane way to board dogs.
A traditional boarder houses dogs in individual cages lined with urination pads, Akhmedova said.
"That's not our philosophy," she said. "We are animal lovers. … The dogs should feel like they have a vacation, too."
At SBK, boarding takes place downstairs in a large room lined with floor pillows, enough for each dog. The room can house about 15 dogs at a time.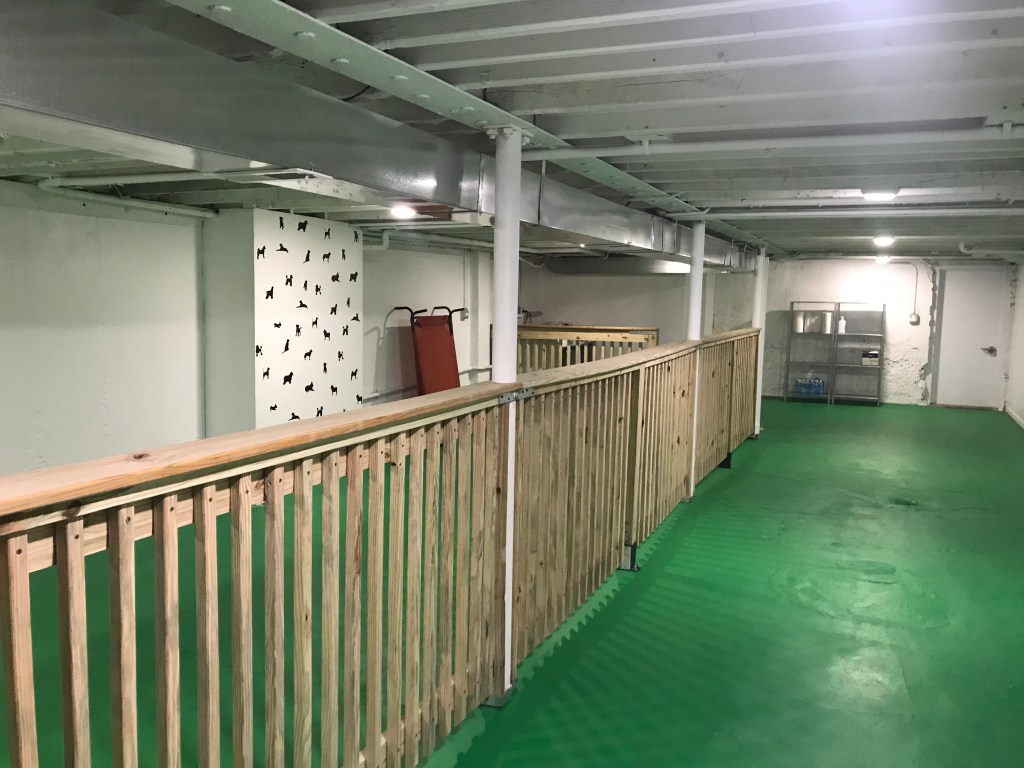 All dogs will be required to have up-to-date vaccinations before boarding. Every night an SBK staffer will sleep in a studio apartment, which is attached to the boarding room.
The nightly boarding rate is $65. Families with multiple dogs will pay $50 for each additional dog.
For dogs staying overnight, SBK's daytime itinerary looks like this:
7 a.m.-noon — open-play time
Noon-2 p.m. — lunch, medication administration (if necessary) and a 15-25 minute walk
2-3 p.m. — nap time
3 p.m.-close — open play time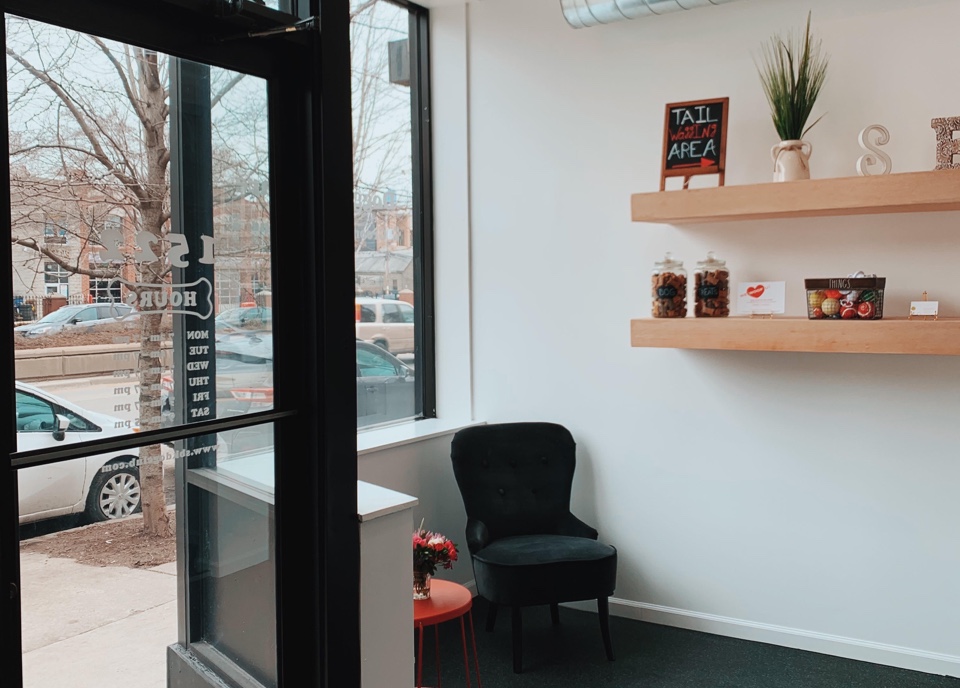 The idea of cage-free, or kennel-free boarding, appears to be growing in popularity in Chicago. The service can also be found in Lincoln Park at Citizen Canine, 2274 N. Clybourn Ave. and Dog Days Inn, 1719 W. Wrightwood Ave. There is also boarding at Bark Bark Club, 5943 N. Broadway, in Edgewater.
In Bucktown, Bark and Play, 1526 N. Throop St., includes cage-free nap time as part of its day-time services.
In addition to overnight boarding, SBK offers dog walking services 10 a.m.-5 p.m. Monday-Friday.
Grooming services are available, too. Prices vary by dog weight and coat length.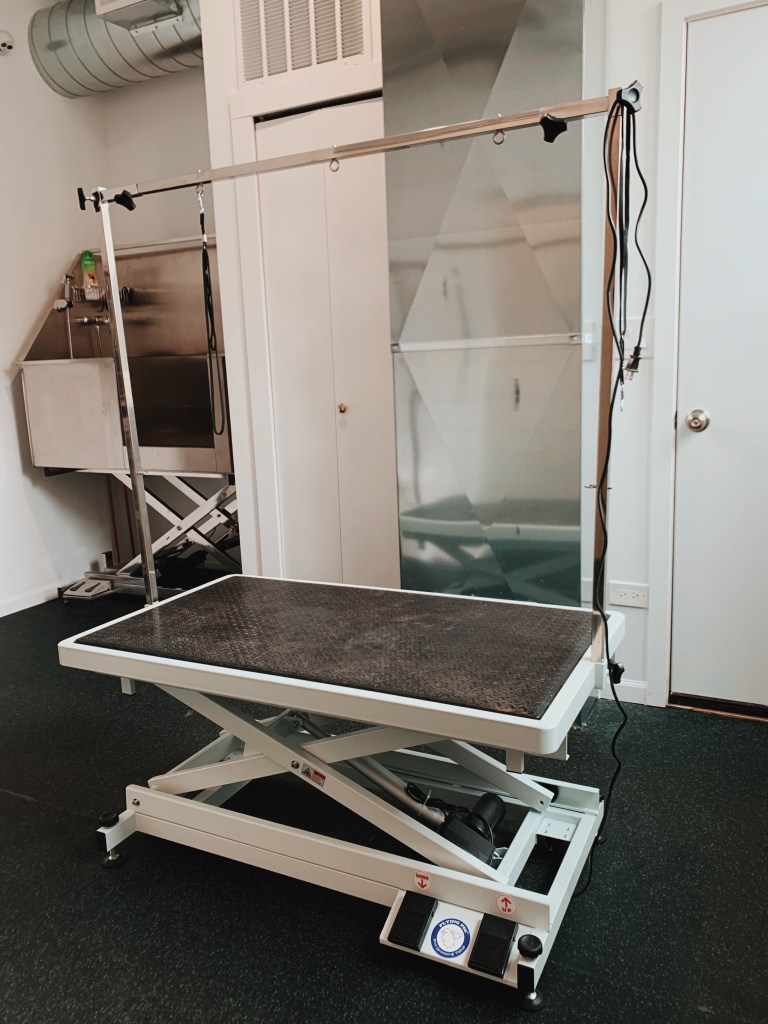 SBK's grooming table and bath can be lowered to ground level. This helps dogs more comfortable access the surfaces, as it eliminates the need to pick the animals up, Akhmedova said.
Akhmedova and Mamchur live in Edgewater with Pops, an 11-year-old Chihuahua, and Mishka, a 4-year-old Golden Doodle.
The pair grew up together in their hometown of Ternopil, Ukraine, where they dated throughout high school.
In 2007, when Akhmedova was 18 and Mamchur was 19, the couple immigrated to the U.S. together.
Once in their new home, however, they broke up and went their separate ways.
They each got married to other people. Then they both divorced.
About two years ago, they reconnected and fell back in love. Akhmedova left her home in New York City to move in with Mamchur in Chicago.
Once reunited, they finally pursued their lifelong dream of opening a business together.
"It's something we've wanted to do," Akhmedova said. "Now we have our dogs, property, cars and a business. We're a really good team."
In looking for a home for SBK, the couple chose Wicker Park because the neighborhood is very pet-friendly, Akhmedova said.
"This was a perfect fit for us," she said.
And an expansion may already be on the horizon.
Their landlord happens to own an empty lot next door. SBK map expand and convert the empty lot into a dog run, Akhmedova said.
In the meantime, the couple wants to get to know their dog-owning Wicker Park neighbors. Through May 31, SBK will offer a 20 percent discount to neighbors.
The business will also have community events. For example, on Tuesday, SBK invited neighbors for to bring their dogs to a "small dog" play night.
"We're proud Ukrainians. … [And] we're immigrants," Akhmedova said. "We just want to do something good for the place where we live."
SBK Dog Club's regular business hours are 7 a.m.-7 p.m. Monday-Friday, 9 a.m.-5 p.m. Saturday and 10 a.m.-4 p.m. Sunday.
Do stories like this matter to you? Subscribe to Block Club Chicago. Every dime we make funds reporting from Chicago's neighborhoods.
Already subscribe? You can make a tax-deductible donation to support our nonprofit newsroom here.