RAVENSWOOD MANOR — Minutes after news leaked that President Donald Trump commuted the sentence of former Illinois Gov. Rod Blagojevich, the house on the corner of Sunnyside Avenue and Richmond Street was lined with TV news cameras.
The circus had returned to Ravenswood Manor.
The setting Tuesday afternoon was a familiar one for the dozens of reporters assembled, and for neighbors who got used to impromptu press conferences from the Blagojevich family's porch during his trial more than eight years ago.
The ex-governor's wife, Patti, and daughters, Amy and Anne, continued to live in the home after he was sent off to prison in Colorado. And despite the chaos the news brought to the typically-quiet block, neighbors were mostly happy to hear Rod was coming home.
Mark Vanderpoel, who used to live in the area, drove to Sunnyside Avenue from Rogers Park and wrote "Welcome Home Rod" on a banner.
Vanderpoel said he did not vote for Blagojevich, but thought his sentence was too harsh.
"The cop who killed Laquan McDonald got seven years. Blagojevich has served eight. Enough is enough," he said.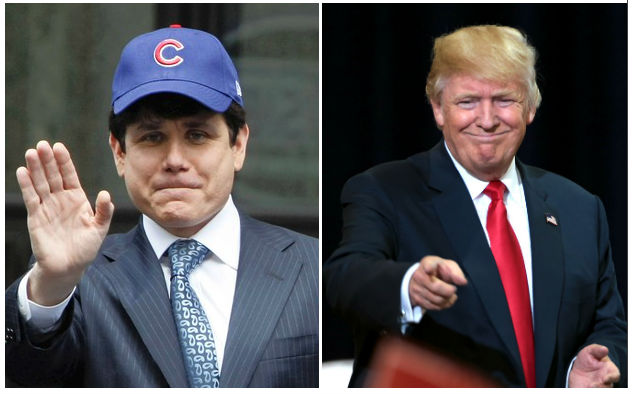 Ziff Sistrunk, a formerly incarcerated Chicagoan who advocates for more services for people after prison, agreed. He headed north from Englewood to drop a letter in the family's mailbox and added a welcome home banner to the home.
"What happened to Blagojevich was a major injustice," said Sistrunk, who also ran for mayor in 2019.
But for Beth Baniecki, the news was personal. She said the former governor would take his kids to her house trick-or-treating every year. She'd hoped for his early release.
Baniecki's kids "blew up her phone" when the news broke.
"I have tears in my eyes. I'm thrilled. It was way too long," Baniecki said.
But not all neighbors were so thrilled.
Josh Nordmark, a neighbor who was walking his dog, said he thought the commutation was "gross."
"He was doing illegal stuff," Nordmark said. "I think this also shows the criminality of the president of the United States."
Former 33rd Ward Ald. Deb Mell — Rod Blagojevich's sister-in-law — spoke to reporters briefly just before 4 p.m. Tuesday, saying the family is "obviously very happy" and that Rod will be taking a commercial flight home from Colorado, though the logistics are still being worked out.
"It's amazing," Mell said. "I'm just so thrilled for my nieces."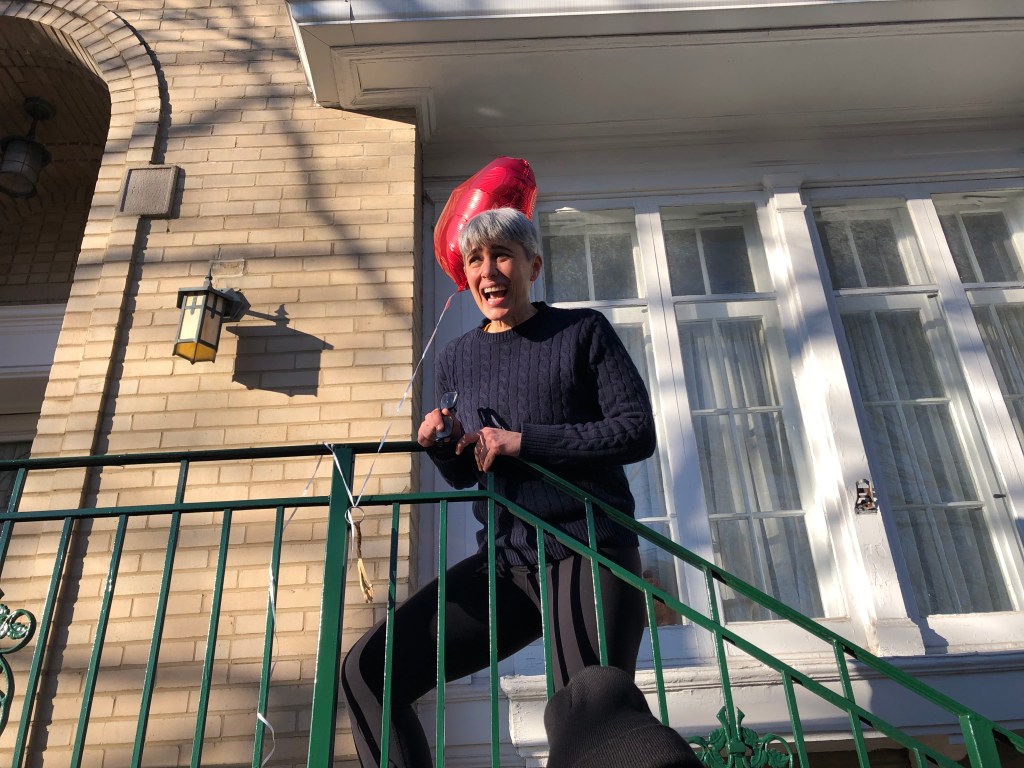 As news helicopters circled overhead, a stunned Whole Foods delivery person approached the family home with groceries, making his way past the 22 news cameras.
Do stories like this matter to you? Subscribe to Block Club Chicago. Every dime we make funds reporting from Chicago's neighborhoods.
Already subscribe? You can make a tax-deductible donation to support our nonprofit newsroom here.