RAVENSWOOD MANOR — Disgraced former Illinois Gov. Rod Blagojevich has finally received the get-out-of-jail card he's long sought from President Donald Trump.
Trump on Tuesday commuted the sentence of Blagojevich, 63, who has been in federal prison since 2012, serving eight years of a nearly 14-year sentence.
"Yes, we have commuted the sentence of Rod Blagojevich," Trump told reporters. "He served eight years in jail. That's a long time. And I watched his wife on television. I don't know him very well, met him a couple of times. He was on, for a short while, on the 'Apprentice' years ago. He seemed like a very nice person, don't know him.
"But he served eight years in jail. There's a long time to go. Many people disagreed with the sentence. He's a Democrat, he's not a Republican. It was a prosecution by the same people, Comey, Fitzpatrick. The same group. Very far from his children. They're growing older. They are going to high school now. They rarely get to see their father outside of an orange uniform. I saw that and did commute his sentence.
"So he'll be able to go back home with his family after serving eight years in jail. That was a tremendously powerful, ridiculous sentence in my opinion — and in the opinion of others."
In a statement, the White House said, "people from across the political spectrum" have supported reducing Blagojevich's sentence and applauded the work he's done while incarcerated.
"… More than a hundred of Mr. Blagojevich's fellow inmates have written letters in support of reducing his sentence," the statement reads. "He tutors and teaches GED classes, mentors prisoners regarding personal and professional development, and speaks to them about their civic duties. … Mr. Blagojevich also counsels inmates to believe in the justice system and to use their time in prison for self-improvement. His message has been to 'keep faith, overcome fear, and never give up.'"
Meanwhile, in Ravenswood Manor, reporters began to assemble outside of Rod and Patti Blagojevich's white brick home, repeating a scene that has happened repeatedly since Blagojevich was first arrested.
Blagojevich's sister-in-law, former Ald. Deb Mell, told reporters the family received the news around 10:30 a.m.
"It's amazing," Mell said. "I'm just so thrilled for my nieces."
Mell said the logistics of bringing Blagojevich home from Colorado, where he was serving his sentence in a federal prison, are still being worked out. He's expected to take a commercial home back to Chicago, she said.
As of 4 p.m., Patti Blagojevich had not addressed the throng of reporters, who had set up a wall of 22 television cameras. The former first lady of Illinois is inside her Sunnyside Avenue home, her sister said.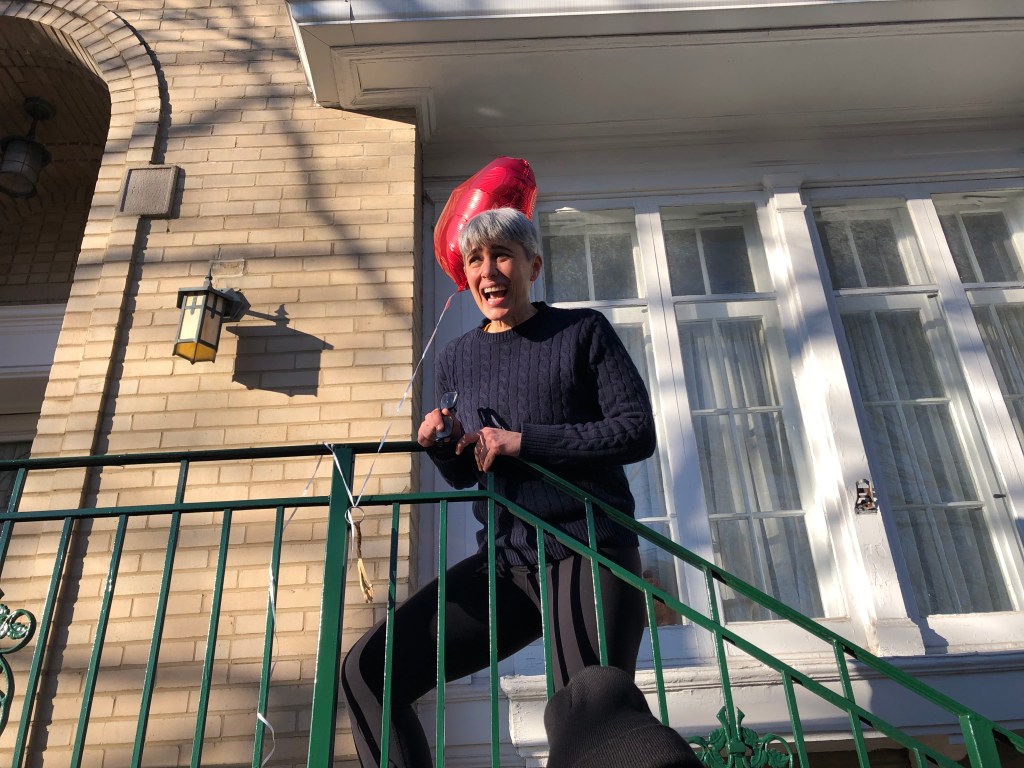 Beth Baniecki, who has lived around the corner for 31 years, said her kids "blew up her phone" with the news while she was shopping Tuesday.
She said Blagojevich would take his kids to her house trick or treating every year.
"I have tears in my eyes. I'm thrilled. It was way too long," Baniecki said.
Not everyone was so thrilled.
"Ten more years, criminal!" one driver yelled as he drove by the home.
Blagojevich was arrested in 2008 and charged with corruption for attempting to sell the senate seat vacated by then-President-elect Barack Obama "to the highest bidder" among other crimes, prosecutors alleged. 
FBI wiretaps caught the governor talking about the seat on the phone in a now-notorious conversation about cashing in on the vacancy.
RELATED: Chicago Is The Most Corrupt City In The U.S., According To New Study
"I've got this thing, and it's f**king golden. I'm just not giving it up for f**king nothing," he said.
Then-U.S. Attorney Patrick Fitzgerald called the breadth of corruption charges against Blagojevich "staggering."
"They allege that Blagojevich put a 'for sale' sign on the naming of a United States Senator; involved himself personally in pay-to-play schemes with the urgency of a salesman meeting his annual sales target; and corruptly used his office in an effort to trample editorial voices of criticism," Fitzgerald said.
Aside from the senate seat sale, Blagojevich was also convicted for extorting the CEO of a children's hospital, extorting the owners of a racetrack and lying to the FBI.
Tuesday afternoon, Fitzgerald released a statement with prosecution team Reid J. Schar, Chris Niewoehner and now-judge Carrie E. Hamilton reminding the public of Blagojevich's misdeeds.
"Although the President has exercised his lawful authority to commute the remaining portion of Mr. Blagojevich's prison sentence, Mr. Blagojevich remains a felon, convicted of multiple serious acts of corruption as governor," the statement reads. "Extortion by a public official is a very serious crime, routinely prosecuted throughout the United States whenever, as here, it can be detected and proven. That has to be the case in America: a justice system must hold public officials accountable for corruption. It would be unfair to their victims and the public to do otherwise."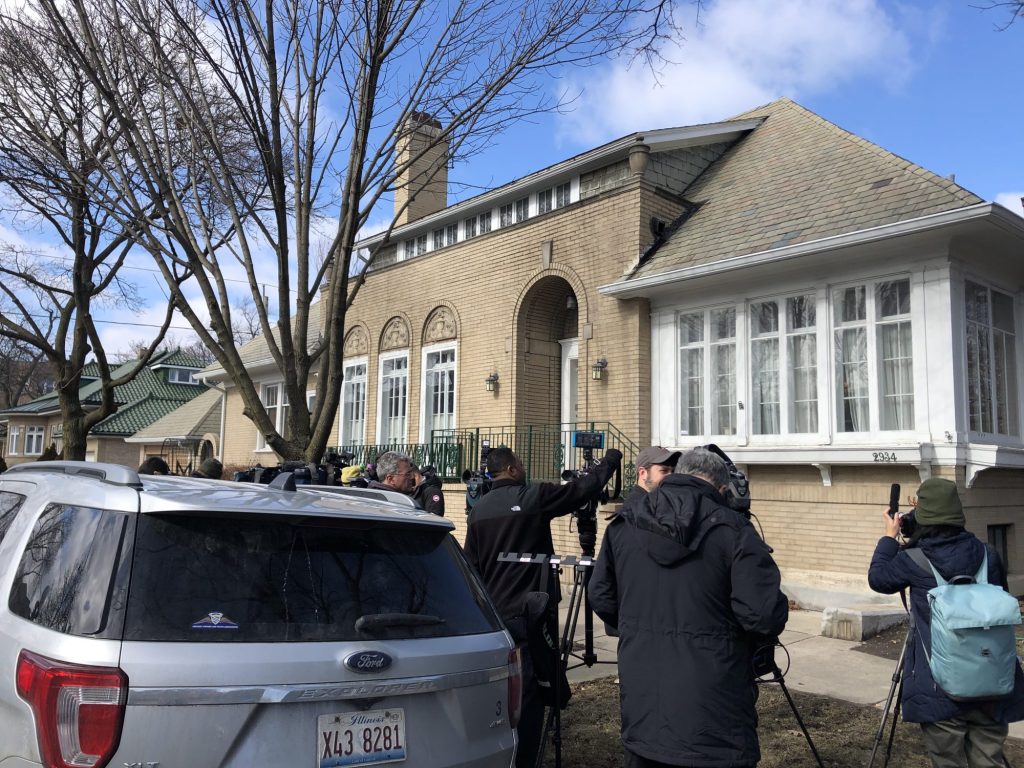 Patti Blagojevich has been urging the president to release the former governor for years. After he was impeached and kicked out of office in 2009, Blagojevich appeared on Trump's "Celebrity Apprentice."
But while Trump has hinted at a pardon or commutation, he's never followed through — until Tuesday.
In an interview with reporters aboard Air Force One in August, Trump said Blagojevich was treated "very very unfairly" in Illinois. 
"I am thinking very seriously about commuting his sentence so that he can go home to his family after seven years," Trump told reporters at the time. "You have drug dealers that get not even 30 days, and they've killed 25 people. They put him in jail for 18 years, and he has many years left. And I think it's very unfair."
Blagojevich has been serving his sentence at the Englewood Federal Correctional Institution. It is unclear when he will be released.