WEST RIDGE — As a Muslim minority Rohingya in Myanmar, Lila Mubarak was never a citizen of any country until Monday, when she was sworn in as a naturalized U.S. citizen.
Mubarak's journey, which began in Myanmar and led to Malaysia before she got to the United States, is similar to the nearly 2,000 Rohingya people now living in Chicago, making the city home to the largest Rohingya population in the country.
Mubarak is the first Rohingya in Chicago to become a naturalized citizen — ironically just two weeks after Myanmar was added to the Trump administration's list of restricted travel list January 31, commonly referred to as the travel ban. 
The Rohingya is a Muslim minority from Myanmar (formerly Burma) that the United Nations says are among the most persecuted people in the world. At its height, Rohingya numbered about 800,000 in Myanmar, a small fraction of the country's 54 million people, who are mostly Buddhists. They have been discriminated against for generations, and in 1982, Rohingya residents of Myanmar were stripped of their citizenship and denied access to education and health care. 
In 2013, religious tensions heightened and many Rohingya villages were burned down, forcing nearly 200,000 into designated camps. Mass murder and systematic rapes by the Burmese army have been reported over the last few years as well, getting attention from the United Nations and countries all over the world.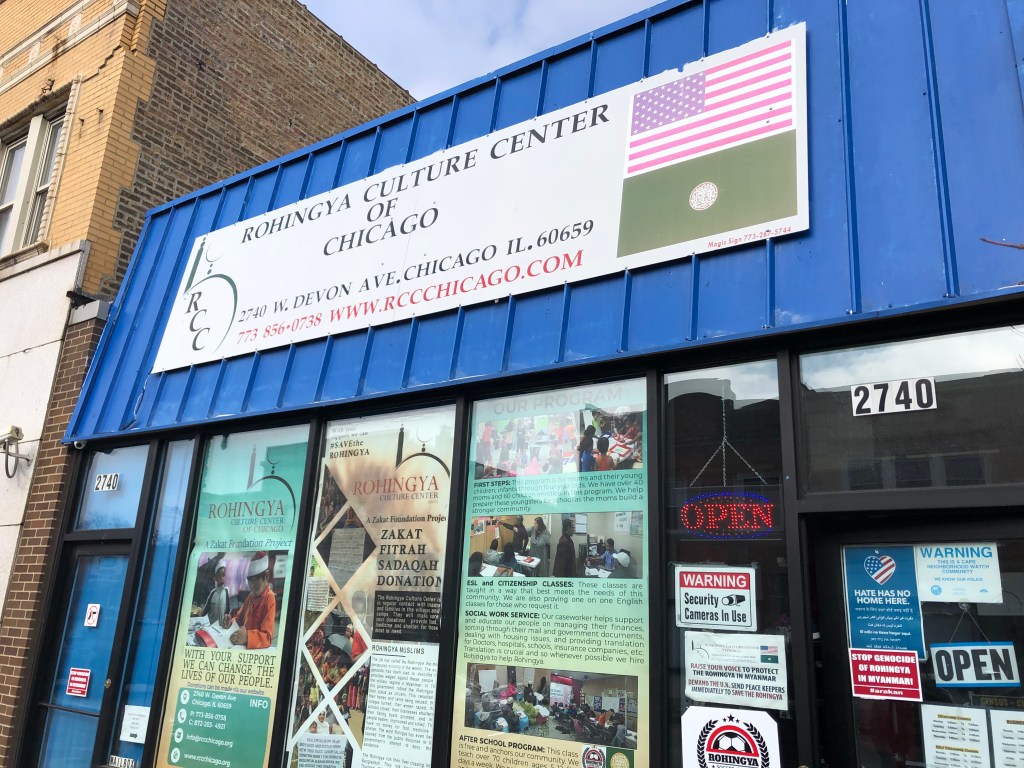 In December 2018, the United States Holocaust Memorial Museum said that there is compelling evidence that the Burmese military committed ethnic cleansing, crimes against humanity and genocide against the Rohingya.
In December 2019, the U.S. imposed sanctions on four Myanmar military leaders, including the commander-in-chief, in the toughest action taken yet by Washington for human rights abuses against the Rohingya. While an International Court of Justice has ordered measures to prevent genocide, Myanmar's compliance is uncertain. In the meantime, the Rohingya keep risking their lives to leave.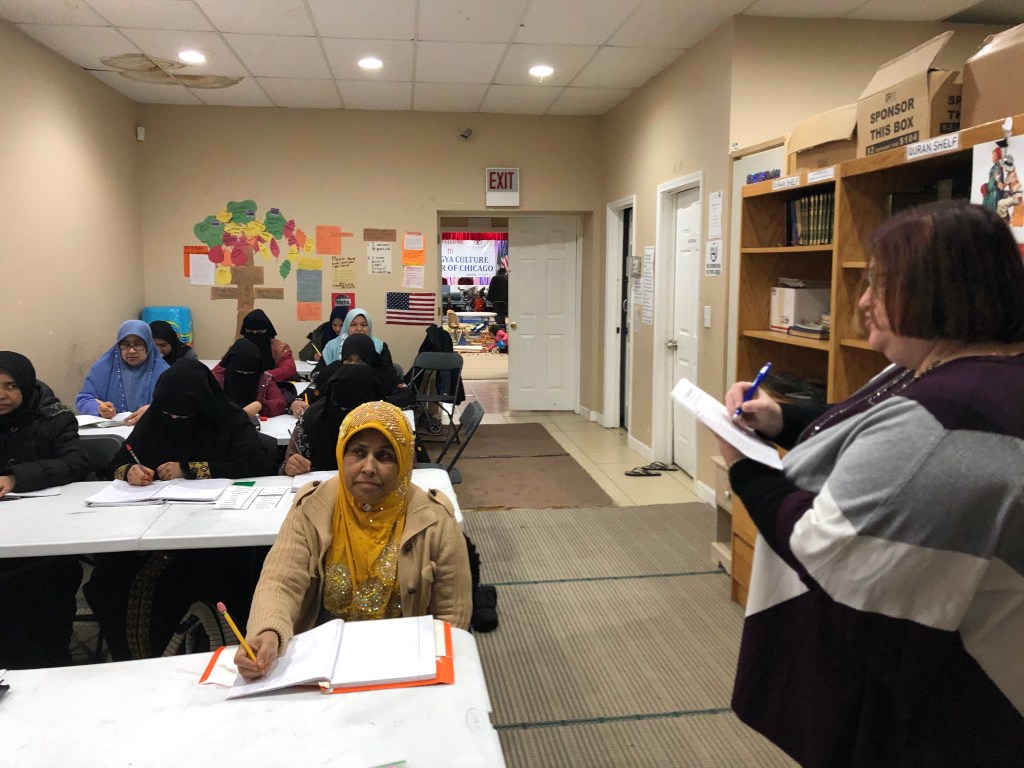 "Their movement is restricted in the country so many can't find jobs and for those in the camps, their movement is completely restricted. Life in the camps is so difficult that many have decided to put their lives in jeopardy by leaving in small boats in order to escape that situation," said Vikram Nehru, Distinguished Practitioner-in-Residence at Johns Hopkins University's School of Advanced International Studies.
Many have died fleeing to neighboring Thailand or Malaysia, and for those who do make it, life is not much better than in Myanmar.
"There are no estimates on how many have been killed leaving but those who fled by sea and ended up in Thailand have been abused there," Nehru said. "There have been many graves discovered there."
Nehru added that the Rohingya are not welcomed with open arms in neighboring countries either.
"There's a large Rohingya community in Southeast Asian countries, in Indonesia, Malaysia, Thailand, but their ability to become citizens is extremely difficult. So, they remain migrants and in many cases illegal migrants. This is the underbelly of what's happening in Southeast Asia, you have large numbers of illegal migrants who fall outside a safety net of any kind who can be mistreated and victim to human trafficking."
For the few who are lucky enough to make it to the U.S., the road to citizenship has been hard. While the addition of Myanmar to the travel ban is not supposed to effect refugees, the message is clear, according to Azeem Ibrahim, policy analyst and director of the displacement and migration program at the Center for Global Policy and the author of "The Rohingyas: Inside Myanmar's Hidden Genocide."
"I'm certain that one of the purposes of this travel ban is so that they don't come. Somebody in this administration probably realized that this is among the largest refugee population in the world so if you want to stop refugees you're going to include one of the largest populations. So, it wasn't surprising from that perspective," Ibrahim said.
To earn her citizenship, Mubarak, who had a Green Card for five years (a citizenship requirement), learned to read and write English and also took classes two hours a day for a year at the center to prepare for her exam. It's too early to know if she will be one of the last Rohingyas to be granted U.S. citizenship, but her successful campaign has caused a boost in enrollment in citizen classes at the Rohingya Cultural Center in West Ridge. (Her husband also recently passed his citizenship test and is awaiting his swearing in date).
Currently, there are two citizenship classes a week at the center, located at 2740 W. Devon Avenue and which exists on donations and a grant from the Zakat Center of America. But before taking citizenship classes, most Rohingya need to learn basic skills — something that being deprived an education in the country of their birth robbed them of, according to Susan Chestnut, who teaches English as a Second Language and citizenship classes at the center.
"I was going to teach citizenship classes two days a week but when I started, I realized the people were not at all ready because they had no literacy skills. Imagine not knowing how to use a pencil. Most of them never had been in school until they started my classes, Chestnut said, adding that she now teaches ESL classes four days a week in addition to the citizenship classes. Chestnut, a Chicago-area native that has worked in places like Abu Dhabi and Afghanistan, said the lack of literacy skills was her biggest challenge.
"The language barrier wasn't the issue. What was and I had not been prepared for was their absolute lack of literacy. They are pre-literate and were not ready to take a citizenship class so I had to change everything around. They needed ESL. Because the class was so successful they hired me for two days of citizenship and 4 days of ESL," Chestnut said.
Chestnut said many of the students, which range from men and women in their 20s to their late 60s, also need financial help until they learn some basic literacy skills — another thing the Trump administration has pledged to reduce. 
"Our case manager helps them find jobs. A lot of the men work at the airport. A lot of them also get government assistance and Trump wants to cut a lot of that," Chestnut said. 
"One of my goals is to make them as self-sufficient as possible, to be an active member of their community and as they learn English things are opening up for them and as they become citizens word is spreading and my classes are getting bigger."
Like Ibrahim, Chestnut said while the addition of Myanmar to the travel ban does not apply to refugees, she thinks the message is clear — and one the Rohingya are aware of.
"We don't know what Donald Trump is going to do. We know he doesn't want these people and they know he doesn't want them," Chestnut said. "My students are aware. In our citizenship classes, I think it's important for them to know what's going on in their going-to-be new country. I teach them to think. They don't think what he's doing is right. They say they are just people who just want to live. They are not terrorists, they are not bad people. They don't understand. I teach them that as a citizen one of the most important things you can do is vote, having a voice. They've never had that. They don't know what it means to be a citizen. They are citizens of nowhere. One of the questions for citizenship is why do you want to be a citizen. They all have their own answers but most of them, one of the first things they say is that they belong nowhere. They are citizens of nowhere but they consider America their country."
Chestnut also said it's important for others to realize that not only do the Rohingya want the same thing as most Americans, but coming here was a matter of life or death for many of them. 
"They want to be in their home country. They want to be in their villages with their family. They had no choice coming here. So, of course they have nothing. They need help and it's okay to need help.
To go from a village in Burma or refugee camp to Chicago — the resilience and courage of these people amazes me every day. Their sense of humor and their willingness to every day do better is really amazing."
According to the center's director Nasir Zakaria, who escaped Myanmar at age 14 by paddling three hours in a small boat to reach Bangladesh, Chicago is loved by the Rohingya because they have numbers.
"Mostly, we like Chicago because the Rohingya people live in villages in Burma and when we wake up we see familiar faces. If we need help, we ask someone we know. Same thing here," Zakaria said.
Chestnut echoed Zakaria, saying Devon Avenue is like a village and that she's been accepted by Chicago's Rohingya community.
"This street is a community. This center is a village. I'm honored that I've been welcomed in to this village," she said.
Zakaria is one of eleven siblings and the only one to reach the United States. His parents remain in Myanmar along with a few of his siblings with others being in Malaysia. He said he talks to them online and one day hopes to reunite. He said his goal is the same as the other Rohingya in Chicago — one that is also shared by Rohingya around the world.
"We just want to live like other people. We want citizenship rights. Freedom of religion, freedom of speech. We want to live together with other groups here in peace and harmony. That's it."
Do stories like this matter to you? Subscribe to Block Club Chicago. Every dime we make funds reporting from Chicago's neighborhoods.
Already subscribe? You can make a tax-deductible donation to support our nonprofit newsroom here.