SOUTH SHORE — Brothers from the Kappa Alpha Psi fraternity came to Chicago from all over the Midwest as part of a new initiative to read to third graders.
The members of the historically African-American Greek organization kicked off their fraternity's Hands On Books initiative at Powell Paideia Academy Friday.
The fraternity, in partnership with nonprofit Room to Read, will return twice a month to Powell, 7511 S. South Shore Drive.
Brothers will pair up and read to third-grade classes every other Friday from 9-10:30 a.m.
"Third grade is an important grade as it relates to literacy," said Melvin Flowers, polemarch of the Kappas' Chicago alumni chapter.
The plan is to expand to first and second grades — and maybe to other Chicago Public Schools — once the program gets into a groove.
A few dozen Kappas, who live everywhere from Detroit to St. Louis, came to South Shore for Friday's kick-off. Among them was Johnny Newman, who played 16 seasons as an NBA small forward.
"Seeing not only African American men, but men who are working in other capacities give any of their time to let our students know that they are important — that's powerful," Powell Principal Sheila Barlow said.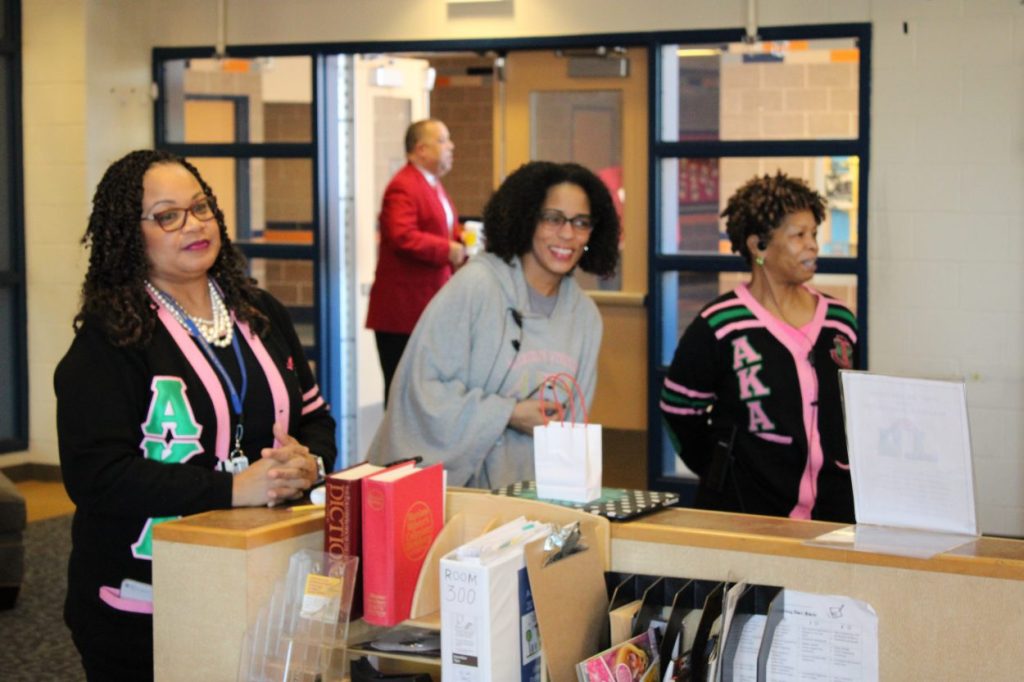 The brothers read stories from South African authors, a fitting choice for an organization founded on black unity, Flowers said.
"The stories are very similar; they have challenges very similar to the challenges our youth face here," Flowers said. "It gives an opportunity to see there's a commonality with different people. They may speak different languages, but [the kids at Powell] may look like them."
Flowers attended the former Bryn Mawr Elementary (now Bouchet Math and Science Academy), just a mile away from Powell.
He said he spent a lot of time around Powell as a kid, since many of his friends went there. As a "young tyke," Flowers and the Bryn Mawr basketball team would regularly take on their neighborhood rivals.
More recently, Flowers has maintained a connection with Powell through the school's Real Men Read program, which he's participated in for the last four years.
"I love reading to kids," Flowers said. "The energy you get from kids — the way that they interact with the stories — allows us to be very theatrical."
The Room to Read partnership was a natural fit for the fraternity, whose motto is "achievement in every field of human endeavor," Flowers said.
Not only will the program encourage kids' love of reading, he said, it will expose kids to "the give-back" — the importance of returning to serve your community.
"It is very difficult to go through any day without reading something: Signs, directions, an envelope. These are things that we take for granted," Flowers said. "Even in the U.S., we know we have an illiteracy issue. We want to make sure that we put this front and center."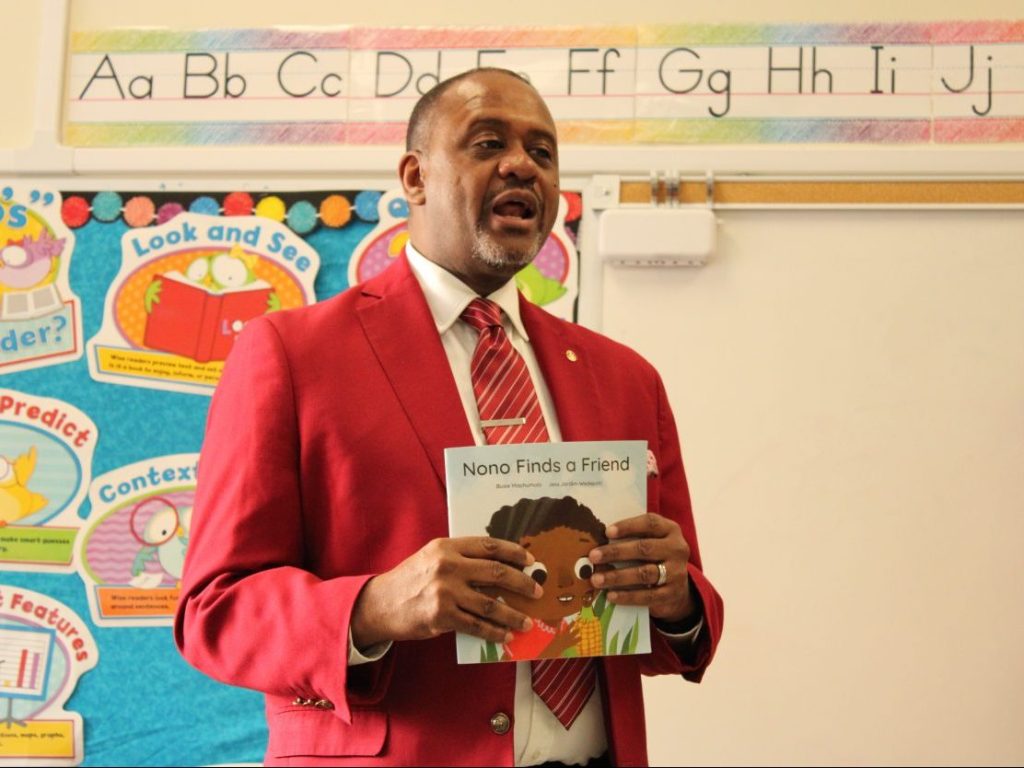 Do stories like this matter to you? Subscribe to Block Club Chicago. Every dime we make funds reporting from Chicago's neighborhoods.
Already subscribe? You can make a tax-deductible donation to support our nonprofit newsroom here.