CITY HALL — A plan to replace the Vienna Beef Factory with a $40 million riverfront driving range cleared another city hurdle.
The city's Zoning Committee voted unanimously in support of Drive Shack, Inc. on Thursday.
In an endorsement of the project, Ald. Scott Waguespack (32nd) said Drive Shack will be far from homes.
The developer "took into consideration very well" concerns expressed by neighbors regarding light, noise and other issues, Waguespack said.
Additionally, some parking has been removed from the original plan and replaced with more "accessible green space."
City Council will cast a final vote on the plan next week.
Noah Szafraniec, a planning examiner with the Department of Planning and Development, said last month the driving range aligns with the city's goal for the area, which is to replace industrial sites along the river with commercial and mixed-use developments. 
The team behind Drive Shack Inc. met with Waguespack and neighbors last fall to present plans for a 102-bay, climate-controlled driving range at 2501 N. Damen Ave. 
RELATED: Plan To Turn North Branch Bend Into A Driving Range, Riverwalk Questioned By Neighbors
If all goes to plan, Drive Shack will open Labor Day weekend of 2021, attorney Paul Shadle said.
Vienna Beef opened a new location in 2016 in Bridgeport, 3847 S. Morgan St., but a museum at the Bucktown factory will not reopen.
RELATED: Vienna Beef Museum Closing, Won't Reopen In Factory's New Spot
Initially, neighbors expressed concerns about the project adding traffic to an already congested intersection. Especially with Chick-fil-A and Panera slated to join the busy intersection.
The team behind Drive Shack told neighbors the company hired an engineer at Kimley-Horn, a nationwide consulting group with a Chicago office, to perform a traffic study and moved their entrance to Elston Avenue to prevent any bottlenecks.
RELATED: Bottleneck At Damen, Elston And Fullerton 'No More,' Rahm Says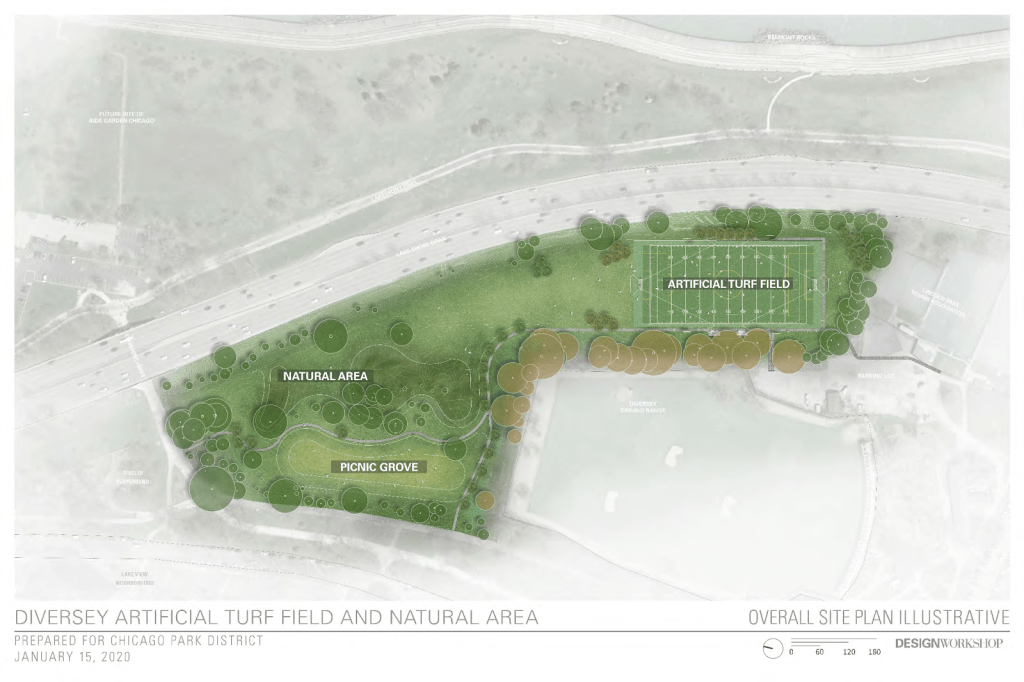 Architect JJ Kazynski told neighbors the range itself would be at the corner of Damen and Fullerton; golfers would hit balls into an outfield facing the river and the Chicago skyline. 
Landscaping plans include rows of canopy trees, ornamental fencing with shrubs and a 10-foot riverwalk that will be publicly accessible to walkers, runners and cyclists. 
Lighting, which will be "voltage-controlled" and confined to the driving bays, will end when the facility closes, Altamiranda said.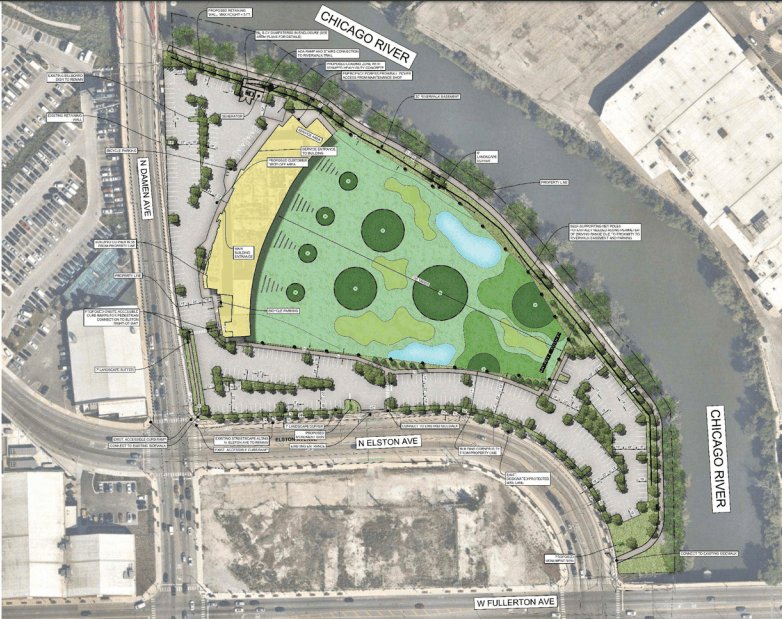 Do stories like this matter to you? Subscribe to Block Club Chicago. Every dime we make funds reporting from Chicago's neighborhoods.
Already subscribe? You can make a tax-deductible donation to support our nonprofit newsroom here.