LINCOLN PARK — Amid a swirl of investigations and chaos at Lincoln Park High School, the Local School Council is adding another investigation to the mix: an independent investigation into CPS' handling of allegations at the school.
Hours after a Sun-Times report detailed why CPS chose to remove the school's top administrators, the school council remained defiant in their support for the ousted officials and voted to hire their own attorney to investigate CPS' investigation of the allegations.
CPS officials called the Local School Council's move "illegal."
Citing anonymous sources, the Sun-Times reported the ousted administrators "minimized sexual misconduct allegations, didn't protect whistleblowers or alleged victims from bullying and retaliation, withheld key evidence from investigators and lied to families about the status of investigations."
Those allegations led the district to launch five investigations and remove four administrators, including the school's principal and assistant principal; two boys basketball coaches; and the girls basketball coach.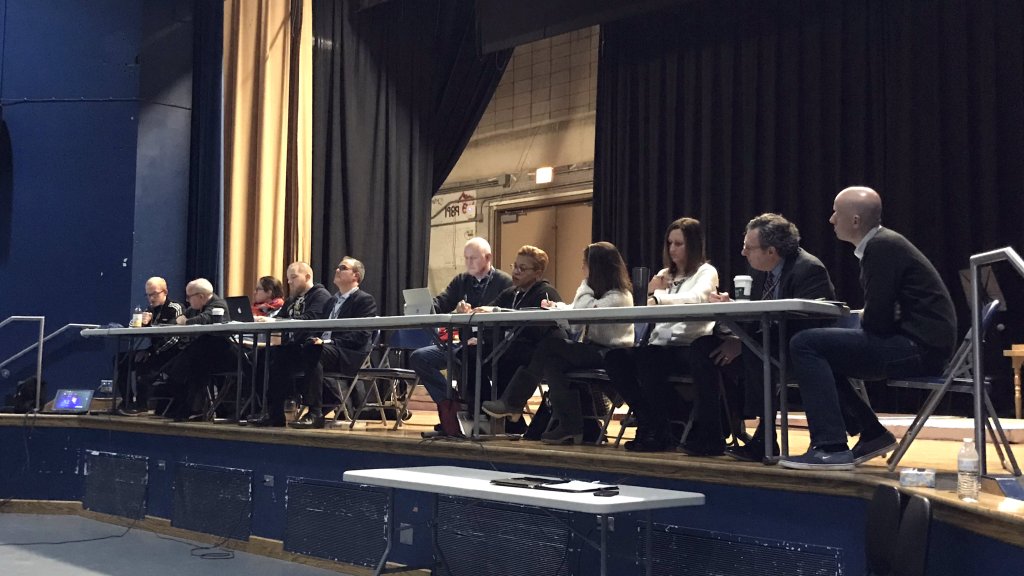 Late last week, a Lincoln Park parent sued the district, alleging the school failed to protect his daughter from being sexually assaulted by another student at the school.
"When serious allegations were brought forward, administrators at Lincoln Park attempted to minimize the severity of the situations and withheld key evidence for an extended period of time," CPS spokesman Michael Passman said Thursday. "…No one else is responsible for their actions."
Despite these allegations, the Local School Council remains supportive of the ousted staffers.
At a meeting Thursday night at the school, parents and students urged the Local School Council to continue to fight CPS' decision to remove interim Principal John Thuet and Assistant Principal Michelle Brumfield. About 60 parents and teachers were present.
The council voted to hire outside counsel to investigate allegations at the school and CPS' investigation into those allegations. The investigation will be handled by the law firm of William Quinlan, who will work on a pro-bono basis. Quinlan has recently been in the spotlight as the attorney defending embattled actor Jussie Smollett.
RELATED: Chaos At Lincoln Park High: Sexual Misconduct, Coverups, Retaliation And More Under Investigation
Passman criticized the decision.
"The LSC's illegal proposed action would obstruct ongoing investigations into student harm and greatly risk re-traumatization for the multiple student victims who must be prioritized at this time," he said.
The CPS investigations are ongoing, and therefore the LSC "does not have the authority to obstruct those investigations by engaging an outside investigator."
CPS said the administrators were removed based on misconduct that was "fully substantiated," but the investigations continue to look into additional possible misconduct at the school.
Passman was also critical of the Local School Council and other parents who have spoken out in defense of the ousted principal and assistant principal.
"Too many adults in the school community are needlessly creating an environment that is perpetuating the life-altering harm done to multiple students, and they are impeding the community's ability to heal," he said.
Local School Council members said they believed CPS leaked details to the Sun-Times despite themselves adhering to CPS' demand that no details of a Tuesday meeting between CPS and the council be shared.
"We honored the request, but just prior to this meeting we were made aware of an article in the Sun-Times where this information has been shared," said Marybeth Jones, a parent representative on the council. "…We would assume by the other party in that meeting on Tuesday night."
"We are not satisfied that CPS conducted a fair, thorough investigation, or was forthcoming with enough substantial detail, that we understand the decision to remove our administration," she said.
In a statement, the Local School Council said they have "overwhelmingly heard from the Lincoln Park High School family that we must uncover the truth."
"The CPS leak made public damaging details about the victim experiences, which is far more harmful than anything the LSC could possibly do," the statement read.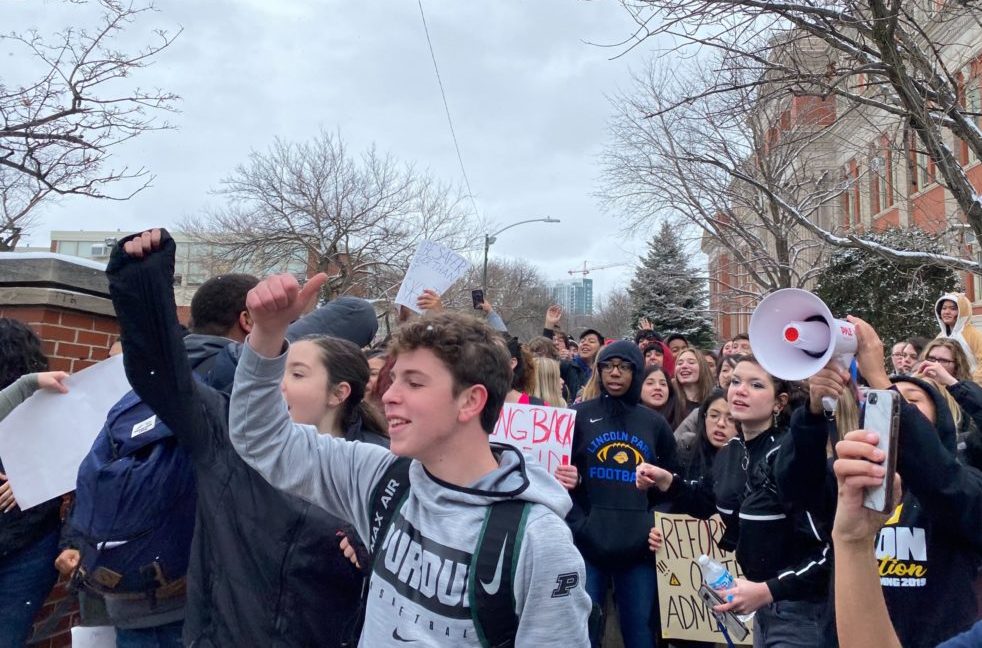 On Tuesday, CPS told the council they are working on a "detailed action plan" for the school, but Jones said the council doesn't trust the plan is in students' best interest.
"One thing we've made clear to CPS leaders is that their actions over the last two weeks have demonstrated they do not understand our community well enough to impose change on our school without more extensive and regular collaboration from the LSC, faculty and staff," she said.
Troy LaRaviere, president of the Chicago Principals and Administrators Association, defended Thuet and Brumfield, saying top CPS officials, not the principal and assistant principal, should be held accountable for the ongoing turmoil at the school.
Principals have reported it is difficult to keep track of how CPS wants administrators to respond to sexual assault allegations and sexual misconduct allegations, he said.
"You have something on paper and then the network keeps contradicting it the next day. One person even told me that when they log on there's a big red banner that comes up that says 'procedures have changed,'" he said.
Passman said that CPS has given complete and consistent guidance to administrators on how to respond to incidents of sexual assault, and that the CPS central office can't be held accountable for the actions of school administrators.
Matthew Ryan, an attorney representing Thuet and Brumfield, said his clients acted appropriately. Ryan did not say whether Thuet or Blumfield plan to sue the district.
"John [Thuet] and Michelle [Blumfield] took each and every allegation of misconduct that came to their attention seriously and they each acted promptly, in good faith, and in the best interests of the students and the community," he said.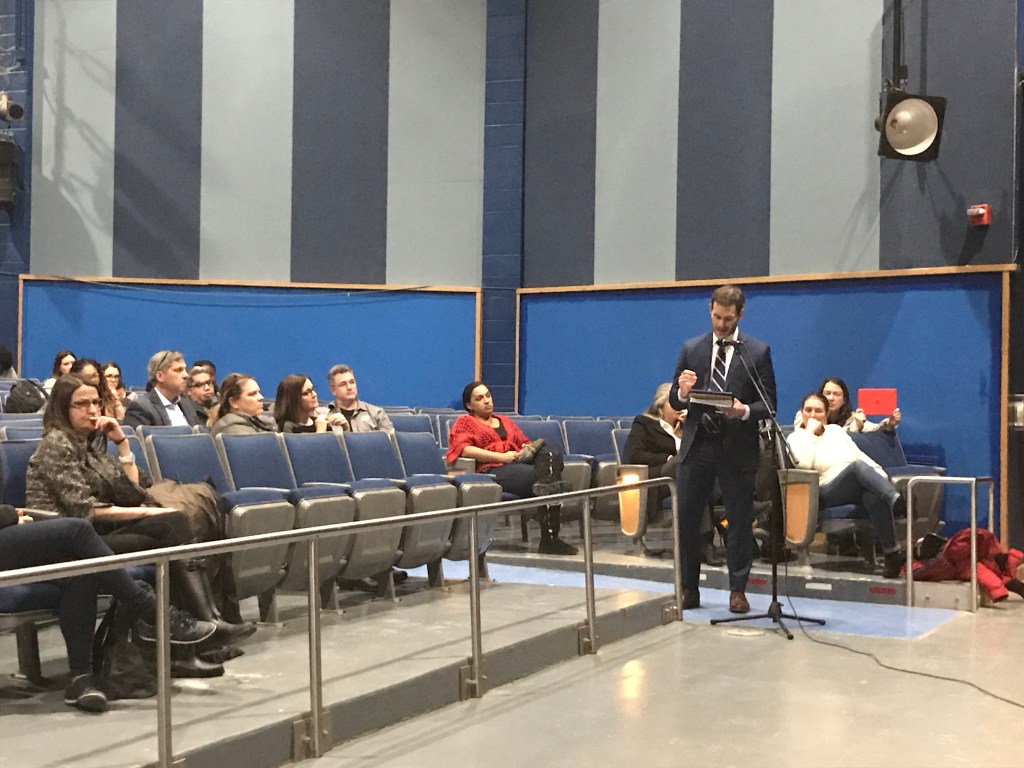 In additional to the claims against the administrators for their handling of the allegations, CPS is investigating an alleged sexual assault on a female student allegedly perpetrated by another minor at the school.
Last Friday, a parent of a 15-year-old student at the school filed a lawsuit against the district, charging that the school failed to prevent his daughter from being sexually assaulted by another student inside the high school after classes.
During the meeting, multiple parents told the Local School Council to dig in their heels and fight for the return of Thuet and Brumfield.
"I would love to see them come back, I mean I think they are tremendous administrators," said John Moser, a parent representative on the council. "…It's difficult to see how one or two missteps in communication and procedures" led to their removal, he said.
LaRaviere, an outspoken critic of CPS and former Mayor Rahm Emanuel, was fired as a CPS principal in 2016. He said his association will support the Local School Council in their fight with the district, but they face an uphill battle to get Thuet and Brumfield reinstated.
"It depends on how much they're willing to organize and fight," he said. "CPS isn't just gonna do it."
Before the Local School Council entered into a closed session to discuss the ongoing search for a new principal, they asked if anyone else would like to speak.
Michelle Horsh, who has a sophomore at the school, said she and other parents were ready for that fight and had a message to the Local School Council.
"You gotta take the gloves off and you gotta keep fighting," she said.
Do stories like this matter to you? Subscribe to Block Club Chicago. Every dime we make funds reporting from Chicago's neighborhoods.
Already subscribe? You can make a tax-deductible donation to support our nonprofit newsroom here.