ANDERSONVILLE — For 41 years, the Ladan family has stood behind the counter of Cas Hardware, making keys and helping solve home repair issues for generations of Andersonville residents.
With the family-run Cas Hardware set to close on Saturday, the Andersonville business community is recognizing the Ladan family's contributions to the neighborhood with a new display on Clark Street.
On a street post near Cas Hardward, 5305 N. Clark St., hangs a sign thanking Cornel, Aurelia and the Ladan children for their 41 years of service to the neighborhood. A second sign asks residents to hang keys from the post as a small token to show the community's appreciation for the mom-and-pop business.
RELATED: Andersonville's Cas Hardware Closing Next Month After 41 Years: 'It's Hard To Leave All This'
The keys will be removed from the post later this week and incorporated into a framed gift to the Ladan's. Members of the Andersonville business community will present Cornel "Junior" Ladan with the picture on Friday in a ceremony for his retirement, said Sara Dinges, executive director of the Andersonville Chamber of Commerce.
"They're a symbol of Andersonville and the types of business and the types of people we have in this community," Dinges said. "We just wanted to do something to show that appreciation, how [Cas Hardware] has been a staple of the community for so many years."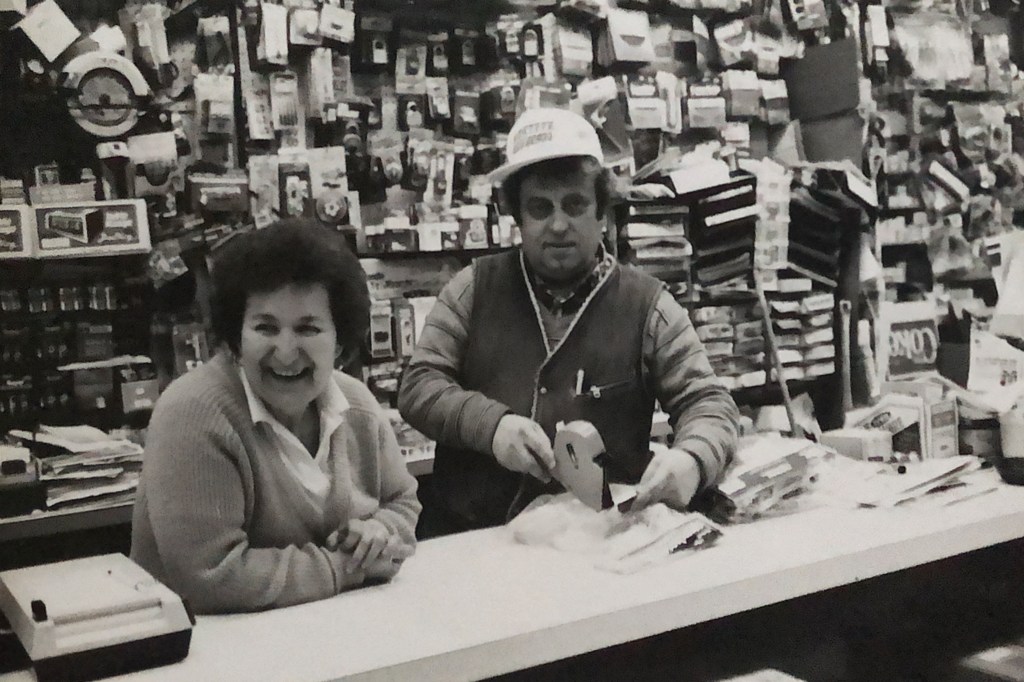 A young immigrant from Yugoslavia, Junior Ladan bought Cas Hardware from a friend in 1979 — eight years after he first came to America with his family. Cas Hardware has actually been open since 1954, but has not been on Clark Street for all of that time.
Since then, Junior — as he is known to customers — has been at the front counter of the hardware store at 5305 N. Clark St. nearly every day for four decades. He and his wife, Aurelia, tended to the business six days a week, and enlisted the help of their children at young ages.
The Ladan's have been a constant on a Clark Street commercial corridor that has changed drastically over the years. From the dingy days in the 1980s to the immaculately streetscaped corridor that's seen today, Clark Street has improved over the years, Junior Laden said.
"In the beginning, it was dirty," he said. "Then they started to fix it in the 80s. They cleaned up the neighborhood. People like to come here, and they come from all around the globe."
Now 75, the elder Laden decided to retire to spend time with his wife and help take care of his mother-in-law, he said. The store's last day in business will be on Saturday, the chamber of commerce confirmed.
In the months since announcing his retirement, Junior has been paid visits from hundreds of customers, thanking him for his service and companionship over the years.
His daughter, Bobi Shaw, has admitted that the outpouring of appreciation has been "emotional" for her father.
"All of this, I don't think they expected," said Shaw, who has been helping out at the store in recent months. Ladan was unavailable Tuesday as he was working to fix a customer's lamp off premises, she said. "He just feels really appreciated and humbled that everyone is coming out."
Ladan is the most recent guest on the "Always Andersonville" podcast, where he spoke about his years on Clark Street and the changes he's seen. Dinges said the episode is a way to show the public what small business owners mean to the community.
"A business like Cas, their impact on the neighborhood is kind of hard to put into words," she said. "It's so far reaching."
Customers only have a few days left to wish the Laden family farewell. But Junior Laden will continue to repair lamps and work with local antiques businesses to help fix up old items.
"It's hard to leave all this," Junior previously told Block Club. "You meet people from different parts of the city, different states and all over the world. It's unbelievable how you meet so many people."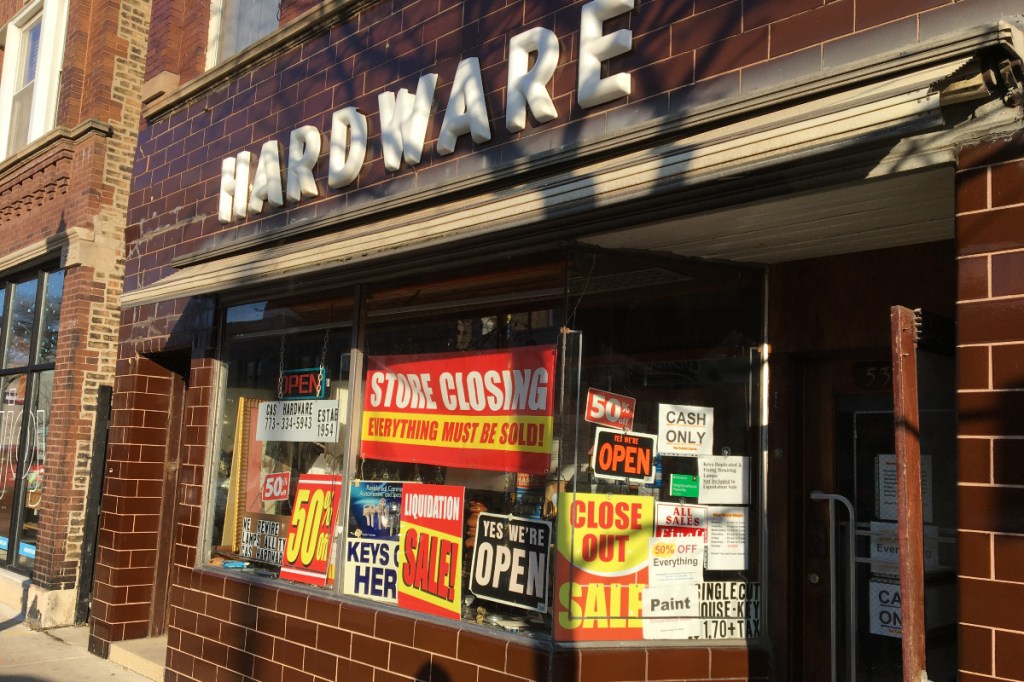 Do stories like this matter to you? Subscribe to Block Club Chicago. Every dime we make funds reporting from Chicago's neighborhoods.
Already subscribe? Click here to support Block Club with a tax-deductible donation.