PILSEN — After a post alleging discrimination against Spanish-speaking customers went viral, elected leaders are demanding more bilingual workers be hired at Pilsen's Cesar Chavez U.S. Post Office branch.
Ald. Byron Sigcho-Lopez (25th), State Rep. Theresa Mah and Lincoln United Methodist Pastor Emma Lozano are calling for post office officials to investigate the post office at 1859 S. Ashland Ave. in the majority-Hispanic neighborhood. In response to the Pilsen incident, U.S. Rep. Jesus "Chuy" García also sent a letter to the U.S. Post Office officials requesting an "immediate and thorough review of reports."
"As an immigrant and representative of a district home to multiethnic and multilingual communities, I take these allegations very seriously," García said.
If an investigation yields proof of discrimination or racism, Sigcho-Lopez wants to see the employee fired. He said there have been a number of discriminatory complaints at other post offices in his ward.
"It's appalling," he said.
The call to action comes after business owner and Pilsen resident Evelyn Gonzalez described an encounter where she witnessed four Spanish-speaking customers turned away by a post office worker because she did not speak Spanish. 
The viral post was shared more than 7,000 times since Feb. 3.
Gonzalez said she witnessed the postal service worker "mistreat" Spanish-speaking customers seeking service.
Before they could express themselves and Gonzalez could translate, the postal service worker allegedly moved on to the next customer, Gonzalez said.
"I found myself helping four people because she kept being disrespectful. … She would say, 'Speak English, I'm not going to help you. Next,'" Gonzalez said of the encounter.
In a span of 10 minutes, Gonzalez said the worker also refused to accept a $20 bill from one customer and refused to help another customer who was trying to send a letter to Mexico.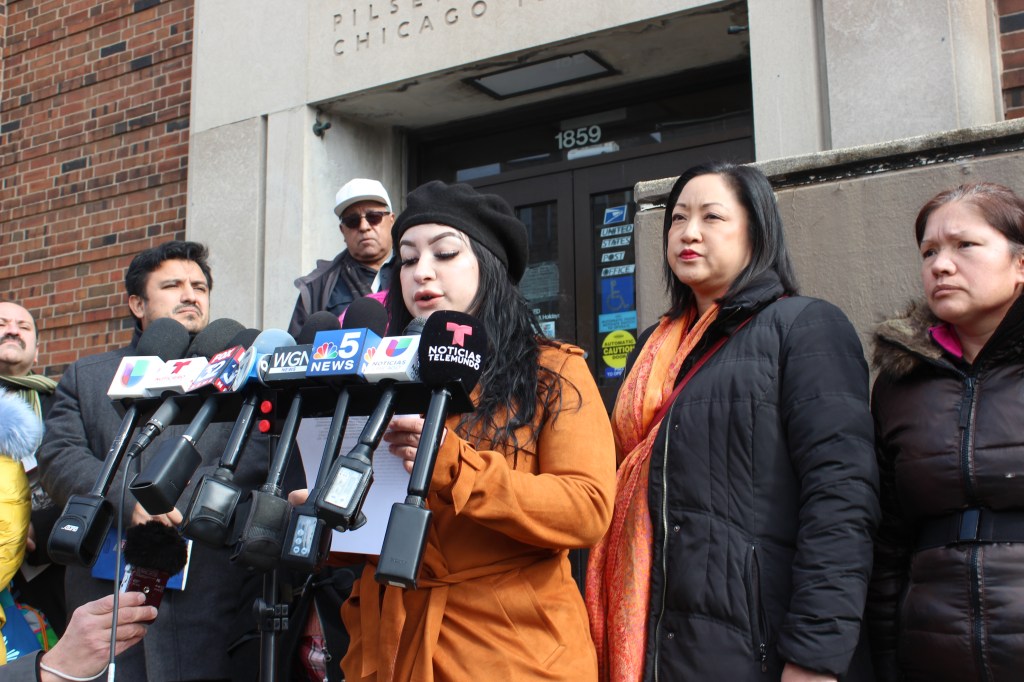 After repeatedly cutting off customers, Gonzalez told the worker she didn't need to be "disrespectful" just because customers couldn't speak English. 
Gonzalez said the worker than preceded to threaten Gonzalez by calling the cops.
After the post went viral, Gonzalez said she saw other commenters shared similar experiences at the Pilsen post office with the same worker.  
"I'm angry because that is not how you treat my neighbors," Gonzalez said. "I am a small business owner and I come here often. I have seen her treat people like this before. This is not the first time.
"A change needs to be made immediately."
Lozano, pastor of Lincoln United Methodist Church, said government officials need to address the serious problem of systemic racism by hiring more workers that reflect the communities they serve.
"We are now 30 percent of the population and we don't have a single person who speaks our language" at this post office, Lozano said.
"We don't blame the people or the workers here that don't know Spanish because they are not obligated to speak Spanish. We blame the systemic racism that has kept us out of [being represented] … in the city of Chicago, the state of Illinois and all over the country."
Mah, whose district includes Chinatown and Pilsen, said she was "outraged" and "troubled" by the post.
"Our communities deserve respect, they deserve service and to be able to access government services," Mah said. Similar instances have been reported in Chinatown, she said.
"Investigations need to take place to make sure there is staff at various government offices at all levels to ensure whether they speak English or not, they have access to services," Mah said.
The United States Postal Service strives to treat its employees and customers with dignity and respect, said Tim Norman, a spokesman for the agency.
In a statement, a U.S. Postal Service spokesman said the agency was recently made aware of the incident, "which involved one of our employees denying service to some of our Spanish speaking customers."
"We want to sincerely apologize to any and all our valued customers who were affected by these actions and denied service," he said. "This reported incident is being fully investigated and the Postal Service will take all appropriate action necessary to improve service to our valued customers."
Postal Service spokesman Tim Norman acknowledged that at times bilingual employees might not be available, but retail clerks have bilingual tools they can use to communicate.
Asked about the lack of bilingual signs at the Pilsen station, Norman said he was not sure why the station did not have that information.
"The Cesar Chavez station also has translation-friendly signs where they can scan with their favorite translator app and see our menu boards and retail signage," Norman said.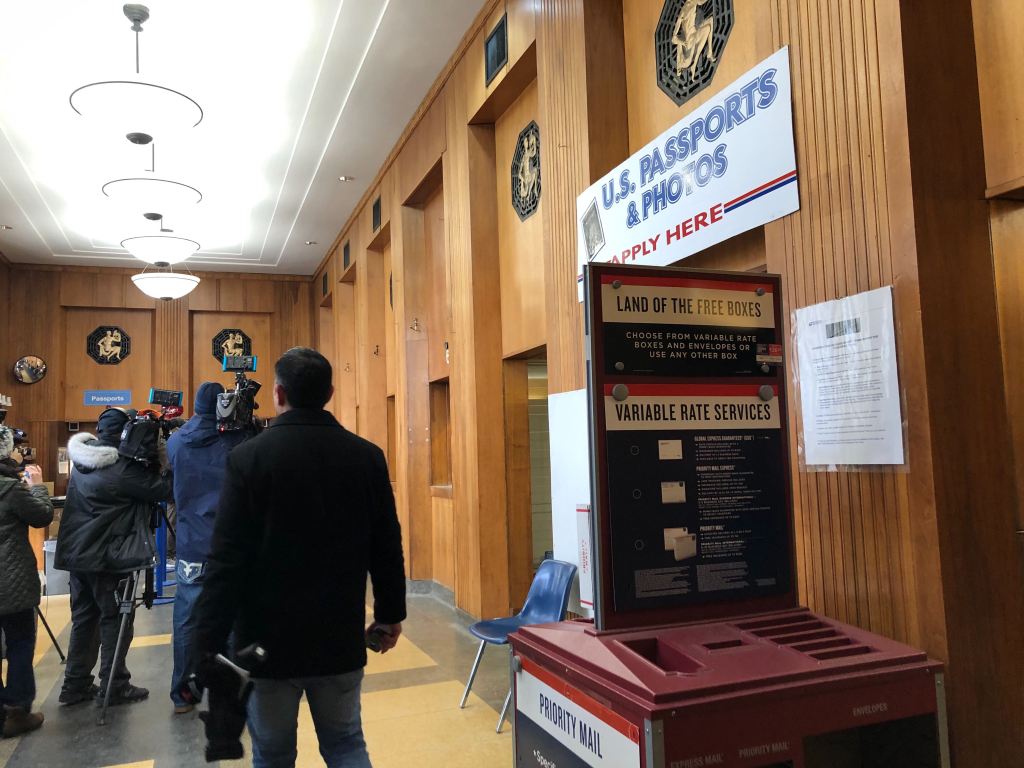 On Monday, Pilsen resident Elvira Arellano said she tried to send a letter to State Rep. Tony Muñoz. While employees were able to help her send the letter, not one employee could speak Spanish, she said.
Nieves Vega, 80, who has lived in Pilsen all her life, said she has had to intervene several times to help other customers who only speak Spanish.
Another Pilsen resident said she has witnessed issues at the post office for years.
"They are super rude," she said. "If they have an issue they won't try to help."
Do stories like this matter to you? Subscribe to Block Club Chicago. Every dime we make funds reporting from Chicago's neighborhoods.
Already subscribe? Click here to support Block Club with a tax-deductible donation.