LINCOLN PARK — After a tumultuous week, Lincoln Park High School's Local School Council on Friday called for more transparency on what's happening at its beleaguered school.
The group called on Chicago Public School officials to give them more information into what led the district to dismiss three administrators — Interim Principal John Thuet, Assistant Principal Michelle Brumfield and Dean John Johnson. The LSC, parents and teachers have defended the three amid the turmoil of the last week.
The school "was finally trending in the right direction. Sadly this week, progress has turned into chaos," Marybeth Jones, a parent representative on the local school council, told reporters at a press conference Friday morning.
"We continue to believe strongly that Mr. Thuet, Ms. Brumfield and Mr. Johnson are part of the solution for our school, based on the impact they made in their short tenure," she said.
A community representative on the council, Eli Grant, said the group had a call yesterday with CPS' Office of Safety and Security, but the call didn't address their concerns.
"We need to go to a higher level and understand why the decisions have been made to get us to this point. That wasn't that conversation yesterday. We're ready to have that conversation whenever CPS is ready to do so," he said.
The week began with a student walk-out Monday to protest the decision by CPS to remove the administrators, suspend the boys basketball season and remove a basketball coach.
On Monday evening, CPS officials told the community there were four separate investigations launched by the district's Office of Inspector General and its Office of Student Protections.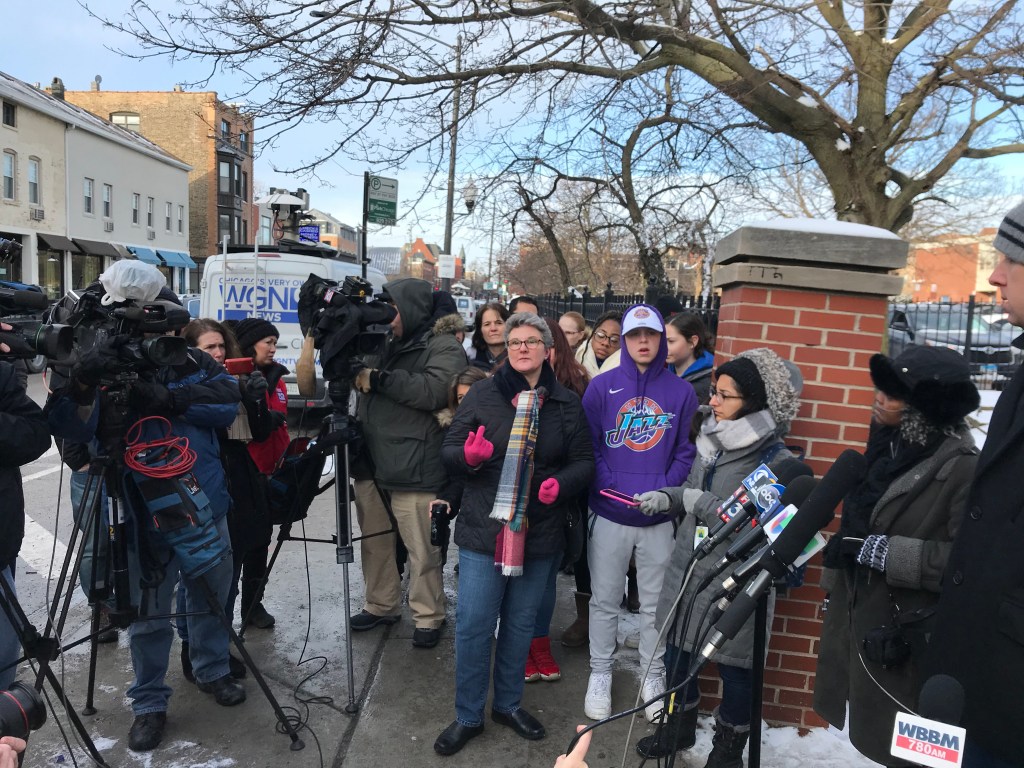 District officials said the allegations include both adult-on-student and student-on-student sexual misconduct, failure to follow proper reporting procedures, retaliations against witnesses, interference with an official investigation by school leadership and failure to create safety plans for students, among other allegations.
But the district did not specify the allegations against Thuet, Brumfield or Johnson. During the meeting students, teachers and parents defended the administrators, who they claim were instrumental to improving the atmosphere of the school.
Grant said he and the entire school council continue to support Thuet and the other administrators.
"Every piece of evidence that we have about Mr. Thuet is that he's extremely thoughtful and by the book," he said. "And to hear that that wasn't the way that things happened, doesn't jive in any of our minds at the LSC, or students or faculty."
RELATED: Chaos At Lincoln Park High: Sexual Misconduct, Coverups, Retaliation And More Under Investigation
At the Monday meeting, Judith Gibbs, a retired CPS principal, was introduced to the community as the new interim leader of the school. But by Wednesday she had left after a video obtained by the Sun-Times allegedly showed the administrator placing her hands on a student.
On Wednesday evening, CPS sent a letter to LPHS families informing them that Gibbs had decided to leave the school after "determining that she was not a good fit for LPHS." The letter did not mention the alleged incident or the video.
Grant criticized the way the matter was handled.
"The video speaks for itself in terms of what is supposed to have happened. I think, even more disconcerting about that, was the statement and the letter that was received after the fact didn't address it in one bit," he said.
On Thursday students protested again, with some silently sitting in the hallways while others held protest signs and marched down the corridors of the school.
RELATED: Lincoln Park High School Loses Another Administrator After Leader Allegedly Grabbed Student's Face
With tensions running high, several fights broke out among students. By 1 p.m. multiple students told Block Club that only a few hundred of the over 2,000 students enrolled at the school remained inside.
Carlos Reynoso, a senior, said the chaotic scenes at the school are directly attributable to the lack of communication from the district.
"Basically CPS haven't answered for what they've done and we think we deserve an answer because everybody's angry and frustrated," he said. "… Because CPS haven't helped us, it's leading to there being no control, so many fights. It's a lot of things that doesn't feel like a good school atmosphere."
A freshman who asked not to be named said the recent events have changed his opinion of the school — one he chose to go to because his sister attended. He said he felt comfortable there.
"It definitely changed my opinion … seeing how everyone, like, was willing just to give up that easy," he said.
The student left school early on Thursday, but said it will be up to his parents whether he attends on Friday.
"That part's not up to me. I wouldn't mind coming back, but until I know everything is okay and safe, I'd rather stay at home," he said.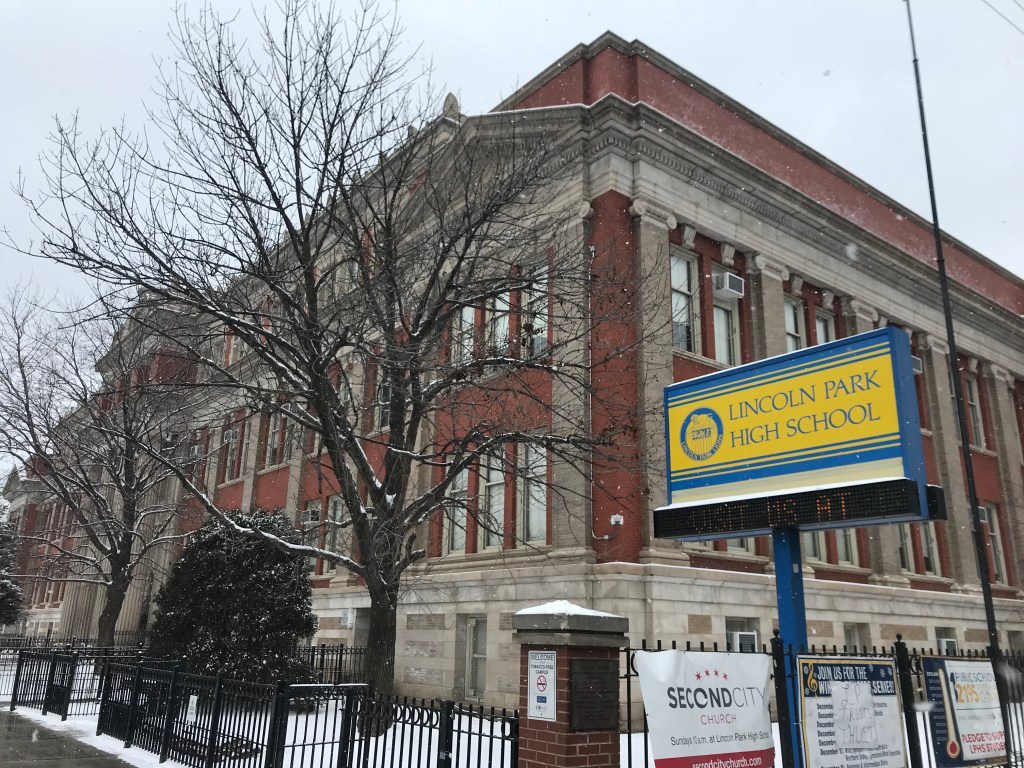 The Local School Council said the next step is to continue to push for a meeting with CPS leaders and Mayor Lori Lightfoot. 
Calling the circumstances at Lincoln Park High School 'horrifying," Lightfoot said she's willing to meet with the Local School Council.
"There's a lot of things that were going on that involve student-on-student, that involve adult-on-student, and there's serious questions about whether or not the administration that was there acted in a responsible way," she said Friday afternoon. "…Obviously we've got to have some sensitivities around the privacy interests of the students, and their parents have expressed that quite clearly. There are also ongoing investigations and I want to make sure that those are independent and done the right way, but I'm happy to sit down with them."
The suspensions and ousters of staff have shocked the school community, but it was "absolutely necessary that CPS act and act definitively, because students were being put at risk," Lightfoot said.
Reporter Maxwell Evans contributed to this story.
Do stories like this matter to you? Subscribe to Block Club Chicago. Every dime we make funds reporting from Chicago's neighborhoods.
Already subscribe? Click here to support Block Club with a tax-deductible donation.