WEST LOOP — The proposed location of a weed dispensary that aims to open in the West Loop — near the city's biggest and best-known drug rehab center — is raising eyebrows.
The West Loop weed derby began in earnest Wednesday night as NuMed Chicago pitched plans to open on the second floor of a building at 935 W. Randolph St. above a barbershop. Customers would enter the corner building on Sangamon and exit on Randolph, placing it next door to The Haymarket Center, a residential and outpatient substance abuse facility at 125 N. Sangamon St.
About 75 neighbors gathered at Catalyst Ranch, 656 W. Randolph St., to hear the plans for the dispensary. The meeting was the first of several planned as operators rally to open weed dispensaries in the booming neighborhood.
Dr. Dan Lustig, president and CEO of the Haymarket Center, told the audience the treatment facility has been in the West Loop for 45 years, long before the recent development boom. A dispensary would cause issues for his patients, he said.
"On a daily basis I have over 500 patients that are in my building, including women and children under the age of 5," he said. "… This cannot possibly be a good idea to locate a facility next door to Chicago's largest treatment center. There is nothing that can be said that will reduce the triggering effect of this establishment being located next door."
Ald. Walter Burnett Jr. (27th) said NuMed will have a tough time winning his support over Haymarket's objection.
"When they told me they [were] opening up next to Haymarket, I said, 'You're going to have a challenge doing it right there,"' he said.
"I empathize with Haymarket, you know, I'm a former alcoholic, I was a teenage alcoholic. I do clean and sober dances every month. I'm 100 percent in support of Haymarket, I think it's bad to have it next door. … I always empathize with the person who's there first."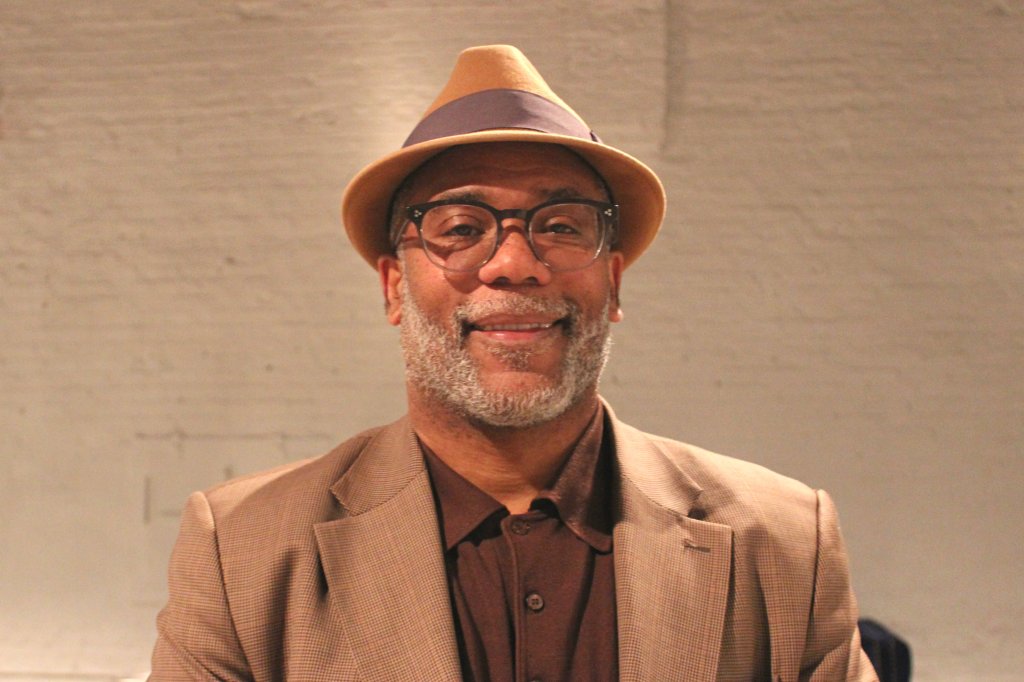 It will ultimately be up to the Zoning Board of Appeals to decide if the dispensary can receive a special-use permit, but Burnett said the zoning board considers the local alderman's opinion "to a certain extent." The zoning board is supposedly outside the influence of an alderman, but it frequently asks applicants if they have a letter of support.
"Someone like Haymarket has a lot of support, not only citywide, they have more support in the state and Springfield than they do here. So I would imagine they're gonna have a challenge," he said.
Jonah Rapino, director of marketing at NuMed, said the company will try to win Haymarket's support.
"We want to be good neighbors and we feel like we can add value, not only to the neighborhood, but also a place like Haymarket. I think there's a huge paradigm shift that is still in the midst of moving and not everyone is in the same place in that," he said.
"The state of Illinois has a program called the Opioid Alternative [Pilot] Program, and that is directly bringing people involved in that situation about opioids and saying, 'Hey, maybe marijuana is a good alternative.'"
A man who attended the meeting said he's not against cannabis dispensaries, but he is against one opening at that location.
"I'm a huge fan of weed. That being said, I think it would be in incredibly poor taste to locate this next to the Haymarket Center, which is one of the city's most important assets for treating adolescents with substance abuse problems," he said.
Beyond the issue with Haymarket, Burnett said he would like to see a dispensary open on Randolph and he will support the company that does the most to work with Black Chicagoans.
"So I got them all competing with each other to see which one is going to have the largest minority participation, and I told all of them, 'The one who has the best minority participation is most likely going to be the one I support,'" he said.
RELATED: West Loop Alderman's Message To Weed Dispensary Owners: Get A Black Partner Or Don't Come To My Ward
State law allowed the medical dispensaries to convert to dual-use shops and gave them permission to open a second, standalone recreational dispensary. The law requires the ownership structure of the second site to be the same as the medical license, but Burnett said he's told them to figure out other ways to create equity in their project.
"All of them are figuring out ways of doing it. They came up with some creative ways. You're going to be surprised," he said. "… And I'm trying to get lawyers to look at it; I don't trust any of them. I hate to say that, but we'll see."
Do stories like this matter to you? Subscribe to Block Club Chicago. Every dime we make funds reporting from Chicago's neighborhoods.
Already subscribe? Click here to support Block Club with a tax-deductible donation.