LEIGHTON CRIMINAL COURTHOUSE — A man on probation for concealing a homicide was charged with the murder of Diamond Turner, a 21-year-old killed in 2017 – and one of more than 50 unsolved strangulations of Black women in Chicago.
The man, 52-year-old Arthur Hilliard, was denied bond Thursday after being charged with first degree murder. That comes three years after the incident, a time span which interim Chicago Police Supt. Charlie Beck blamed on delayed DNA test results.
Community activists believe had Hilliard been charged sooner, another man — whose murder came after Turner's and who Hilliard is currently a suspect in — may have been avoided. They also believe there is a chance Hilliard may be responsible for some of the dozens of unsolved murders of women, mostly Black women, in Chicago and implored police to take a hard look at those cases.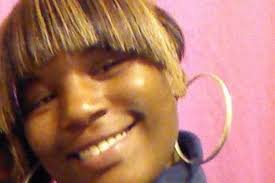 Outside the criminal courthouse at 2650 S. California Ave. Thursday, where Cook County Circuit Court Judge Mary Marubio denied bond for Hilliard, Turner's family expressed relief.
"He's in jail, he ain't out harming nobody else," Turner's aunt, Latonya Turner, said. "It's been three long years for me, my sister, my whole family."
Assistant State's Attorney James Murphy did not speculate on why it took so long to charge Hilliard, who was suspected early on with the crime. But in an unrelated news conference Thursday, interim police Superintendent Charlie Beck confirmed Hilliard was the "prime suspect" in the 3-year-old case and blamed the delay on DNA test results from the State Police crime lab.
"The return of the DNA was what took so long. You know, we don't have the full ability, as with some police departments, to analyze our own DNA. So we have to rely on the state and as soon as the DNA came back, the warrant was served," Beck said.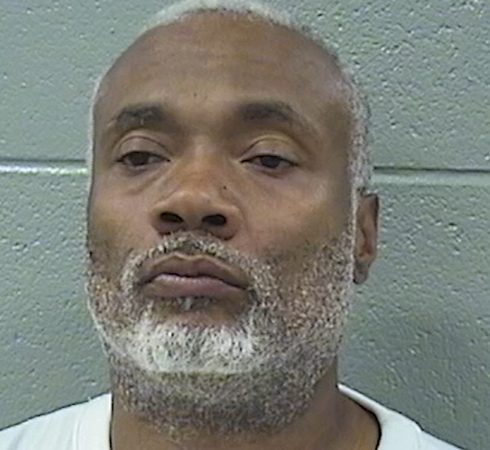 During Thursday's bond court hearing, Murphy said Hilliard is also a suspect in the murder of a person stabbed to death in an apartment complex, allegedly after an argument with Hilliard. Murphy would not offer any additional details about that case. 
Hilliard is also a suspect in the homicide of 52-year-old Andre Williams, who was found stabbed 8 times — 4 times in the neck and head area and 4 times in the abdomen — on the Near West Side. Hilliard was captured on surveillance video pulling a shopping cart that contained Williams' body from his garage to 701 S. Campbell Ave. on August 31, 2018 — a year and a half after Turner's murder. Williams was a tenant of a building Hilliard managed at 2452 W. Lexington St., near where his body was found. Williams had been in an argument over money with Hilliard two weeks prior to his murder, Murphy said.
Hilliard was charged with concealment of a homicide in September in the Williams case and ultimately pled guilty, receiving 300 days in jail. Police are now taking another look at that case as well.
Outside the courthouse Thursday, Andre's sister Shawndra Williams said she believes Hilliard is responsible for her brother's murder, a murder that could have been avoided if the police acted faster. She also said she expects Hilliard to ultimately be charged for her brother's murder.
"If they would have locked him up when Diamond got killed he wouldn't have had a chance to hurt my brother or no-one else. My brother is not the only one he hurt. He's been doing some stuff," Willams said.
"My brother was in a wheelchair and couldn't run, skip, jump or hop. And he murdered my brother and left him in an alley in a shopping cart like garbage."
The Turner Murder
Prosecutors allege that Hilliard and Turner went to a club on the night of February 28, 2017. They returned to Hilliard's Grand Crossing apartment where they were drinking with three others who lived there. Later, one witness said he saw Turner in Hilliard's bed while Hilliard was still in the living room. The witness asked Turner what was wrong and she said she was annoyed with Hilliard.
Later, the witness went to another bedroom and heard Hilliard go into his bedroom, Murphy said. Later, another witness saw drops of blood in the hallway and kitchen, along with a missing bucket from the bathroom. Hilliard told the witness that the blood was from a cut on his leg but did not show anyone the cut, Murphy said. 
As one witness cleaned the floor, Hilliard told the others Turner left the apartment, but her jacket and shoes from the night before were still in the apartment, Murphy said. None of the witnesses saw or heard Turner leave that night or the next morning, Murphy added.
The next morning, one of the witnesses was awoken by Hilliard who wanted his help cleaning a carport, located in the rear of the building. While the witness was cleaning, he noticed a black jacket sticking out of a Dumpster next to the car port that looked like the one Turner wore the night before.
The witness then saw Hilliard retrieve a garbage can from across the alley and place it near the rear of the apartment and was told by Hilliard not to touch it. Hilliard then entered the apartment and when the witness went inside, he was observed cleaning a hammer, Murphy said.
Additionally, a witness helped Hilliard carry his mattress, described as "soaking" to a home across the street, where it was held for a couple days before Hilliard got rid of it, Murphy said.
Turner was reported missing March 1, 2017, and her body was found by sanitation workers two days later, partially naked and face down in a garbage can in the alley behind Hilliard's apartment. An autopsy showed she was killed by blunt force trauma and asphyxia and ruled a homicide by the Cook County Medical Examiner's office.
The next day, Hilliard was confronted by Turner's family, and police were notified, Murphy said. Turner's blood was found on the floorboard in Hilliard's room. Murphy added that at first Hilliard said Turner got into a white car and left, but then said one of the witnesses killed Turner with a hammer.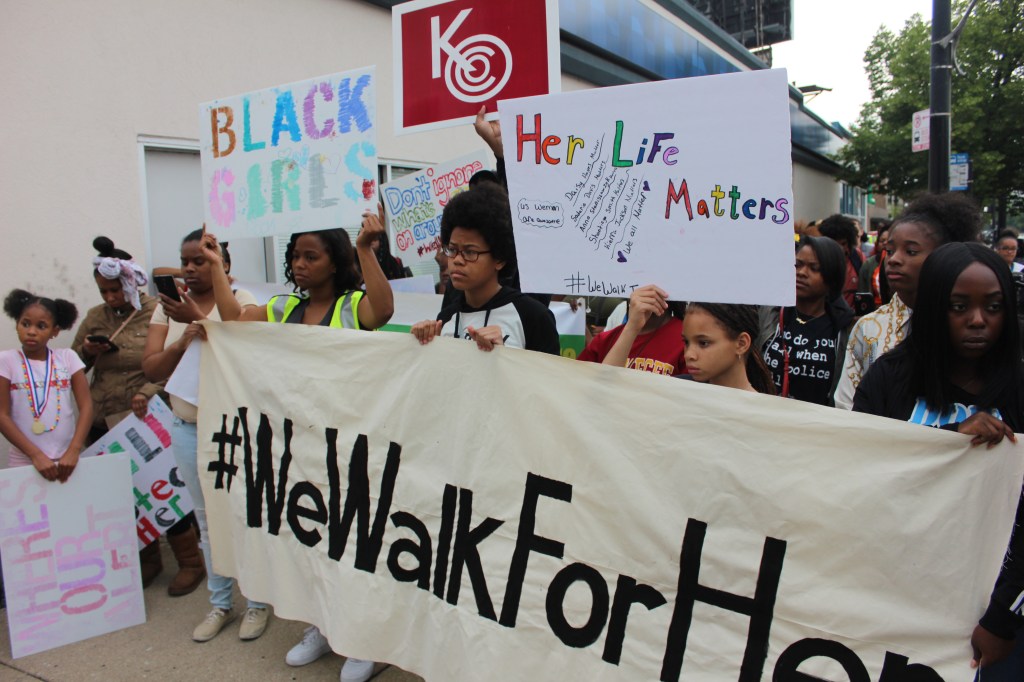 A serial killer?
Along with the murder of the unknown person in an apartment complex and the murder of Andre Williams, there are approximately 50 unsolved murders of Black women on the South and West sides where strangulation took place.
In April 2019, the FBI and Chicago Police created a task force to look into the cases to see if there were any links between them. At the time, Chicago police spokesman Howard Ludwig said the evidence doesn't point to a serial killer. However, the Murder Accountability Project, which uses data and an algorithm to investigate possible links, issued a report last March saying the collection of killings had "characteristics suggestive of serial murder."
It is unknown if Hilliard fits the profile of any of the unsolved cases, but activist Andrew Holmes, who stood with Turner's family outside the courthouse on Thursday, said law enforcement needs to dig deeper into his past.
"The family is asking, I am asking, that the detectives look into all of those unsolved cases with females just in case there is some probable cause or evidence that these are linked."
Hilliard is due back in court February 18 at noon.