DOWNTOWN — Illinois will soon start helping drivers get back their licenses if they lost them over parking tickets.
The License to Work Act, signed by Gov. JB Pritzker in mid-January, will go into effect July 1. But starting in February, the state will start contacting people throughout Illinois with information about their licenses if they were suspended for non-moving violations like not paying parking tickets.
By the end, tens of thousands of people are expected to get their licenses reinstated.
The process will be largely automatic, but there are a few steps people need to take to ensure they get their licenses back if they were revoked, said Dave Druker, a spokesman for the Illinois Secretary of State's Office.
Here's what you'll need to do:
1. Make Sure Your Address Is Up To Date
The Illinois Secretary of State's office will start sending notices to people in February to tell them the status of their license.
But to get that notice, you need to make sure the office has your correct address — especially if it's been a few years or you've moved since your license was revoked.
You can update your address online or in person at a Secretary of State office.
2. Make Sure Your License Hasn't Expired
If your license would have expired in between the time it was revoked and now, you'll need to get a new license.
If that's the case, once reinstated, you can renew your license at a Secretary of State office. You'll get a temporary, paper ID until the office mails you a permanent one (which is also why you should make sure your address is updated).
3. Check Your License Status
The notices about suspensions being rescinded will start going out "in the very near future," Ducker said.
Once you get that notice, you can call the state at 217-782-3720 to check the status of your license.
It's important you check that status because, while the reinstatements are largely automatic, not everyone will get their licenses back. People who lost their licenses for things not covered in the new law — like for speeding or "more serious offenses" — won't get reinstated, Ducker said.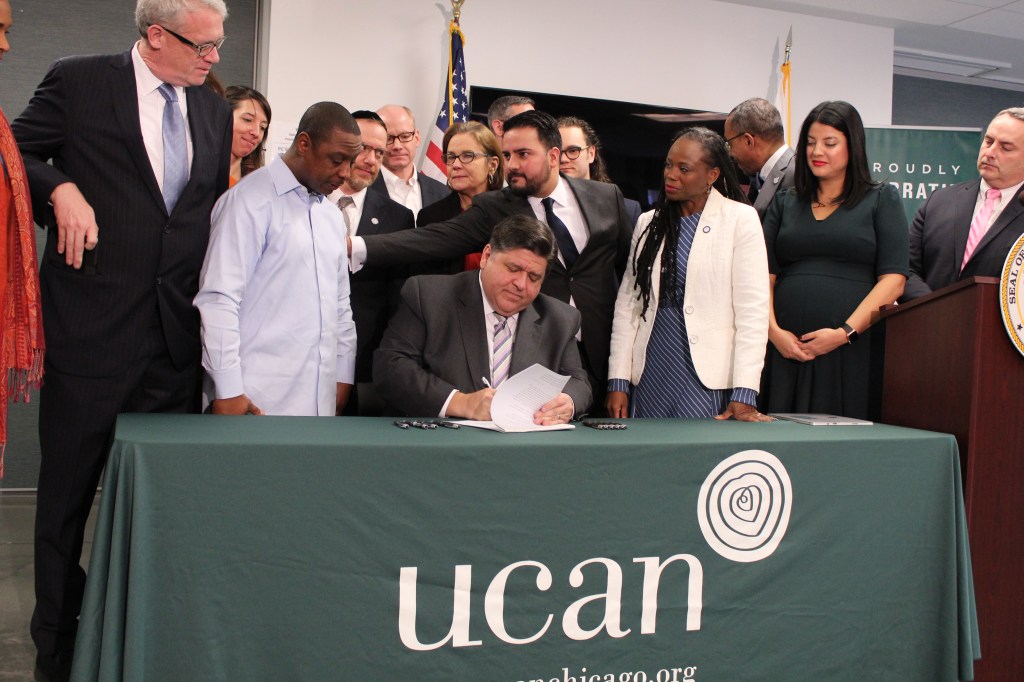 Do stories like this matter to you? Subscribe to Block Club Chicago. Every dime we make funds reporting from Chicago's neighborhoods.
Already subscribe? Click here to support Block Club with a tax-deductible donation.