BUCKTOWN — A corner liquor and convenience store that has called Bucktown home for more than 40 years is closing, a store employee said Friday.
Grisel & Liquor Food & Liquors, 2200 W. Armitage Ave., will be replaced by a dentist's office, the employee said.
The employee, who would not give his name, did not provide any other information.
On Tuesday neighbors noticed a large banner that read, "Going Out of Business SALE." The banner hung underneath the store's name, Grisel & Junior.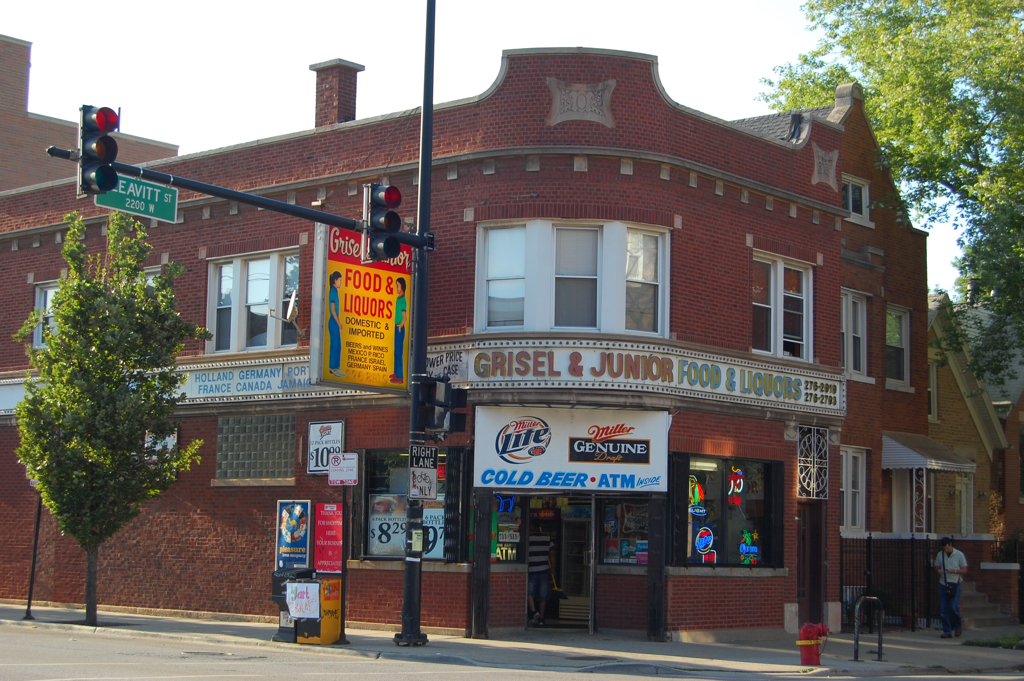 For decades, a red and yellow sign featuring a cartoon woman and man facing each other hung above the store until it vanished a few years back. Saddened by the loss, artist Derek Erdman recreated a replica, leading people to share their Grisel and Junior memories on social media.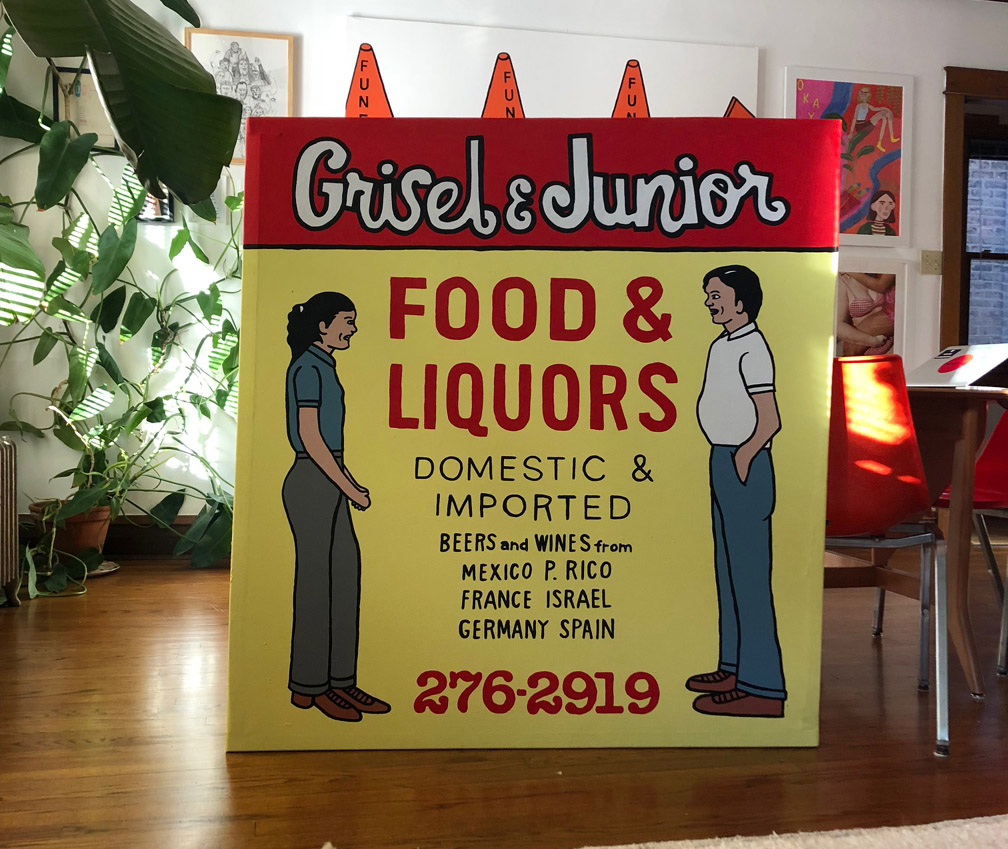 Bucktown Community Organization president Steve Jensen said the store was a neighborhood staple and in operation when he moved to Bucktown in 1979.
The family that created the store no longer owns it, Jensen said.
"It's sad to see them go, but it's probably a sign of the times," he said. "Thankfully, we've got other options."
Bucktown Market, 1758 W. Wabansia Ave., and Polonia Food & Liquor, 1956 W. Armitage Ave., are examples of neighborhood corner stores still in operation.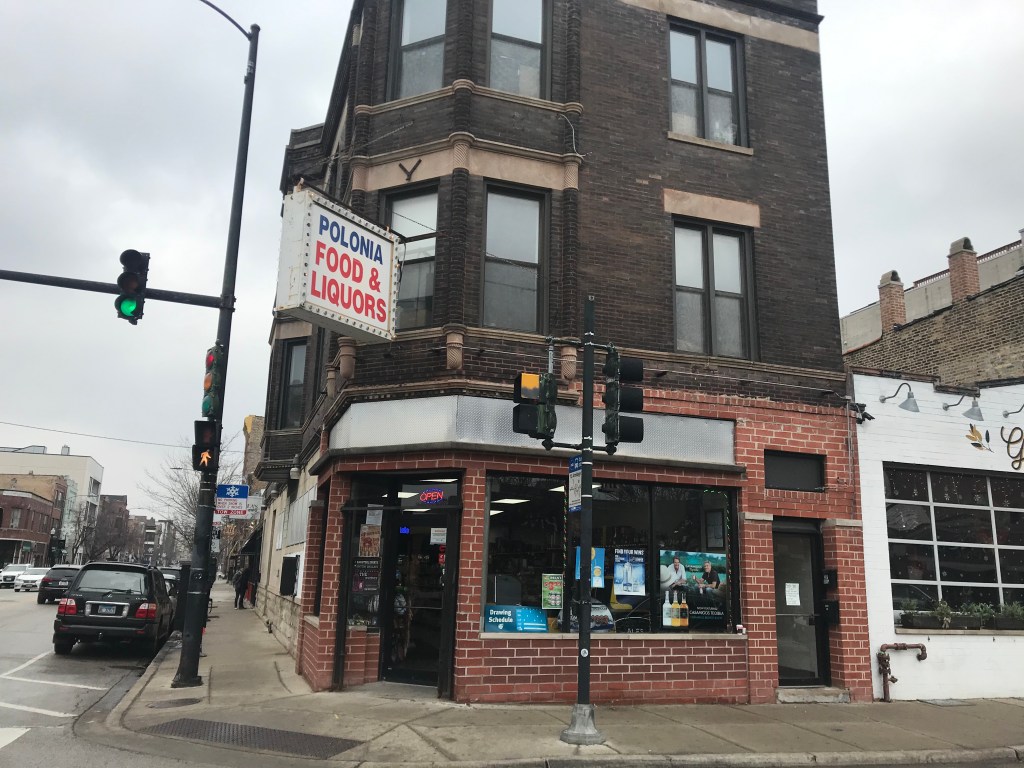 "Bucktown was [once] full of corner stores," Jensen said. "When you see storefronts that are now apartments or condos, on side streets, those all used to be functional stores."
Gerardo Casas has lived across the street from Grisel & Junior for nine years.
The store reminded him of the bodegas sprinkled throughout and integrated within New York City neighborhoods.
"It's not on a big busy corner, it's nestled in the 'hood," he said. "It's kind of a bummer. Not because I don't use dentists, but [that's] not something fun in the neighborhood."
Across the street from Grisel & Juniors is Nook at 2151 W. Armitage Ave. Before the daycare center opened, that corner storefront was home to a neighborhood bar and sandwich shop, Casas said.
"It was sad when we lost that, too," he said. "It was a place where the neighbors would show up. … It was kind of cool to have that right there. Now, I feel like, 'Oh no, it's another loss.'"
When the store closes, Casas said he will mostly miss a cashier named George — a longtime employee known for his friendly demeanor and his ability to memorize neighbors' names and orders.
George always knew what Casas needed: a Diet Coke for his wife and a six-pack of Old Style for himself.
"He's so friendly, he knows everybody," he said. "He talks to everybody that way, he's just a good dude."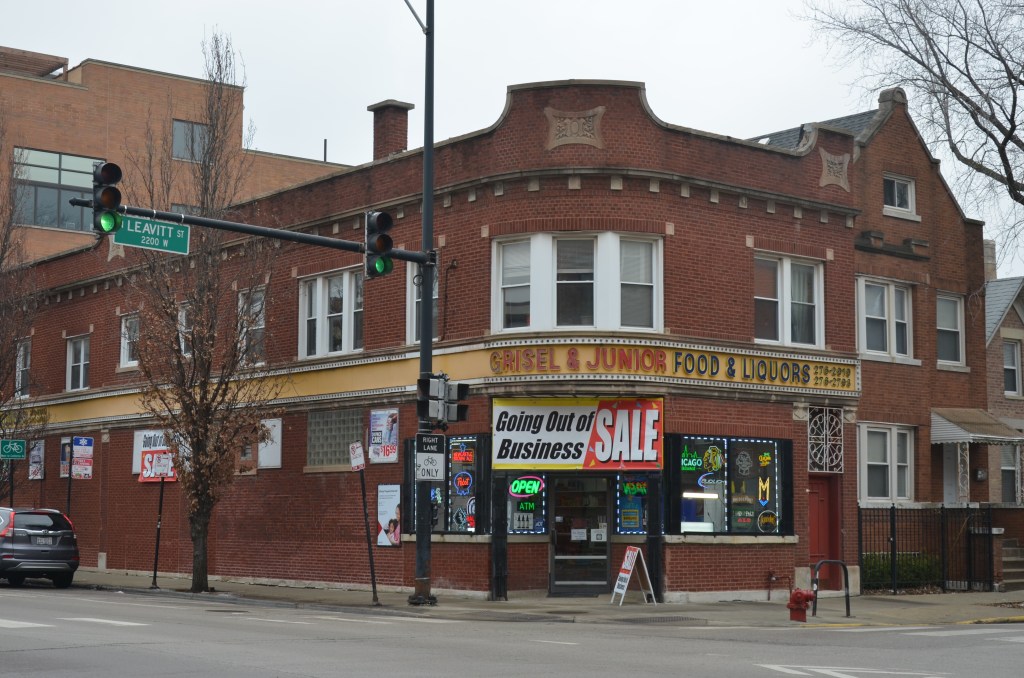 Do stories like this matter to you? Subscribe to Block Club Chicago. Every dime we make funds reporting from Chicago's neighborhoods.
Already subscribe? Click here to support Block Club with a tax-deductible donation.