SOUTH DEERING — When you think of wetlands you may think of Florida, not Chicago.
But there are people working to restore the wetlands in our region — and you can explore these hubs of wildlife Sunday in honor of World Wetlands Day. These hotspots of biodiversity help to filter contaminants from water and store floodwaters. 
World Wetlands Day commemorates the 1971 signing of the Convention of Wetlands in Ramsar, Iran. The convention, which now includes 171 nations, promotes the conservation of wetland habitats through international cooperation. 
This year, the day's theme is biodiversity. 
Illinois has lost more than 90 percent of its wetlands in the last 200 years to agriculture, urban development and forestry. Wetlands, which once made up one of every five acres of land on average, now make up about 2.5 of every hundred acres in Cook County. Wetlands are necessary habitats for 633 species of birds, about a third of all species of migratory birds in North America. 
This year, World Wetlands Day falls just a week and a half after the Trump Administration finalized its decision to roll back federal protections for wetlands—leaving thousands of miles of streams and isolated wetlands across the country in danger of being contaminated, disturbed or destroyed.
Regional experts consider it the most severe rollback of Clean Water Act protections to date.
"The new rule's primary flaw is the failure to recognize that all water is connected," said Molly Kordas, staff attorney at Openlands. "These regulations put most wetlands and the streams that feed them in danger of being polluted, filled and otherwise degraded, further endangering the health, quality of life and resilience of our region."
But locally, organizations are stepping up to protect these vital waterways.
In the last two to three decades, many important Cook County wetlands have been restored within thanks to a constellation of agencies and organizations, like the Chicago Park District, the Forest Preserves of Cook County, Openlands and the Wetlands Initiative.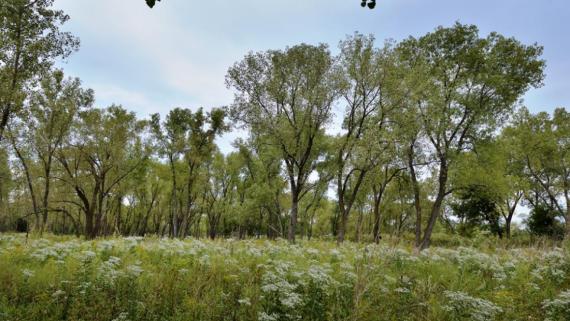 The marshes and wet prairies of Indian Ridge on the Far Southeast Side are home to an increasing number of endangered species, such as black-crowned night herons and one Blanding's turtle, since a wetland restoration project began in 2011. The 154-acre park also serves as an important stop-over for migratory birds like egrets, terns and herons. 
A little farther south, you'll encounter equally large wetland habitats such as the Hegewisch Marsh Park and the Marian R. Byrnes Natural Area in Jeffrey Manor Park, though the natural area is currently closed for restoration. 
On the north side, Gompers Park Wetlands and the dune wetlands at Montrose Point are popular sites for botanists and bird and bug enthusiasts. Last year, piping plovers nested next to the dune wetlands on Montrose Beach, the first pair to do so since 1995. 
The air hangs a little heavier over marsh ponds in the winter. Most wetland critters are in hibernation, and the migratory birds have already passed on to the south. 
But Linda Masters, a restoration specialist with the nonprofit conservation organization Openlands, says that there's still much to appreciate.
With the trees bare, wintertime is the best time to spot short-eared owls and harriers hunting voles and other prey. You might spot tracks in the snow or mud. Masters recommends bringing along a guidebook to figure out if they were left by coyotes, beavers or muskrats. 
Even what you can't see can be interesting. The wood frog, an amphibian native to Illinois, can freeze solid as it hibernates below the ice. The frog can survive in this state, with frozen blood and a frozen heart, anywhere between several days and several months. 
"A lot of it you do have to leave to your imagination because a lot of what's happening … is happening under your feet," Masters said. "But [going out to a wetland in the winter is] a good opportunity to go have some quiet and [time for] reflection."
For those who have the time to venture farther afield this weekend, Masters recommends a visit to Deer Grove, a sprawling preserve in Dundee that is home to a number of wetland habitats including sedge meadows, marshes, swamps. The oldest forest preserve site in the county, it's just a forty-five minute drive northwest from the Loop. (Openlands partnered with the forest preserves to restore 1,400 acres of its land in 2008.)
Or consider Dixon Waterfowl Refuge, one of the most biodiverse wetlands in the area, with 630 native plants, more than 270 birds and a rare seep wetland. It's Illinois's sole Wetland of International Importance, and only the 38th wetland so designated in the country. The 3,000-acre site, which was restored from drained agricultural land by the Wetland Initiative beginning in 2001, is a two-hour drive southwest from the Loop.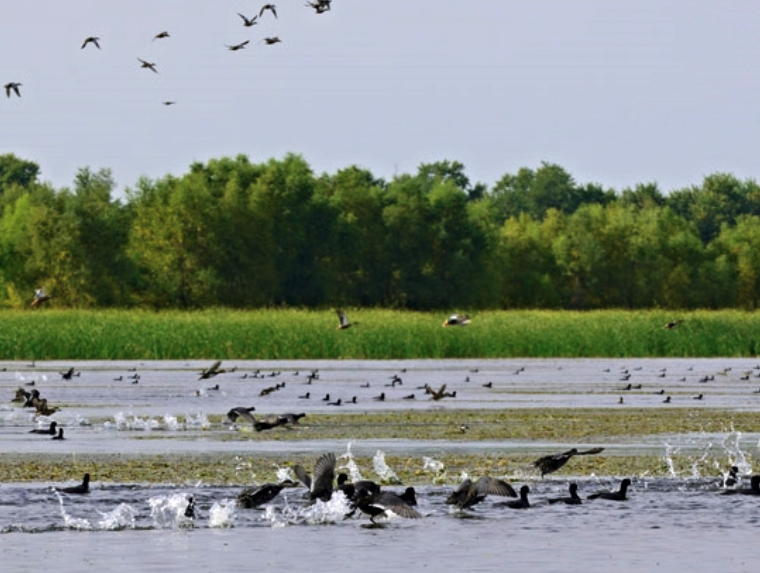 Both preserves have hiking paths for visitors. 
There are no wetland restoration workdays in Chicago that are affiliated with World Wetland Day, but there are normal volunteer restoration workdays scheduled this weekend along the North Branch of the Chicago River and in southwest suburban Palos. 
So pack up your animal tracks book, some sturdy boots, and a light jacket for a Sunday walk around a local wetland—there's no better day to do so.
Do stories like this matter to you? Subscribe to Block Club Chicago. Every dime we make funds reporting from Chicago's neighborhoods.
Already subscribe? Click here to support Block Club with a tax-deductible donation.