PILSEN — As long as temperatures are above 29 degrees, Arnulfo Tovar pushes his cart to Harrison Park in Pilsen to sell elotes, chips and chicharrones de harina — wheat-wheel snacks.
But the 73-year-old street vendor's presence at the corner of Wolcott Avenue and 19th Street has become less frequent in the last few months, in part, because of his deteriorating vision.
Now, the Pilsen community is rallying behind the ailing elotero, launching a GoFundMe campaign to bring some relief to Tovar, In addition to eye surgery, he also needs help to pay his rent, which has doubled in recent months after he was forced to find a new home.
In less than a week, neighbors raised more than the campaign's initial $5,000 goal. Boosting the goal to $10,000, the campaign has raised $9,300 as of Thursday afternoon.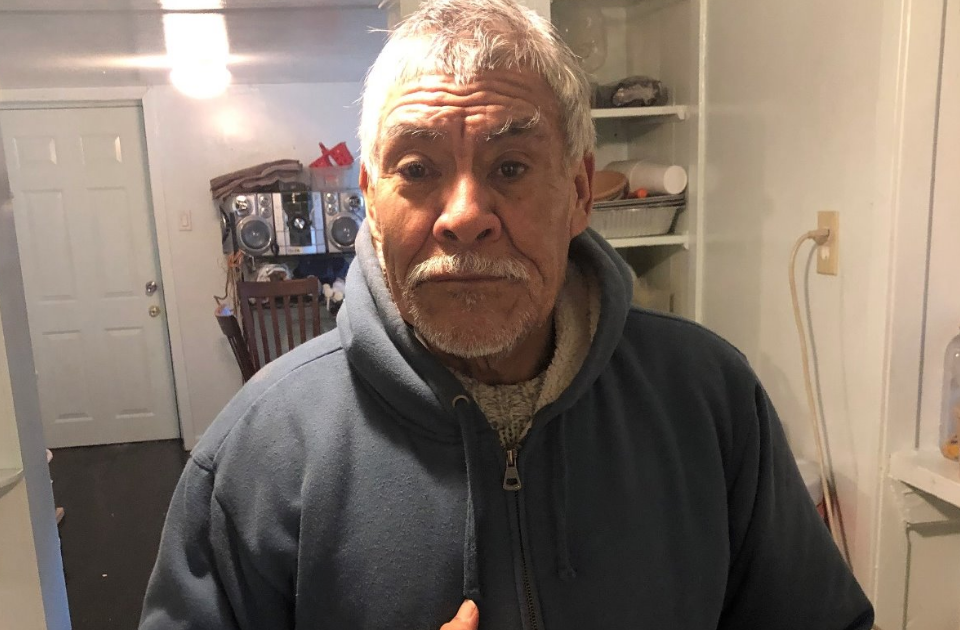 Fighting back tears, Tovar said he was moved by the compassion and support his community has shown him during his time of need.
"I didn't imagine so many people would help, I didn't expect it," he said in Spanish.  "I'm grateful for the help."
With deteriorating health and fewer job opportunities, aging street vendors like Tovar are confronting a range of challenges all while the neighborhood they've called home for decades has become increasingly unaffordable. 
Last August, Hoy reported on the plight immigrant street vendors faced as they grow older with fewer job prospects.
Before helping Tovar, Pilsen neighbors rallied to help 75-year-old paletero Ananias Ocampo, raising $10,785 via a GoFundMe campaign to assist with his mounting medical bills and housing. 
RELATED: Pilsen Steps Up To Help Ailing Paletero, Whose Plight Sheds Light On Struggles Aging Immigrants Face
In 2016, people across the world raised $385,000 in a viral campaign for Fidencio Sanchez, the 89-year-old Little Village "Paleta Man." He died in November 2018.
Tovar's troubles
Tovar's troubles began last March after an ophthalmologist told him he needed eye surgery to fix his deteriorating vision. In the meantime, he has lost vision in his right eye, he said.
While dealing with his medical issues, Tovar was also forced to leave his apartment after it was sold. Scrambling to find a new place, Tovar, who has no family in Chicago, found a one-bedroom apartment but now pays double his previous rent.
With his ailing health, Tovar worries if he'll be well enough to work. Still, he gets out of bed each day and heads out to Harrison Park, weather permitting, so he can pay his bills. 
On Sunday, he made $39 — "a good day" for him. It's enough to buy food for himself, buy gas to heat up his car, and some food for his two pet chihuahuas, Tovar said.
At age 30, Tovar immigrated to Pilsen from Puebla, Mexico. In the early years, he worked sweeping floors in factories recalled before becoming a street vendor in the late '80s.
In warmer months, he gets up around 5-6 a.m. to set up shop early. He saves the cash from busy summers to help sustain him through the rest of the year, especially when it's too cold to set up shop.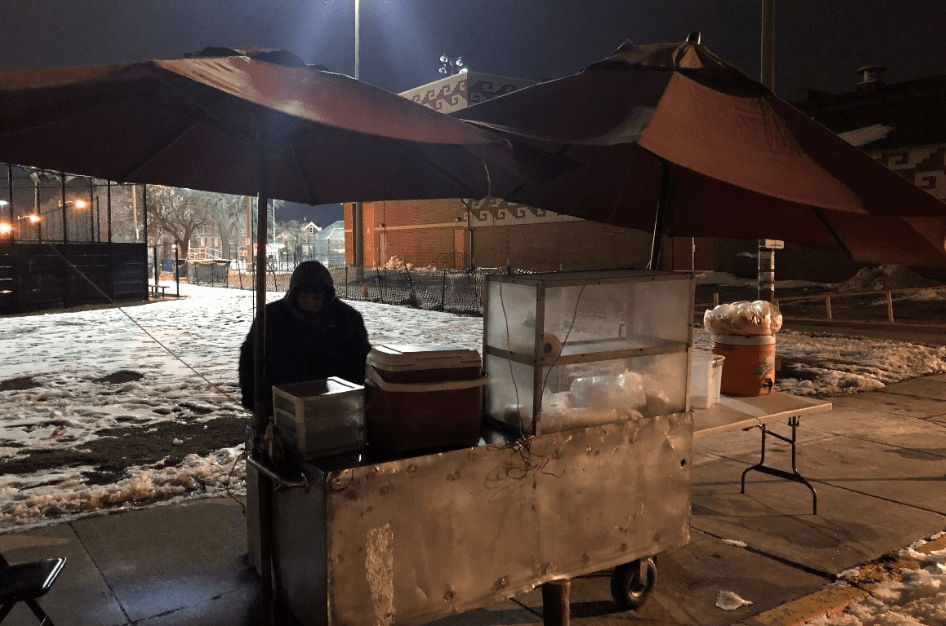 With his recent move, the money saved isn't cutting it.
He makes about $200 per week in the summer, but there are days in the winter where he takes home only a $15 profit.
When he can't make rent or pay other expenses, he borrows money from nephews in New York or close friends, he said. 
Former neighbor and friend Laura Delgado, who bonded with Tovar over their shared loved of dogs, launched the GoFundMe campaign in an effort to help Tovar find relief during the challenging winter months.
Delgado was grateful for the generous donations to Tovar and said the money raised will go toward future rent, medical expenses and the cost of living.
Although he plans to continue to work, Delgado said Tovar will worry less knowing he has some money saved. And neighbors have provided other forms of help, too, dropping off groceries, gloves and a new sweater for him, Delgado said.
"Everyone's love and support has been so incredible. We can't thank you all enough," she said.
You can donate to the GoFundMe campaign for Arnulfo Tovar here.
Do stories like this matter to you? Subscribe to Block Club Chicago. Every dime we make funds reporting from Chicago's neighborhoods.
Already subscribe? Click here to support Block Club with a tax-deductible donation.