EAST GARFIELD PARK — Six years after former standout basketball player and assistant coach at Marshall High School Shawn Harrington was shot and paralyzed on the West Side, his former coach is trying to help him get an accessible home of his own.
Harrington was featured in Steve James' 1994 documentary "Hoop Dreams," which documented the paths of two basketball players from the West Side from eighth grade through high school. The film followed William Gates, who played at St. Joseph in suburban Westchester, and Arthur Agee, who started at St. Joseph but transferred to Marshall, where Harrington was a teammate on the 1991 team that finished third in Illinois.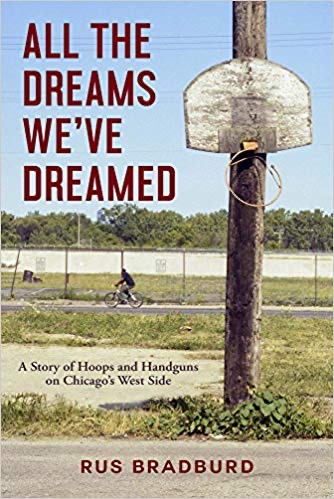 After graduating from Marshall, Harrington went to a few colleges to play basketball, became a Division II All-American and got his degree before returning to Chicago to raise his two daughters and became an assistant basketball coach at Marshall.
On January 30, 2014, Harrington was driving his daughter, Naja, to school in a rental car (his car had been stolen) when the car he was driving came under fire. Harrington threw himself in front of the gunfire to protect his daughter, which left him paralyzed. The gunmen charged in the incident believed he was someone else.
Since then, Harrington's been living in his aunt's 800-square-foot apartment, which is not ADA accessible, unable to come and go on his own, said his former coach, Rus Bradburd.
Now, Bradburd is urging everyone who has been inspired by Harrington to help him get a place of his own by donating to a GoFundMe campaign launched this month.
Publicity Does Not Mean Wealth
The 2016 shooting was not Harrington's first brush with Chicago gun violence. His mother was killed in 2003 after being shot during a home invasion. And from 2014 to 2018, six Marshall basketball players were killed and two — including Harrington — were shot and paralyzed. Last year, his cousin who was also shot and killed in Chicago.
Harrington's story was picked up by national news outlets and Bradburd hoped to bring attention to the tragic story in 2018 with his book, "All The Dreams We Dreamed: A Story of Hoops and Handguns on Chicago's West Side."
While the book received critical acclaim, Bradburd quickly realized it was not helping Harrington, now 42, pay the bills.
Harrington attempted to return to Marshall as an assistant coach but left after about a month, Bradburd said.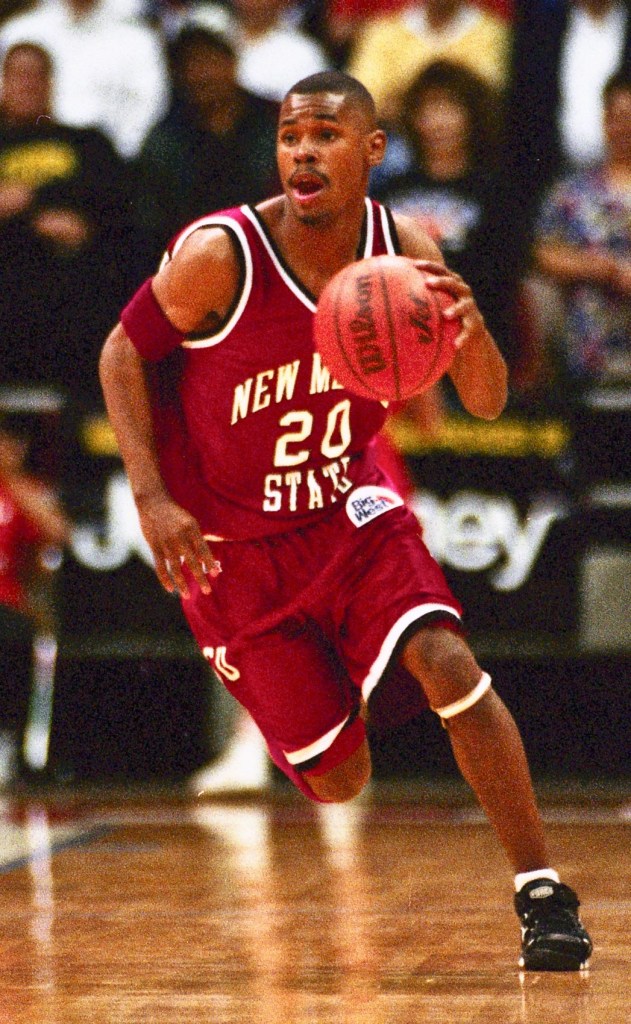 "I think it re-traumatized him. It didn't feel right. He was very nervous when he was there. And because four years had passed, none of the kids knew him anymore. All the players and students he knew were gone," Bradburd said.
Bradburd added that working with kids is something Harrington is great at, even if he cannot do it 40 hours per week.
"I don't think he's physically capable of working a full-time job. That's one of the mistakes I made in the book. I said, 'We'll just get him a job with the Bulls,'" Bradburd said. "But he isn't physically capable of working an eight-hour day. He's great at part-time stuff and volunteer work helping kids."
For the past several years, Harrington has lived in suburban Oak Park with his aunt, who works two jobs and is not home most of the day. Because the apartment is not handicap-accessible, Harrington is often stuck at home.
"That's the great paradox about him. He's friends with Arne Duncan. He's friends with Randy Brown. He's friends with Nolan Richardson and Tim Hardaway, but most days he just sits in his apartment because he can't get in and out on his own. He'll go two or three days without leaving," Bradburd said.
About a year ago, Bradburd, who lives most of the year in New Mexico but returns to Chicago in the summer, and mutual friend Susan Cochran started looking for apartments for Harrington.
Cochran's father coached basketball at Marymount College in Kansas and she played Division III basketball at Graceland University in Iowa. She said upon meeting Harrington, she was immediately impressed. Since then, she's been visiting him about once a week and the three have become "like family."
She said people tend to equate publicity with wealth when it comes to Harrington, which is not the case.
"Shawn has gotten a ton of publicity and people may assume he's a celebrity, but that doesn't create any money for him," she said. "He's still stuck in an 800-square-foot apartment."
Recently, a ground-level, handicap-accessible condo in the building where Harrington lives went on the market for $125,000. Cochran and Bradburd, with Harrington's blessing, created a GoFundMe campaign to raise $250,000: half for the condo, another $10,000 to make the bathroom fully accessible and the remainder for Harrington to live on.
"We are hoping that when he can get out he can make his own income, but when someone [has] been paralyzed, they have so many physical complications. So we don't want to move him in there and not have money for taxes and assessments," Cochran said.
Bradburd added that while media coverage comes and goes, one thing that will always remain is the challenges Harrington faces. 
"One of the things that I thought, that a lot of people thought, was that he'd get better one day. But this is going to be a lifetime of struggle for him. It's not like this is ever going to be behind him," Bradburd said.
The campaign has brought in more than $15,000 but still has a long way to go. Bradburd said they have considered reaching out to the NCAA and NBA but are waiting until they get a bit closer to meeting their goal.
Shaquille O'Neal and former LSU coach Dale Brown bought Harrington an accessible van a few years ago, but he realizes people lean on pro basketball players a lot.
"There are a ton of people pulling on their coattails," Bradburd said. "I learned pretty quickly that they often come from difficult circumstances and have a whole entourage of people that their loyalty goes to and trying to get Shawn Harrington on their radar has not been effective."
Cochran said the goal is to enable Harrington to be more independent to help himself and others.
"We want to do this to not only make Shawn more independent, but for others," Cochran said. "When he speaks, the kids listen to him. For his own benefit and also for the kids of Chicago, Shawn is someone who can make a huge difference in the world."
To donate to Harrington's GoFundMe campaign, click here.
Do stories like this matter to you? Subscribe to Block Club Chicago. Every dime we make funds reporting from Chicago's neighborhoods.
Already subscribe? Click here to support Block Club with a tax-deductible donation.