BRIDGEPORT — Thursday was supposed to be a "soft" opening for Bridgeport Bakery, a sort of rehearsal for its grand reopening February 10, but by 6 a.m. it had completely sold out of beloved bacon buns.
Word had spread in the neighborhood after new owner Can Lao's posted on Facebook that he'd be behind the counter of the 2907 S. Archer Ave. bakery Thursday. Those who missed the memo promptly pulled their cars over upon seeing the neon sign in the window glow once again.
Former owner Ron Pavelka closed the bakery in October, devastating its diehard fans. Saddened by the news, Lao sprung into action, buying the bakery from Pavelka and learning the recipes that made the place a Bridgeport staple for nearly 50 years. 
Fifth generation Bridgeport resident Maggie Finucane made her way over Thursday morning to buy a coffee cake and donut holes. She'd heard through the grapevine the bakery she depended on was open again.
"You know the rumor mill in Bridgeport," Finucane said. "I'm very happy because it was seemed to be one more thing in our lives that was gone, and now it's back."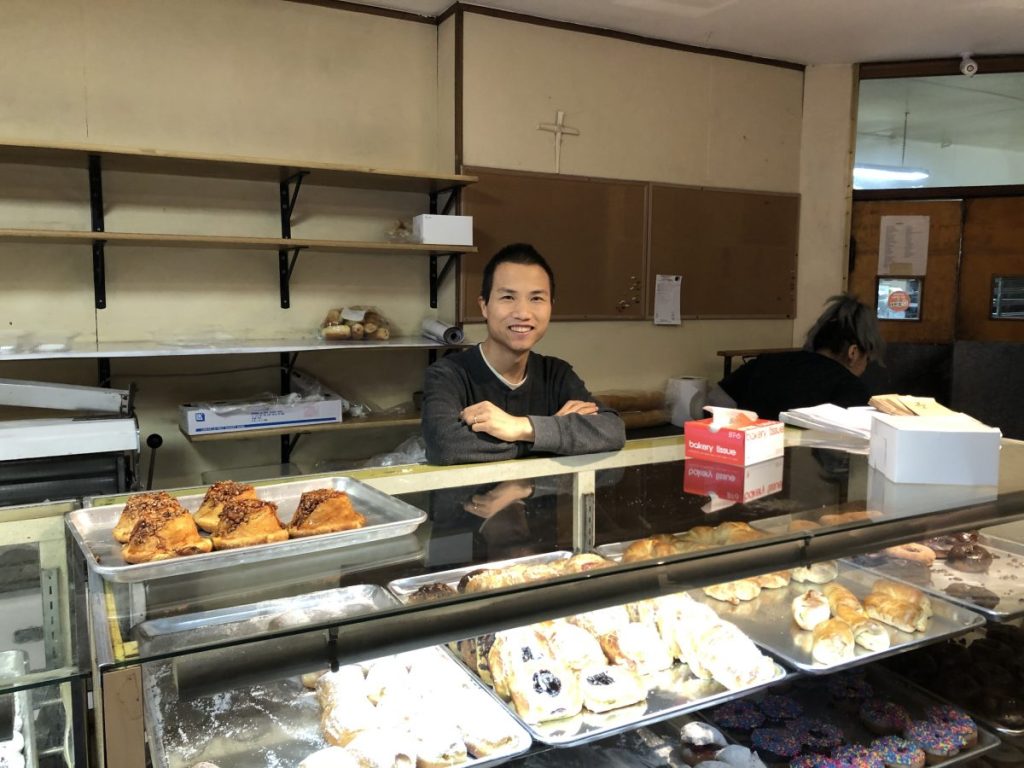 Finucane, who works nearby at a police uniform store at 36th and Halsted streets, said her niece and nephew stocked up on pastries on the day former owner Ron Pavelka closed in October. 
"They still have some in their freezer. They acted like it was their last meal," Finucane said. "My niece called me this morning and is all excited."
RELATED: Bridgeport Bakery Is Coming Back, And So Are The Paczki And Bacon Buns
Lao, who has lived in Bridgeport for more than two decades, said he's still in the process of being trained by Pavelka, who agreed to mentor him when he sold the 47-year-old bakery to him in December.
Lao also re-hired the bakers and most of Pavelka's old staff. He has said he plans to continue to focus on offering the traditional treats that the bakery is known for, such as donuts, bacon buns and ethnic pastries like Paczki while eventually offering a few Asian items to honor his heritage. 
Along with retaining former employees, Lao has kept the bakery the same, except for a new floor and ceiling. He said the business passed its health inspection and received its license on Wednesday, leading to Thursday's opening.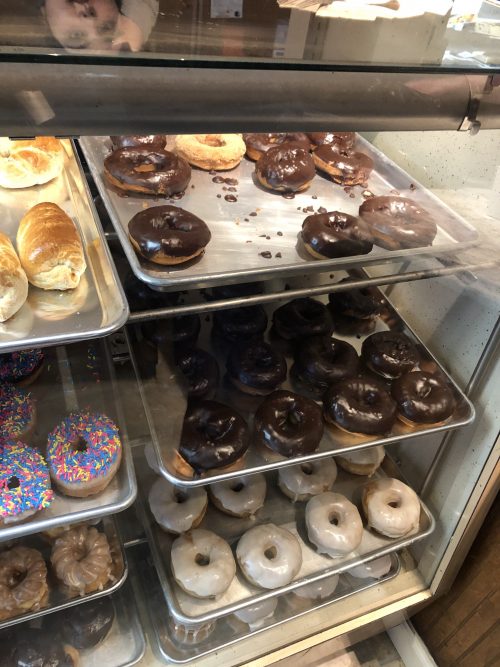 On Thursday, Karen Medina, who worked at the bakery for 9 years, was back behind the counter serving patrons. 
"It's really nice to see familiar faces," Medina said.  
Six year employee Maria Pantoja echoed Medina, saying when the bakery closed in October it was a sad day. 
"It was so sad, customers were crying," Pantoja said.
Both employees said Lao contacted them about a month ago and are happy that the bakery lives on.
Tom Cervantes, a 52-year-old lifelong Bridgeport resident, said he saw something on Facebook about the bakery being open and rushed over.
"As soon as I found out I came over. I've been coming here since I was a kid," Cervantes said. He bought a ham and cheese croissant and said he'd be back Friday morning for the bacon buns, which were long sold out by the time he arrived.
Another long-time patron, Brighton Park resident, John "JT" Kane, said he was driving by when he noticed the bakery was open and had to stop in.
"This is the only good bakery between here and Harlem [Avenue]," Kane said. "I've ordered a dozen poppy seed kolaczkis for Valentine's Day for my wife for years and am glad I can again."
Kane put in his order for the upcoming holiday and also bought a couple sweet rolls — chocolate cake flavored and custard. 
Lao said he's not sure what he'll do for the "official" opening on February 10, but said he'll be ready it — as well as the mega-popular Paczki Day February 25. Pavelka said they sold about 25,000 of the pastries last year.
Medina, smiling from behind the counter, said she's optimistic about the rebirth of the bakery under Lao's stewardship.
"He has all the old recipes, he's learning from Ron. I like that he got us to come back. He'll do well," Medina said.
Bridgeport Bakery is open 5 a.m-1 p.m. Monday, 5 am.-6 p.m. Tuesday through Friday, 5 a.m.-5:30 p.m. Saturday and 5 a.m.-1 p.m. Sunday.
Do stories like this matter to you? Subscribe to Block Club Chicago. Every dime we make funds reporting from Chicago's neighborhoods.
Already subscribe? Click here to support Block Club with a tax-deductible donation.